Pelago and the archipelago / Note Design Studio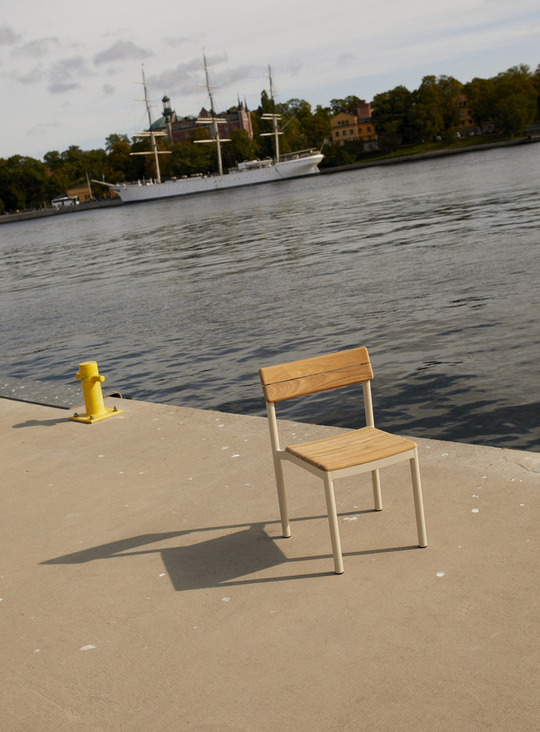 Living and working on the Stockholm archipelago, meant the architects and designers at Note Design Studio needed to look no further than their nearest pier to set the mood for the Pelago collection.
Stockholm-based Note is a multi-disciplinary studio that takes a holistic approach to product design, always imagining the furniture in its architectural and spatial context.
Stockholm is often called the Venice of the North, with 40,000 private boats instead of gondolas. But that denies a distinct identity, better captured by Sweden's first Nobel prize-winner, the writer Selma Lagerlöf who said: "Stockholm is the city that floats on water." The Swedish capital is a city clustered around 14 islands on a lake and an archipelago that is a gateway to at least 30,000 more. A city whose citizens lead the real-life aquatic. A life of island hopping for work and for play. Of ferries and boats for commuting or puttering, and 57 bridges. Of a grey-blue sea that represents 10 per cent of the city's surface area and a much greater proportion of its citizens' psyche.
Wherever you go in Stockholm you are near water. And, if you listen to a Stockholmer, you need to be on that water to get the best sense of their city. The city is located on Lake Mälaren and Saltsjön Bay from where the vast archipelago, or skärgården as the locals call it, fans 80 km east to the Baltic Sea.
 
When the designers and architects of Note Design Studio sought inspiration for the Pelago collection for Skagerak, they looked no further than their nearest pier, to set the mood. Laidback, spontaneous, flexible. Ready for action or, better still, inaction. Evoking the archipelago of their home, the name Pelago is also a nod to the deep blue sea of the word's ancient Greek origins. It is furniture that suits a lifestyle as diverse as that lived on the Stockholm archipelago, urban and cosmopolitan or far from the city and grounded in nature.
Pelago is the most extensive collection Skagerak has ever launched. High on comfort and versatility. At its heart is materiality, Pelago is a restrained combination of solid teak, powder-coated aluminium and the contemporary Sling fabric.