At first glance, the Pavilion lounge chair appears almost like a rope that's come undone. From the curvaceous wood veneer seat and back to the steel tubes that form the armrests and legs, it's a continuous flow of lyrical lines.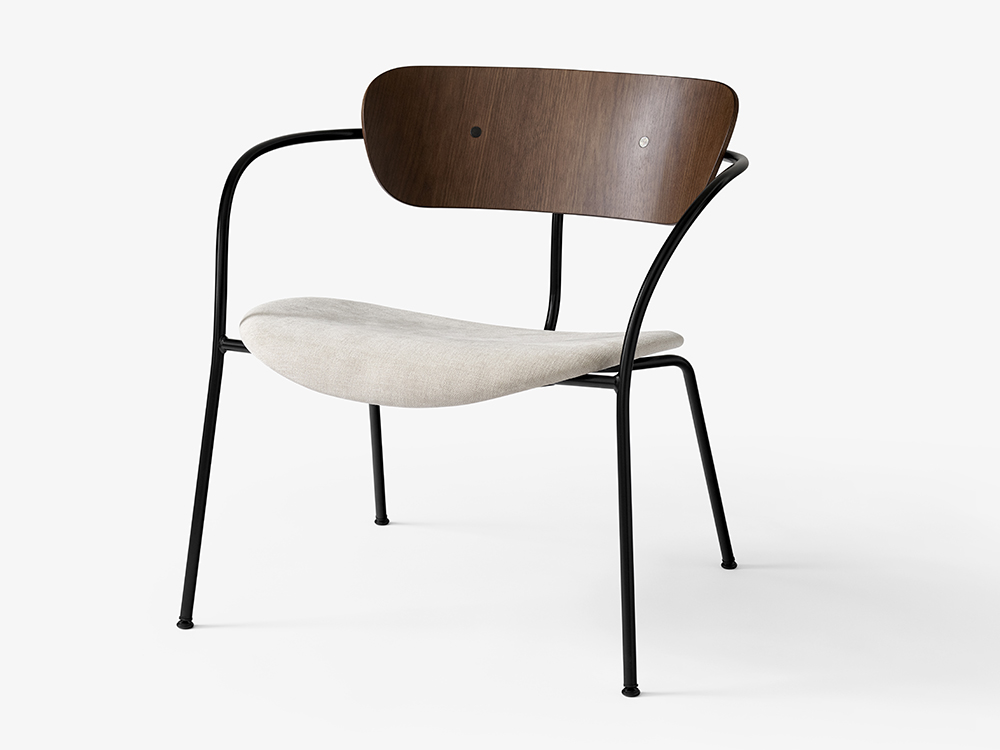 A lounge chair that's airy from any angle, it's designed to be slightly laid back and with a wider seat than its cousin the Pavilion chair. In doing so, the Pavilion lounge chair is an open invitation to lean back, relax and stay a while.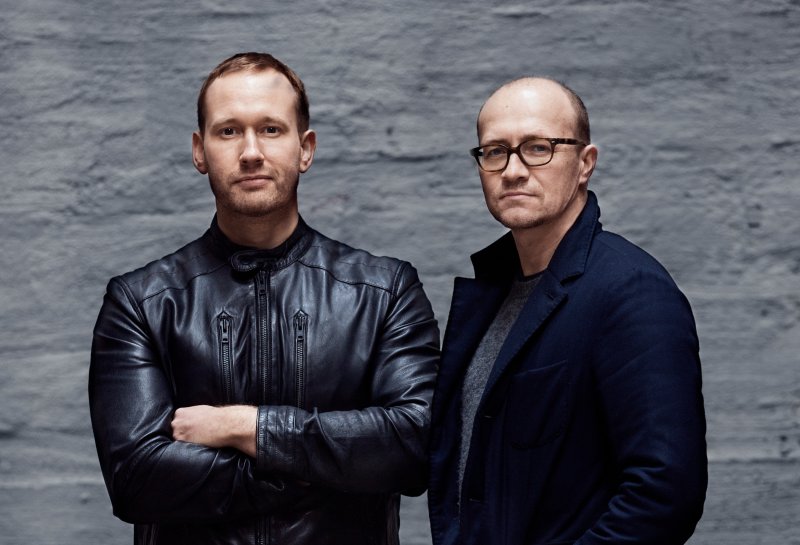 Anderssen & Voll
Based in Oslo, partners Torbjørn Anderssen and Espen Voll have been instrumental in putting Norway on the global design map ever since they joined forces in 2009. Anderssen & Voll have received numerous international awards for their work within furniture, lighting and home accessories, including the Wallpaper* Magazine Award, the Red Dot and IF Awards, as well as other accolades for Best Designs and Best Designers of the year. And yet they approach each new project with a feeling of freedom.
Rather than be defined and confined to a specific way of being, Anderssen & Voll prefer to be open. They develop emotionally-driven designs. Their overall desire is to create designs with souls. To animate something inanimate. "We're not dogmatic about it," says Anderssen and Voll. "We're quite open. We start designing and watch a piece take on its own personality. It's almost like breathing life into it."
It's an ideal approach for tackling a project for Copenhagen's Langelinie Pavilion, a multi-functional emporium of experiences housed in a modernist building designed in the late 50s. Embracing yet breaking with the tenants of modernism, the Pavilion chair is fluid, graceful and elegant. A stackable tube chair with a beautiful bent plywood base and seat. "We wanted to bridge the old and the new with a curvaceous chair as opposed to the typical rigid lines you often find," adds Anderssen & Voll. "With its slim lines flowing through the air, it's a bit poetic. Almost like a delicate rope that came undone."