With emphasis on the diffuser
We are surrounded by both large and small interlinked forms. From the path of the Sun in relation to the axis of the Earth, to actinomorphic flower symmetry. Together, these elements create a star-shaped diffuser, constructed of 16 cut out parts, with a decorative pattern and the function of a circular louvre.

Material & design
The aim with Paragon was to highlight this design element and to allow it be the core of the design by developing its form into an interesting and beautiful framework, while retaining its function.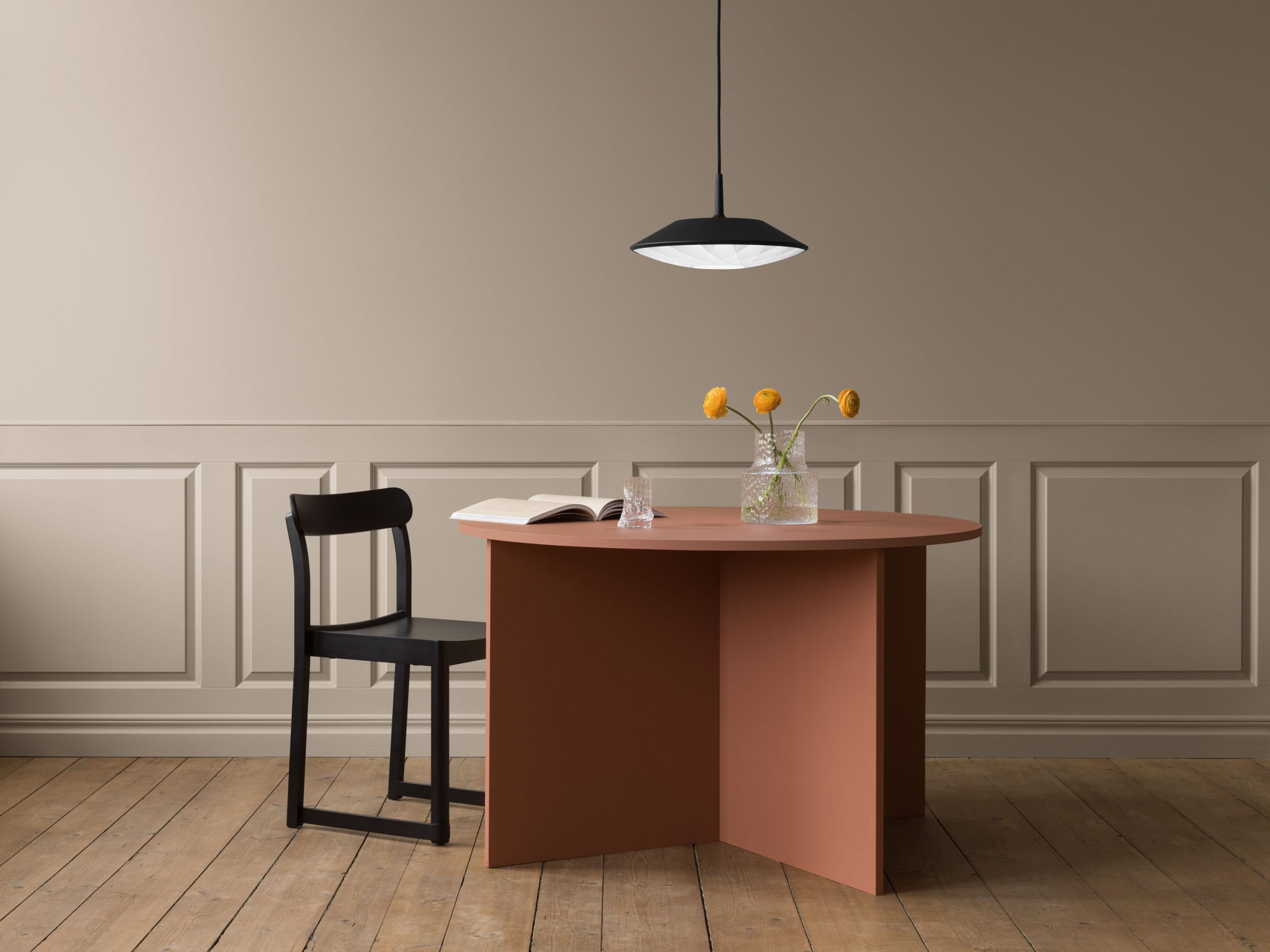 Installation
The shade is easy to install on the light engine and creates a complete luminaire. Suspended from a 2.5 m textile cable.

Application
Paragon is a modern pendant luminaire whose design language and technology facilitates use both in a cosy restaurant setting or a modern open plan office. It also works well in the reception – or why not at home over the kitchen table?
Design by Oscar Bergslind