We are happy to announce that Palais Series is Furniture of the Year By Sköna Hem!
Furniture of the Year by interior magazine Sköna Hem is one of the most prestigious prices in Sweden. The ASPLUND Team together with Anya and Eva are very humbled for this esteemed recognition. The Palais Series is available at ASPLUND Store in Stockholm and at retailers and agents around the world this autumn.
Read more about the award here!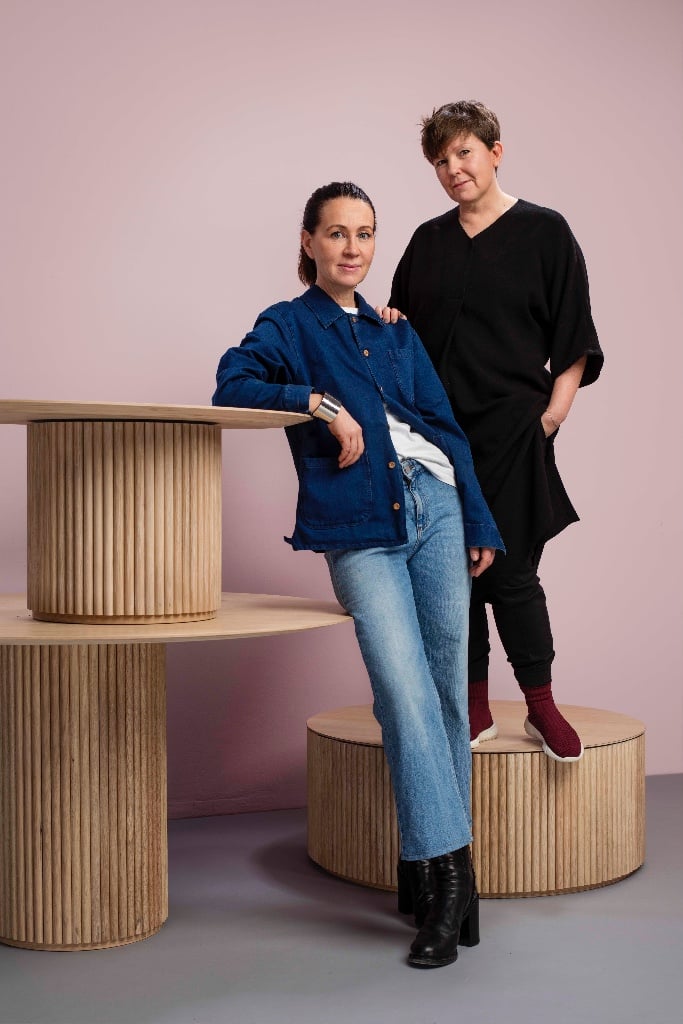 The Jury Motivation
PALAIS – BY ANYA SEBTON & EVA LILJA LÖWENHIELM
With an antique striped column as an image –  a scaled decor makes the expression light – the Palais series is a memorial palace we gladly congratulate. The table series succeeds with the balance to be varied but still consistent. When counter parts as; sculptural-simple, light-heavy, contemporary-past traditions meets, the result becomes something new and beautiful.
Material: Oak, Oak venéer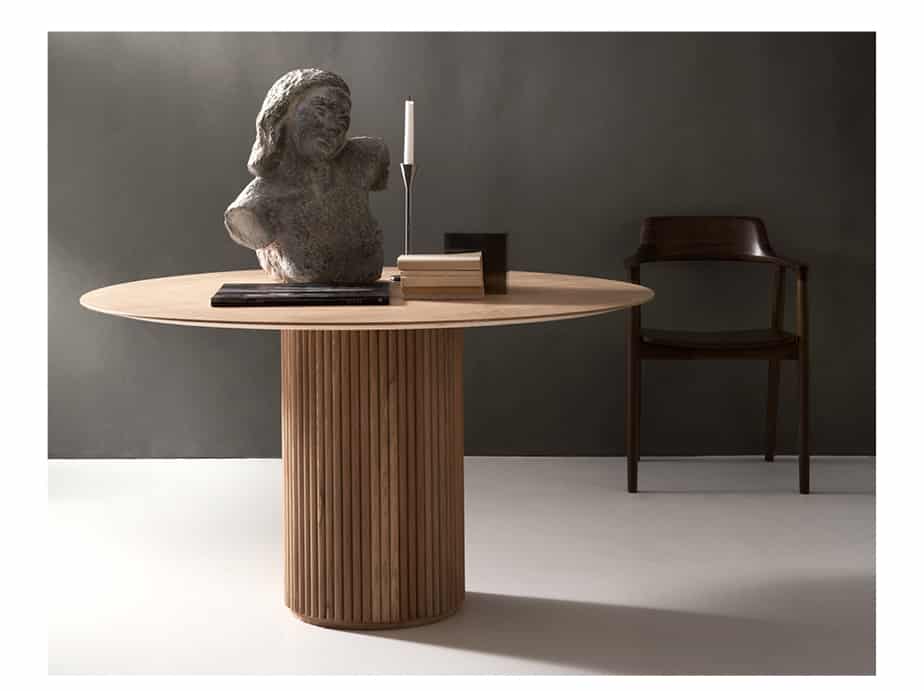 Creating the Palais series
When creating the Palais series Anya Sebton and Eva Lilja Löwenhielm were intrigued by the idea of making pieces inspired by historic environments and ancient palaces with its columns, pedestals and panel covered walls. All created with a delicate touch and solid craftsmanship. The installation Les deux plateaux by Daniel Buren in the courtyard of Palais Royal in Paris has not only inspired the designers in terms of shape but also when naming the design. The Palais series contains of Palais Royal dining table and the sofa tables Petit Palais, Grand Palais and Palais Ovale. They are made of stained oak panels and a beautiful lacquered oak veneered top. They are all made of materials such as rounded solid oak panels, high quality plywood and oak veneer. Depending on occasion a UV treated laminate top can be selected for the optimal result.
"We have chosen to play with the elegance and luxury from past tense with a semi-circular profile that creates a beautiful relief together with a pure Scandinavian expression" – Anya Sebton & Eva Lilja Löwenhielm
ASPLUND have had a successful collaboration with Eva and Anya since 2011. It started with the popular Frame series, which has now grown to a collection of more than 20 pieces. The process of designing a new piece is always very intimate. ASPLUND is a family owned business with manufacturing in Sweden and the collaborating designers play a huge part, like an extended family. The Creative Director at ASPLUND, Sandra Adrian Asplund, is involved in every process, making sure that all new pieces follow the same soft elegance, which is significant for the ASPLUND design.
ASPLUND – one of the most prominent Scandinavian design companies founded in 1990 by brothers Michael and Thomas Asplund. Starting as a gallery, they have transitioned into a one of a kind design institution. The company consists of ASPLUND Collection (furniture and carpets assigned the ASPLUND brand), The ASPLUND Store (a high-end design store, were you can find both pieces from ASPLUND Collection among with other prominent design brands), ASPLUND KÖK (kitchen assigned the ASPLUND brand), ASPLUND Studio and ASPLUND Contract, offers customized interior solutions for all types of projects.