The colour red has always had a certain significance to the Swedish lighting brand Örsjö Belysning. In 1948, one of the company's founders developed a unique red paint called "UNI-red". It is a colour that now is an apperent part of the company's logo, but also has come to grace much of the vernacular architecture in Småland, the county in southern Sweden where Örsjö Belysning is located.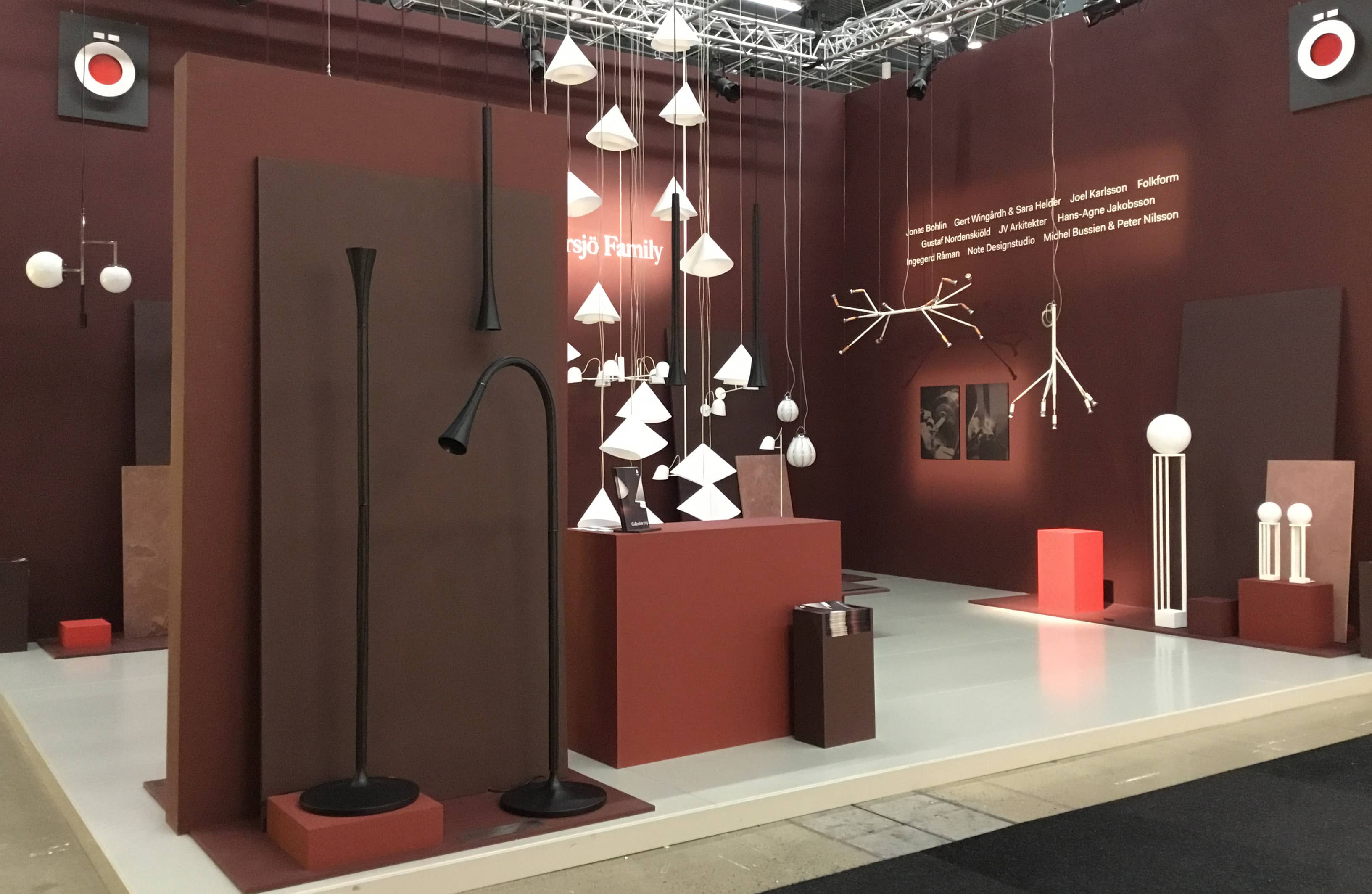 "We wanted to celebrate the colour red for this year's display at the Stockholm Furniture and Light Fair," says Anna Holmquist from design studio Folkform.
"As a result, we have created a contemporary interpretation of different hues and textures of red for Örsjö Belysning."
To exhibit the company's lights, Holmquist and her partner Chandra Ahlsell have designed platforms made from a lightweight stone composite in a reddish hue. The striking red walls highlight the new collection, which has mainly been produced in white and silver tones.
New releases include architect Gert Wingårdh's Boa, a funnel-shaped floor lamp, uplighter and pendant lamp covered in hand-stitched leather; and Virvel, a lightweight pendant lamp in paper by the designer and artist Ingegerd Råman.
Both lamps stay true to the tradition of Örsjö Belysning in their utilisation of local craft techniques and materials. The paper for Virvel is produced at the old paper mill at Lessebo Bruk, which dates back to the 1690s, while the leather for Boa is produced in a small leather tannery on the island of Öland.
The display highlights Örsjö Belysning's crafts heritage by featuring large-scale photographs that show the skilled craftsmanship in the company's factory in Nybro, Småland. "Careful design combined with our manufacturing expertise results in solid, high-quality products," says Peter Hjalmarsson, who recently took over at Örsjö Belysning from his father Roland.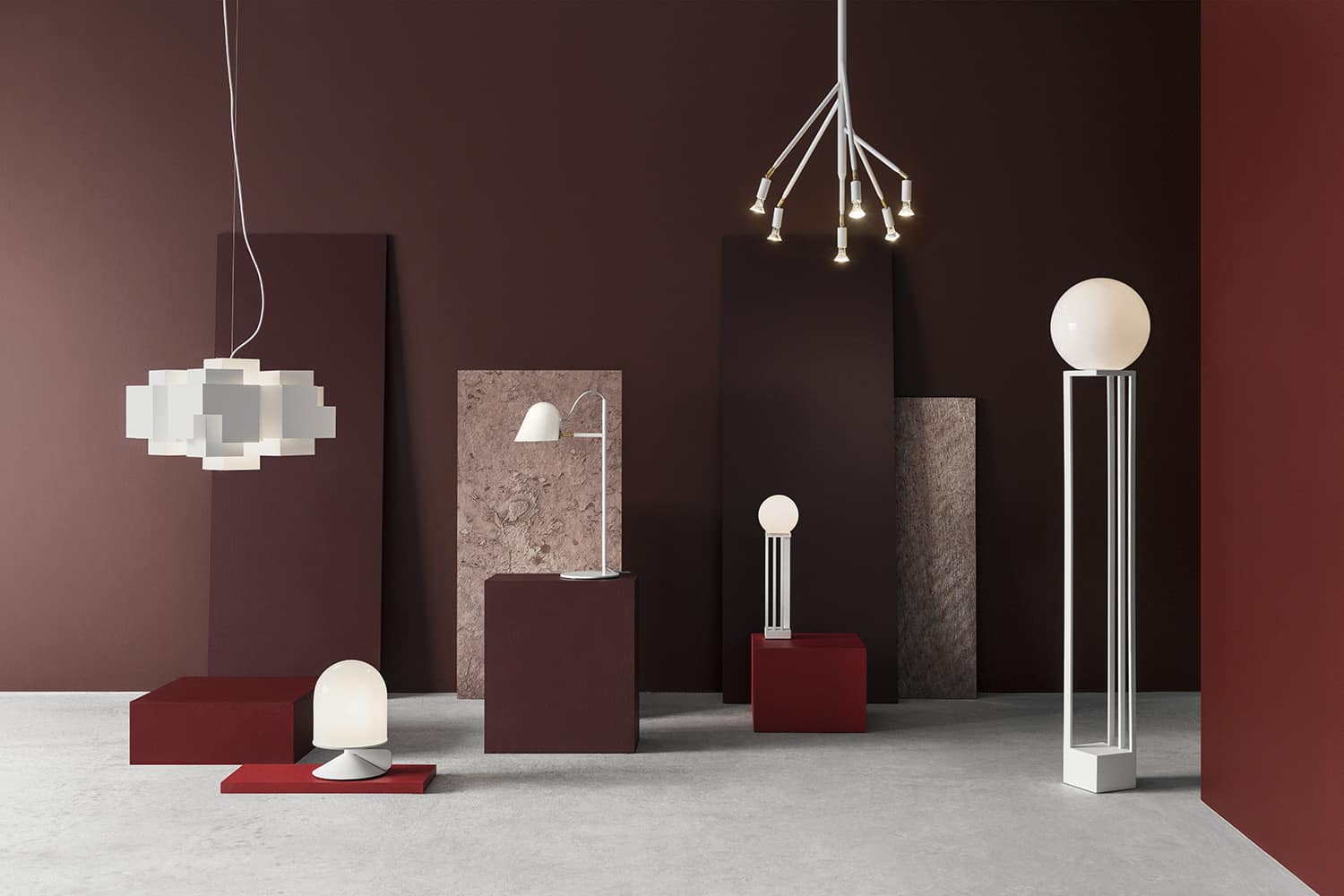 This year also marks the 20th anniversary of Jonas Bohlin's innovative pendant lamp Kvist, which has become a signature design for Örsjö Belysning. The brand is also celebrating the inclusion of Skyline, a light designed by Folkform, in the permanent design collection at the Nationalmuseum in Stockholm. Both designs can be viewed in the installation.
"While we always strive to innovate, we are very proud of the sustainability of our products, and having our lights included in such a prestigious collection is an important moment for the company," says Hjalmarsson.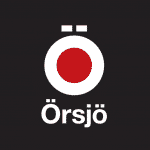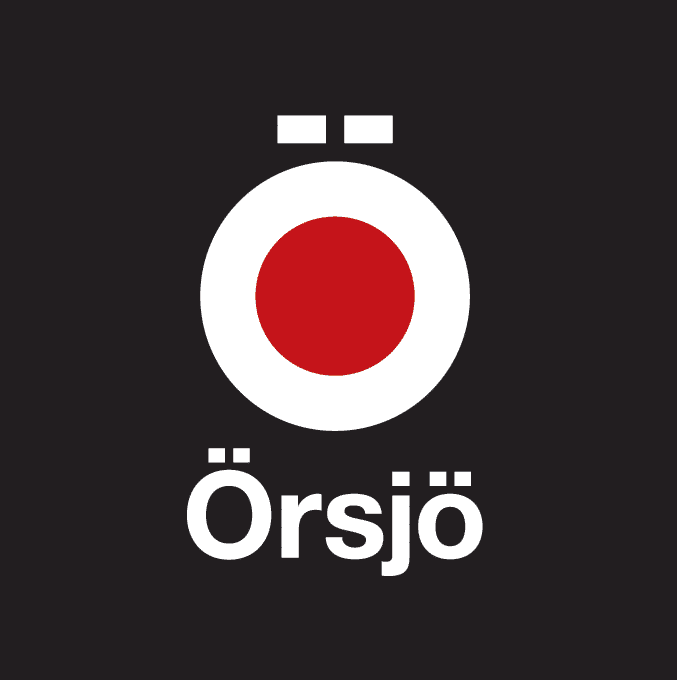 Spara
Spara
Spara