Applying design to everyday, functional objects, Oneline™ is a purposeful pendant light with an artistic expression. The minimalist pendant, from Fritz Hansen, designed in collaboration with artist Kasper Friis Kjeldgaard, is shaped from metal into a sleek line of light, suspended from silver-tone cables to elegantly illuminate space.
Referencing Poul Kjærholm's purist lines and minimal use of materials, Oneline is offered in stainless steel, brushed brass or steel with black PVD coating. Detailed with polished brass fixtures, it is fitted with long-lasting LED technology and is dimmable so it can provide ambient and task lighting in a range of settings – from the kitchen to the office.
With a strong reference to his former artistic work, Kasper Kjeldgaard presents an industrial take on his work in this lamp.

The design is a distinctive masterpiece in detailing and pushing new technology & physical boundries to their limits. Through LED technology and conductive wires, Kjeldgaard manage to create a classic, minimalistic and yet rich design.
Oneline can turnaround its own axis, and the light can be directed upwards, downwards and to the sides. This feature is not common in the market.
Oneline is 360˚ rotational with the ability to cast light in multiple directions, upwards, downwards or to the sides, and it comes with conductive wires that gives the design a cordless appearance.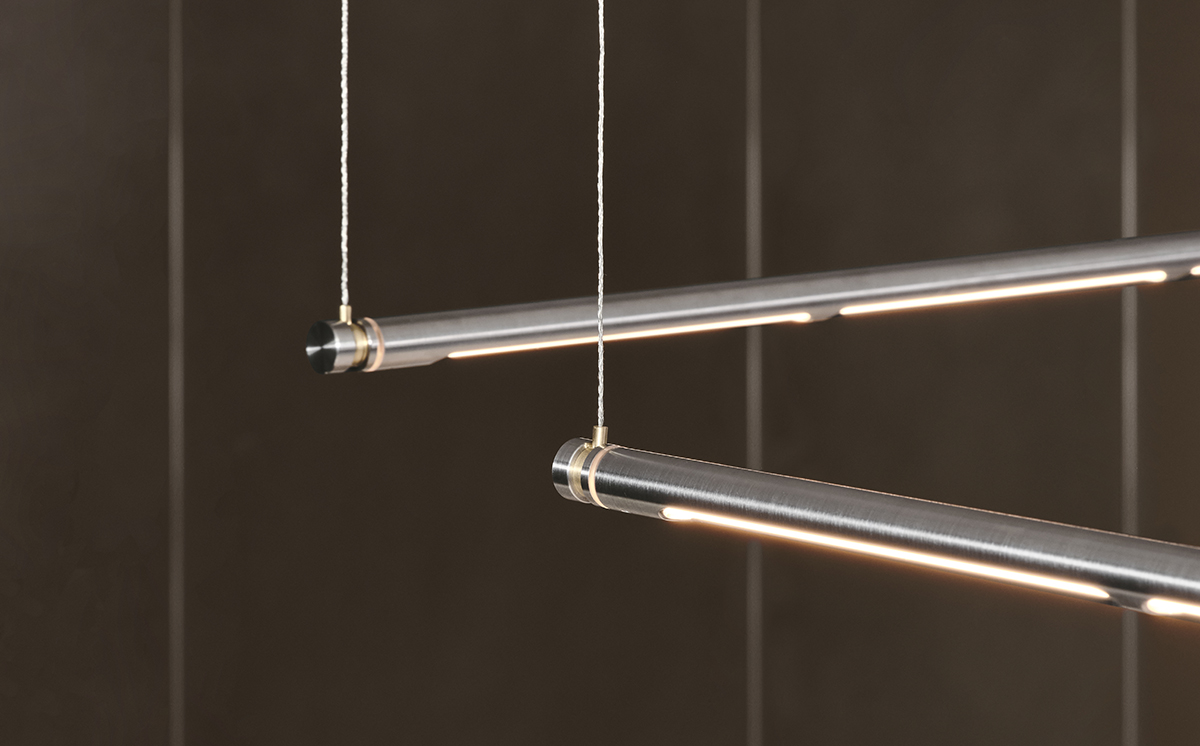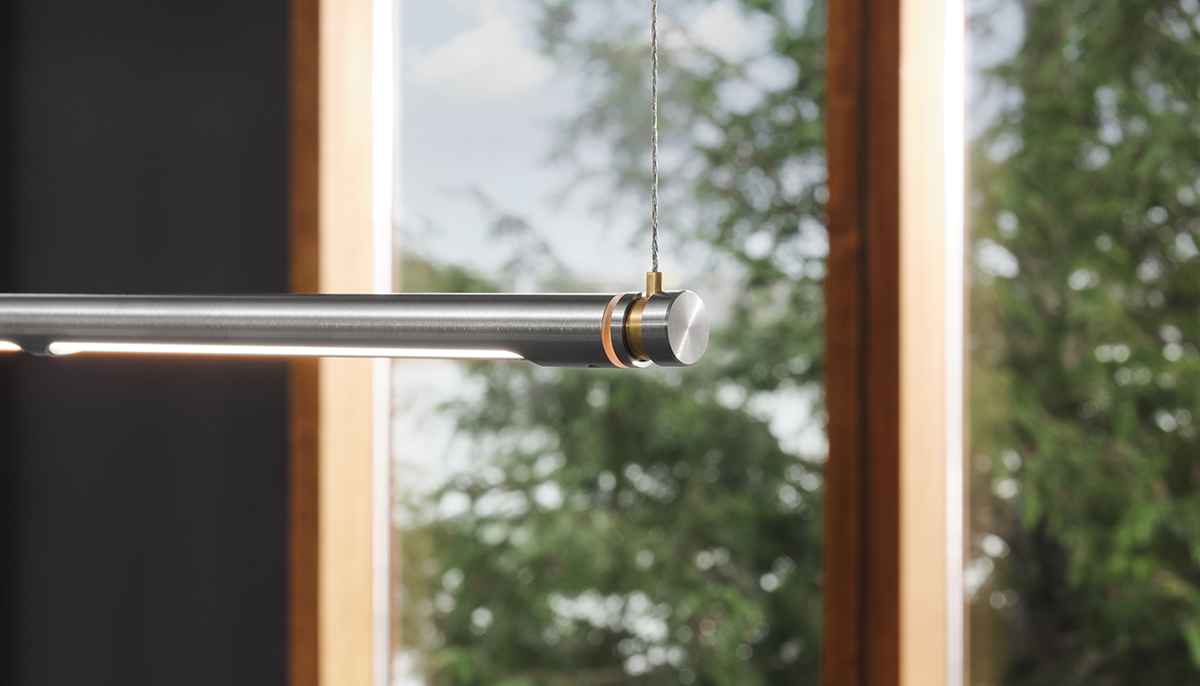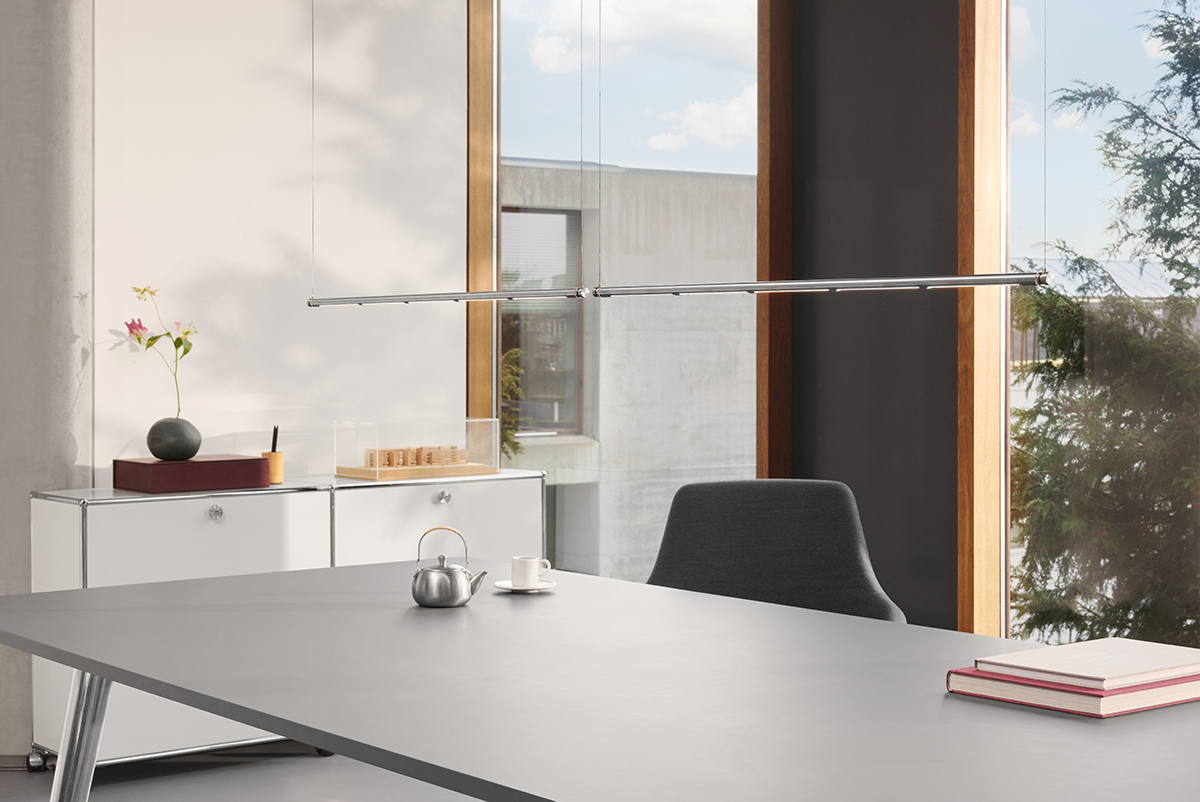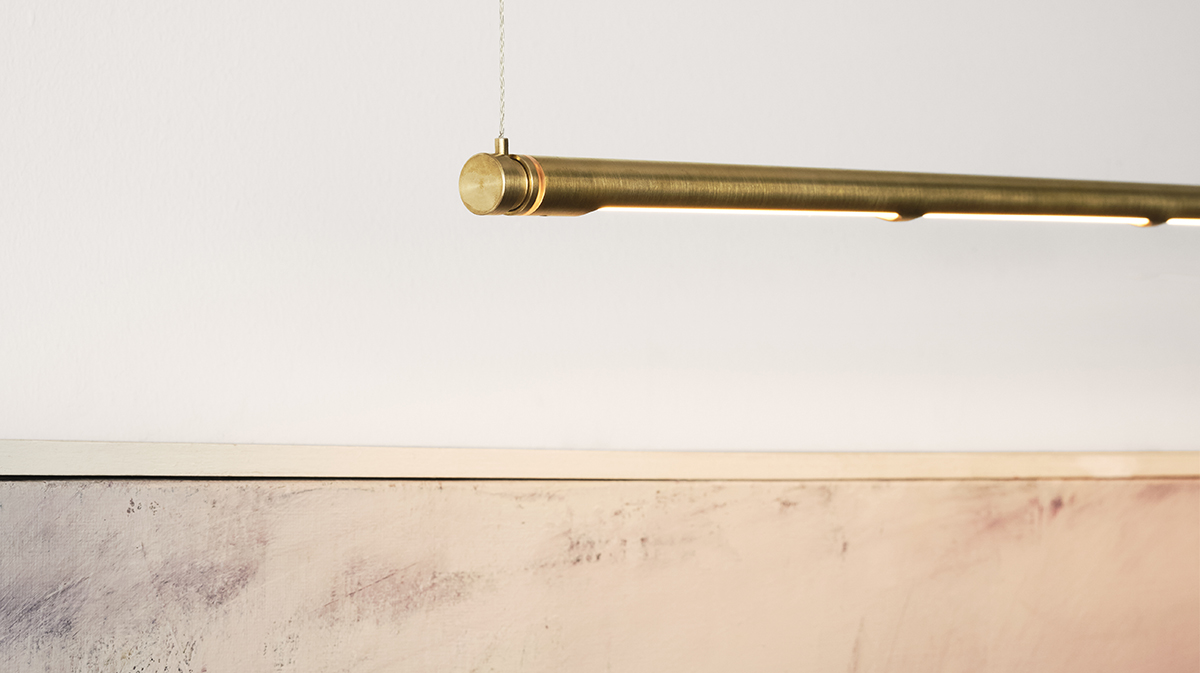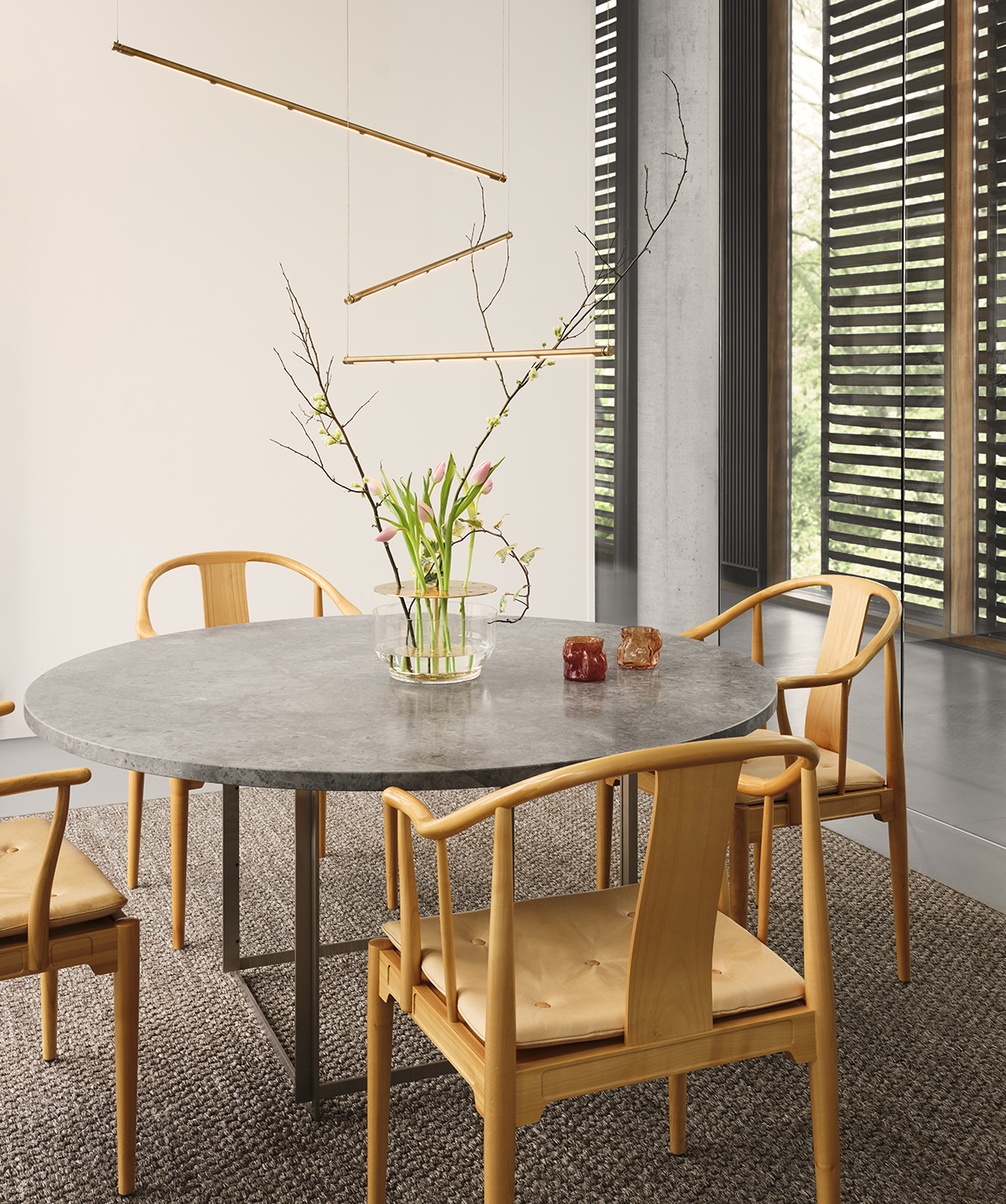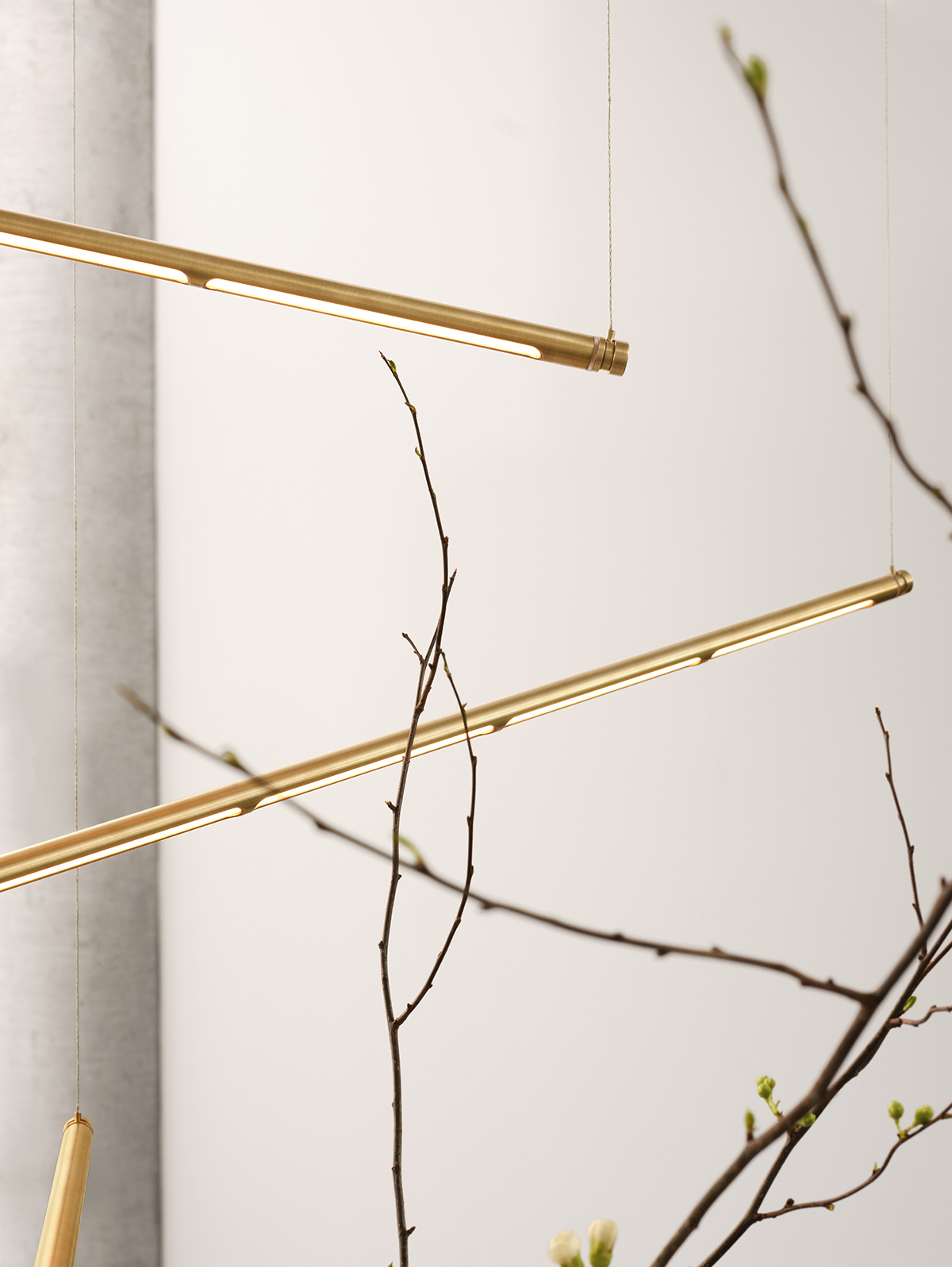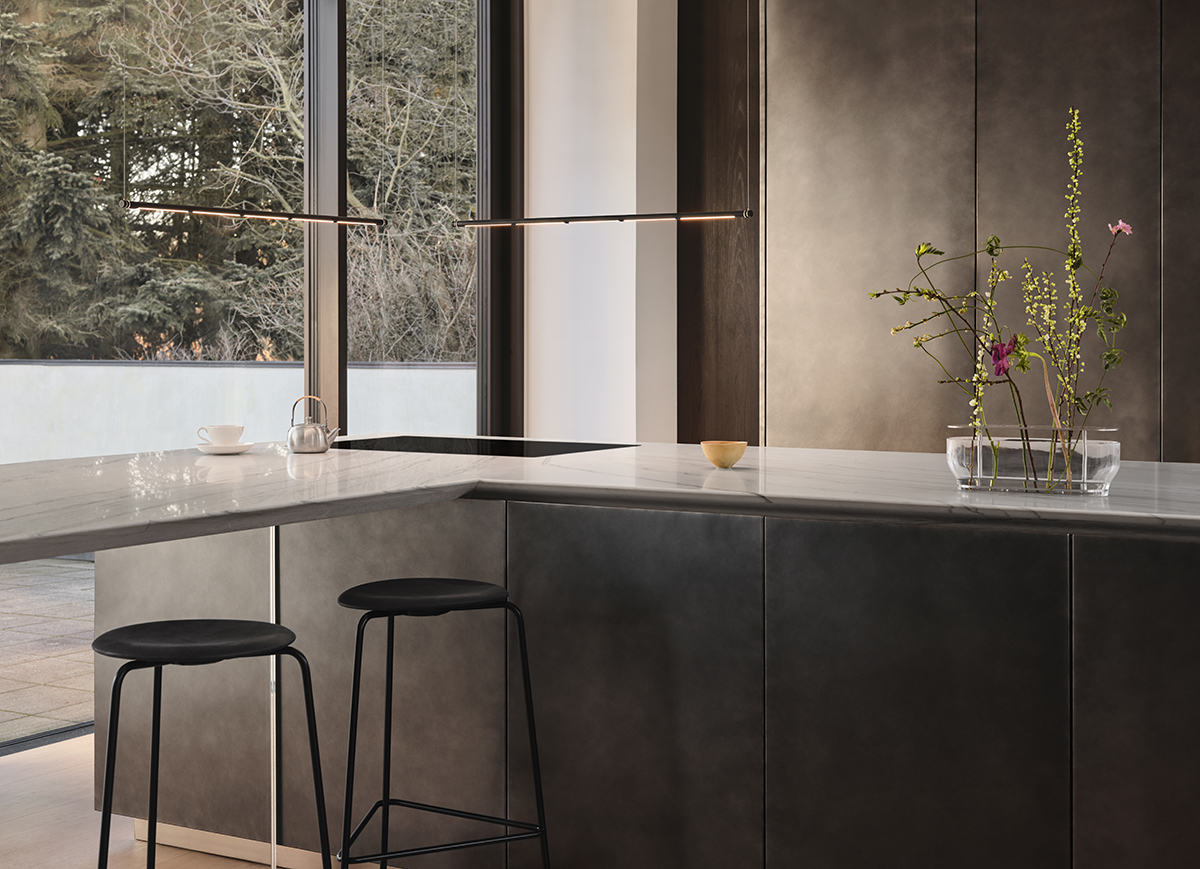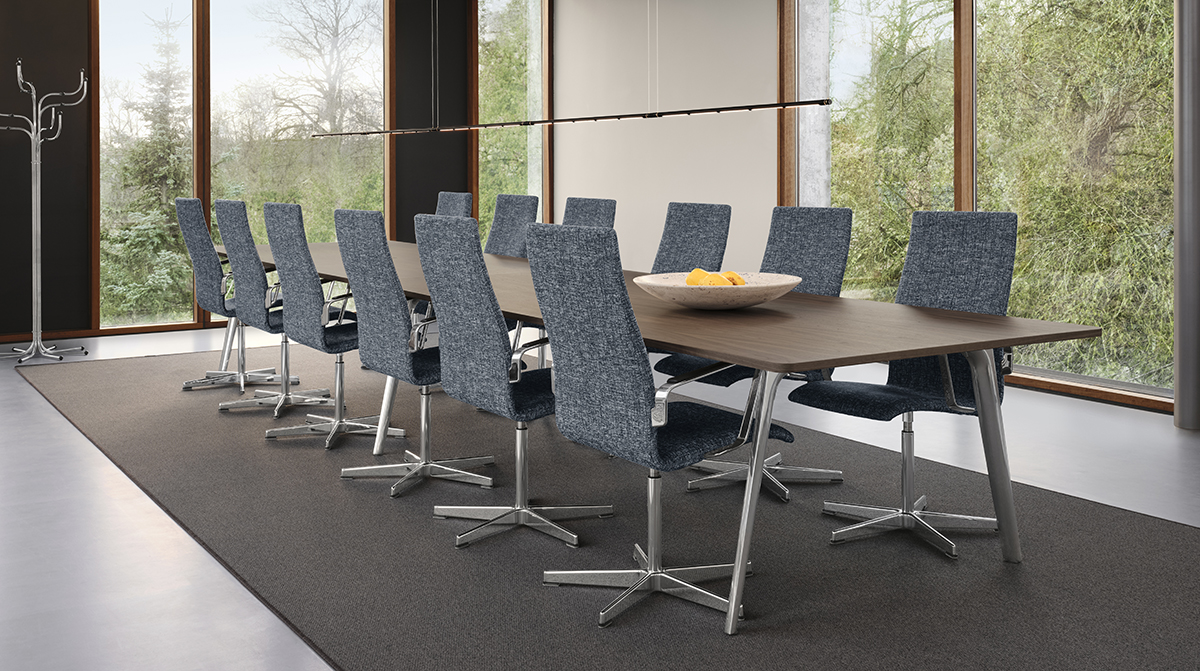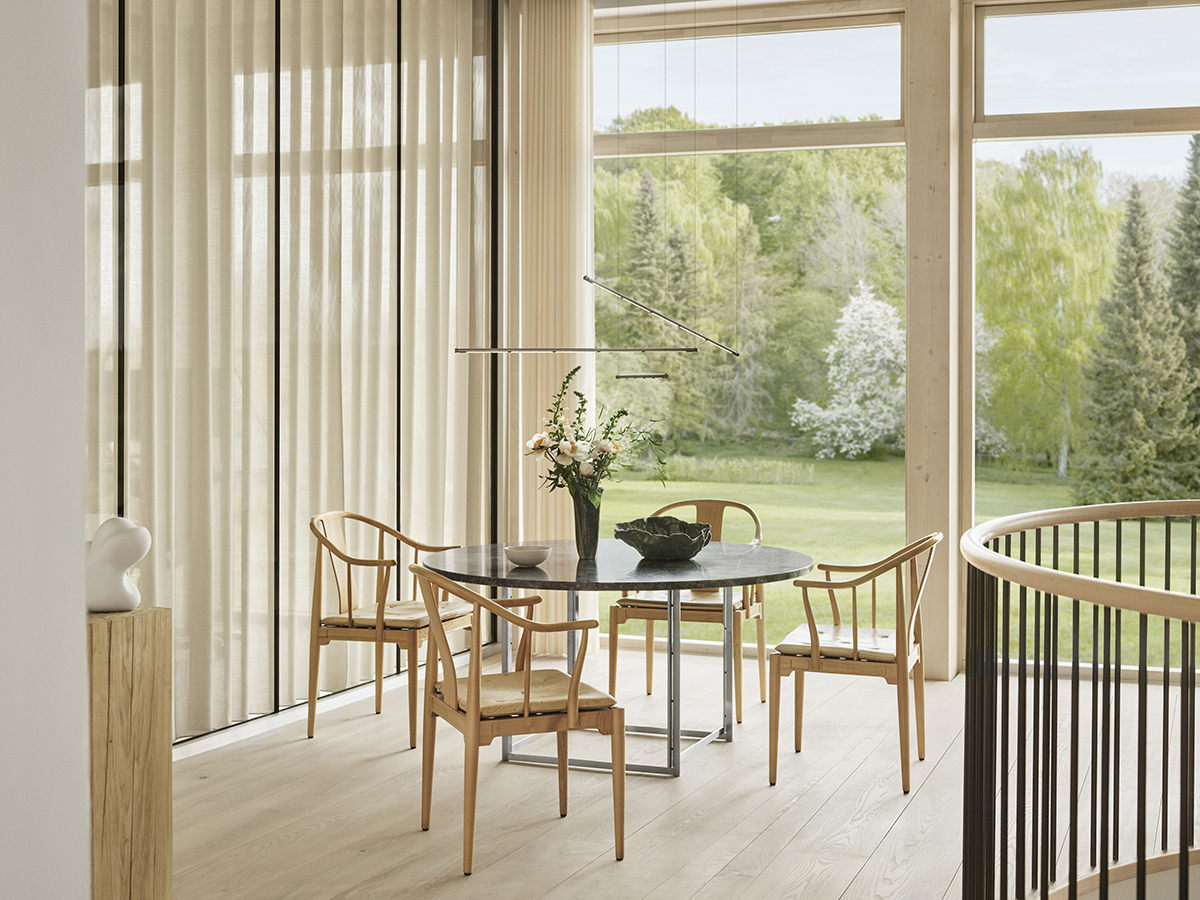 Oneline comes in three variants/finishes:
Brushed brass
Black PVD
Brushed steel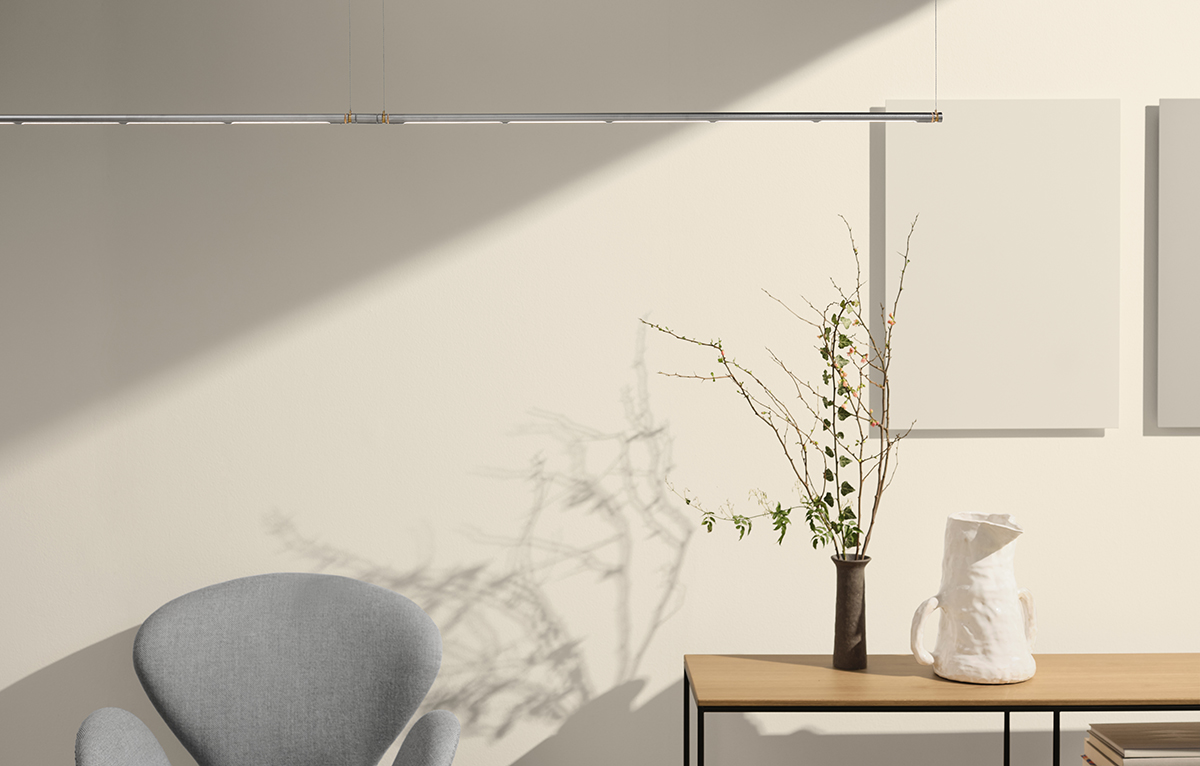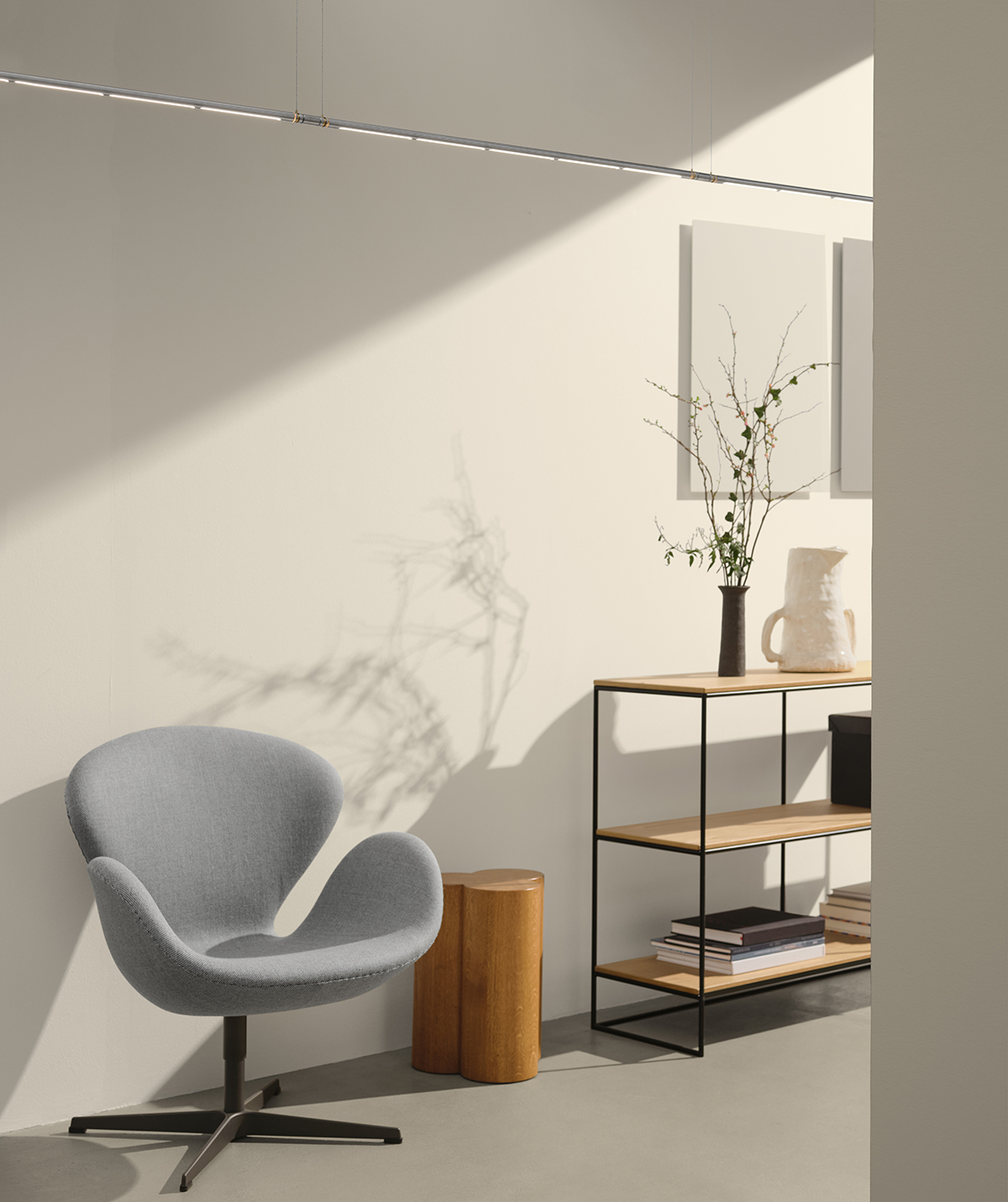 Kasper Kjeldgaard
Since Danish Designer Kasper Kjeldgaard graduated from the Royal Danish Academy of Fine Arts of Design in 2016, he has been acknowledged for his extraordinary and poetic design universe, already featured in leading design magazines around the world.
Driven by a desire to create a composition that makes sense in itself, Kjeldgaard continuously pursues to broaden the definition of design through his work. In a poetic universe of balance and suspense Kjeldgaard explore and communicate aspects of nature, such as friction and gravity. In the process of making, every object is given shape on the metal lathe, striving continually to learn new techniques and test new materials. Kasper Friis Kjeldgaard's work has a refined expression with a clear emphasis on craftsmanship. His objects hide nothing but lay their inner workings bare, available for decoding.
Kjeldgaard's works has among others been exhibited at Mindcraft in Milano, The Curio –Chart Art Fair and at Patrick Parrish Gallery.