Northern Design Award 2019 is over for now.
400 design proposals submitted by 150 different designers later,
our jury have finally reached a decision.
As a lifestyle brand, Northern is still quite fresh to the game. This means we know what it's like to stand in a pool of talented people, trying to get noticed – the waters can be tough!
In 2012 we established Northern Design Award to give aspiring designers and their talent an opportunity, and the attention they deserve. Let's dive in and see who the jury picked to be this year's winners!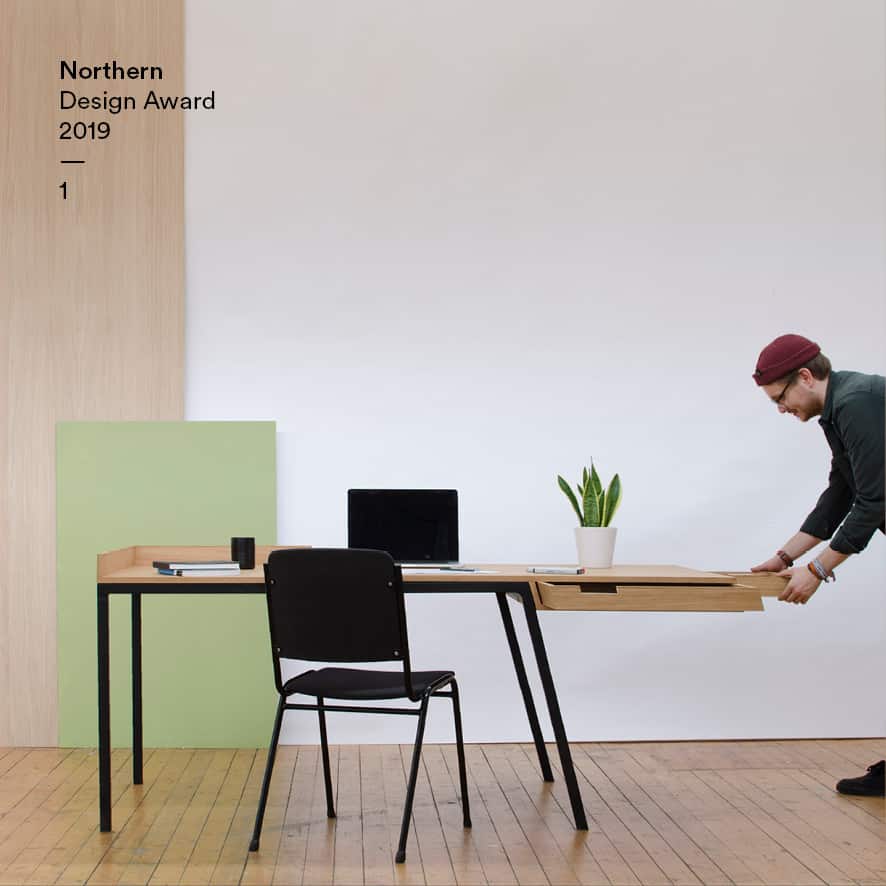 The Winner: 925 Office desk by Philipp Aussem
The home office is a constantly growing and much appreciated way of working. Working from home and not having a dedicated work space leads to the dilemma of when and how to separate between work and leisure time. A quick and easy switch between the two of them is needed, to save both worlds.
925 embodies the perfect combination of a home office desk and a leisure time table, as its name suggests. Read it out loud in a Dolly Parton manner, and you will understand. When starting your day, you lift the spring-loaded mechanism to open your work space. After work, one simple hand movement closes the desk again with enough space underneath to leave work material and stress behind  – just like closing your office door.
The jury's decision was based on how Aussem had created a ritual, where the physical act of transforming the table becomes a symbol of entering and leaving work. A way to create awareness and a clear distinction between work and leisure. What a beautiful thought!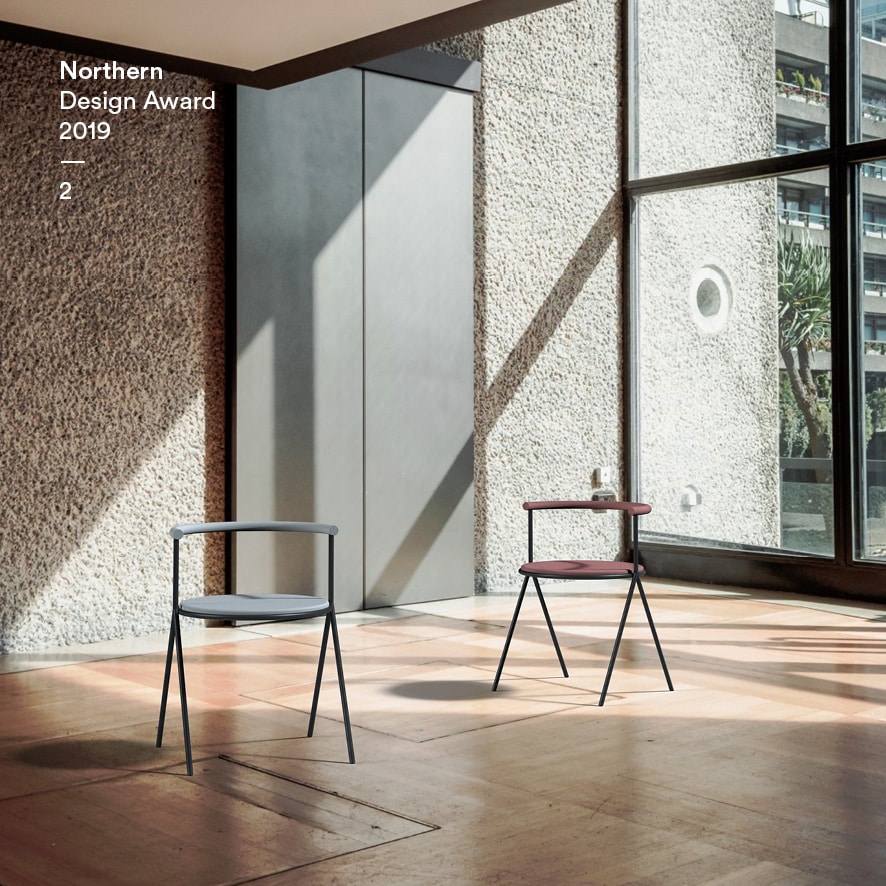 1st runner up: Framwork chair by Simo Lahtinen

Inspired by clean lines the Framework chair is a simple and honest design without any futile elements. The chair meets every functional demand, while also pleasing the senses with its balanced, slim silhouette. The contemporary and minimal design makes it a perfect addition for any environment. We love the sleek silhouette!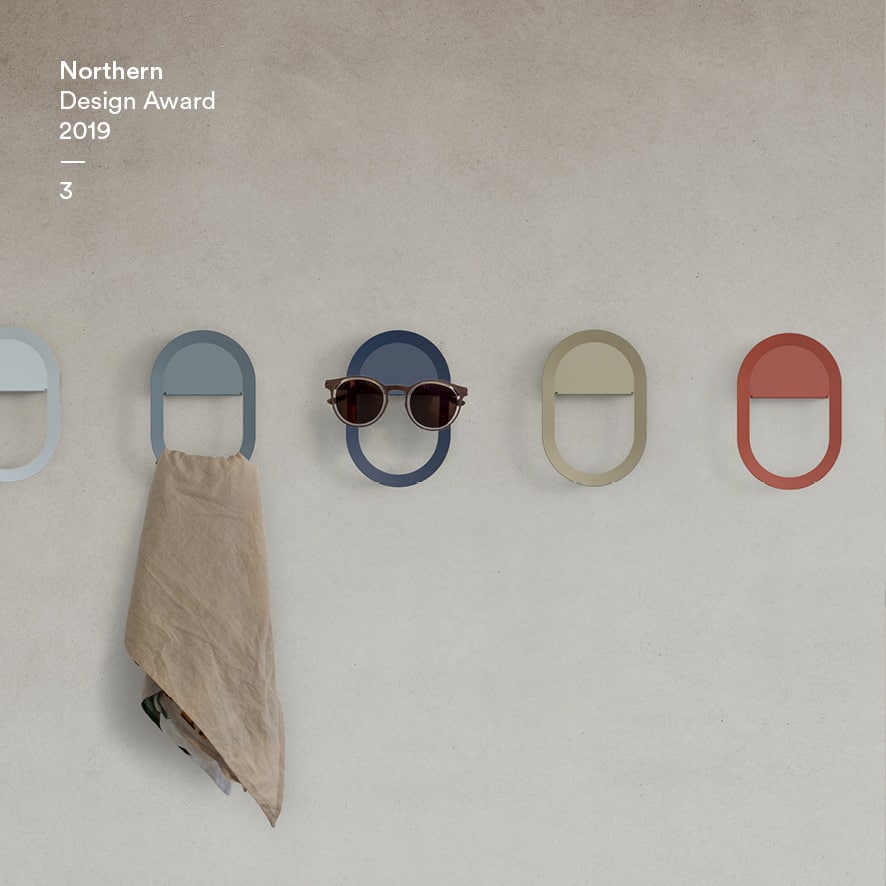 2nd runner up: Beetle by Lola Buades
Beetle is a multifunctional and playful hook. A small shelf allows to store keys, books and hats, while at the same time you can hang your coat or bag. The bottom loop provides a space for hanging scarfs or an umbrella. Its small oval shape is inspired by a Beetle and made of a single bended metal sheet in a soft, pastel colour pallet. We love the smart design!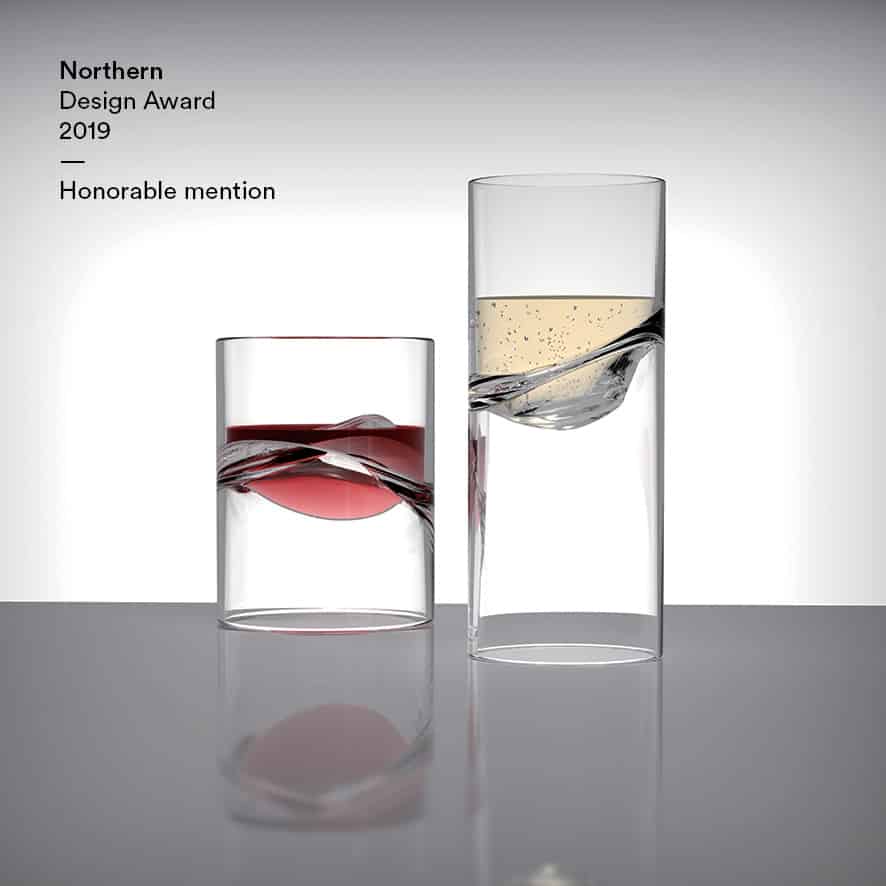 Honourable mention: Suspens by Yijun Mo & Philippine Gallet de Saint Aurin

Suspens are an elegant mouth blown glass series consisting of two versions of a drinking glass. The organic shapes inside the glass makes you think of drifting Icebergs. The bottom of the glass is raised in the centre of the glass to obtain two containers. The beautiful organic-shaped divider makes it possible to use the glass on both sides and changes the look. We love the idea!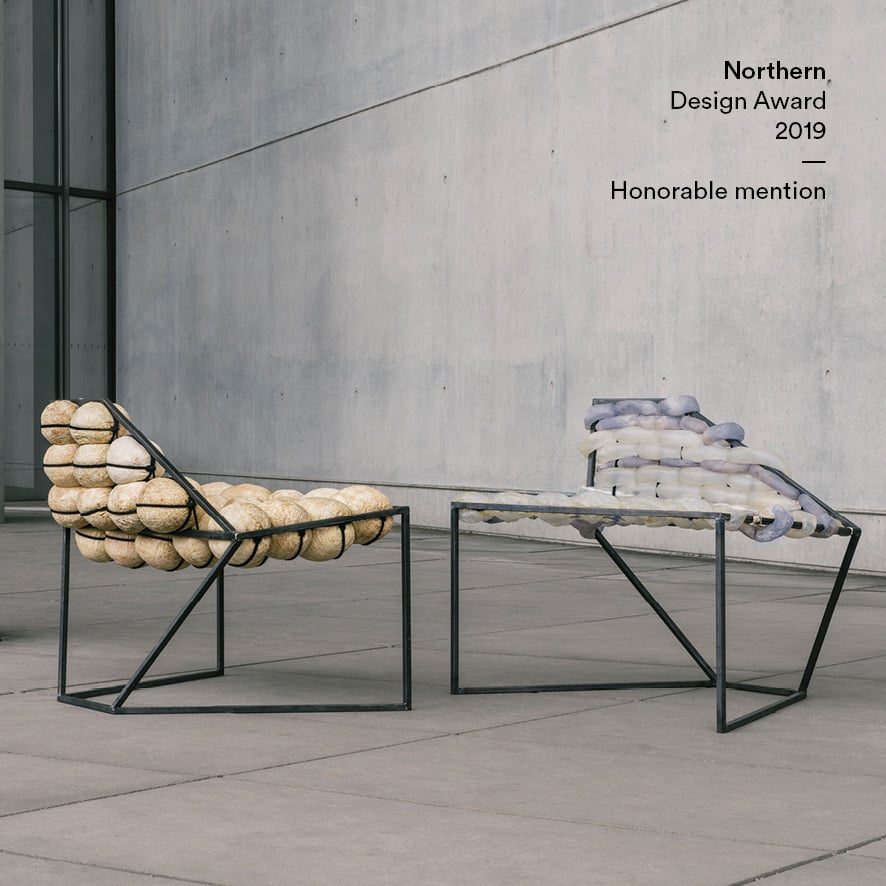 Honourable mention: Inner Values by Tobias Trübenbacher
The Inner Values project makes you stop. It makes you think.
The young designer Tobias Trübenbacher uses untraditional materials in his work and puts a new perspective of using the whole animal on the agenda.  The result is two seating objects out of tanned and further processed cow-intestines and pig-bladders, transformed to soft seating leather. This made us curious!
We asked the jury; what do you look for in a winning design?
Here's what they said, and what they based their decision on.
"I'm looking for something eye-catching yet different, designed with an added value in mind – like sustainability or innovation"
Kirsten Visdal, Interior Stylist
"The presentation is important. It needs to catch my attention quickly and make me curious enough to go back for a second look"
Jomi Evers, Designer
"As an architect I appreciate useful and durable objects. But they also need to have a beautiful design that speaks to my heart"
Elin Bashevkin, Interior Architect
"Clean and classic are important keywords for me in a design. At the same time, I like to be surprised!"
Calle Huth, Photographer
"I like beautiful and clever objects that have an interesting story to tell. Something that will intrigue and engage its audience"
Mari Elvine Svebak, Content Creator