Designed by Nicholai Wiig Hansen for Lightyears
NIGHT OWL™
Nicholai Wiig Hansen's inspiration for designing the Night Owl™ table lamp was the desire to create a Nordic warm and cosy wash of light. The design is effortless and expresses that this is an informal table lamp. It consists of a conical base and oval shade, merging together to form a single unit of balanced proportions. Its organic design gives the lamp a friendly and almost human appearance – it's a lamp with a personality! The names of the colours are inspired by nature: midnight blue after the infinity blue tone of the sky at twilight; and smokey white after the glowing light of a full moon. Night Owl™ casts a warm and pleasant downward light. The asymmetric shade provides an oval diffusion of the light. The shade can be placed in four different positions, allowing the black cable to exit the lamp in the desired direction. Night Owl™ is suitable for standing on e.g. a sideboard, shelf, bedside table or in a window.
Nicholai Wiig Hansen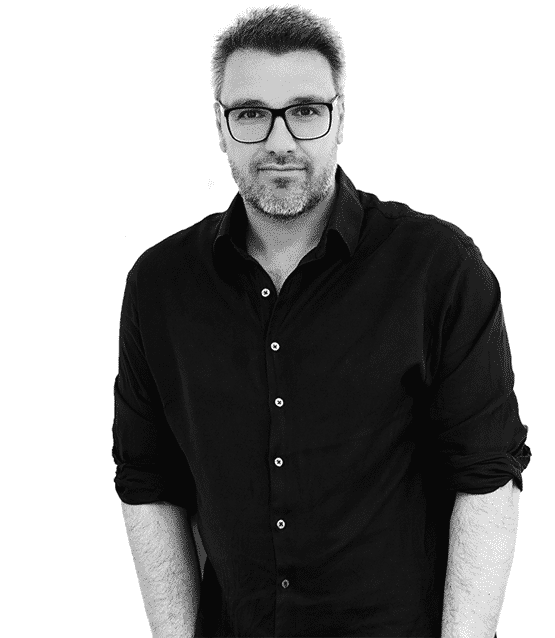 The influence of the artistic childhood home no doubt plays a major role in Nicholai Wiig Hansen's approach to design. His mother was an accomplished ceramic artist and potter, and his father was the world-renowned painter and sculptor Svend Wiig Hansen. Art and design have always been an important part of Nicholai Wiig Hansen's life. With a hard-wired curiosity, a pronounced desire to create, and great enthusiasm, Nicholai Wiig Hansen has never had any doubts that he would work as a designer. At the age of only 26, he established his own design studio. He works with many different tasks, all of which are based on his own needs and preferences.
Light has always been a natural interest to him. The interest goes all the way back to his childhood, when after darkness broke out it was difficult to see the many paintings on the walls by the light of the lamps. Light and darkness are a part of everyday life, and the need for functional lighting is essential. In his design for Lightyears, he has worked primarily with the function of light and to create an aesthetic balance in the proportions. Nicholai Wiig Hansen's name universe is focused on his fascination with predators. Predators are beautiful, but neutral when they are in hiding mode, and only when they attack do they show their true nature. Lamps also only show their true nature when they are "in attack mode," i.e. when they are turned on.
Spara
Spara
Spara