BEAUTIFUL FUNCTION
"Look at usual things with unusual eyes," Vico Magistretti once said. In honour of the esteemed Italian designer's words, the Vico Duo™, a timeless collaboration between Fritz Hansen and Vico Magistretti, has received a contemporary revival.
The newest additions to the Vico Duo family – a series of stackable bar and counter stools – are where beauty and function converge.
In addition to the new, fully-stackable chairs, front and full upholstery are now available for all models. A linking device is also available for both four-leg and sledge models, combining the classic Italian allure with the celebrated Scandinavian practicality.
"This chair was, from the beginning, a true collaboration between Fritz Hansen and Vico Magistretti. By 1997, Magistretti was confident and relaxed in his practice and career. The design has a kind of simple ease and strength that reflects that," says Christian Andresen, Fritz Hansen's Head of Design.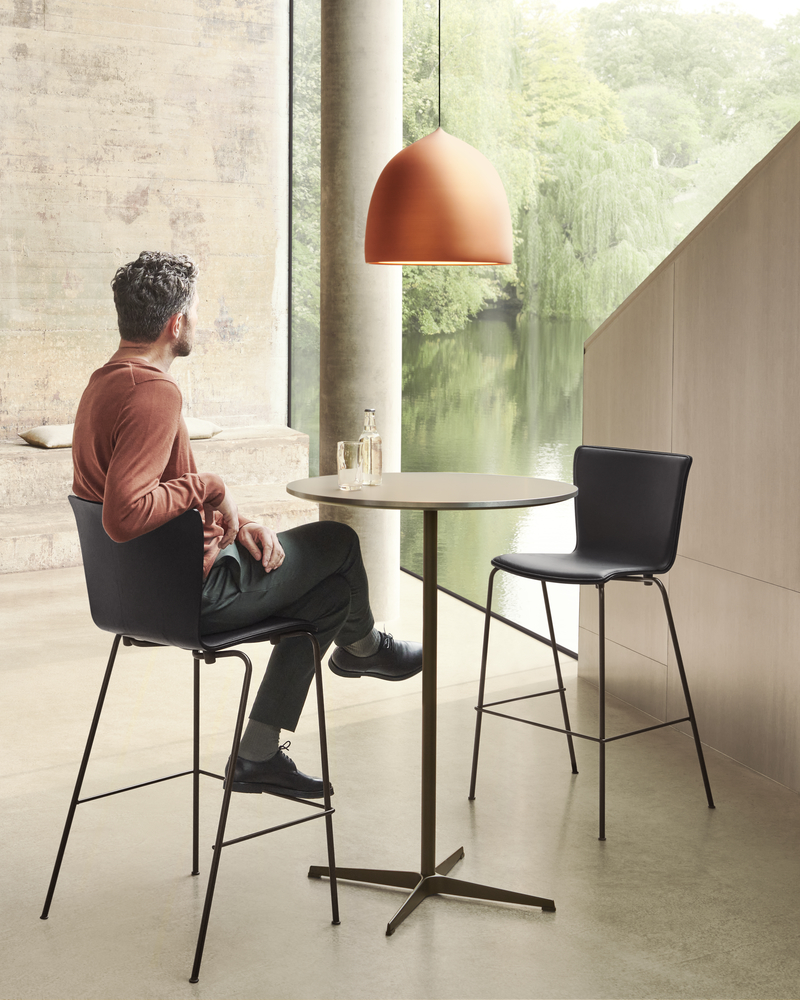 Dubbed one of the founding fathers of Italian design, Magistretti was widely celebrated for his experimental yet strikingly harmonious work that ranged from sleek, high concept furnishings to elaborate architectural façades. Today, his award-winning work is dotted across the globe – in galleries, museums and private residences – each piece exemplifying his uncanny ability to fuse simplicity with essentialism in contemporary design.

Magistretti designed the original Vico Duo chair in 1997, sitting among his sketches in Fritz Hansen's design department. The chair is simple with tight lines. A loose 'z' line drawn across paper inspired the chair's backward armrests – an unusual element that intentionally balances the design. The armrests and back legs are one piece of steel – another unique aspect of the design.