Eternity by Space Copenhagen
New stackable shell chair made of waste materials
Mater's new stackable chair designed by Space Copenhagen is made from waste in a new groundbreaking technology, patented by Mater and called Mater Circular Material. Easily integrated into various kinds of spaces and interiors, the chair's design focuses on comfort and functionality combined with industrial and sculptural features.
The dynamic design duo behind Space Copenhagen, Signe Bindslev Henriksen and Peter Bundgaard Rützou, have introduced their first stacking chair, Eternity Sidechair. The chair's primary inspiration was waste materials.
As the first circular shell chair produced by Mater, the Eternity sidechair marks a new beginning and endless possibilities for the company. Mater's patented technology means that moulding Mater Circular Material into larger pieces is now possible.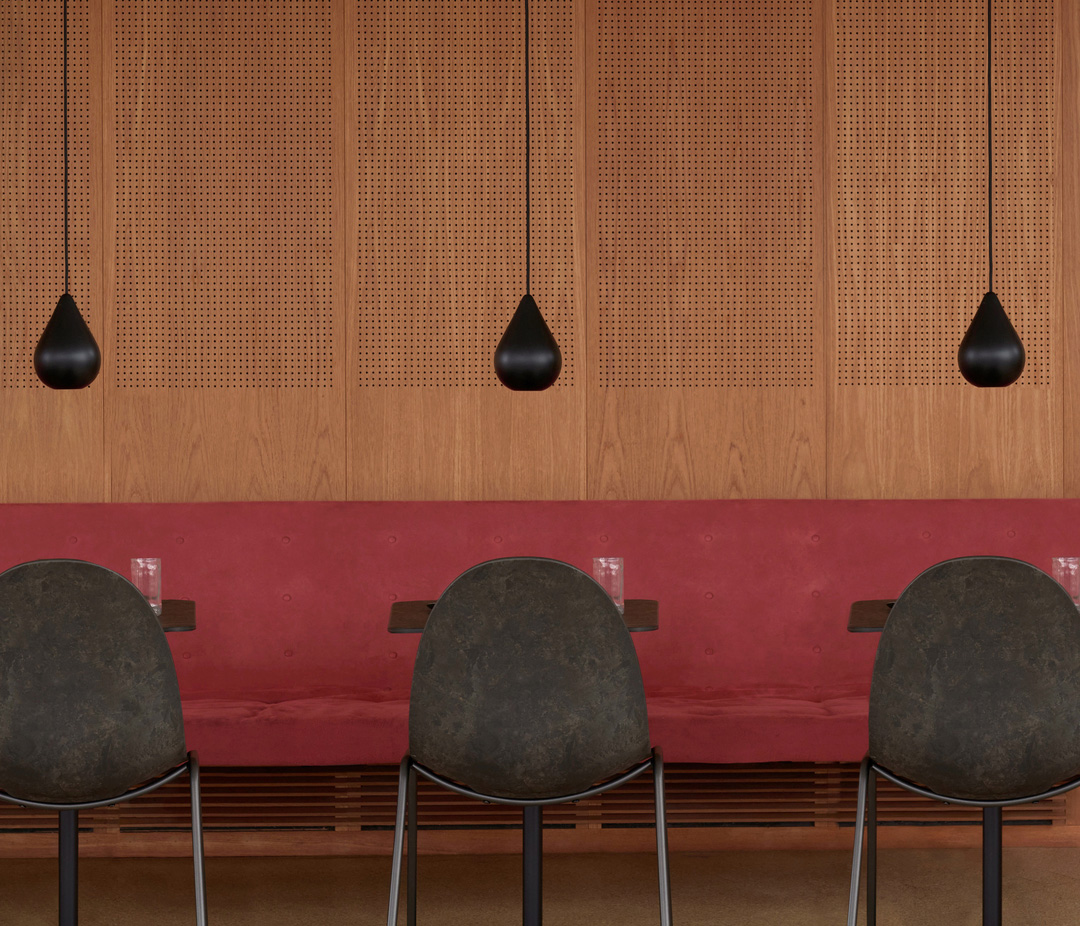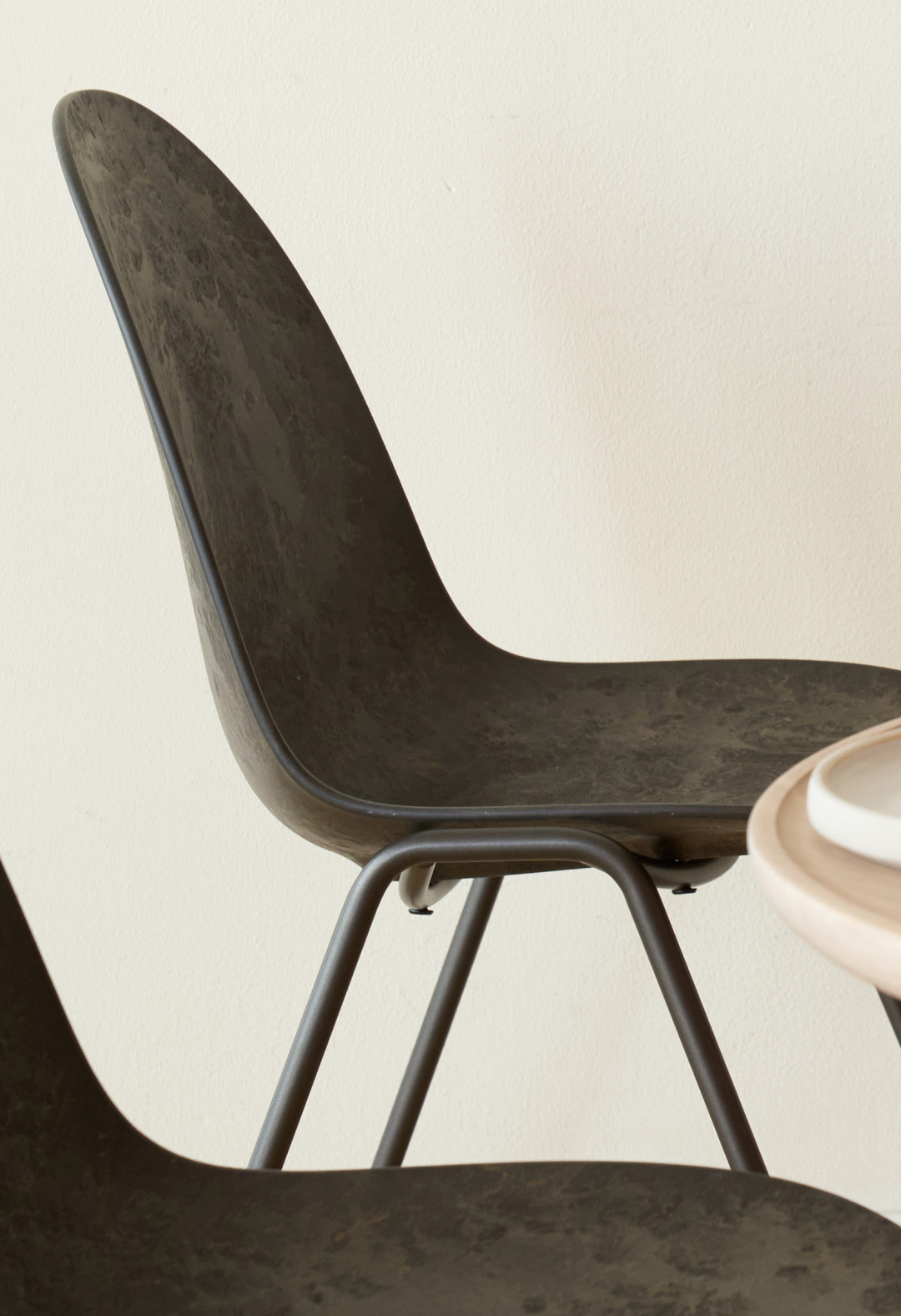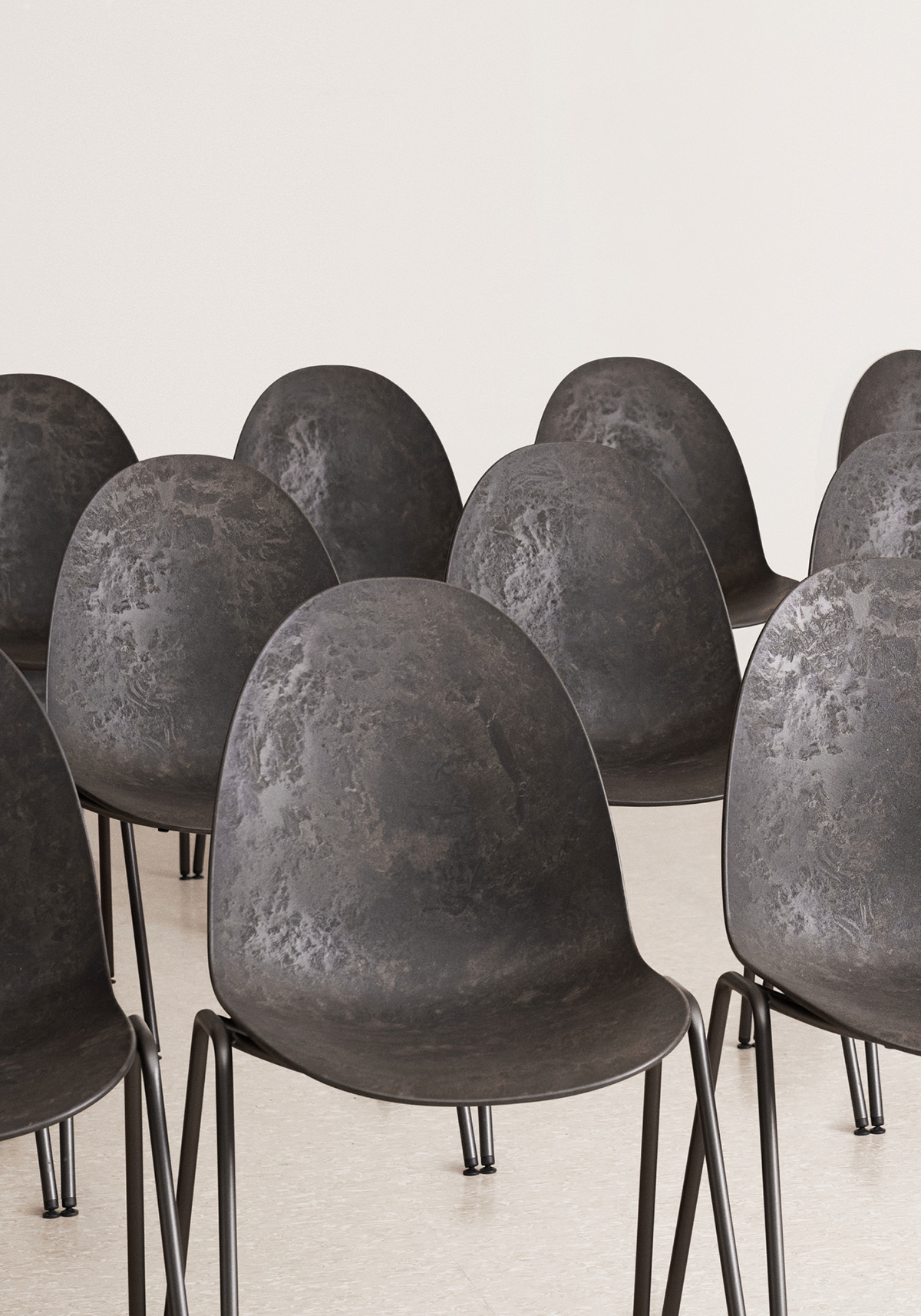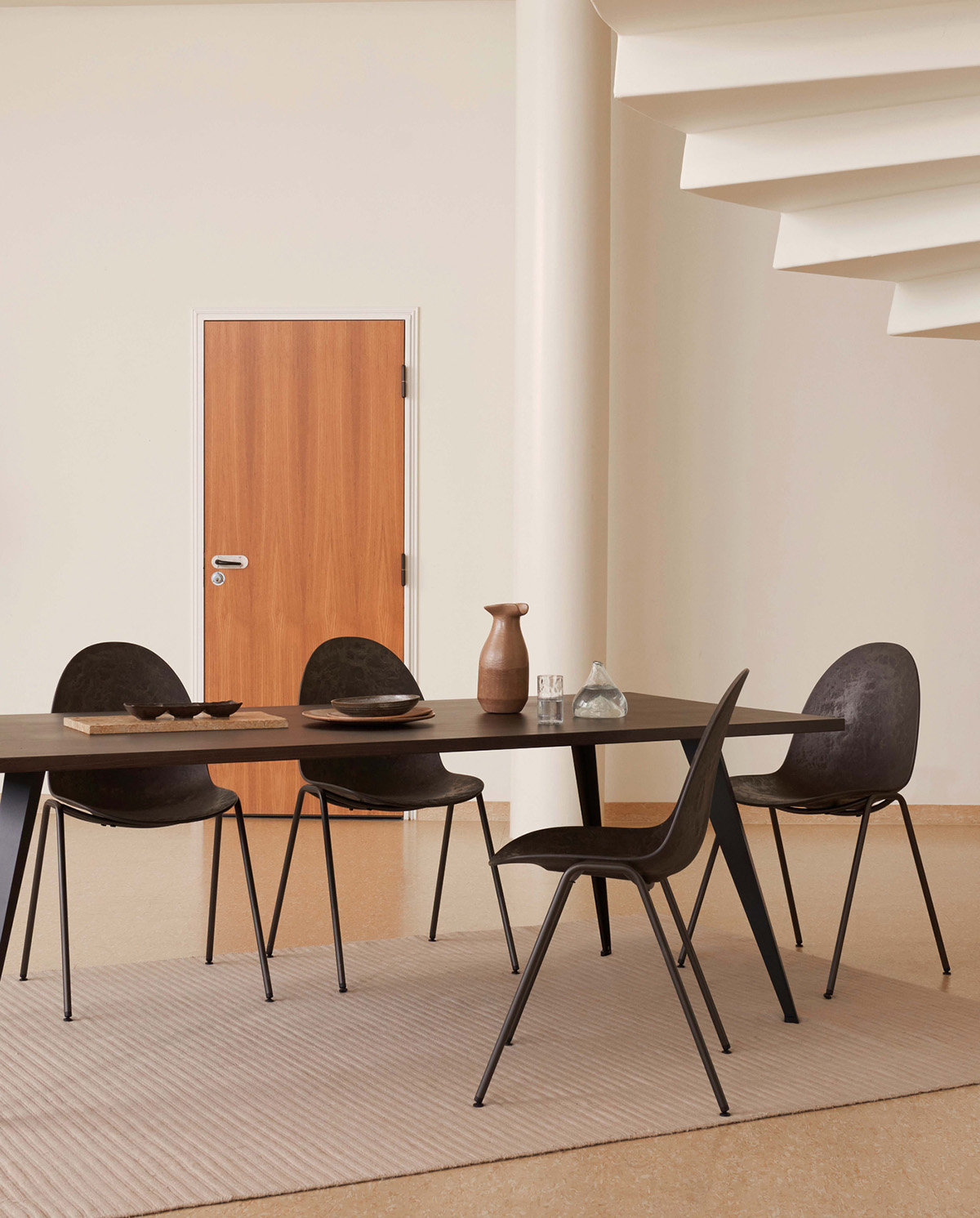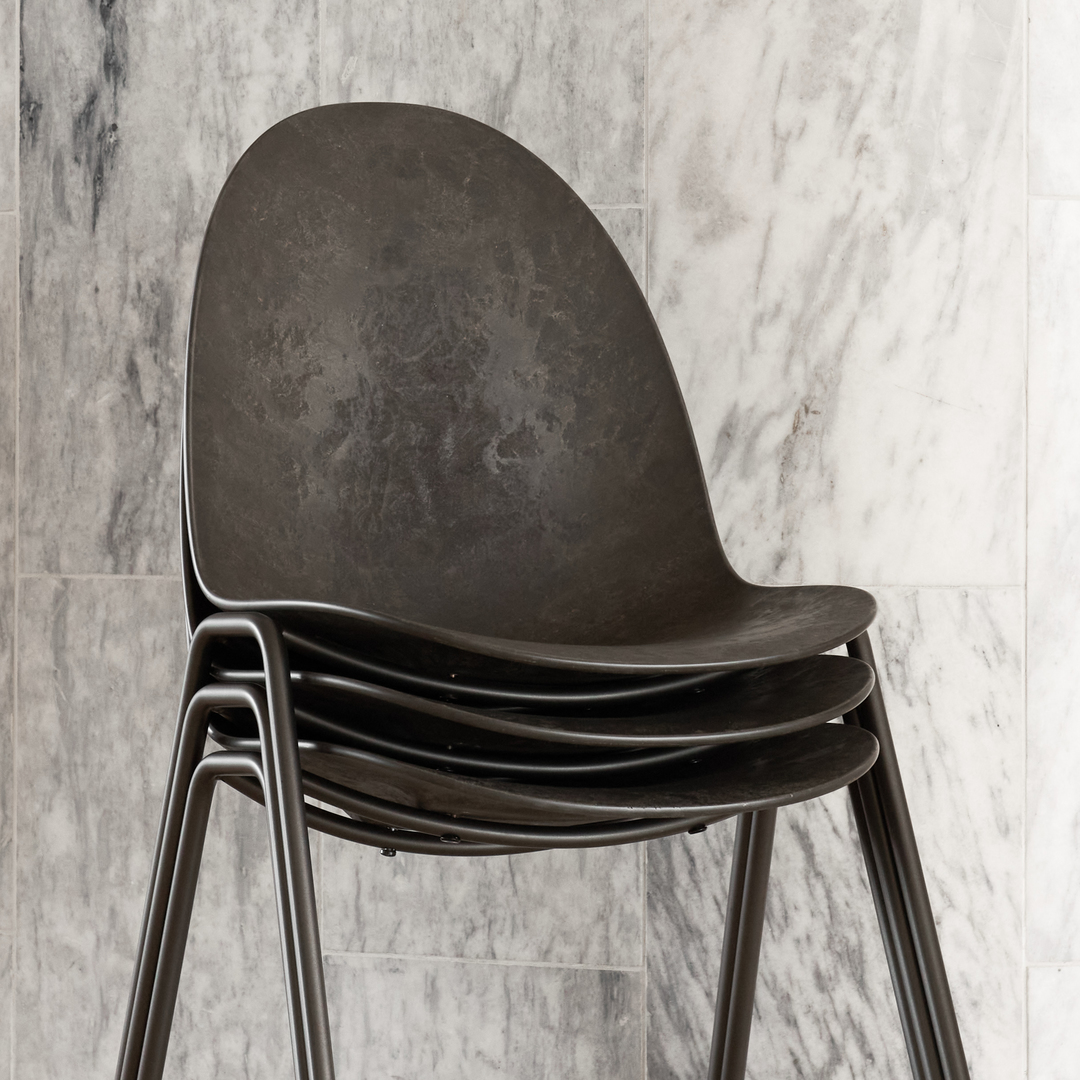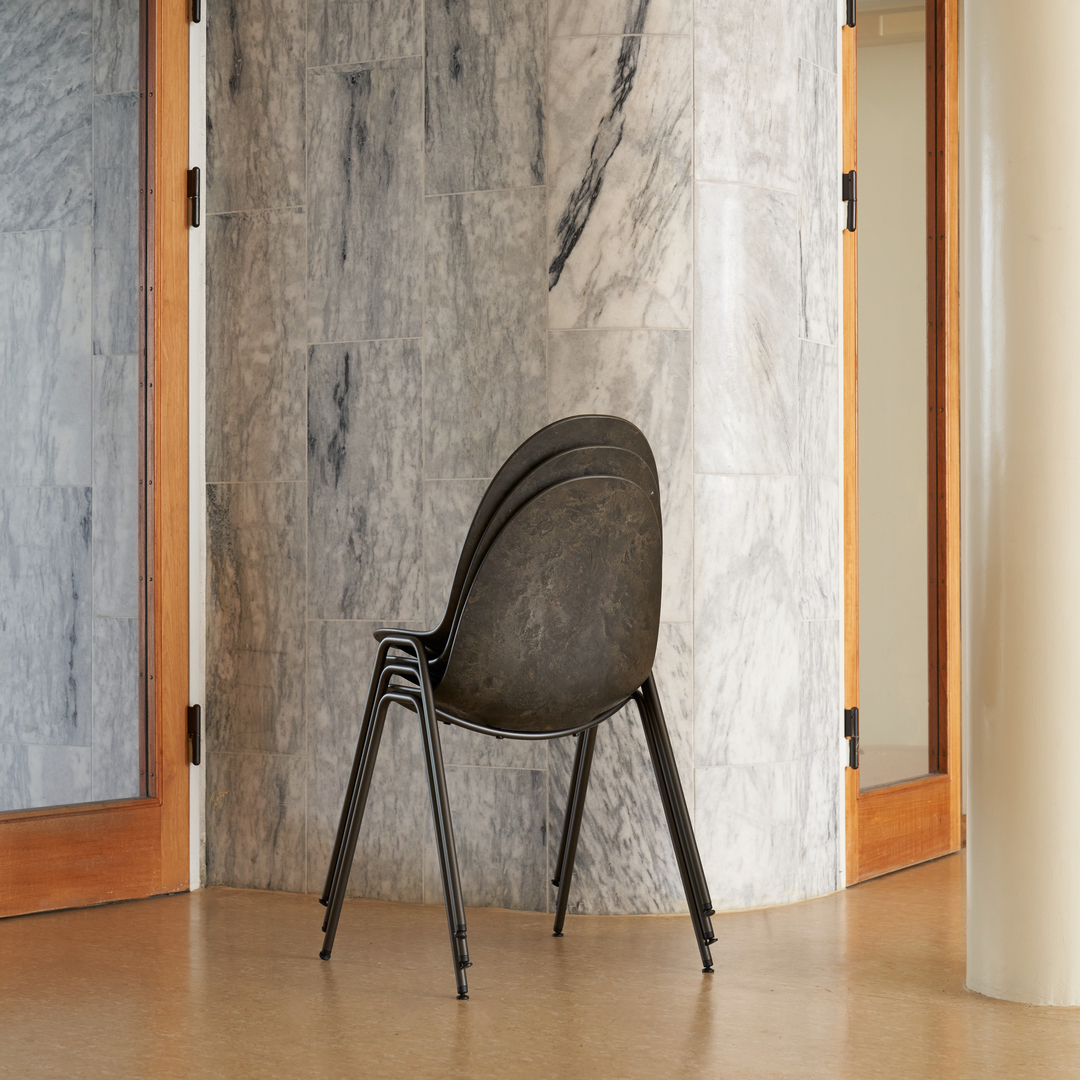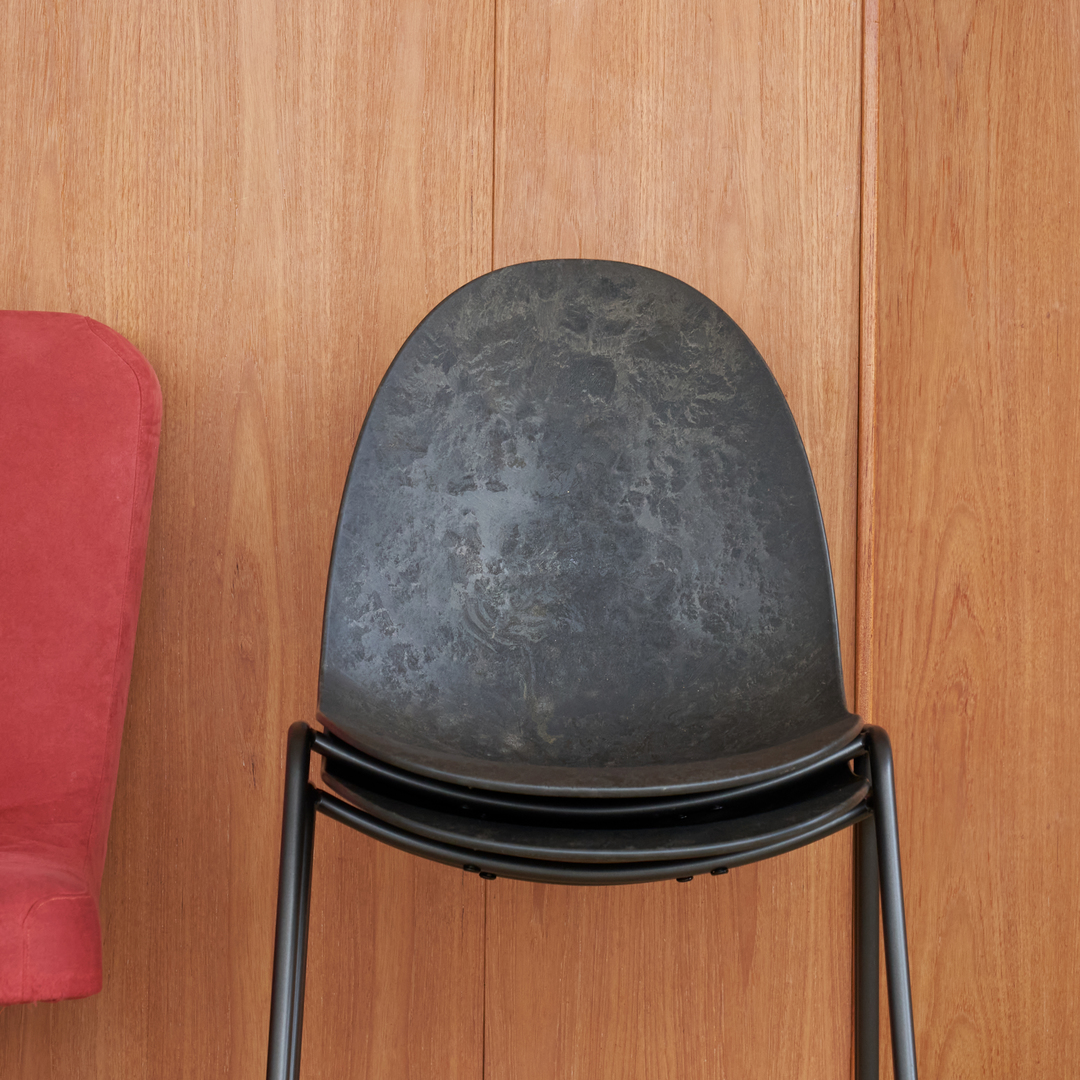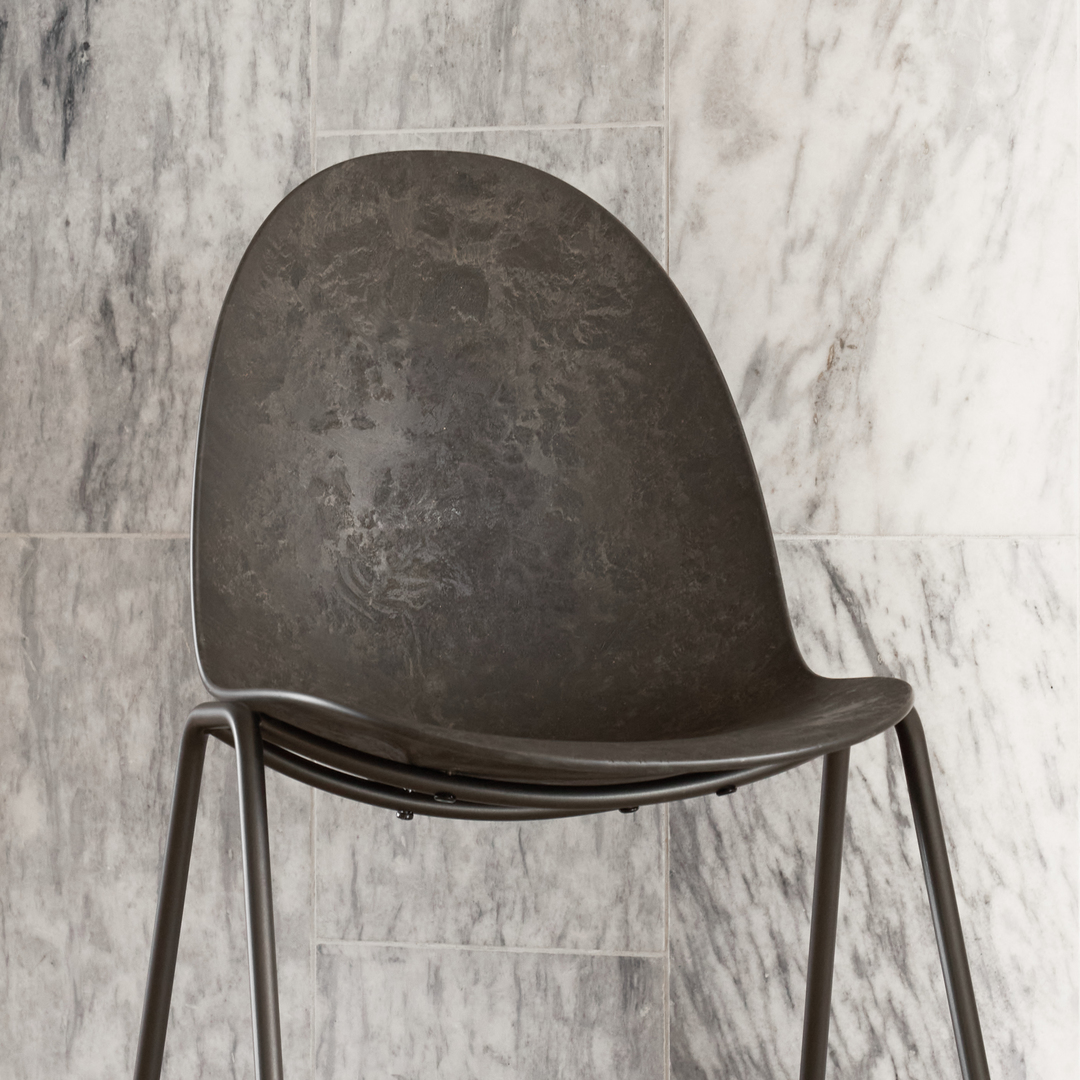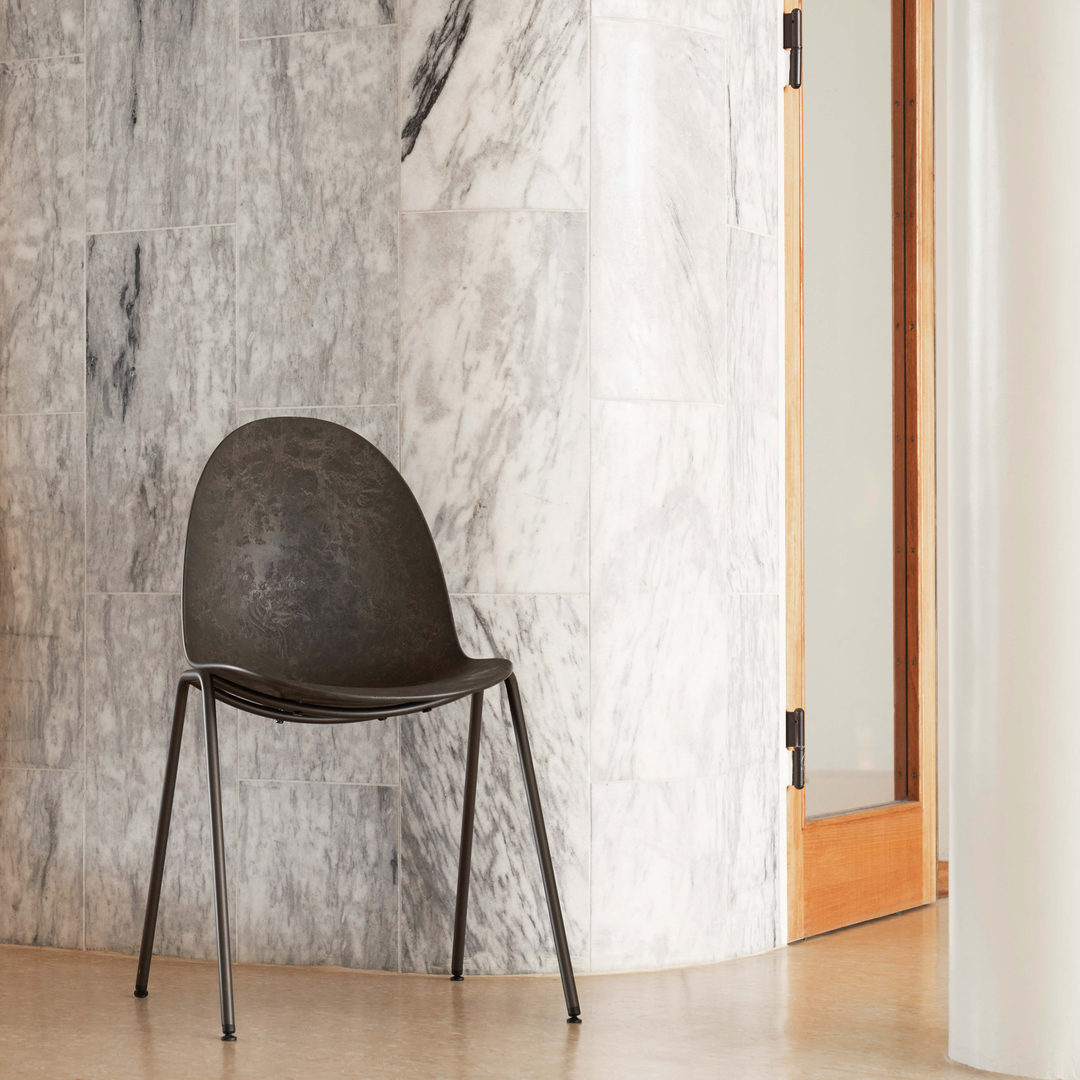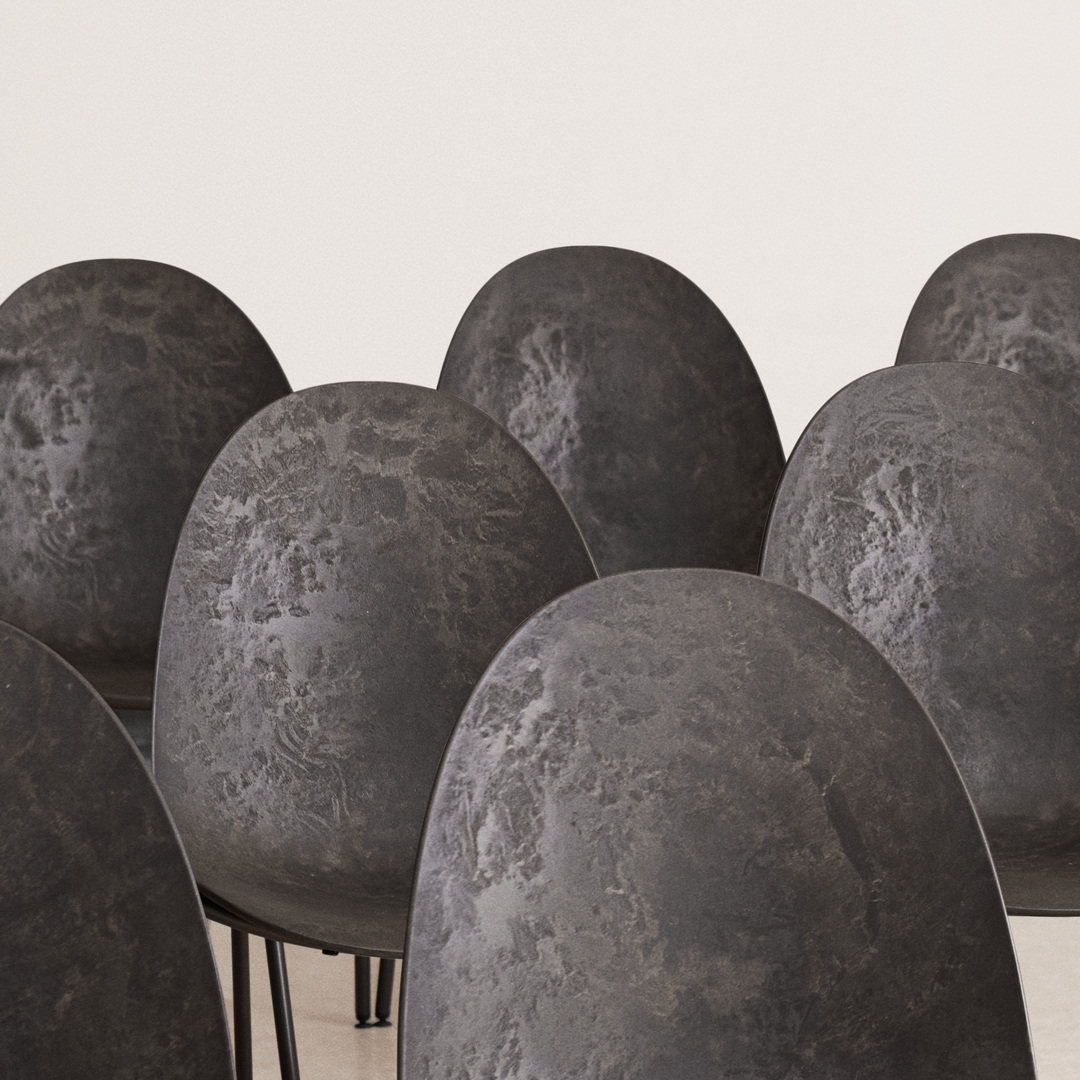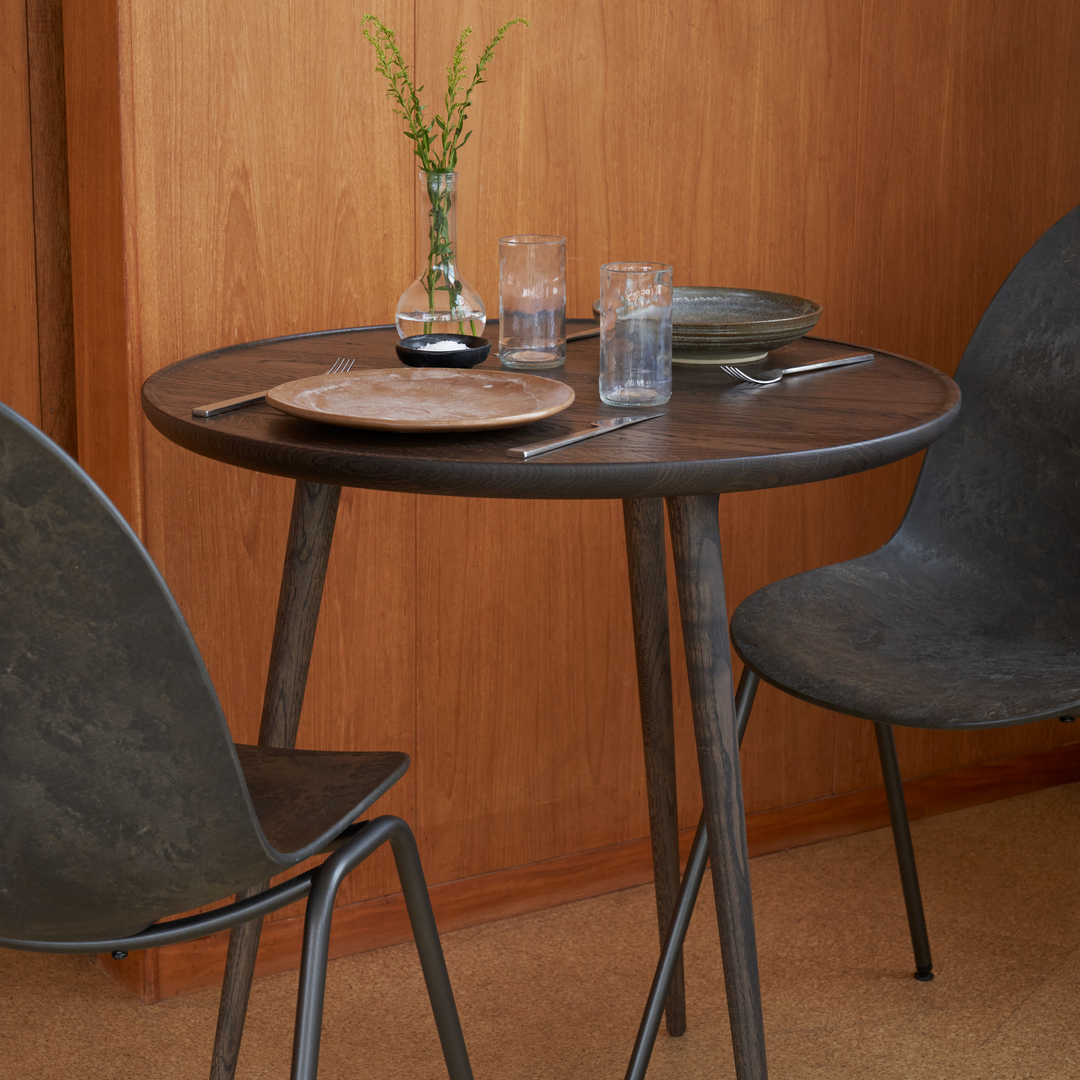 Launching Mater Circular Material
A circular waste composite material
The shell of the Eternity Sidechair is made from upcycled fibre-based waste materials from Danish coffee producer BKI Kaffe and plastic waste from Grohe. In other words: Mater Circular Material.
Mater developed this innovative technology for mixing various waste streams to allow them to mould many kinds of furniture. The technique allows efficient upcycling of industrial waste while simultaneously reducing carbon emissions, instead of the waste being burned.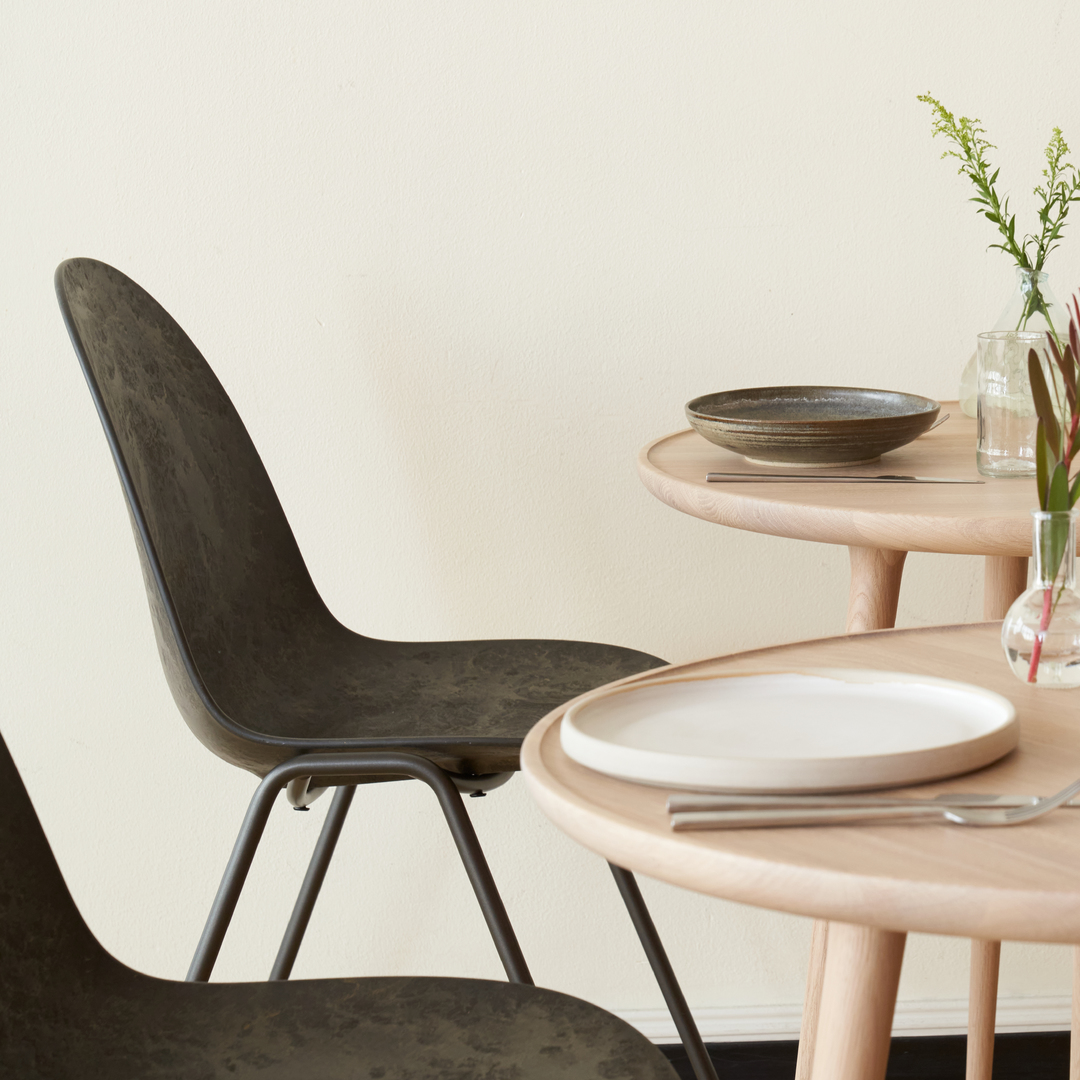 Space Copenhagen, Peter Bundgaard Rützou & Signe Bindslev Henriksen:
"We're incredibly proud to take part in this exciting new process and technology – and also to finally to present a stacking chair that is also circular. The foundation of our design is the material's inspiring organic and tactile nature. The name Eternity speaks to Mater's circular approach, but also reflects the idea that the chair can be stacked sky-high, at least theoretically."