Moomin Furniture line brings together Finnish designer Yrjö Kukkapuro and artist and author Tove Jansson (1914-2001).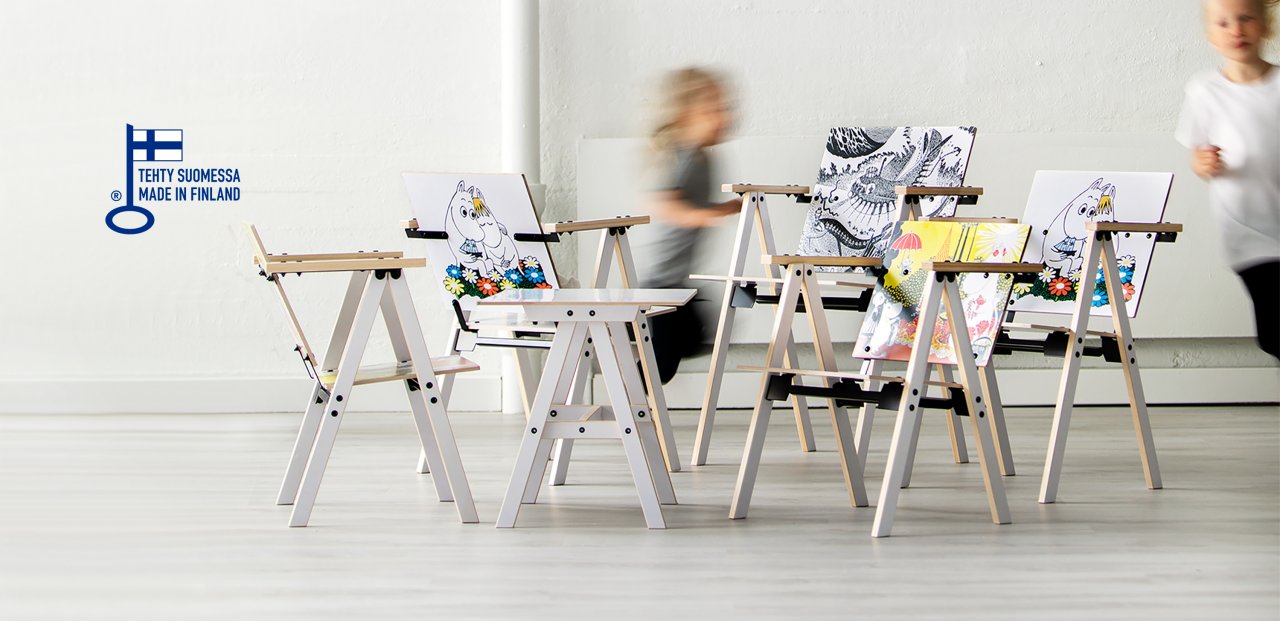 Fifty years ago, Yrjö Kukkapuro read Tove Jansson's "The Book about Moomin, Mymble and Little My" to her daughter Isa again and again. In the 80's Isa read the same book to her daughter Ida, who now reads it to her son Oskar. The colors and exceptional illustration of the book impressed Kukkapuro family, but also resembled everyday life in the Kukkapuro atelier in Kauniainen.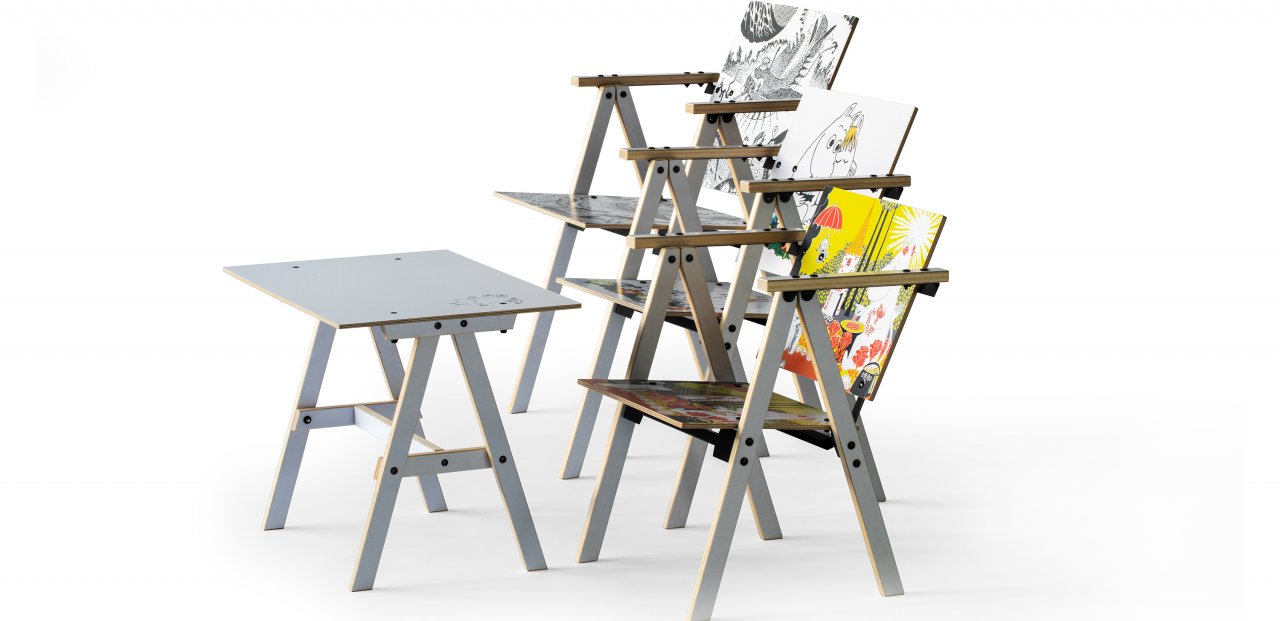 The story behind Moomin Furniture
In 1998 Yrjö Kukkapuro designed a chair that would work as a canvas for the work of different artists and illustrators. The material of the chair was plywood into which any kind of picture or an illustration could be printed on. When Moomin Characters Ltd suggested cooperation to Yrjö Kukkapuro, it was natural to display the beloved Moomin illustrations in the plywood chair.
The Moomin Furniture was born. With two children's chair, one adult chair and a small table, the product line is suitable for everyone from toddler to elderly. Illustrations in the chairs are from books "The Book about Moomin, Mymble and Little My" and "The Exploits of Moominpappa". Moomin characters celebrate their 75th anniversary this year and the product line is part of the celebration.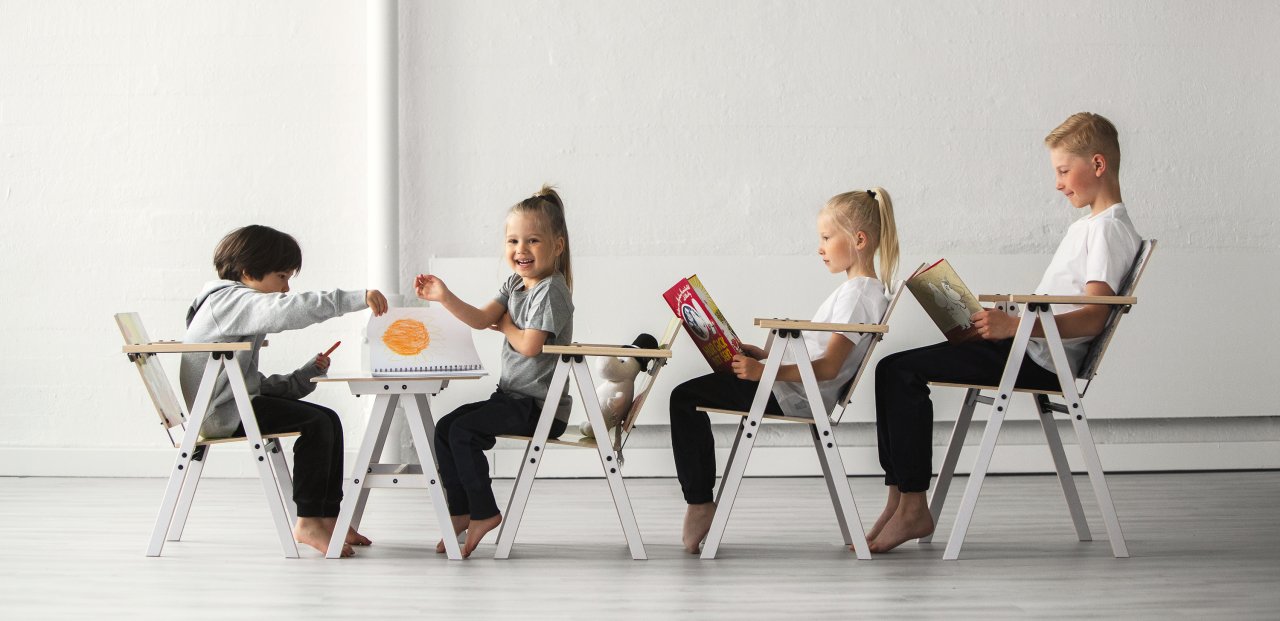 Finnish design made in Finland
Moomin Furniture products are produced in Finland. The material is certified birch plywood which according to Yrjö Kukkapuro is "the most lovable material in the world". Products' laminated coating is durable and suitable for children's games and everyday use. Sold in the flatpack format, the package saves packaging material and space in transport. The product line has been awarded with the Key Flag certificate.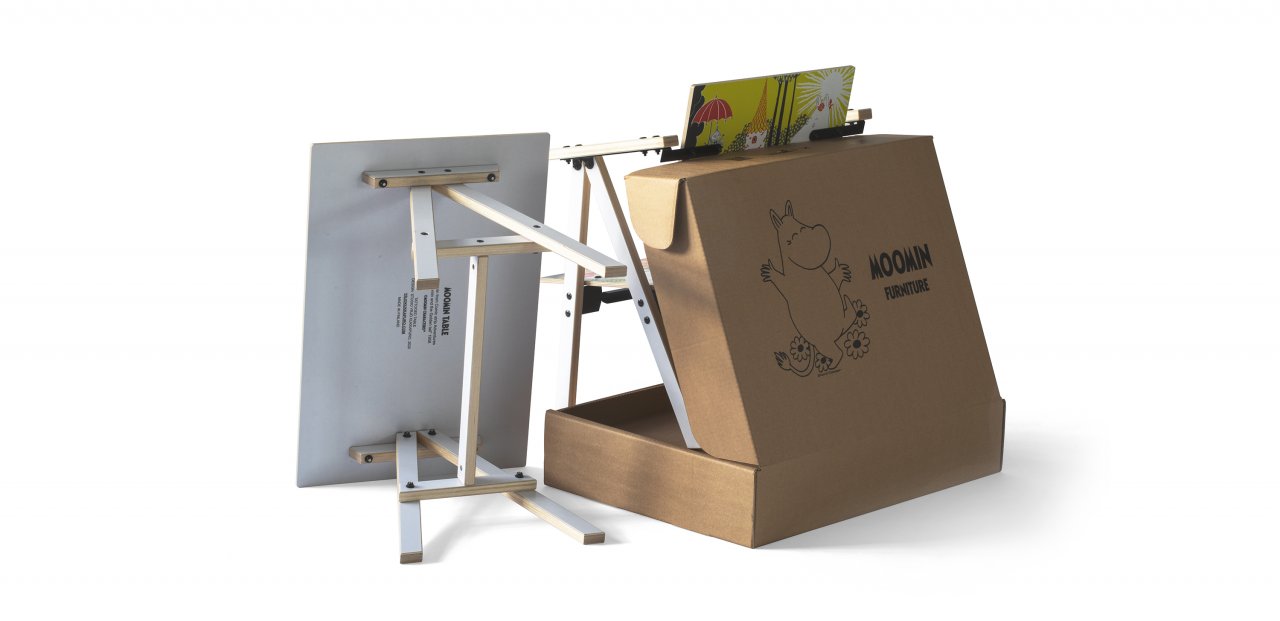 The product line consists of MOOMIN CHAIR large, MOOMIN CHAIR medium, MOOMIN CHAIR small and MOOMIN TABLE.
Photo: Ofer Amir