GALAXY – the possibilities of folding
Poul Christiansen's lamps are more current than ever, and we mark the 50th anniversary of the Sinus Line with new folds from his hand.
In the early seventies, Poul Christensen introduced pleating along curved lines to LE KLINT which has resulted in anew sinus line lighting series. His prowess in refining this technique, has led to yet another new lighting concept GALAXY.
GALAXY · Model 177 · Design: Poul Christiansen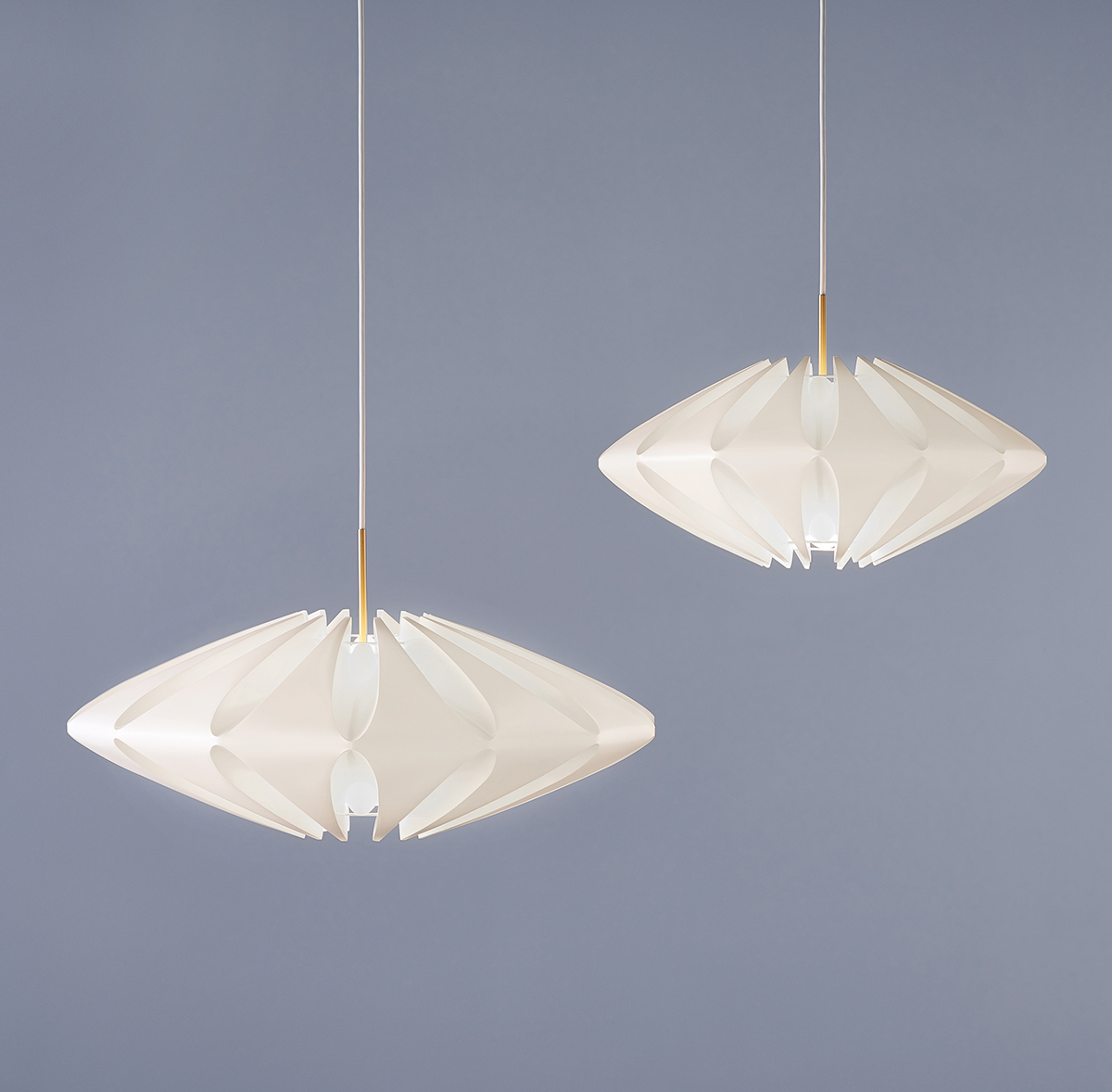 Model 172 – 50th ANNIVERSARY EDITION
The iconic Sinus Line Model 172, which in 2021 celebrates its 50th design anniversary, now comes with a beautiful brass suspension that reinforces the original design.