Reykjavik Daybed launches in new colours in a new material; Kvadrat's Re-wool – a textile made from 50% recycled wool and 50% new wool. The textile is created by Margrethe Odgaard, who is one of the designers in the duo Included Middle behind Reykjavik Daybed. That makes Re-wool an ideal but also sustainable choice as it decreases the amount of new material.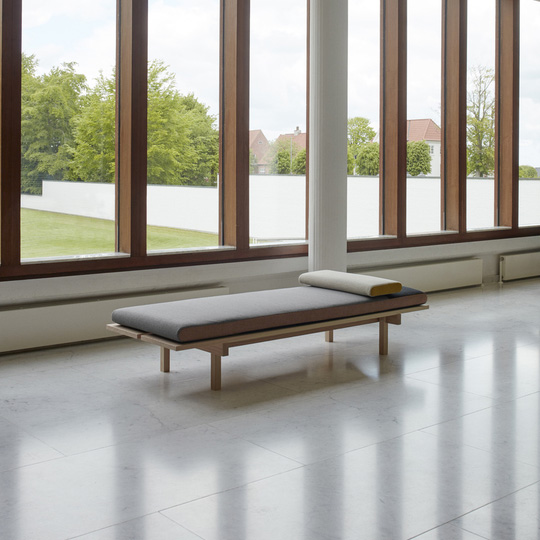 Re-wool is a collection of muted colours that fit the Nordic temper exceptionally well. The muffled palet emphasizes the riveted mix of the reused wool characterized by previous colourations. The tuned palette communicates with the natural materials of the context creating a harmonious and long-lasting colour scheme that correspond and complement each other.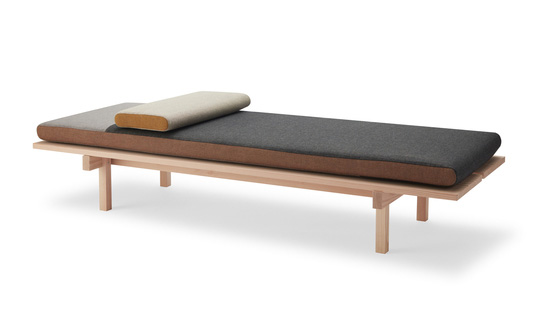 REYKJAVIK DAYBED WITH RE-WOOL
Design: Included Middle
Material: Douglas Pine, cold foam, wadding (Re-wool)
WxDxH: 200 x 73,5 x 38 cm / Seat H: 38 cm

"This version of Reykjavik Daybed is quieter but still bold because we work with a lot of colours at once on different surfaces. Our ambition has been to use colours that you can live with for generations, which is quite new in the furniture industry. Longevity is intertwined with furniture, while colours have a notion of something volatile and trendy. And that is an unfortunate way to perceive and use them, because colours are a significant part of our daily lives. In Included Middle we try to create colour combinations that continue to feel fresh and that you don't tire from," says Chris L. Halstrøm, who is the other half of the design duo.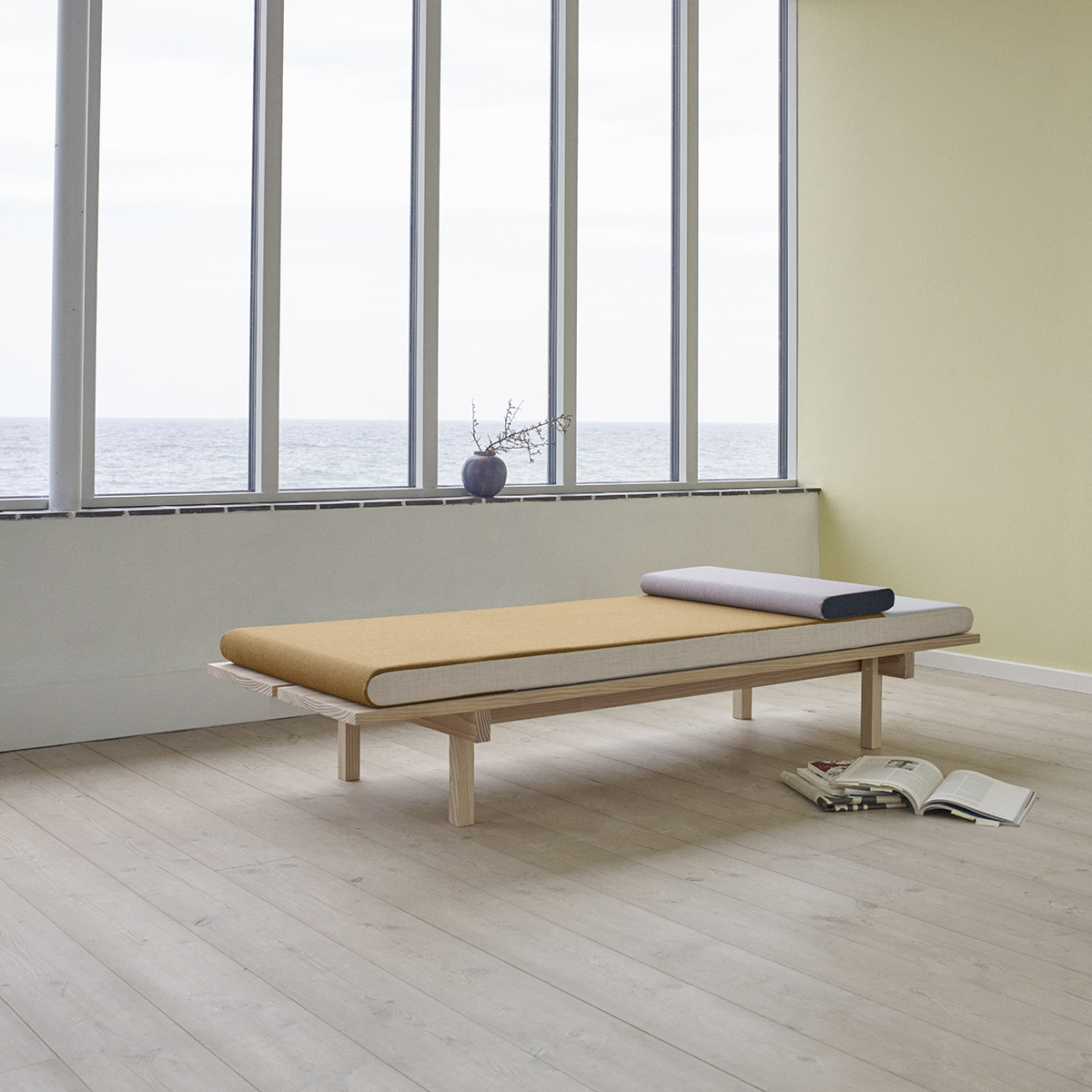 Reykjavik Daybed's new colour scheme presents five colours placed individually on different surfaces of the rectangular and the small cushion. The five separately colours allow you to combine the cushions in distinctive ways depending on how you place them and provides the freedom to update your daybed.

Reykjavik Daybed is part of the ten year-partnership between Skagerak and Included Middle, textile designer Margrethe Odgaard and furniture designer Chris L. Halstrøm, resulting in a furniture piece a year. In ten years, an individual collection will tell the story of an exceptional and unconventional design collaboration.
Reykjavik comes in three versions: Two daybeds with cushions in two colour combinations and one without that transforms the daybed into a table or podium.