Naku product family
Design Harri Korhonen 2022
Naku product family designed by Harri Korhonen consists of stackable chair, stool, tables, and shelves. Fine wood craftsmanship together with timeless design give these "tools for architects" a uniquely long life cycle. Additionally, they are made of certified solid wood and available in non-yellowing water- based varnish.
The word Naku has a meaning of nude or naked in Finnish childrens' slang. This term describes the honest approach by the designer Harri Korhonen who in Naku-series has undressed the product concept revealing designs true soul, not hiding anything.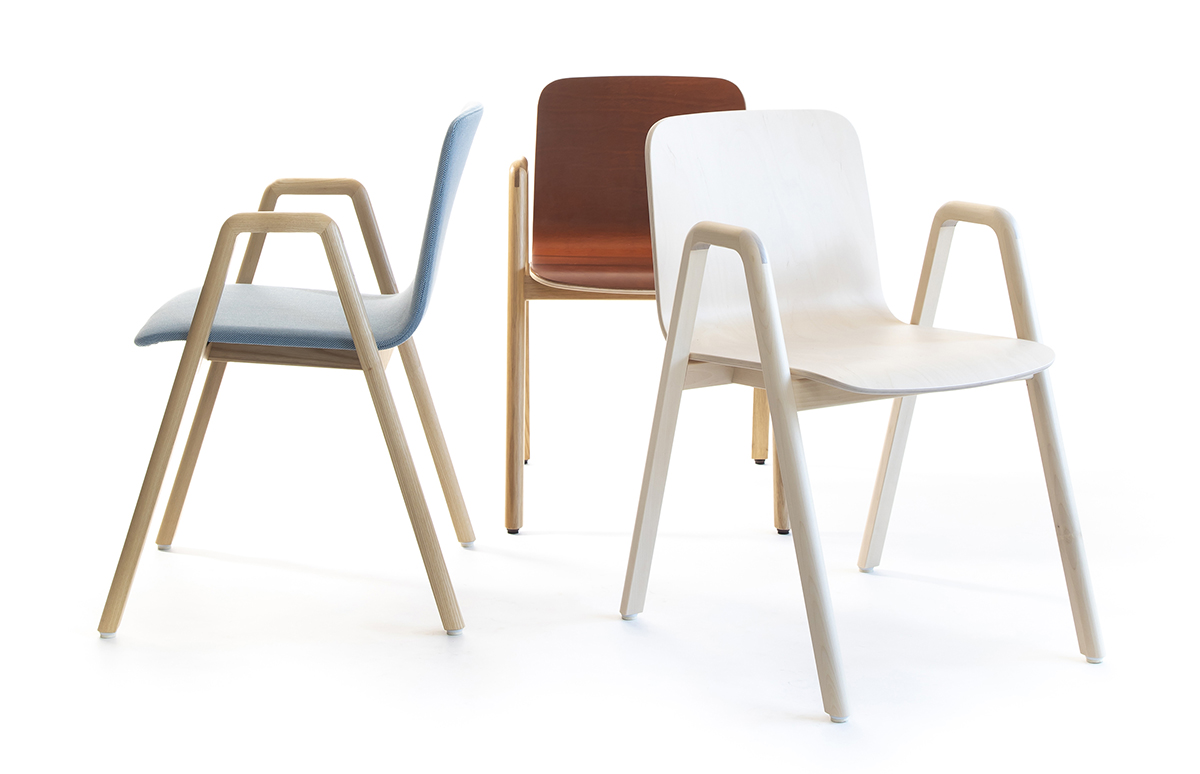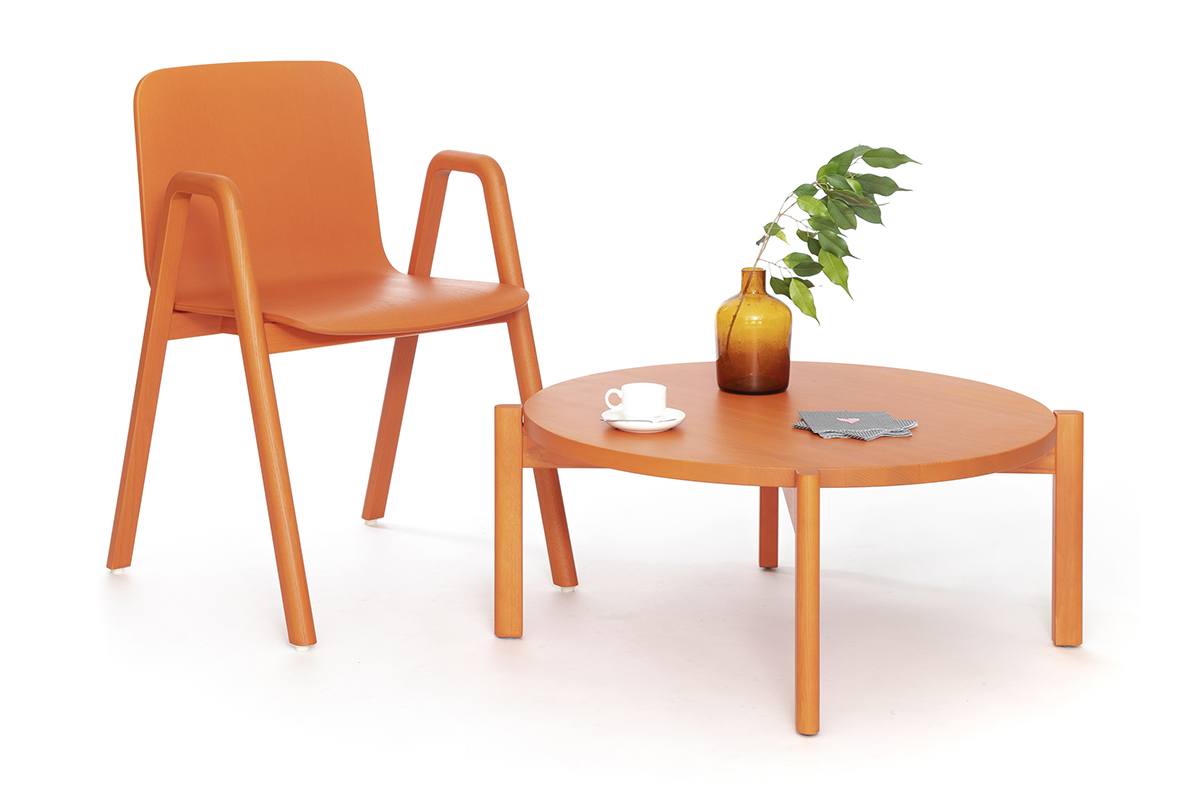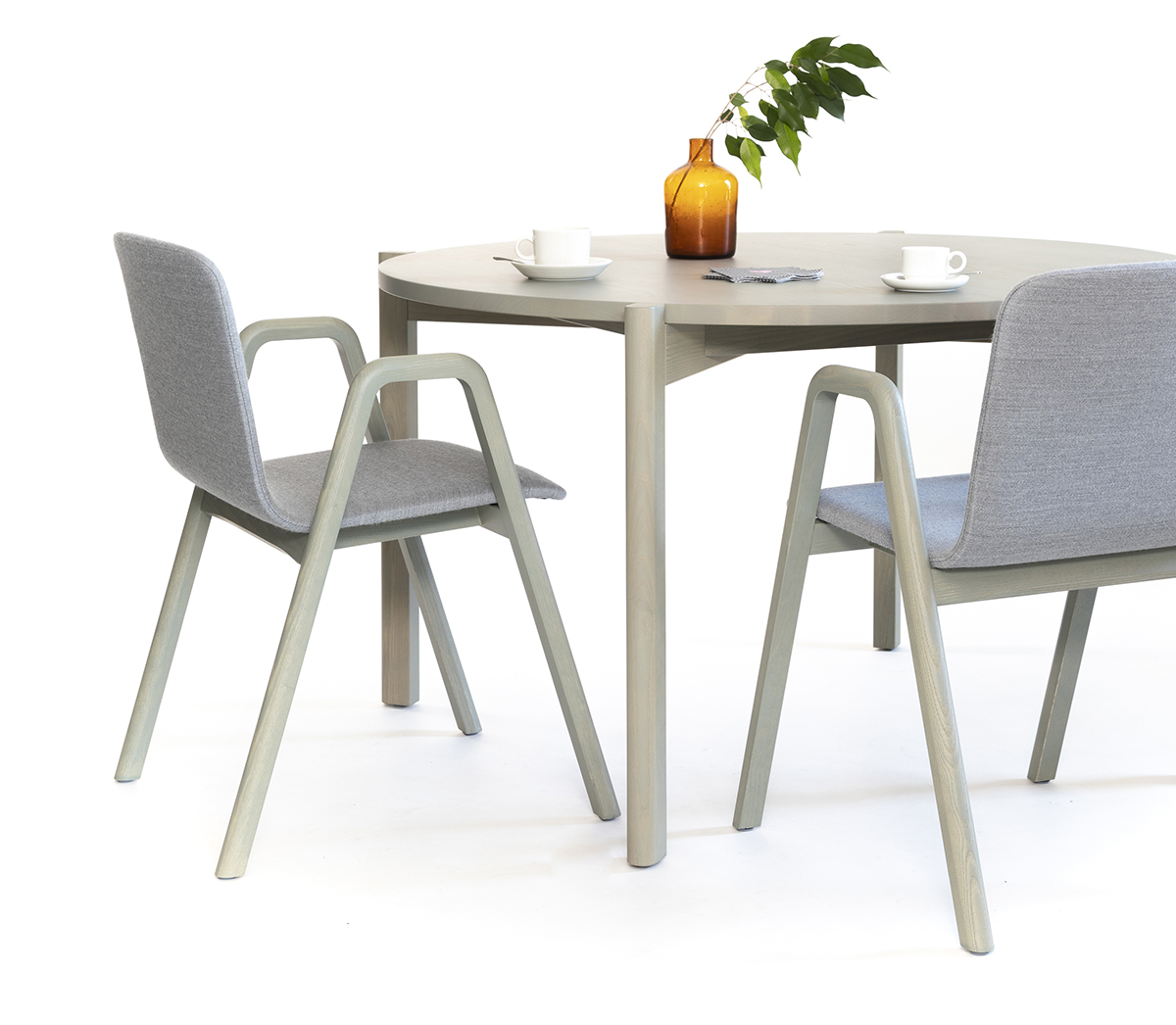 Naku Stack chair
H 780 SH 450 W 520 D 580
Fine craftsmanship and timeless design define the nature of Naku Stack chair. This wooden, stackable chair with armrests is manufactured of certified birch, ash or oak. You may choose it without upholstery, seat all over upholstered with fabric or seat surface upholstered with leather. Naku Stack chair is a perfect choice for cozy get-together spaces, meeting and dining rooms as well as restaurants.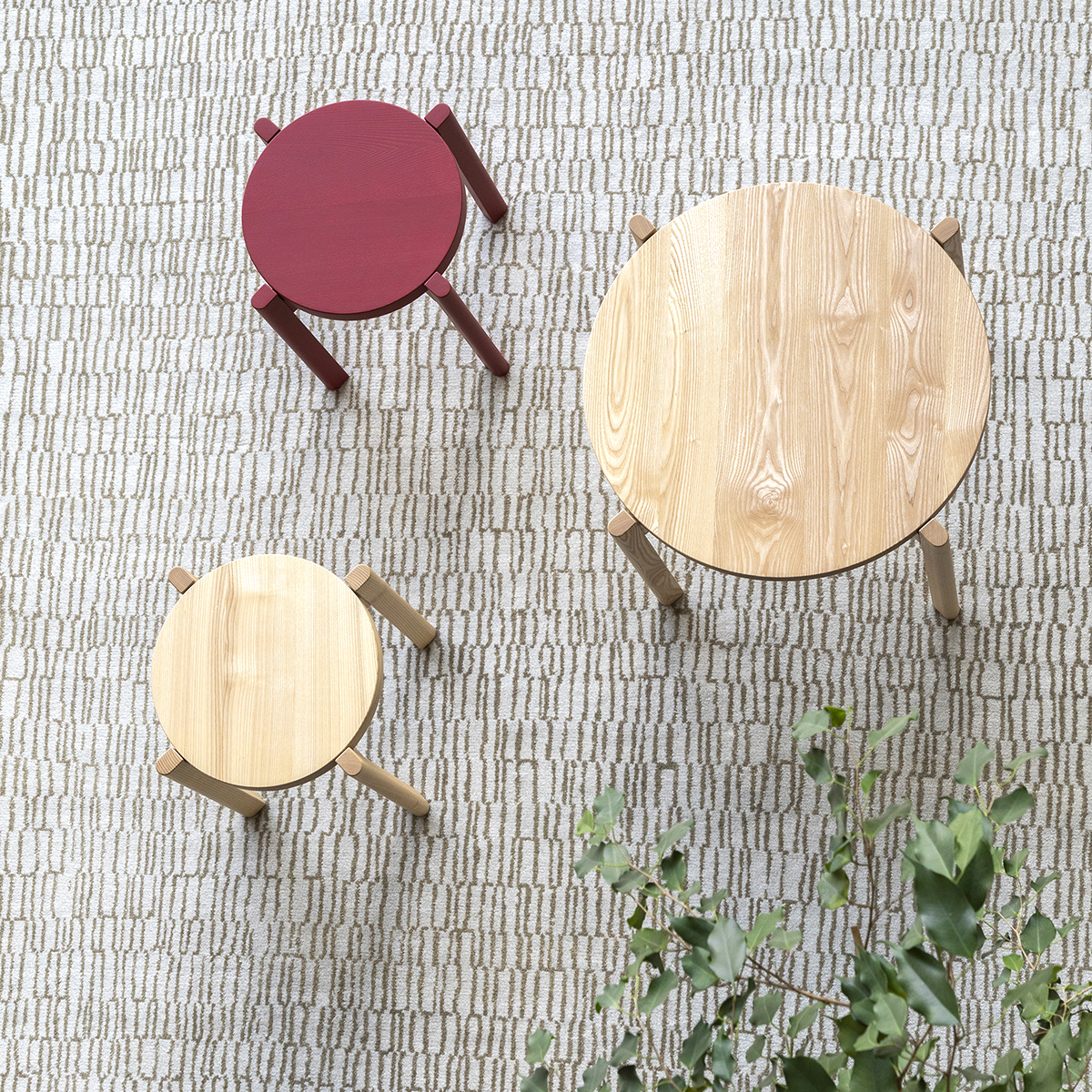 Naku Stool and Tables
Stool H 450 D 434
Table H 500 D 600, H 330 D 750, H 720 D 1200
Naku stool and tables are made of solid ash. They have a undressed, honest form highlighting fine craftmanship. The stool is stackable and can be used as a small coffee table as well. Perfect as an extra seating at home, office or bar. The tables are stackable as well, supporting multifunctionality of spaces.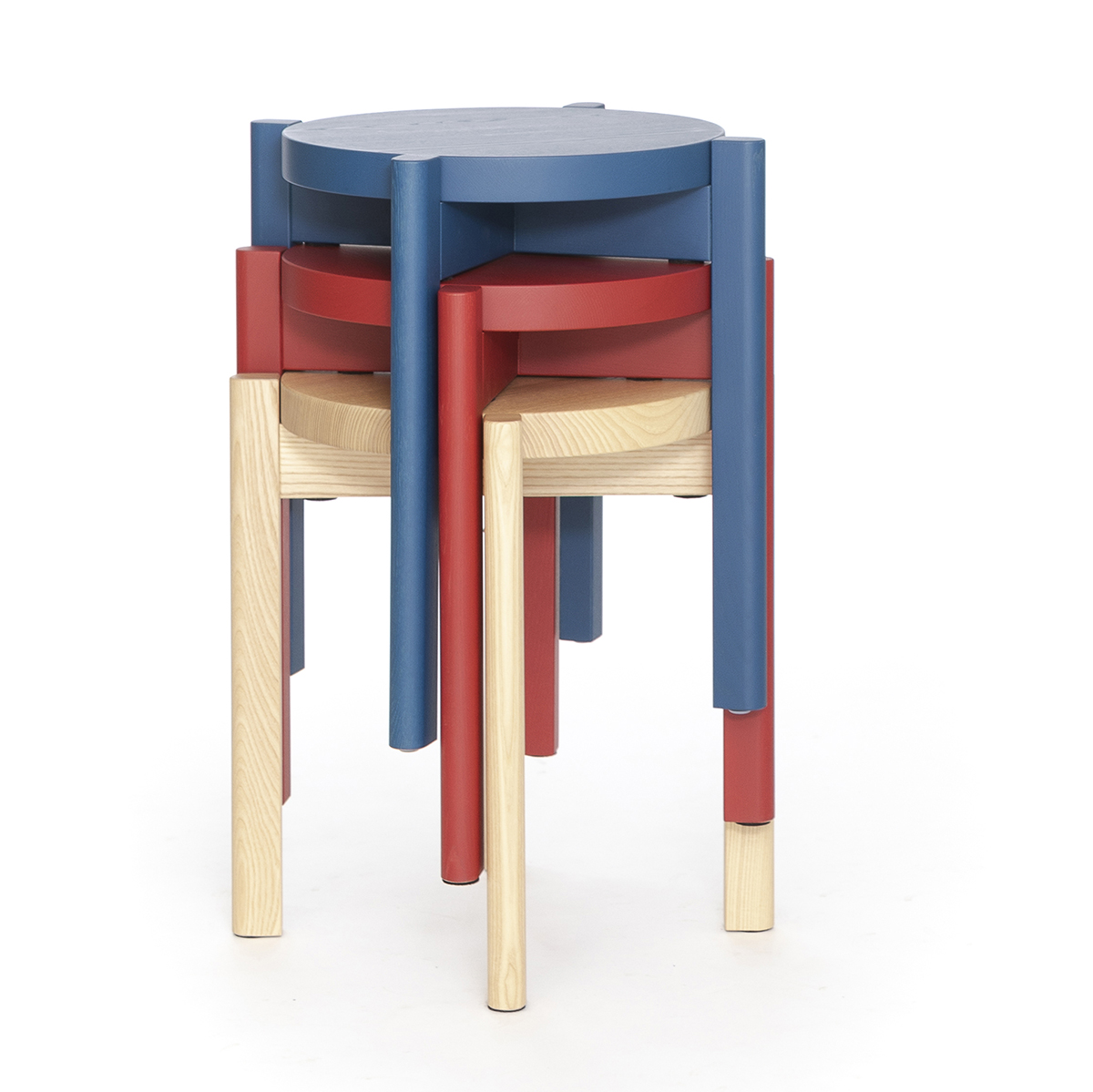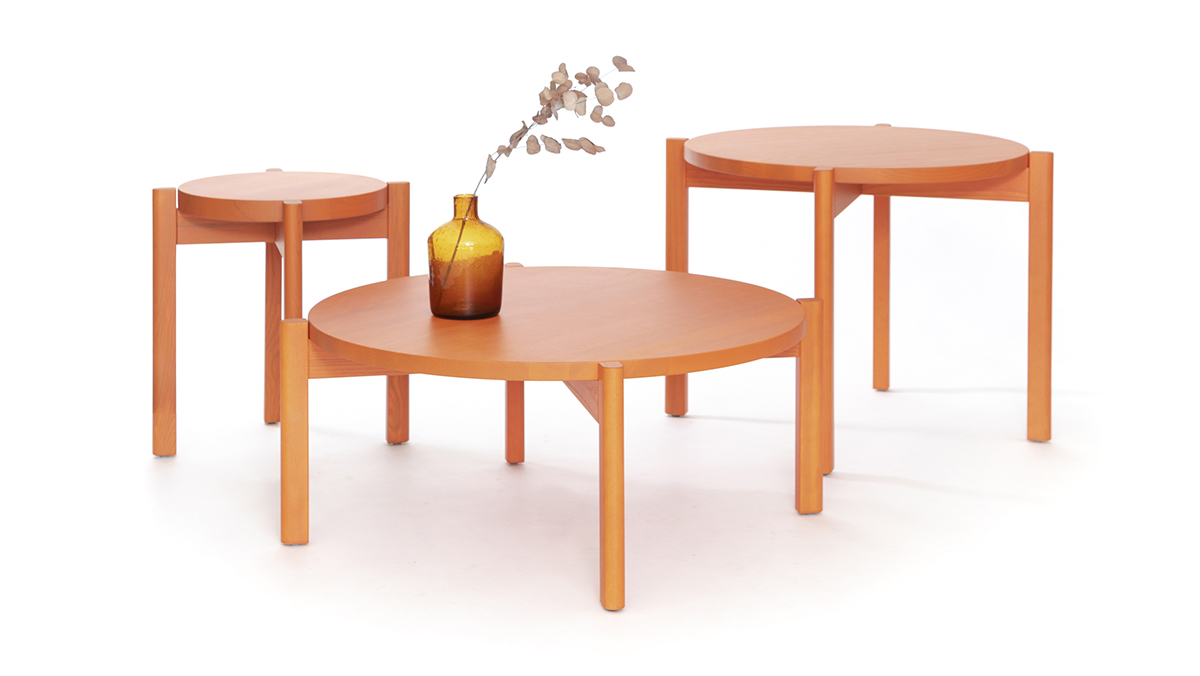 Naku Shelves
H 1258 W 2100 D 420
H 1900 W 2100 D 420
Innovative, self-supporting structure of Naku Shelves makes it surprisingly sturdy and enables assembly without tools. Naku Shelf is easy to assemble and re-assemble which makes relocation effortless and increases multifunctionality. Flat packing minimizes transport space resulting minimum carbon footprint and water-based varnish reduces efficiently emissions. Naku is made of certified solid birch, ash or oak giving a long life cycle for this product.