Myko is one of those quiet classics. Instantly recognisable sitting taut and resolute, it's a brilliant balance of form and function. Designed by Stefan Borselius, Fogia asked the designer to extend the range to include an armrest opening up Myko to more flexible office use. Myko as a range was always intended to be expanded so the new model fits with the range beautifully. The chair can be upholstered in textiles or leather and specified with static metal legs, alternatively metal legs with coasters for a more dynamic office environment.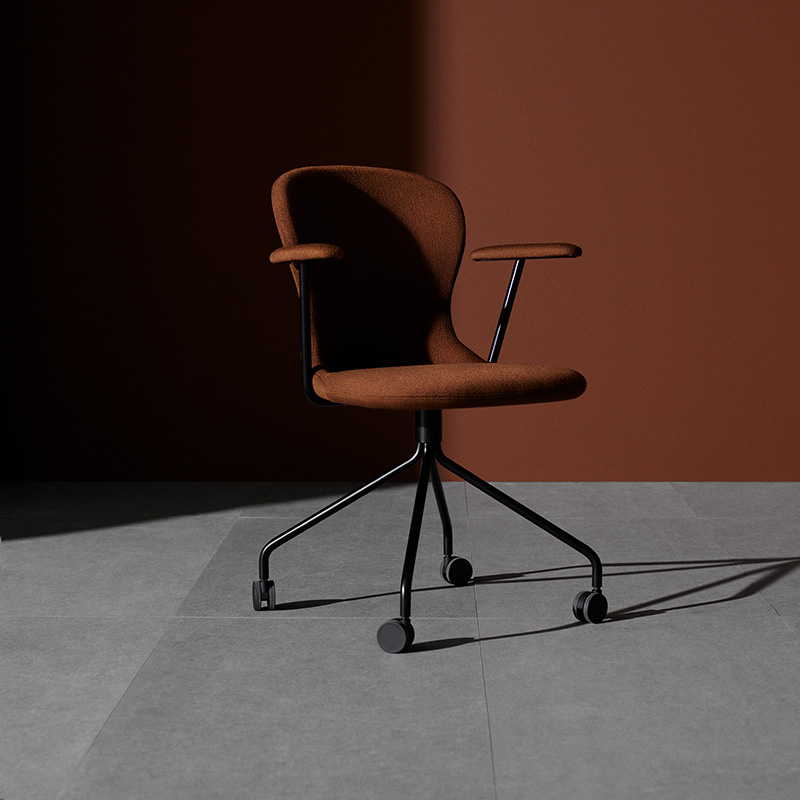 Molded seat, legs in metal.
Options: upholstered in leather, fabric or combination. Legs in metal with standard RAL.
Height: 84 cm
Width: 61 cm
Depth: 55 cm
Seat height: 45 cm
Seat depth: 42 cm