VERSATILE LAMP WINS FIRST PLACE IN MUUTO TALENT AWARD.

FOR THE SIXT TIME MUUTO HAS HOSTED THE ANNUAL DESIGN COMPETITION where talents from the Nordic design schools are encouraged to submit an entry where they express their own story while providing a perspective on a Muuto product. 2013 was yet another successful year for the competition with over 400 design entries submitted. The Muuto design board ended up selecting a third place in furniture, a second place in accessories and a first place in lightning.
THE 1ST PLACE went to Finnish designer Tuomas Auvinen, from Lahti University of Applied Sciences, for his 45° lamp. The shape of 45° allows it to hang from the ceiling, lie on the floor or be placed in the corner where the ceiling and the wall meet, which gives it a multi-functionality that is hard to compete with. 45° is capable of exploiting the spaces that are somewhat used less, and more than other interiors it almost becomes part of the room or building, which creates a certain magic.
TUOMAS AUVINEN ON THE DESIGN "I have always been fascinated by making spaces usable. One day when entering an empty apartment, I wondered why the corners and angles were not better exploited, and then I came up with the idea for 45°. Through its shape and versatility the lamp can be placed everywhere in the room and no matter how it is installed, it will cast the light in an angle of 45 degrees."
THE 2ND PLACE went to the two designers Anna van der Lei and Laura Timosaari from Aalto University, School of Arts, for their Cappuccino set, consisting of a cappuccino cup inspired by the Finnish wooden Kuksa mug and a milk foamer with an elegant large spout. Cappuccino has been awarded the second place as it nicely combines aesthetics and functionality in uncomplicated coffee making for every coffee lover.
THE 3RD PLACE went to the Norwegian designer Martin Ramstad Rygner from Oslo National Academy of The Arts, for his Please Hold coffee table. Please Hold has an incorporated graphic element and a strong personality that is marked by the two reversed table trestles. A simple yet clever idea.
MUUTO TALENT AWARD gives design students the freedom to express their personal design philosophy while giving a perspective on a Muuto product within furniture, lighting or accessories.
MUUTO FOUNDER PETER BONNÉN ON MUUTO TALENT AWARD "We believe that the road to success for New Nordic design lies in a strong belief in the designers of our time. Highlighting and including the designers is a large part of our DNA, why we appreciate the relationship we get to the upcoming design talents through Muuto Talent Award."
TUOMAS AUVINEN ON MUUTO TALENT AWARD "Winning Muuto Talent Award is an incredible feeling. The competition is the most visible at my school and there is a lot of prestige in winning. Getting a name for yourself is the most important thing in this business and receiving this kind of recognition as a student is very helpful and motivating."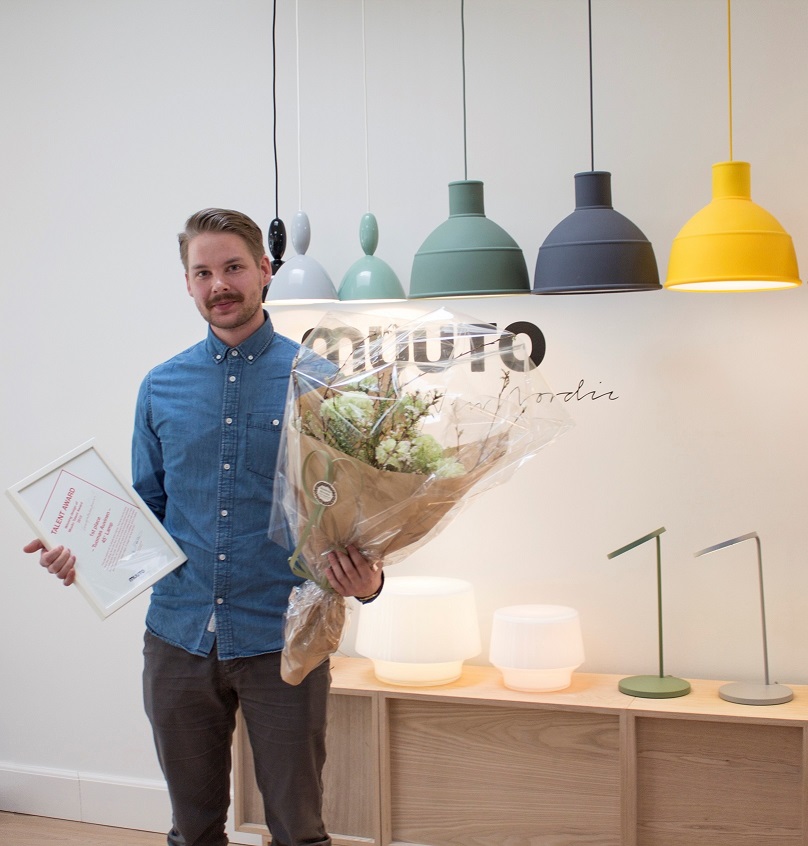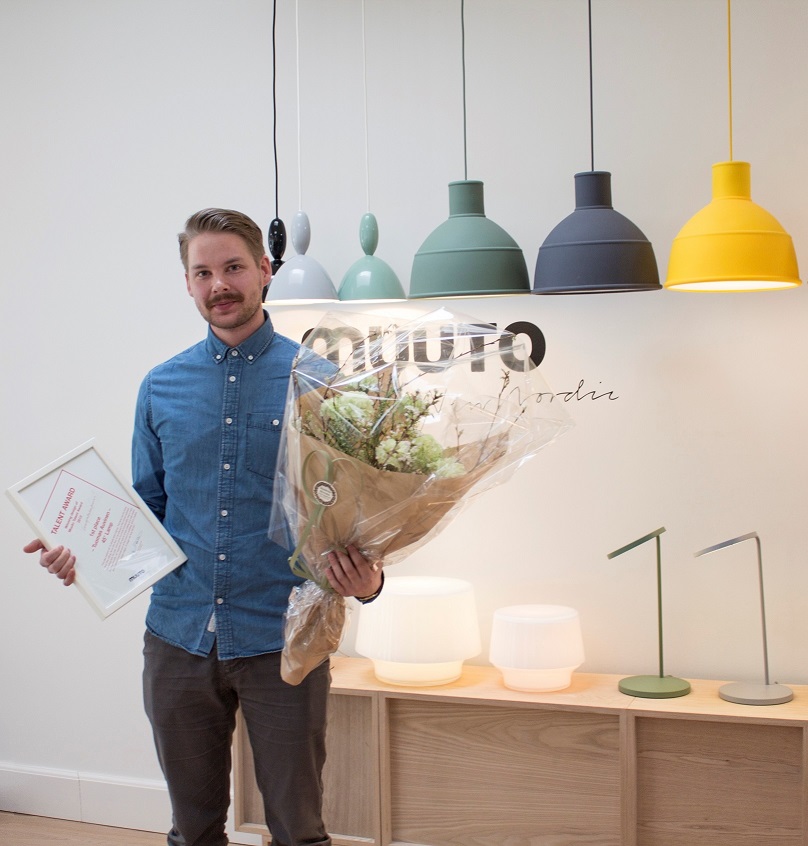 MUUTO IS FIRMLY ROOTED IN NORDIC DESIGN and we strive to expand the strong Scandinavian design tradition with new and original products to be enjoyed everywhere. Our name Muuto, is derived from the Finnish word muutos, meaning new perspective, as we always seek to put a new perspective on Nordic design objects.
TUOMAS AUVINEN ON NEW NORDIC DESIGN "To me New Nordic design is all about simplicity and functionality, and the creation of objects that are both aesthetic and usable. That is why I love the Visu chair by Mika Tolvanen, and see it as a clear example of New Nordic design, as it is both comfortable, beautiful, simple and functional."