Introducing a cool, clean aesthetic to living and working spaces with the new MS series of lamps by contemporary Danish architect and designer, Mette Schelde.
The Danish architect and designer Mette Schelde is behind the latest series of lamps from Fritz Hansen, infusing her signature functionality and style into three harmonious lighting designs. The MS Series is synonymous with clean lines and clear function. Crafted in steel, the floor, desk and table designs each have their own identity while being discernible as a series.
The MS Series is function packaged in a minimalist design language that harmoniously balances stringency with soft curves. Functionally and visually, the series builds upon Fritz Hansen's extraordinary design tradition while at the same time reflects the now." says Mette Schelde.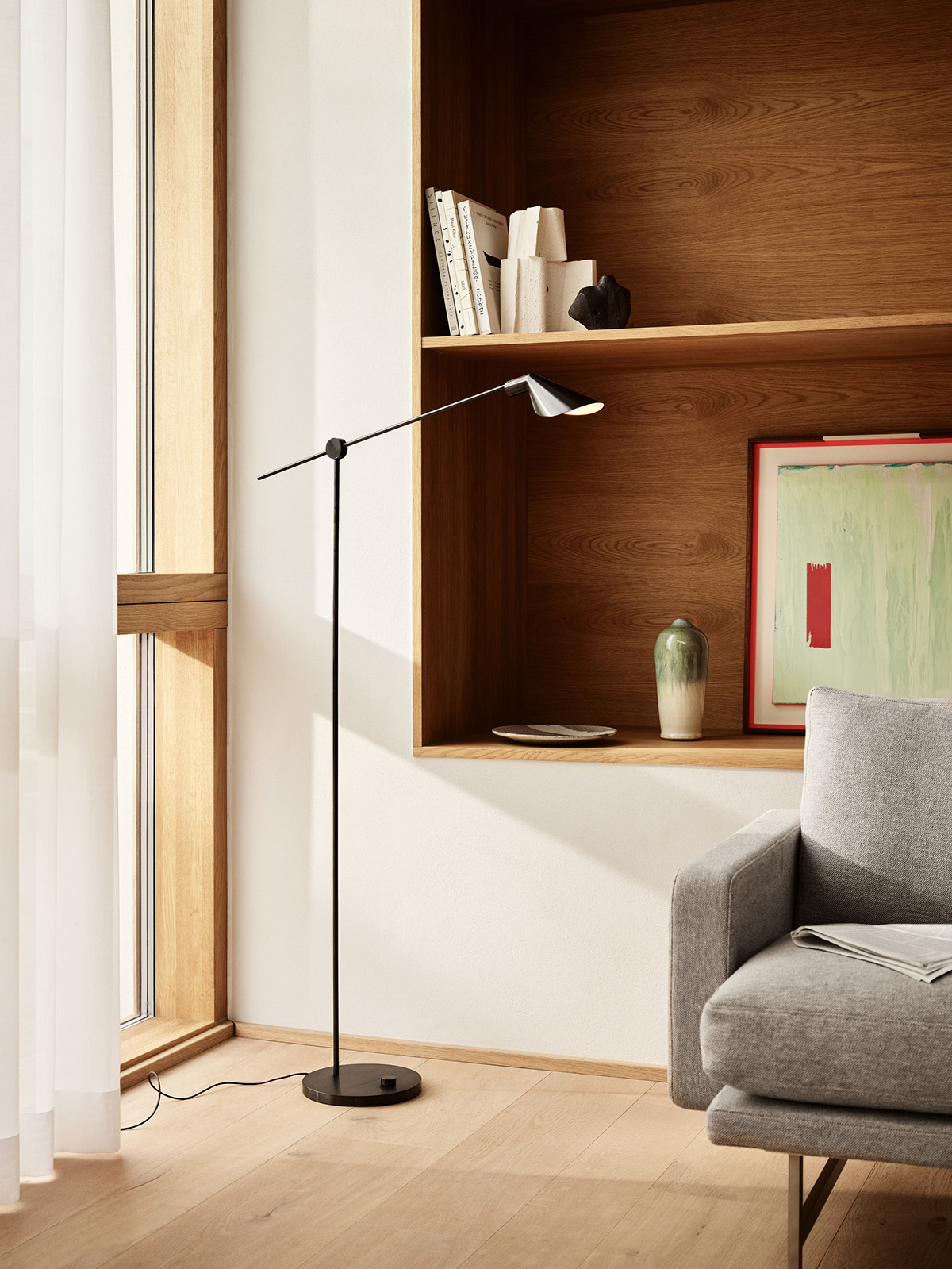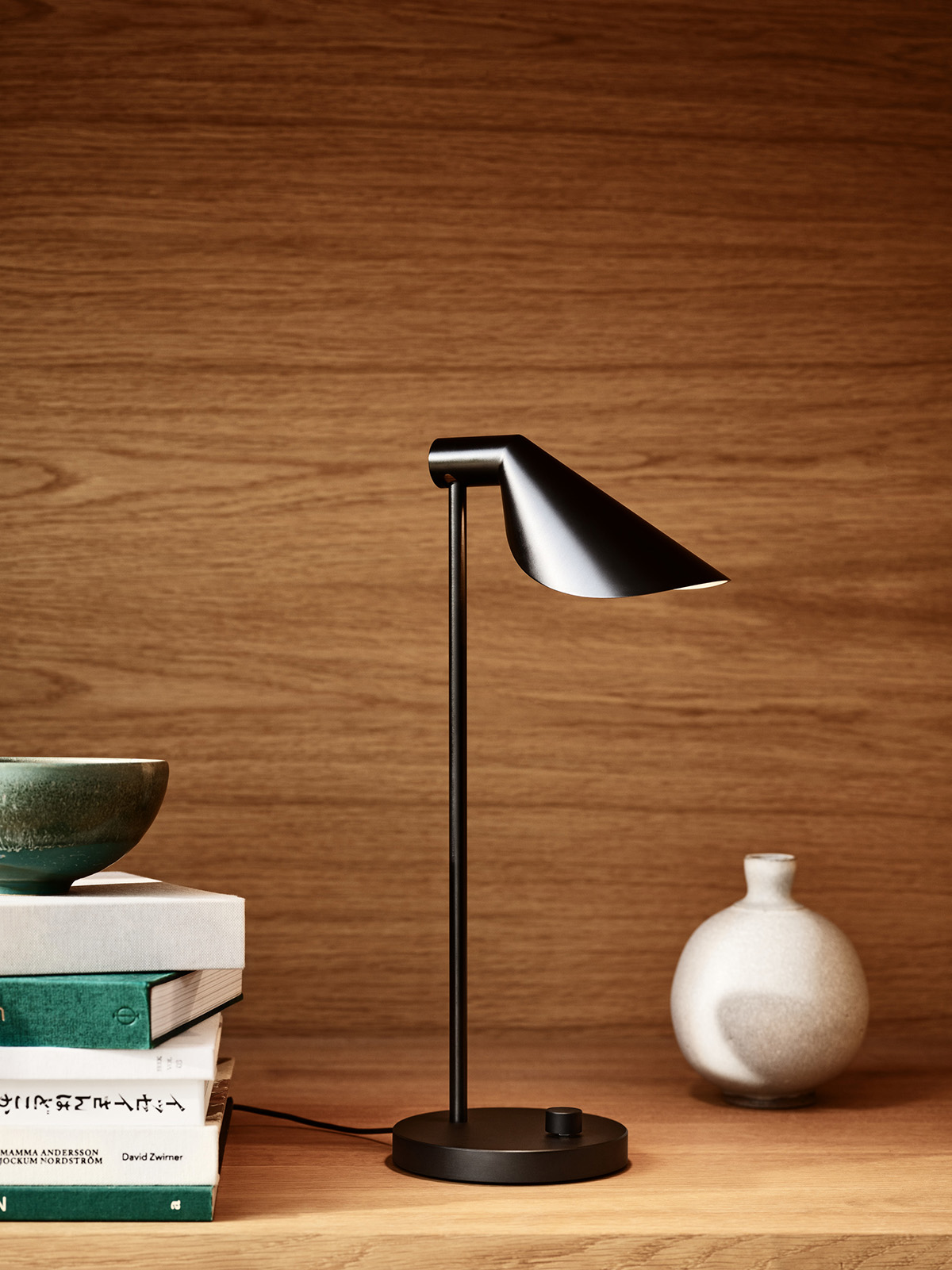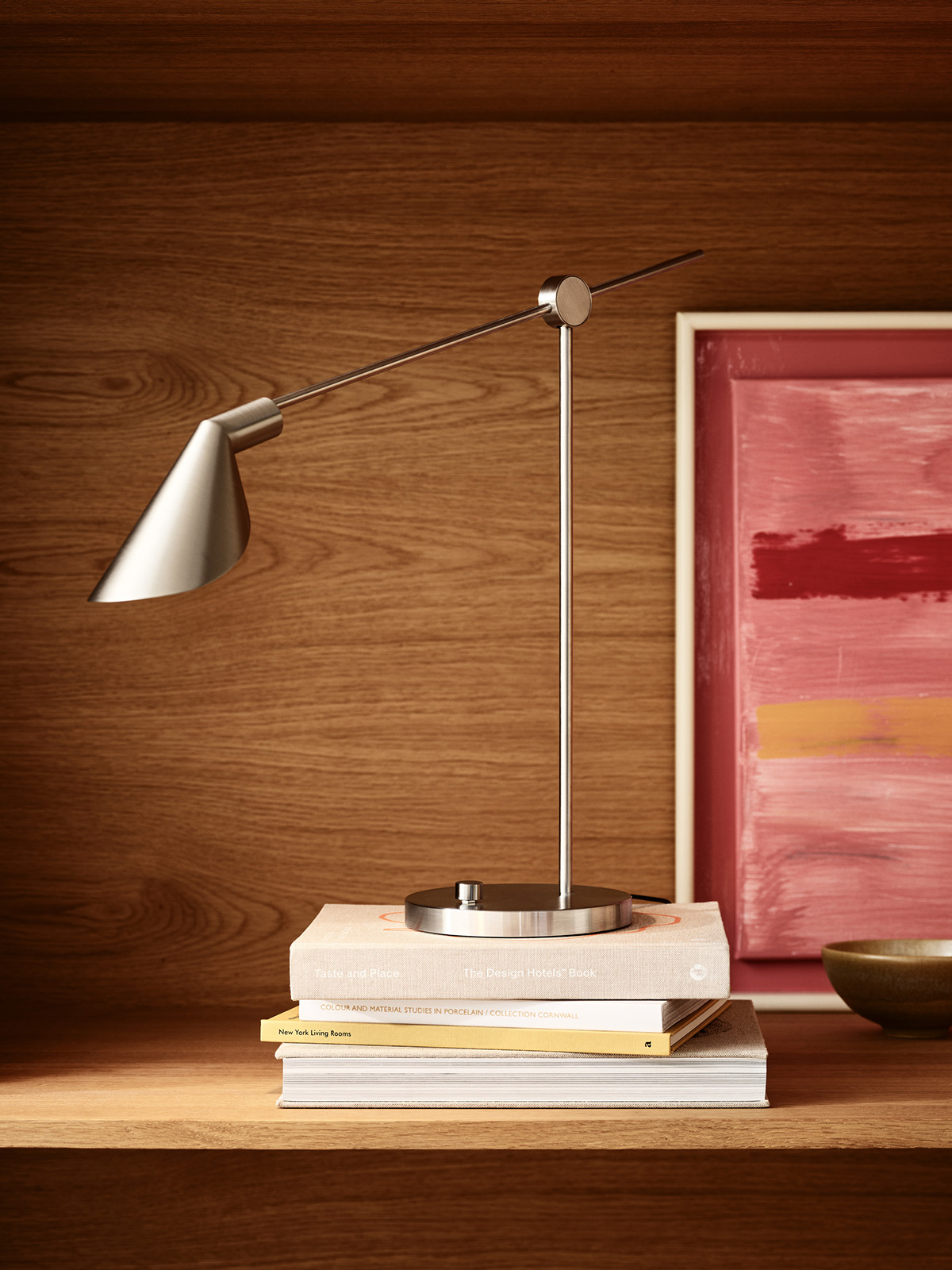 Modern and minimal reinventions of classic lamp designs, the series centres around the circle, a favoured shape of Schelde and visible on the base, dial, joints and shade of each, and the movement of light waves. The MS011 floor lamp, MS021 desk lamp and MS022 table lamp each feature a dimmable function via the integrated on-off dial. Adaptable in height and direction, the floor and desk iterations direct the light where needed, while the MS022 table lamp is designed with the same rotational curvilinear shade for angled light, albeit set on a static arm. All three designs feature replaceable LED light technology, ensuring the purposeful pieces last for generations.
"The starting point was the need for a desk lamp in my studio. I wanted a lamp head which, in all its simplicity, would emit optimal, glare-free task light on my desk while being minimal in size. The design is simple and functional and juxtaposes the stringency of the arm with the softness of the shade. That represents harmony to me, which is part of the series' DNA." Schelde adds.
Anchored in the Danish design tradition and made with premium materials a nod to past pieces by Poul Kjærholm and Arne Jacobsen, the elegant steel lamps fit effortlessly into the Fritz Hansen collection. Offered in two different finishes that enhance their precision craft and stringent forms, brushed stainless steel is tactile and subtly textured, while black PVD lends modern sleekness to the clean lines of the series.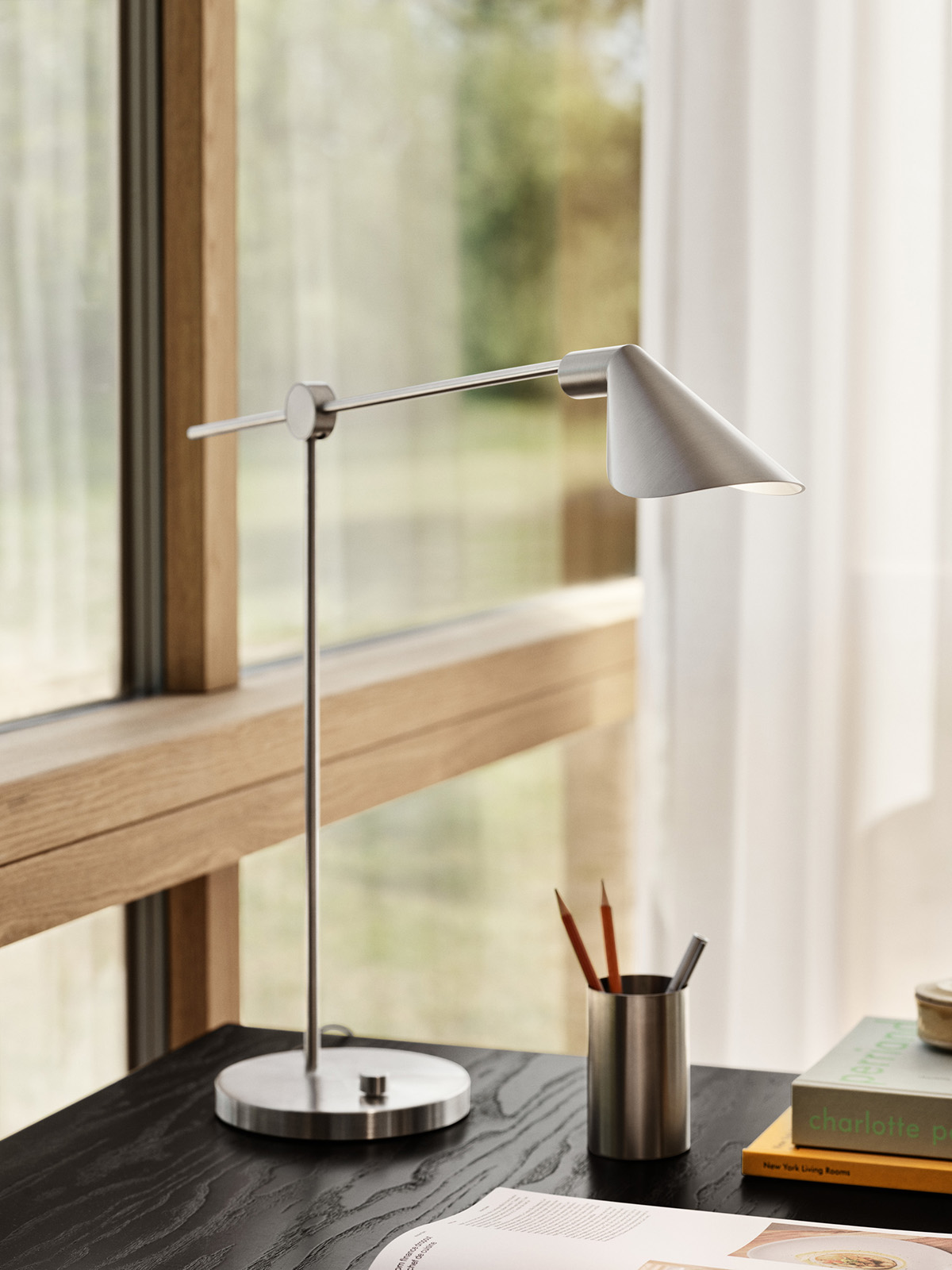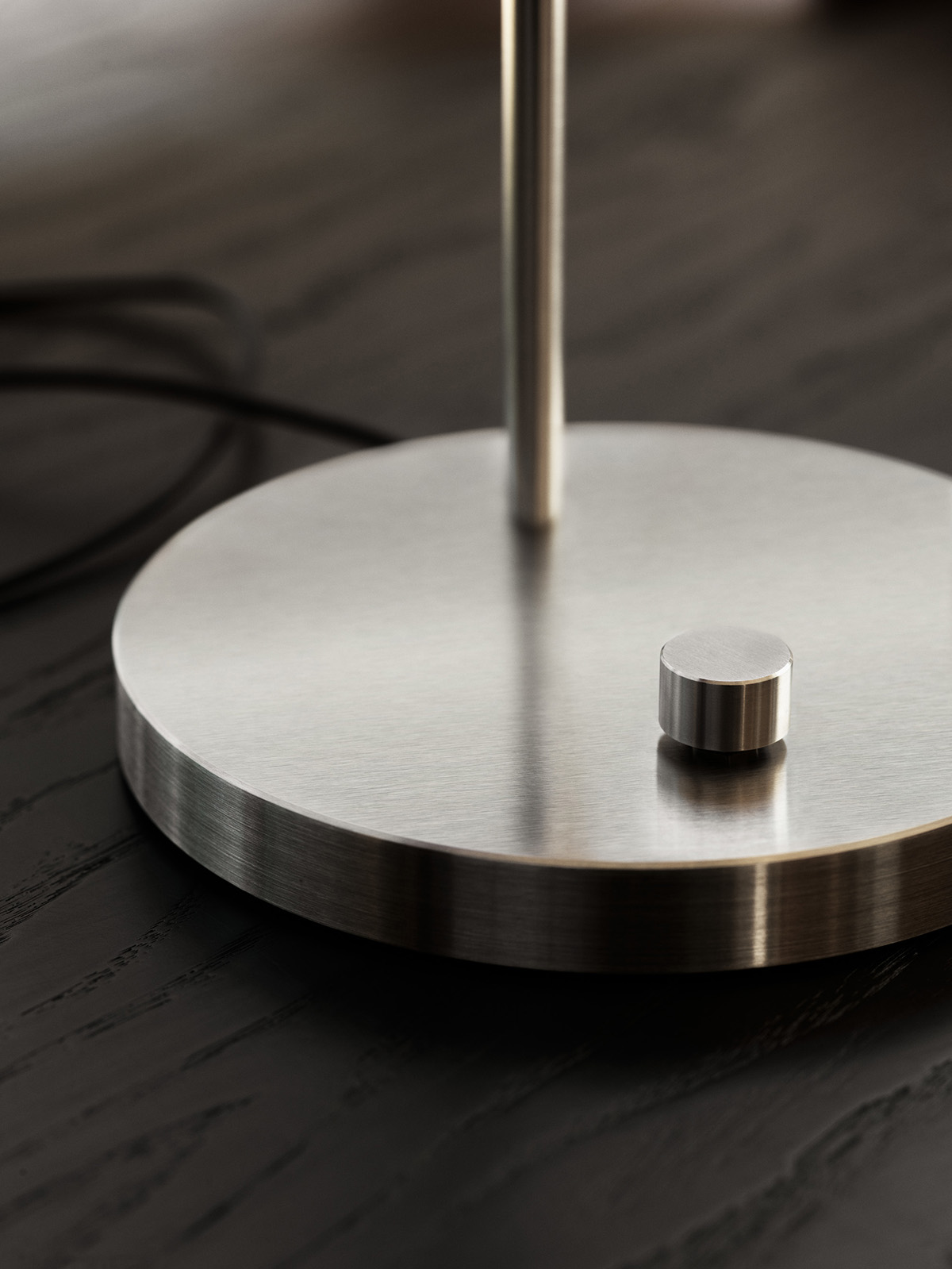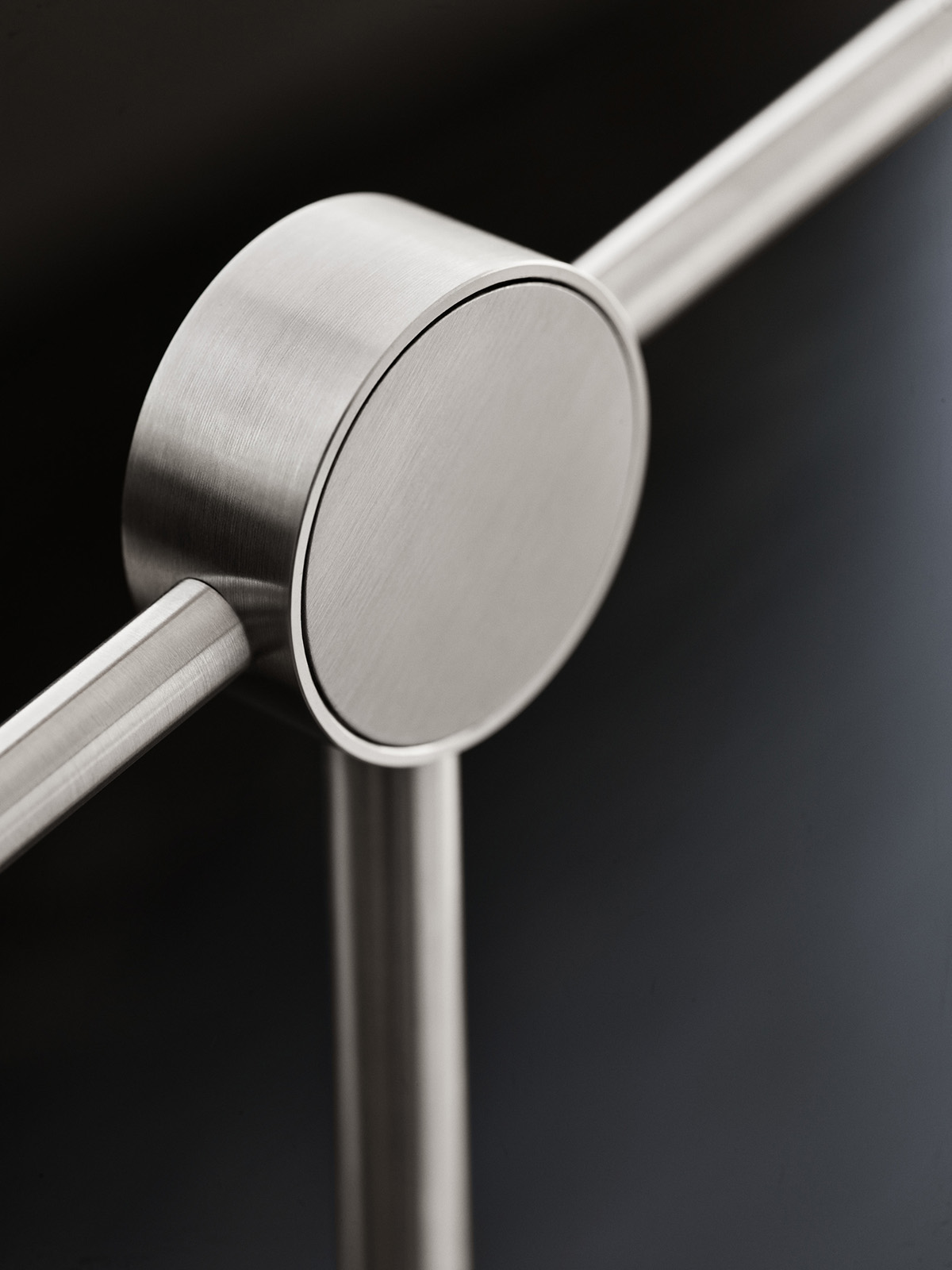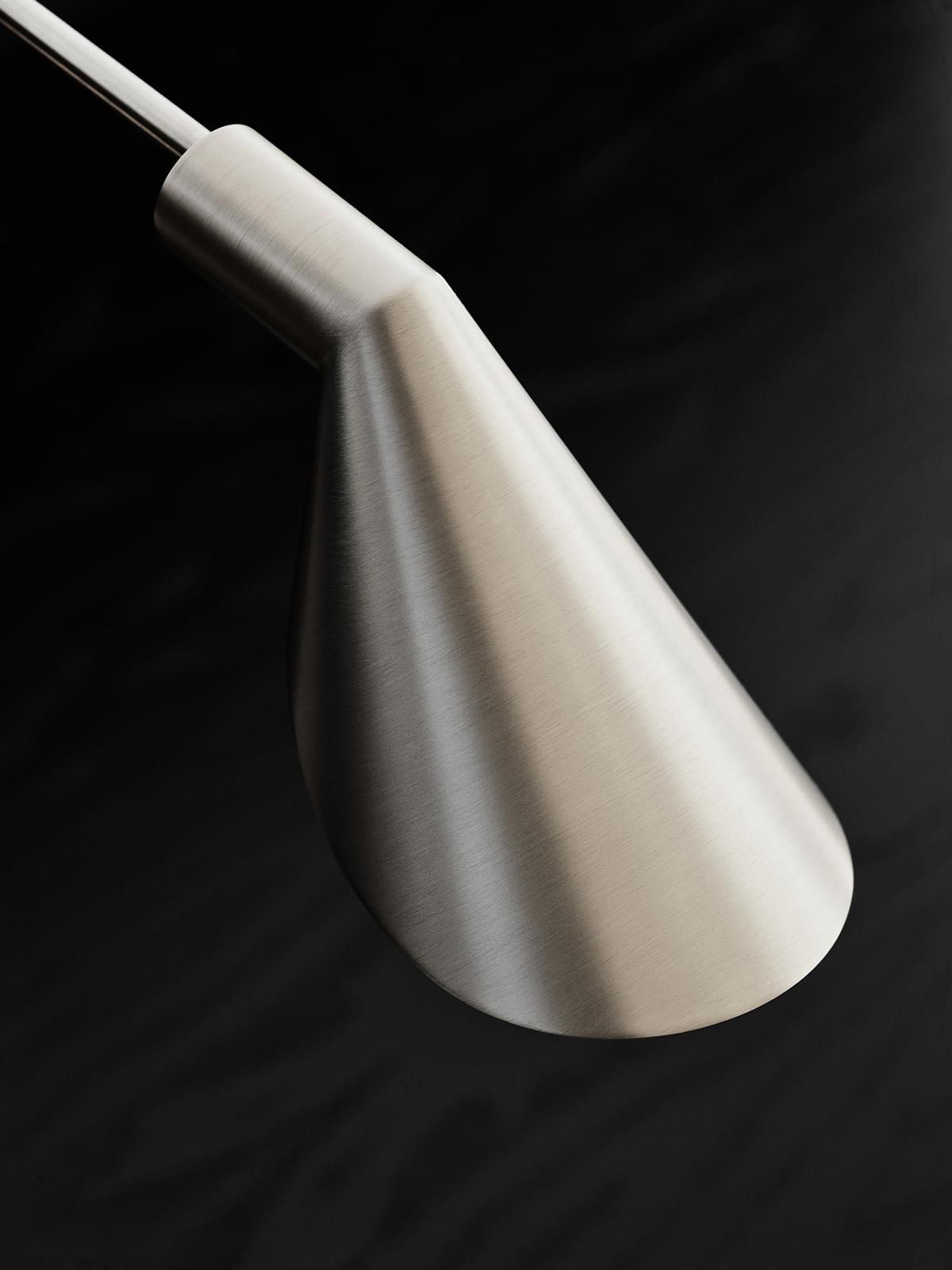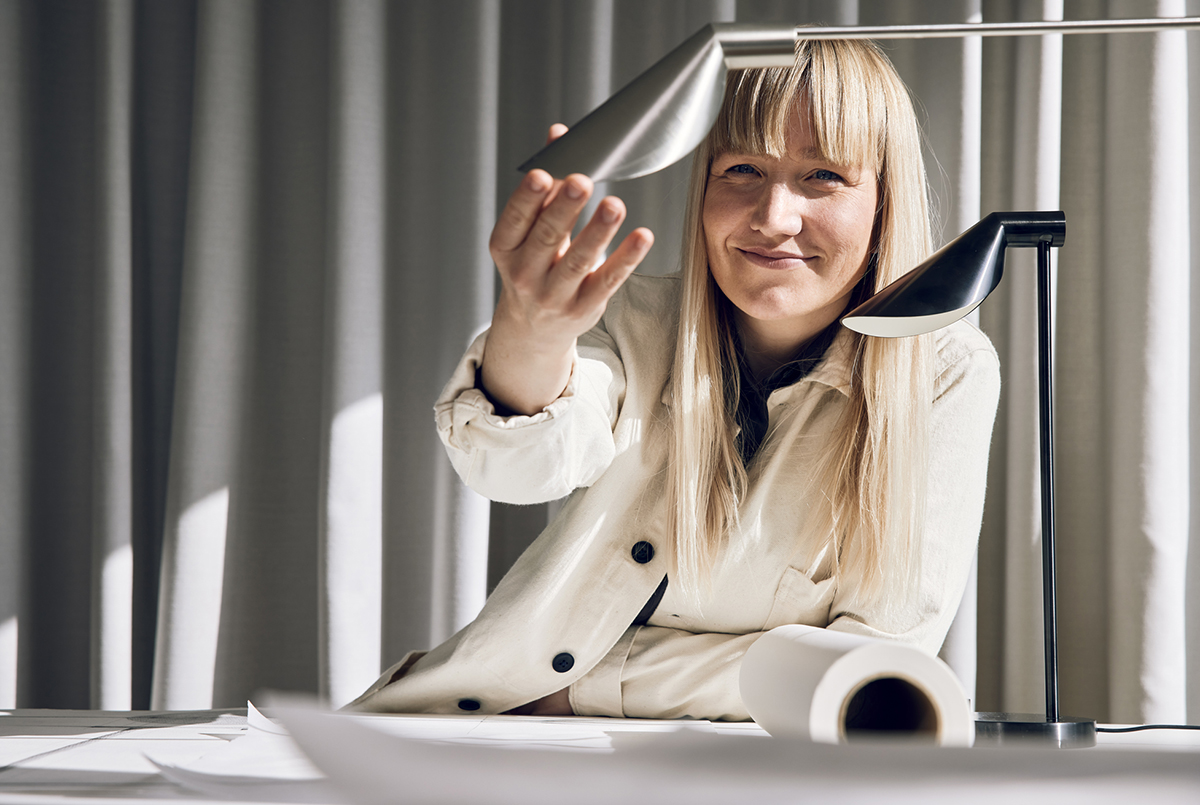 METTE SCHELDE, b. 1985.
Rethinking the conventional and elevating the everyday, Danish architect and designer Mette Schelde creates utilitarian works that are as sensorial as they are functional. Simple and sculptural in their expression, her designs take shape in an intuitive process that always places people at the fore.
A graduate of Aarhus School of Architecture, in 2012 Schelde established her eponymous design studio from where she creates furniture, lighting and architecture using traditional materials such as wood, glass and metal. Juxtaposing tried-and-true techniques with ultramodern methods, she melds tradition with renewal, guided by the interaction between subject and object.
Mette Schelde Studio has been nominated for and awarded multiple prestigious awards at home and abroad. Mette Schelde's first design for Fritz Hansen is Stub, a minimalist side table in wood and glass.