Montana Free – Teklan Edition
Montana launches a new collaboration with colourist and photographer Tekla Evelina Severin who has curated two new colours for the Montana Free shelving system. The new colours in the limited Teklan edition are Iris and Masala. The two options – a mix of Iris shelves and Masala pillars and an option in Masala monochrome – explore Tekla's daring combinations of cheerful colours in a pure expression of joy:

"Since colours are always relative and never absolute, I find it endless exciting to search and find new colour dialogues, new combinations." – Tekla Evelina Severin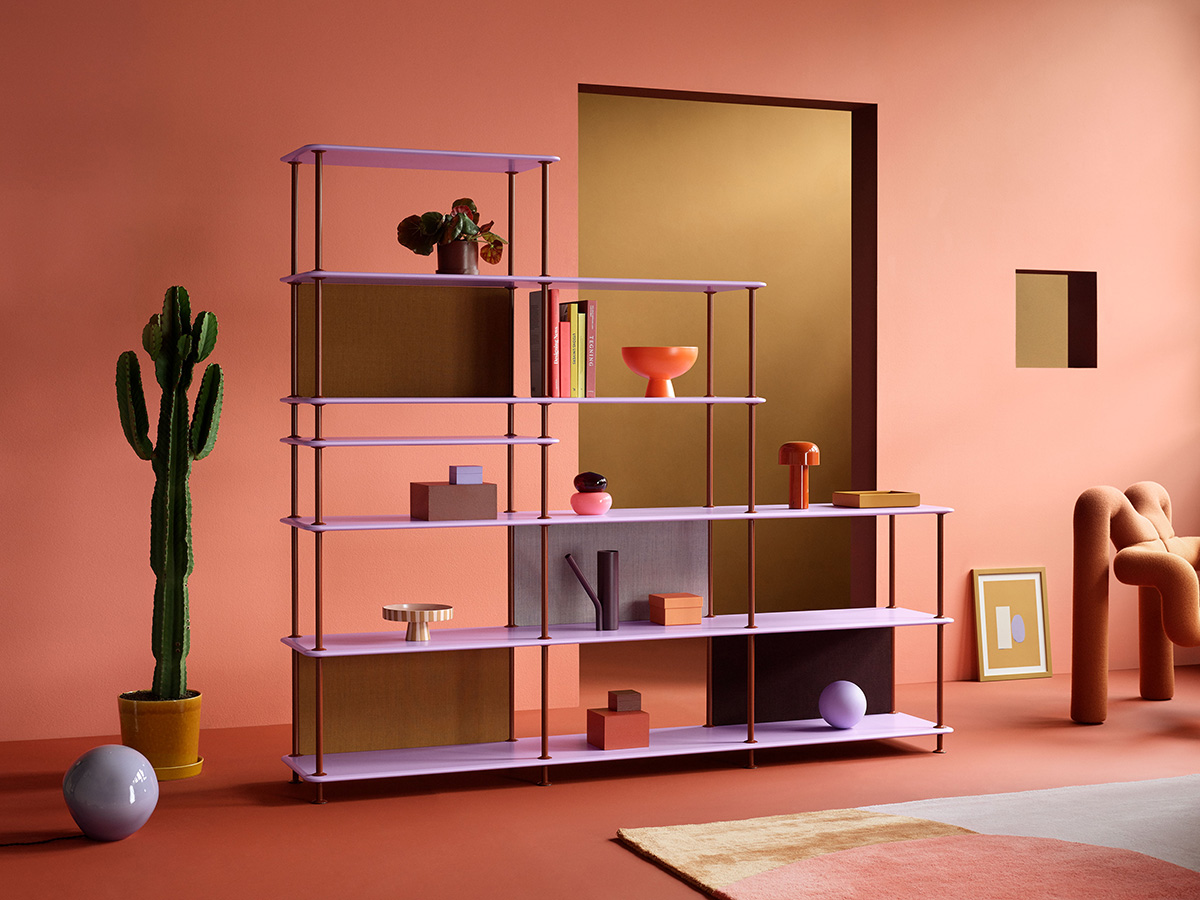 Built on the freedom to change
Montana Free is crafted to last – yet designed for change. Move it around, expand it and add textile panels in eight different colours to create personalised screens between rooms, and alter the transparency of the shelving as desired. Display your dearest memories and share them with someone. Montana Free is not just a piece of furniture; it's a big, open canvas.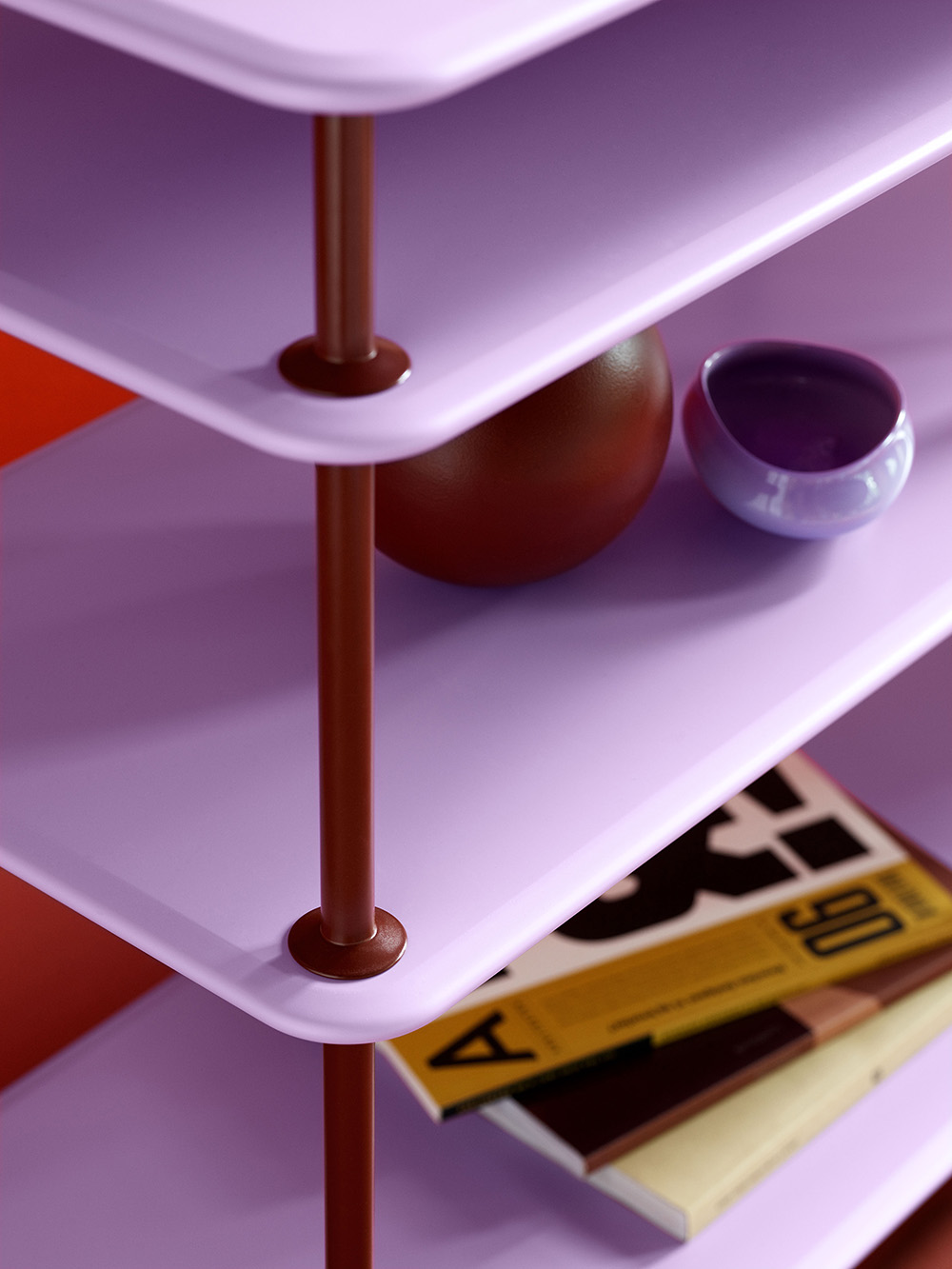 Playful compositions
Montana Free consists of 12 compositions that you can choose with an optional interposed shelf. The compositions range in size and function from the smallest design: a two-shelf bench that can fit under a window – to the largest solution: a six-shelf unit perfect as both an airy and decorative room divider or a spacious shelving unit placed against a wall. The limited Teklan Edition is available only until September 2021.

Design by Jakob Wagner