The launch of Monolite: a brand-new table series by Boris Berlin. For the design of the sculptural tables, Boris Berlin took inspiration from monoliths. Large, slab-like sculptures carved from a single rock. Similarly pure in form, the Monolite has a self-bearing tabletop – no supporting frame necessary. Matte coating in a single color reinforces the monolithic character. Choose an oval, round, rectangle, or triangle top in different colors. With such variety, there is a Monolite for every conference space, office, and dining room.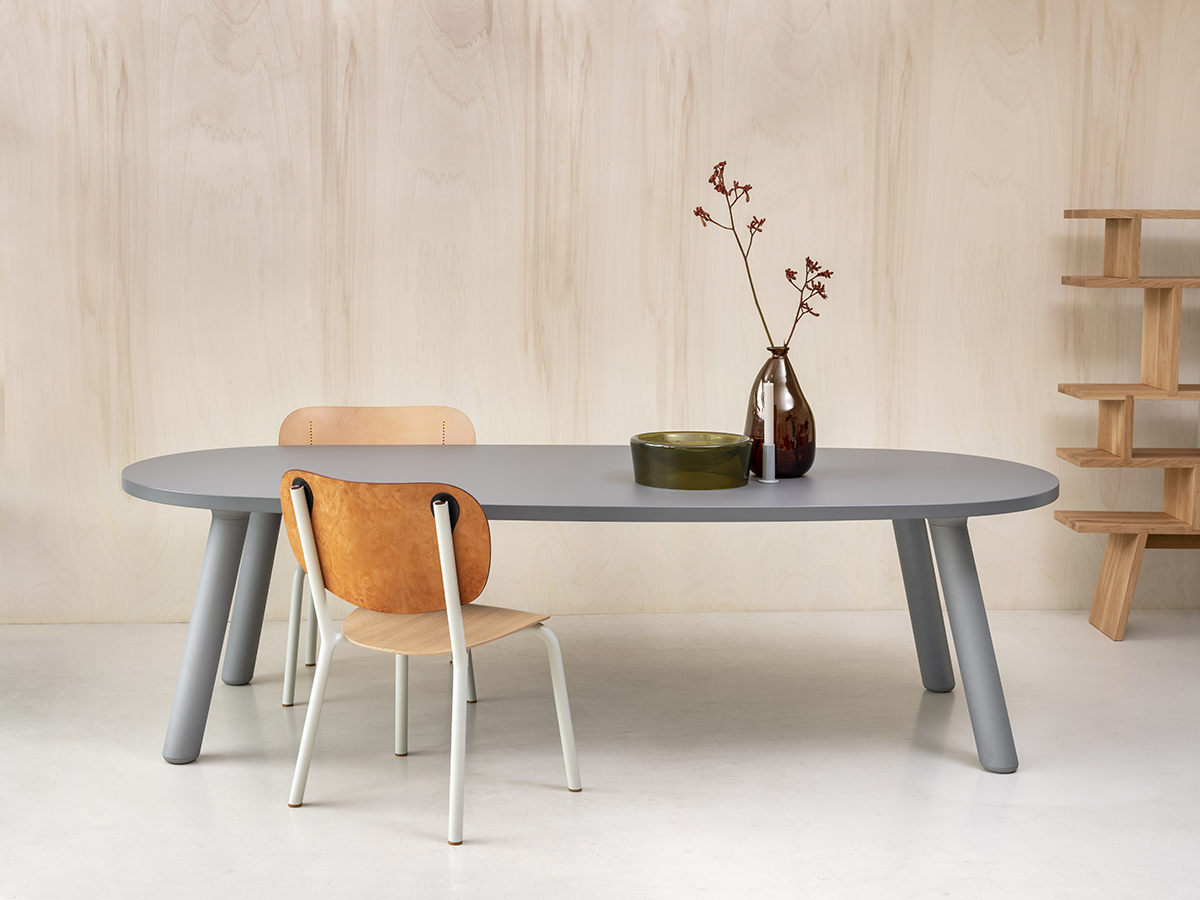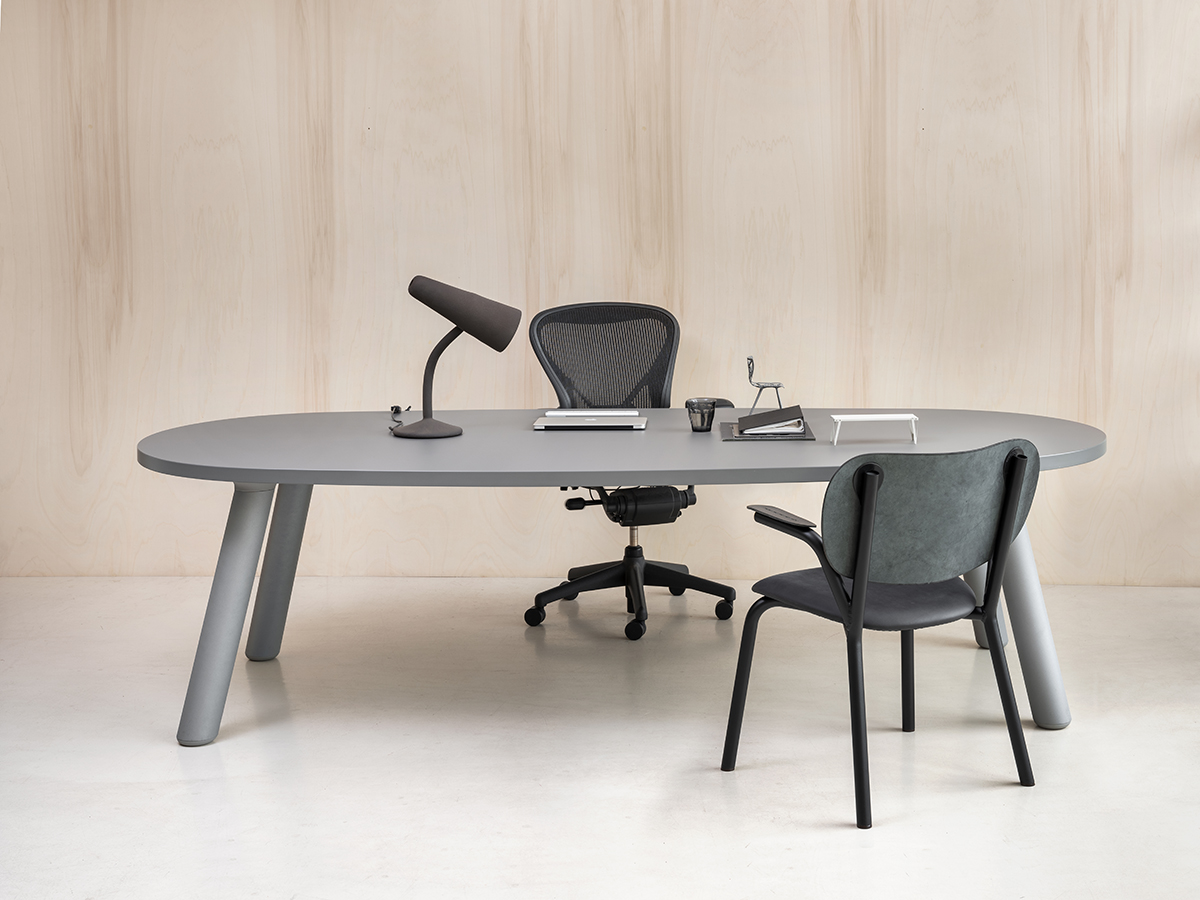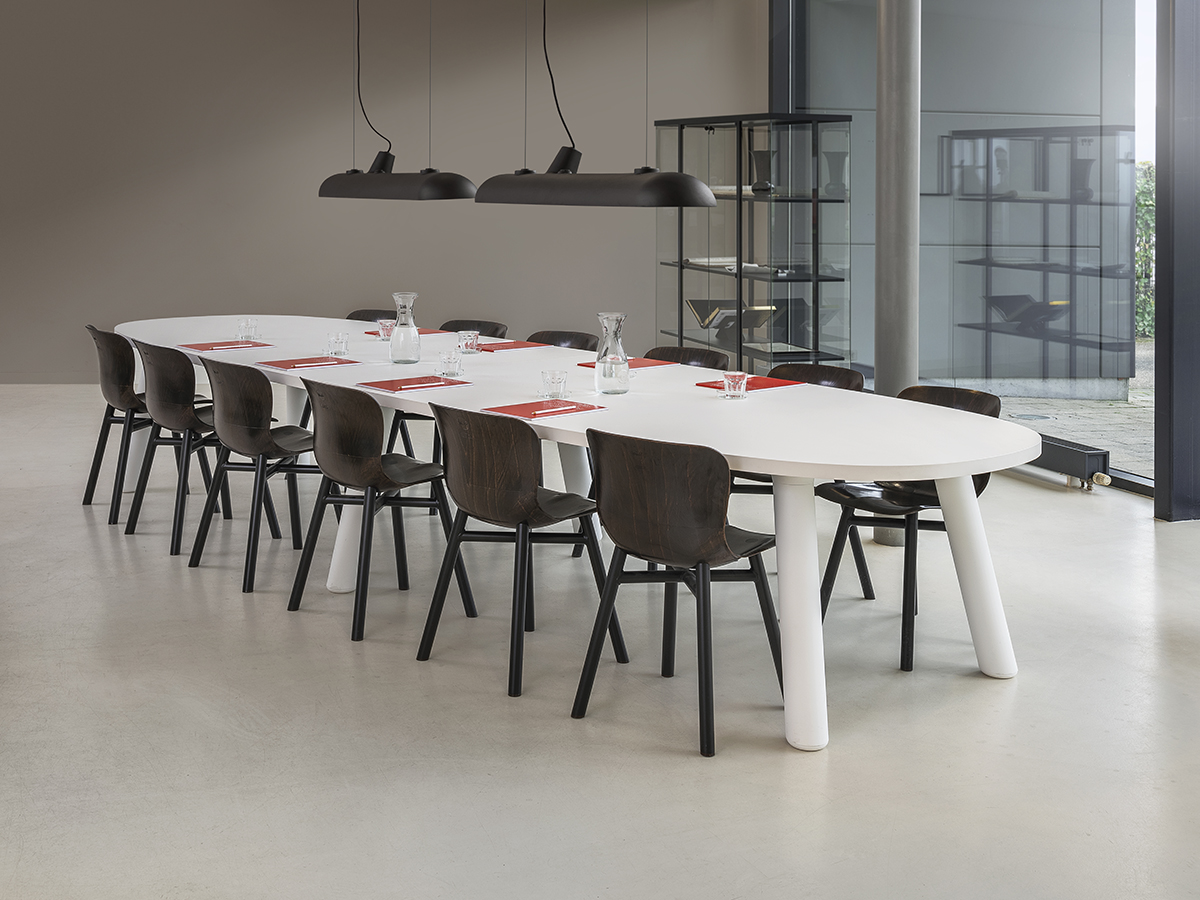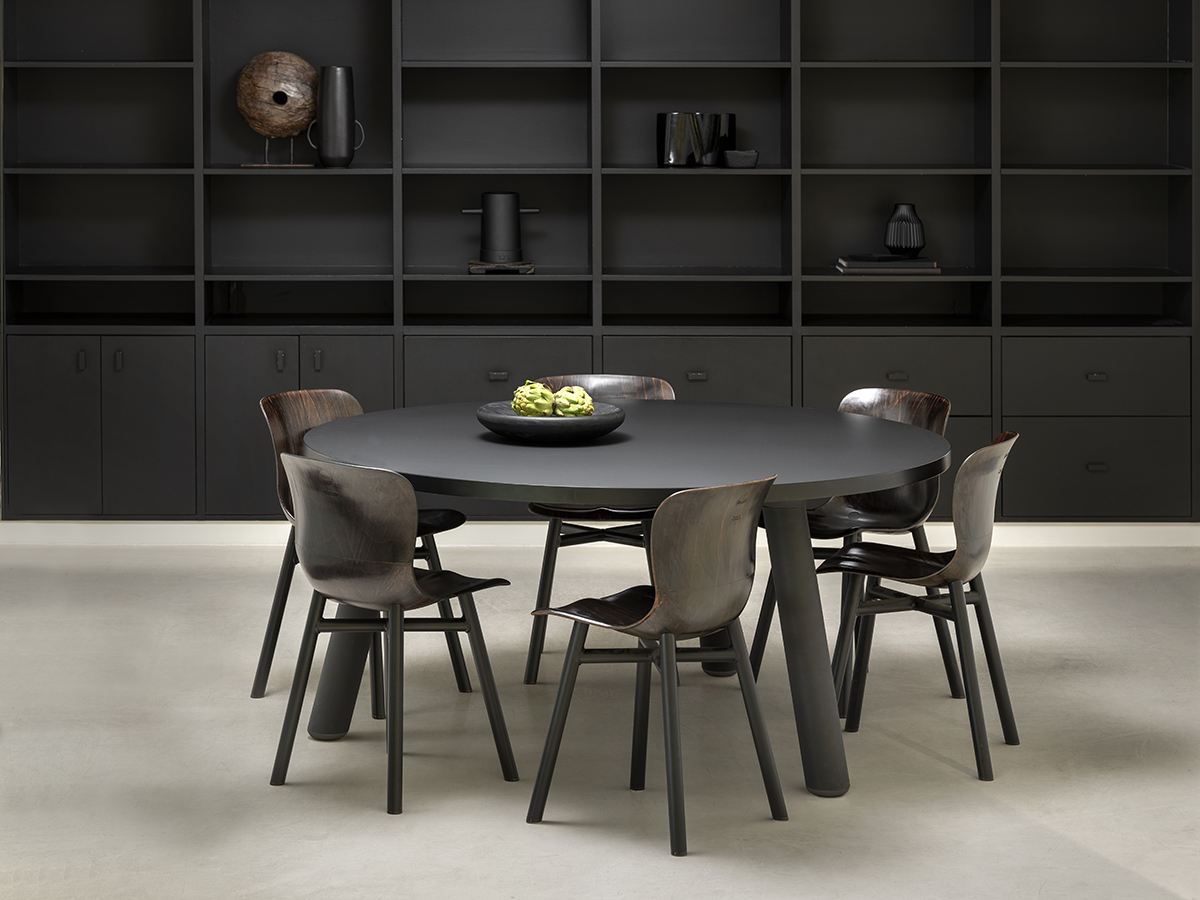 MONOLITE: MONOLITH + LIGHT
As referenced in the second part of its name, the Monolite is remarkably lightweight. However, like the monoliths, it is also exceptionally strong and sturdy. The self-bearing top supports heavy weight, even at its center. And the feet are firmly planted on the floor, aided by a hidden adjustable foot on each leg.
Choose an oval, round, rectangle, or triangle top, and then opt from our color palette of black, white and dark grey. There are also many possible lengths and two available heights (74 cm and 110 cm).
Boris Berlin is one of the most successful designers working in Copenhagen and co-founder of Boris Berlin Design, Komplot Design, and Iskos-Berlin Design. He works for clients all over the world, from Denmark to Sweden, and from the US to Japan.