Mono, designed with Note
Fogia is very pleased to debut Mono, a collection of chairs made with its long-term collaborators at Note Design Studio, launching September 2021.
Mono is a classic and highly-functional chair collection, designed in seven variations that easily adapt across home, work and play environments. Its starting point is a gently curving oak seat and backrest, allowing the sitter to feel comfortable and supported over long periods. Three different base options (wood, metal or swivel base) give Mono flexibility for use at home, in offices, hotels or café and restaurant settings.
In addition to its three base options, it comes in a number of variations with optional armrests, wood lacquer finishes (in oak, smoked oak, black and white), and upholstery in a range of leathers and fabrics. Mono is lightweight and also stackable in its metal base version, making it especially well-suited to hospitality settings.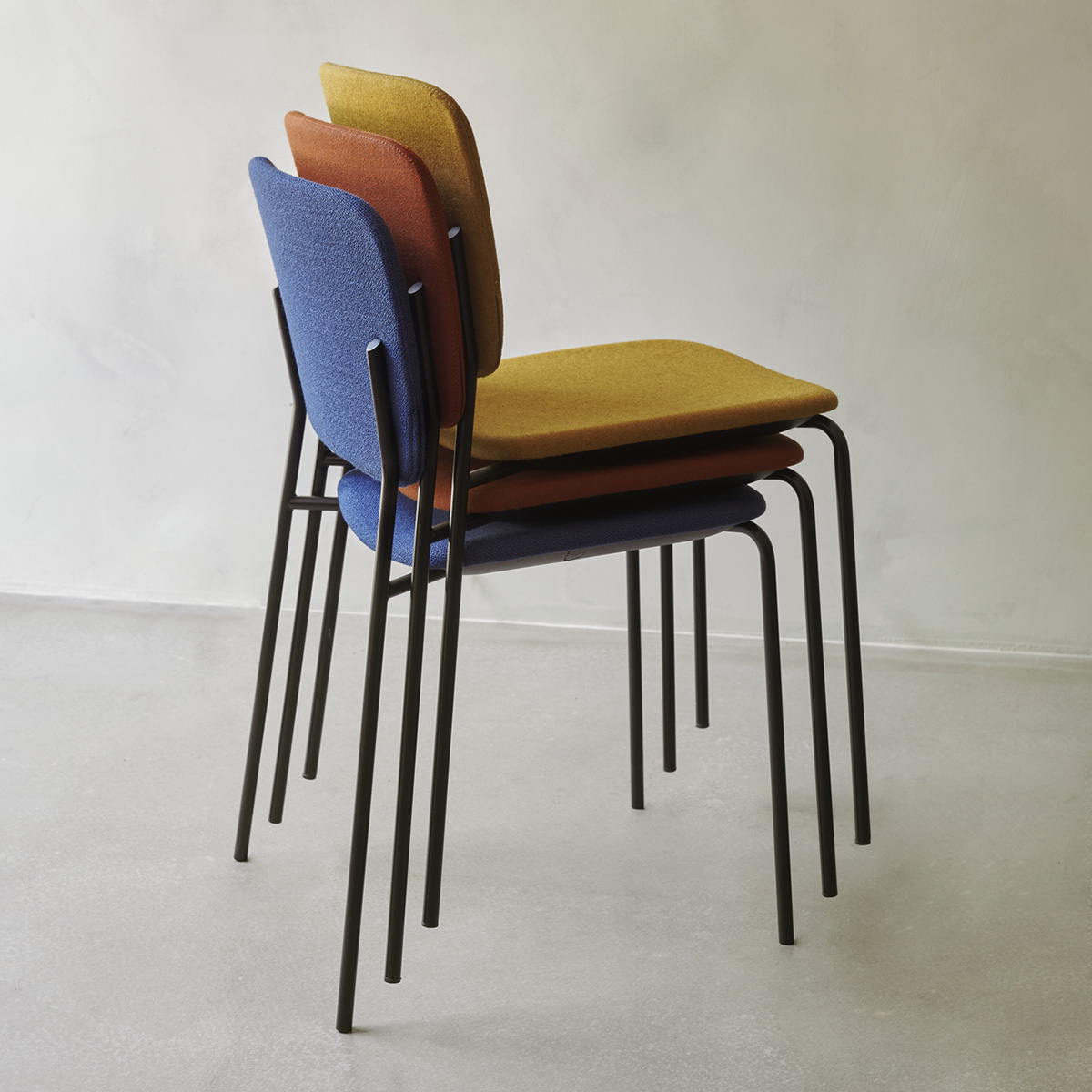 "It's a design that draws glances from people that appreciate a classic, straightforward piece of design. But with its wide range of different styles and variations, Mono is a great compact canvas for stylistic expression," says Charlotte Ackemar, Note Design Studio. Creating a series of subtly varied chairs that were also consistent and adaptable required a lot of fine-tuning. "Changing one of the angles by a couple of degrees created a knock-on effect that required the whole design to be rationalised again. We've really stretched the R&D on Fogia's end to get it perfect," Carl Fröding, Note Design Studio explains.
The result is a quietly confident furniture family with a simplicity that's pleasingly straight-forward in appearance. Mono's seven design variations create a consistent atmosphere when combined and grouped in commercial settings and workplaces, for instance with the swivel chairs at desks, metal leg iterations in conference rooms and the softer natural wood design in eating areas.
The Mono chair launches in September 2021. It comes in seven design variations with wooden, metal and swivel base and optional armrests. It's available in a number of finishes and upholstery options in leather and fabric.