The duration of the exhibition is extended!
It will be opened through Paris Design Week
GALERIE MARIA WETTERGREN
121, Rue Vieille-du-Temple 75003 Paris, France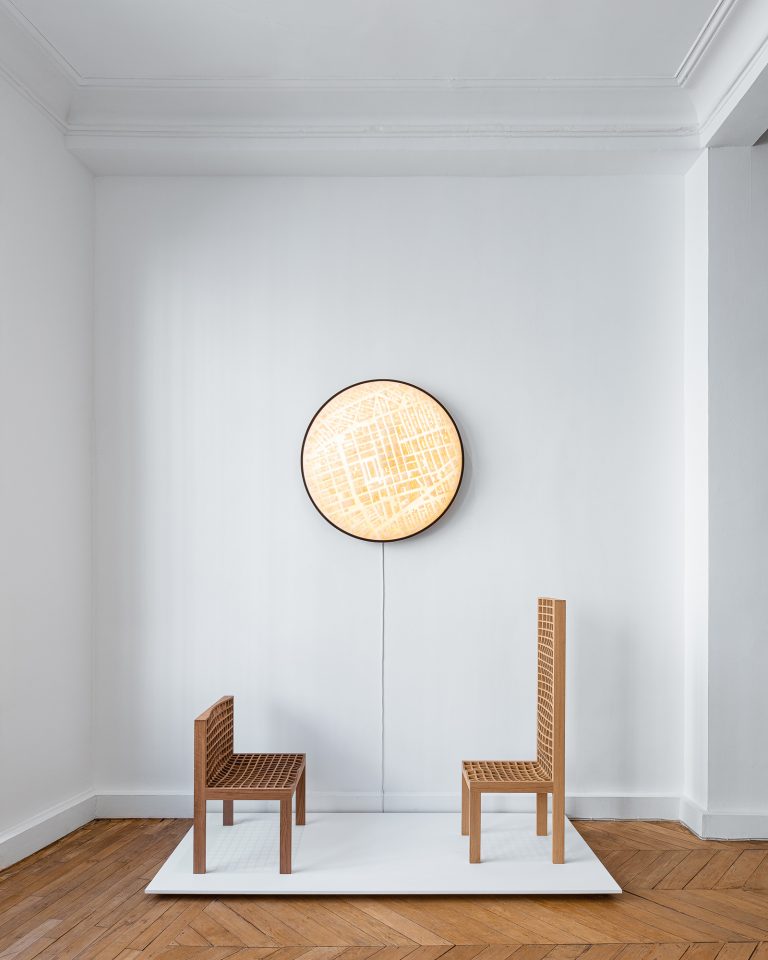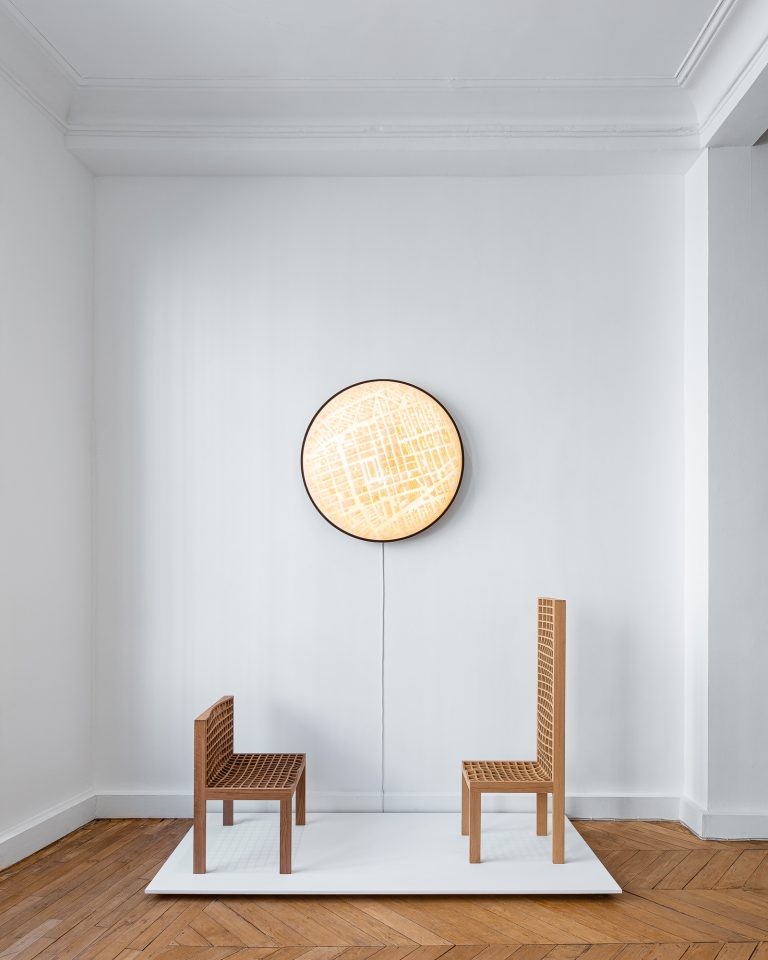 "However, contrary to their 20th-century peers, this little family of designers seems to explore simultaneously the modernist vocabulary and its potential collapse with, as leitmotif, order and dissolution; geometric regularity and deformation; clarity and illusion; presence and disappearance."
– Maria Wettergren
The big round wall lamp/clock City Light with crystallized town's grid and town's mess – its order and chaos. Every hour it starts from dawn, evolves to the broad daylight and down to dusk and dark.
This cyclus lasts precisely an hour – 60 minutes*. It goes on and on with its counting the transition of light's intensity and colours in their daily repeating rhythm…
*At the exhibition the cycle is programmed to repeat every 5 min.
City Light in collaboration with Daniel Berlin.
Black Mirror table in collaboration with Germans Ermičs.
All photos © Gregory Copitet
Video sequence © Ole Akhøj