How many times have you seen a table you love but it is just not the right size? With Miss Tailor, we have opened the door for anyone to find a dining table that is just right for them. Jonas Lindvall's design is founded on a beautiful basic shape with turned legs and a robust solid wood top with gentle rounded edges. The basic shape is maintained, but the length of the table can essentially be decided by you. Tailor made in other words!
60 to 100 cm wide. 82 to 235 cm long. 90 to 130 cm in diameter.
Here follow some examples of how the sizes can be varied. For the sake of simplicity, we have provided size examples that allow us to indicate pricing within certain size limits. Consider these as examples only, so then you are free to customise the sizes as you require within the specified minimum and maximum width dimensions that range from 60 to 100 cm and 82 to 235 cm. The height is always 73 cm.
The number of chairs around the table depends on the type of chair selected.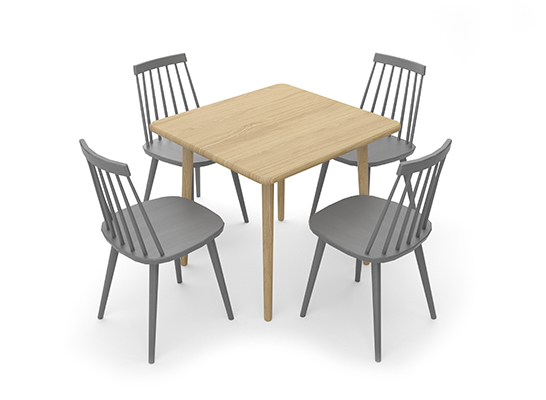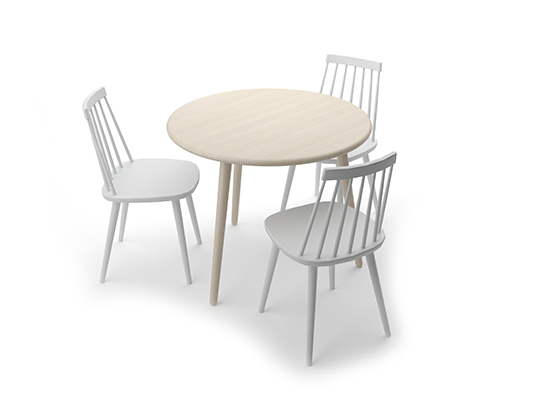 Example of 82 x 82 cm or 90 cm round table in a small space
Maybe in the kitchen, student room or staffroom? Fika for two or four? Here is an example showing Miss Tailor which is 82 x 82 cm and a round table 90 cm in diameter. Height 73 cm.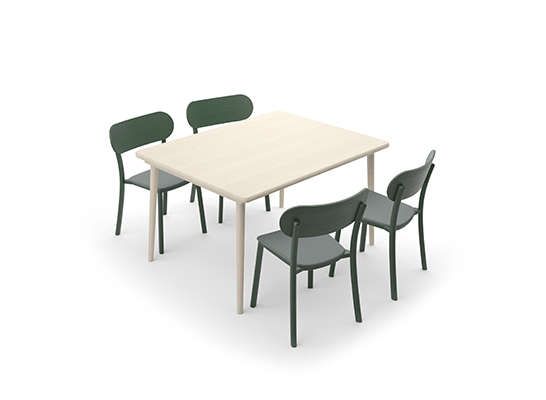 Example up to 130 cm for a larger space 
Here the table length has been extended to 130 cm and it is 100 cm wide. Height 73 cm. By choosing a table that is about 100 cm wide, there is also space for chairs at the short ends. If you require a round table, there is one that is up to 130 cm in diameter, with space for six people, see picture below.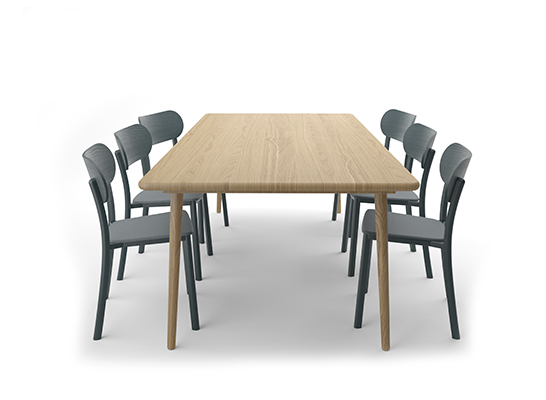 Table up to 185 cm in length for even larger spaces
This table offers seating space for many guests and/or family members as it is 185 cm long. The picture shows a table that is 100 cm wide, where there is also space for chairs at the short ends. Height 73 cm.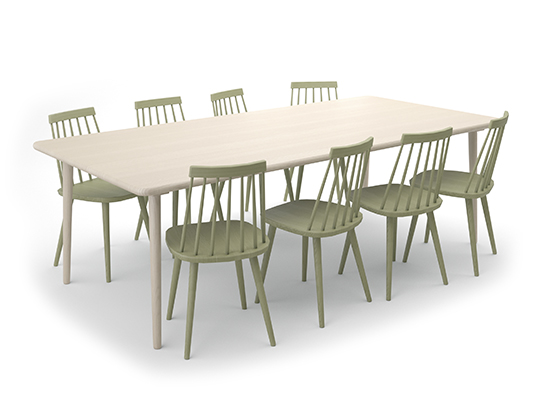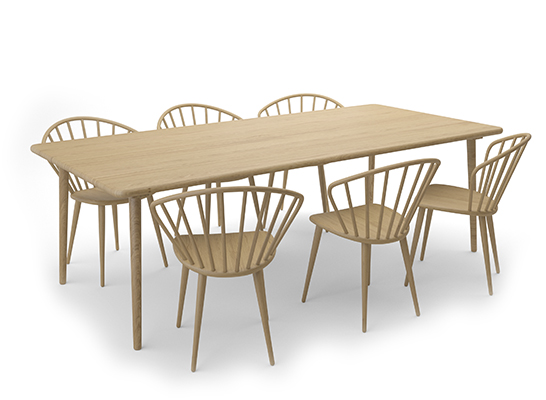 Table up to 235 cm in length for really large spaces
Selecting the Miss Tailor 235 cm long table means there is space for up to four chairs on each long side. By choosing a table that is about 100 cm wide, there is also space for chairs at the short ends. Height 73 cm.
FACTS ABOUT MISS TAILOR
Made of solid birch and oak. Available in variable lengths from 82 to 235 cm, widths from 60 to 100 cm. Round tables available in diameters from 90 cm to 130 cm. All tables are 73 cm in height. Works well both at home as in public spaces. Table surfaces can be treated with clear lacquer, bright matt lacquer, natural oil or any of our 13 NCS colours.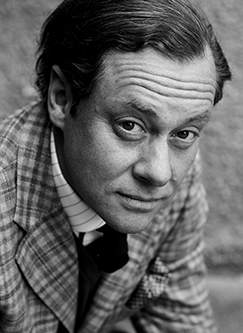 JONAS LINDVALL
Swedish interior designer and designer, has studied for instance at HDK (Academy of Design and Crafts) in Gothenburg and is four-time winner of the "Excellent Swedish Form" award. Jonas takes utmost care when selecting materials and is happy to work with solid wood, where shapes and materials boost each other. Other characteristics of Jonas' design are timelessness and great care for detail. Jonas has designed for instance the following furniture for Stolab: Hundranian, Miss Holly, Miss Tailor, Totem, Tureen and Wrap.