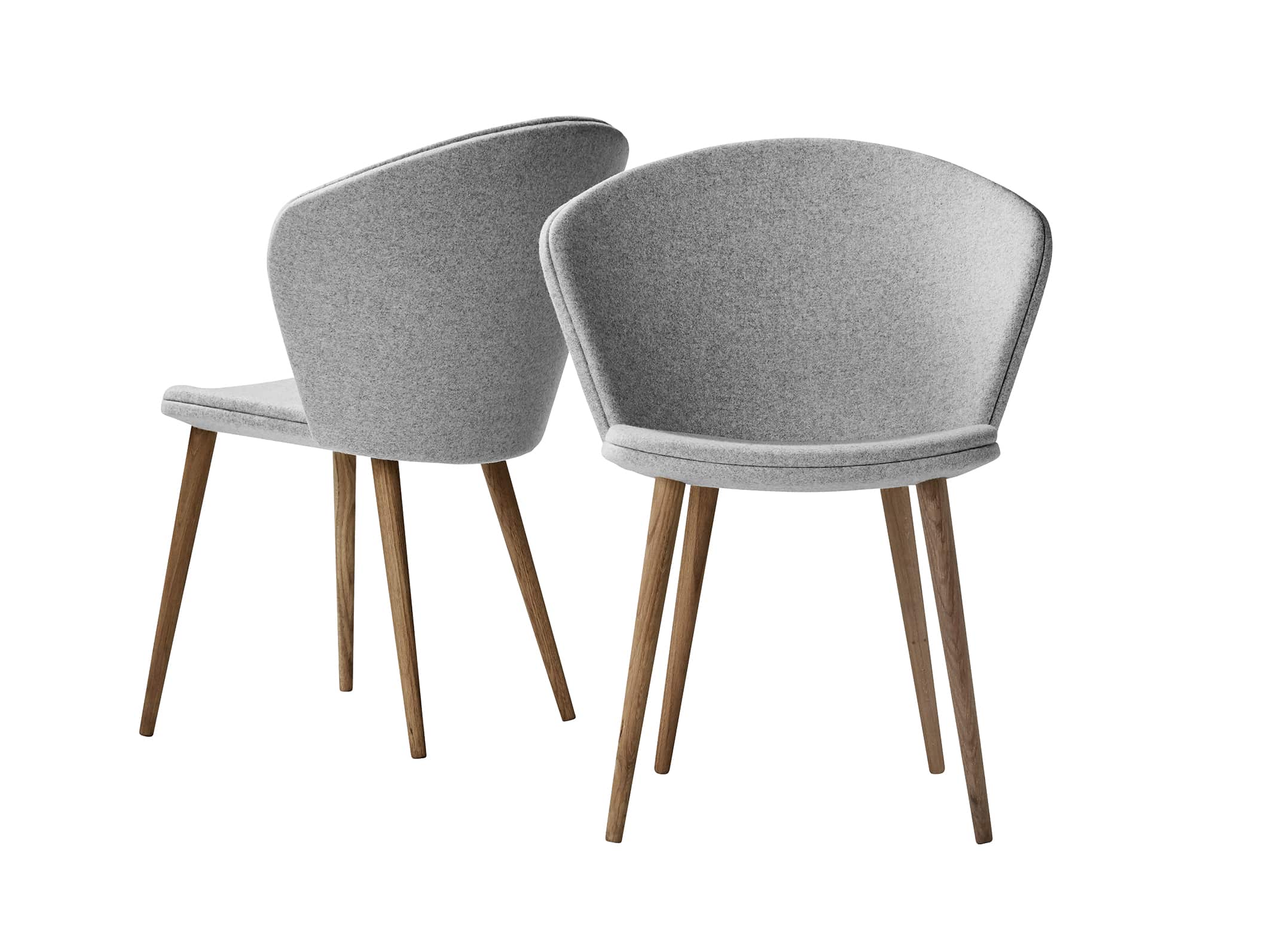 Miss Holly upholstered chair
Design: JONAS LINDVALL
With the Miss Holly upholstered chair, Jonas Lindvall has created a warm, wrap-around chair where soft lines meet the solid wood chair legs. A chair that can work just as well around the dinner table as around a conference table or on its own. The chair is upholstered in one of our standard fabrics, leather or c o m.
DIMENSIONS: WIDTH 65 CM, HEIGHT 79 CM, DEPTH 56 CM,
SEAT DEPTH 43 CM, SEAT HEIGHT 45 CM.

Miss Holly round table
DESIGN: JONAS LINDVALL
A round table companion for our popular Miss Holly tables, with a robust top and carefully-machined edges and legs that give the table a soft, inviting impression. Simplicity meets a strong material feeling. It can easily seat six people as the table is frameless and has only three legs. The legs are wood threaded and can easily be screwed into the fixed top, no tools needed. The Miss Holly round table is available in solid oak, birch or ash.
DIMENSIONS: Ø 130 CM. HEIGHT 73 CM.

Spara
Spara