Miss Holly Hall and Totem debut at the Stockholm Furniture Fair /February 9, 2017
At this year's Stockholm Furniture Fair, the Swedish furniture manufacturer Stolab, presents a new series of accessories for the hallway designed by Jonas Lindvall.
The Miss Holly Hall collection shares the same DNA as Lindvall's successful Miss Holly family of furniture, also produced by Stolab. A wall mounted coat rack with pegs arranged over seven horizontal wooden bars, topped with a shelf, provides a handy cloakroom solution for narrow hallways. This is complemented by a separate wall mounted shelf, mirror and coat hanger, which are also part of the series.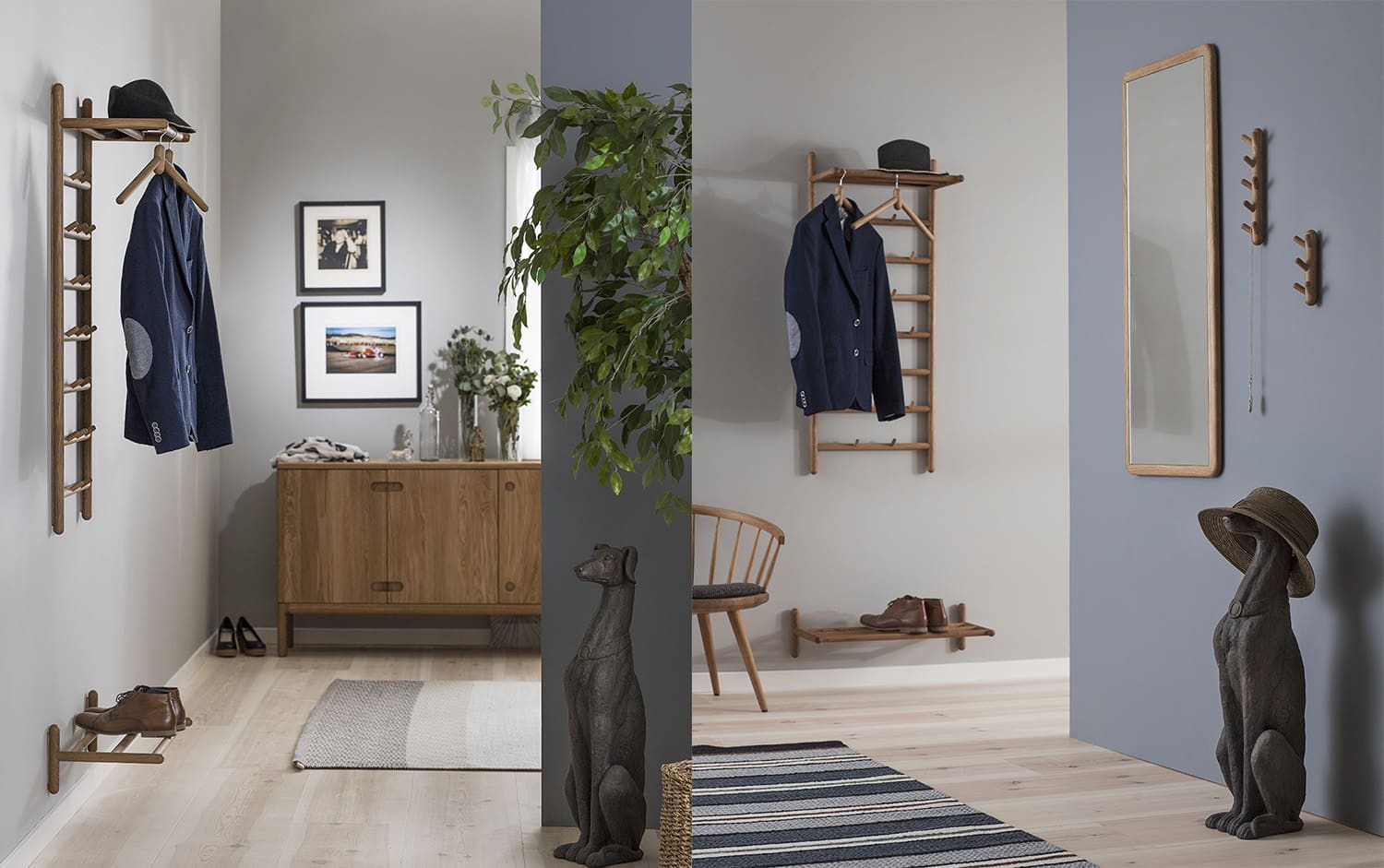 Totem is a simple wall mounted coat hook, produced with three, five or eight pegs. Made of solid oak in a choice of natural or black or white stained, its simple, discreet design renders it an ideal solution for small spaces.
Both collections, which are made from solid oak, follow the rounded form and timeless character of the Miss Holly family of tables and chairs.
"We wanted to create space-saving, organising solutions for the hallway that strike a balance between form and practicality – to create things that are as beautiful when empty as they are practical when full. We chose the Miss Holly family as the starting point, not only for its timeless appeal and compatibility with both contemporary and classic environments, but also because I feel that it successfully expresses the DNA of Stolab" says the designer.
Spara
Spara