Memory Mirror, a series of mirrors in polished stainless steel. The mirrors are characterized by their curved, reflective sides and useful hanging knob. Memory Mirror is part of Massproductions' "The Little Things" collection.

The mirror has a thickness of 3cm which gives it an elegant distance from the wall. The mirrors are secured to the wall with a useful knob for hanging scarves.
Memory mirrors are manufactured in Italy and diamond polished to achieve a maximum reflective surface. The mirror is available in three sizes.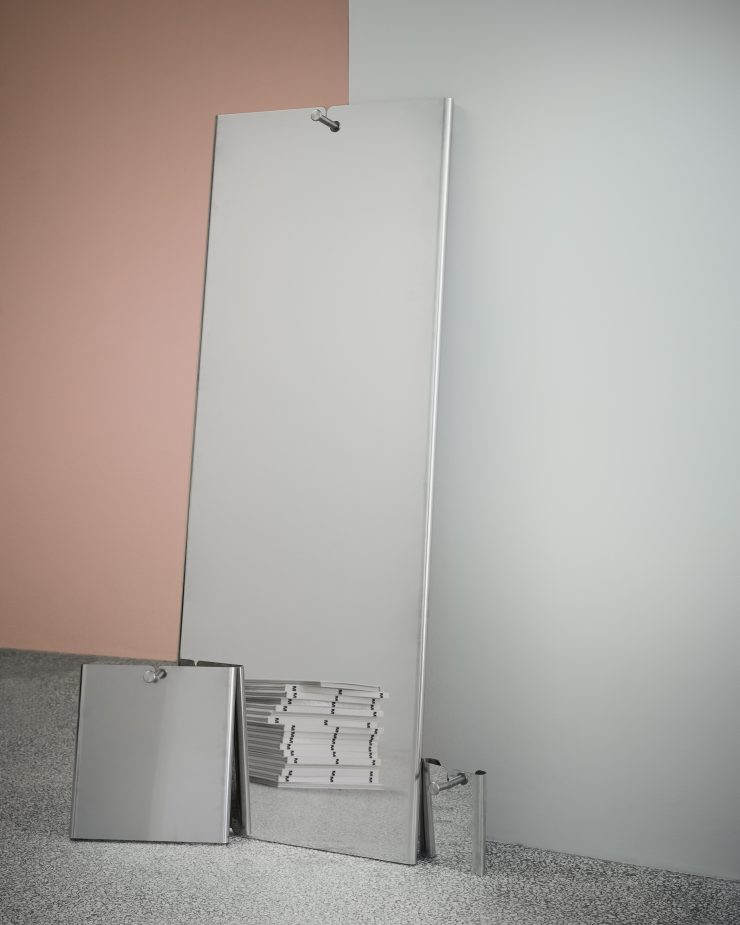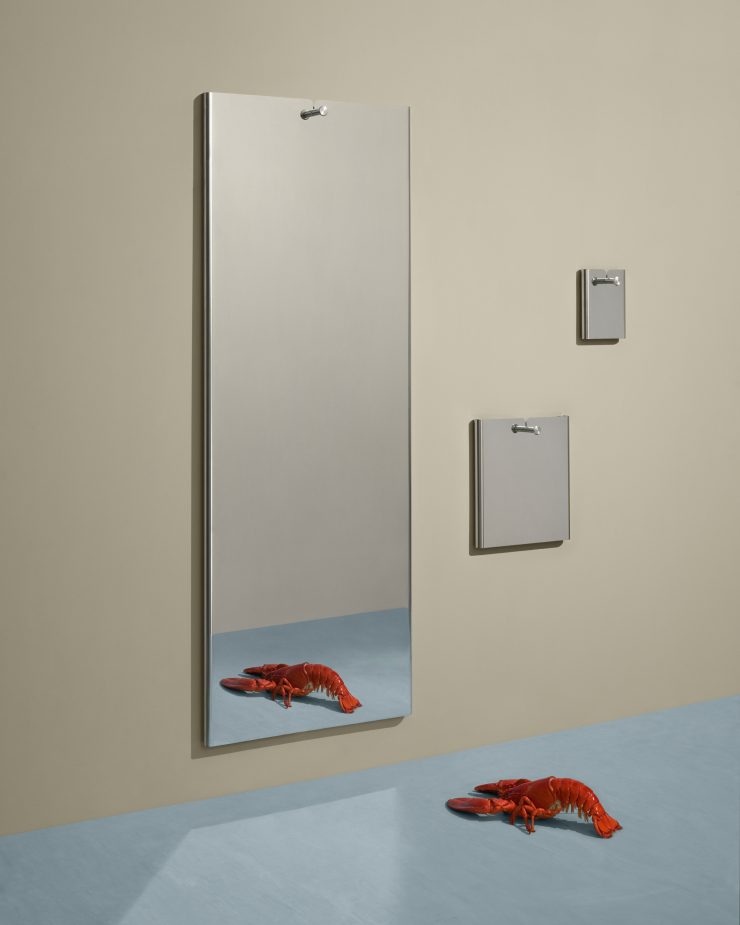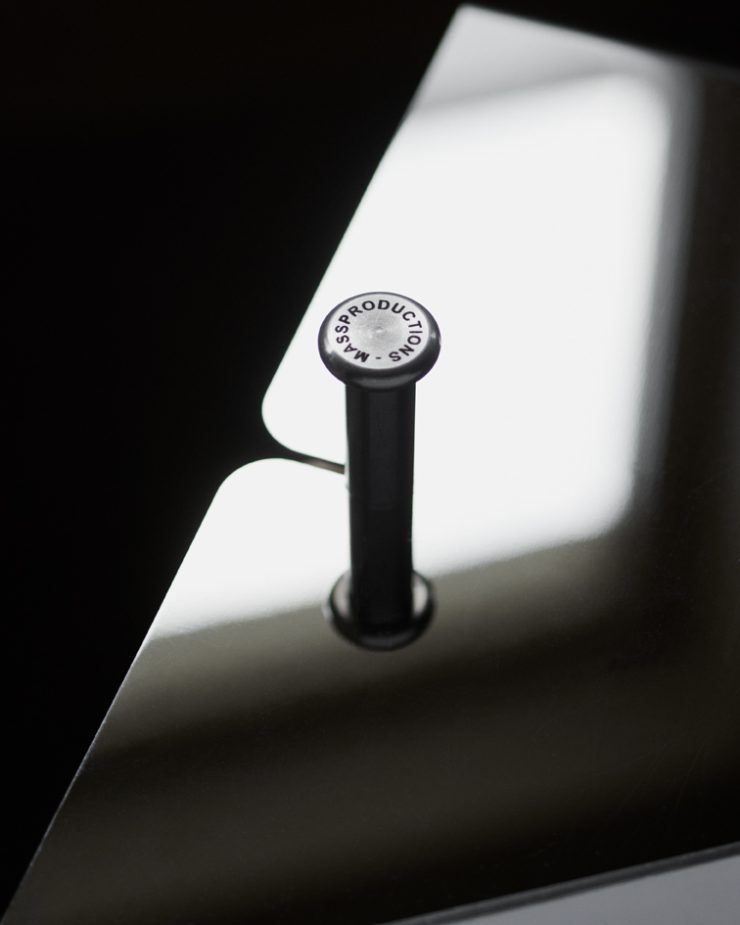 "I had heard that mirror glass was not particularly good for the environment, so I started researching what could replace this to get a reflective surface. I landed in polished stainless steel. But the material did not just become a surface, the whole design idea was based on what you can do with steel plate."
Chris Martin
About the collection
The Little Things is a collection of smaller furniture pieces and accessories designed by the company's design director Chris Martin. In The Little Things, Chris Martin gave special attention to smaller objects that we encounter in our everyday lives and perhaps take for granted. The collection was designed with the aim of creating objects with the ability to gild everyday life.
"I wanted to change the scale of the things I normally design. It turned out that it is a similar process as when I design furniture, it is the same struggle, even for smaller objects. But the reward is worth it, because as the saying goes, it's the little things that make a big difference," says Chris Martin.