Membrane, an acoustic object and room divider by David Trubridge
A membrane is a delicate thing which we do not think about on a regular basis but immediately notice if it is broken or missing. When used for acoustics, a membrane filters sound waves and makes the sound in a room balanced. Together with New Zealand based designer David Trubridge, we have created a membrane for indoor use with inspiring features and a truly sustainable construction.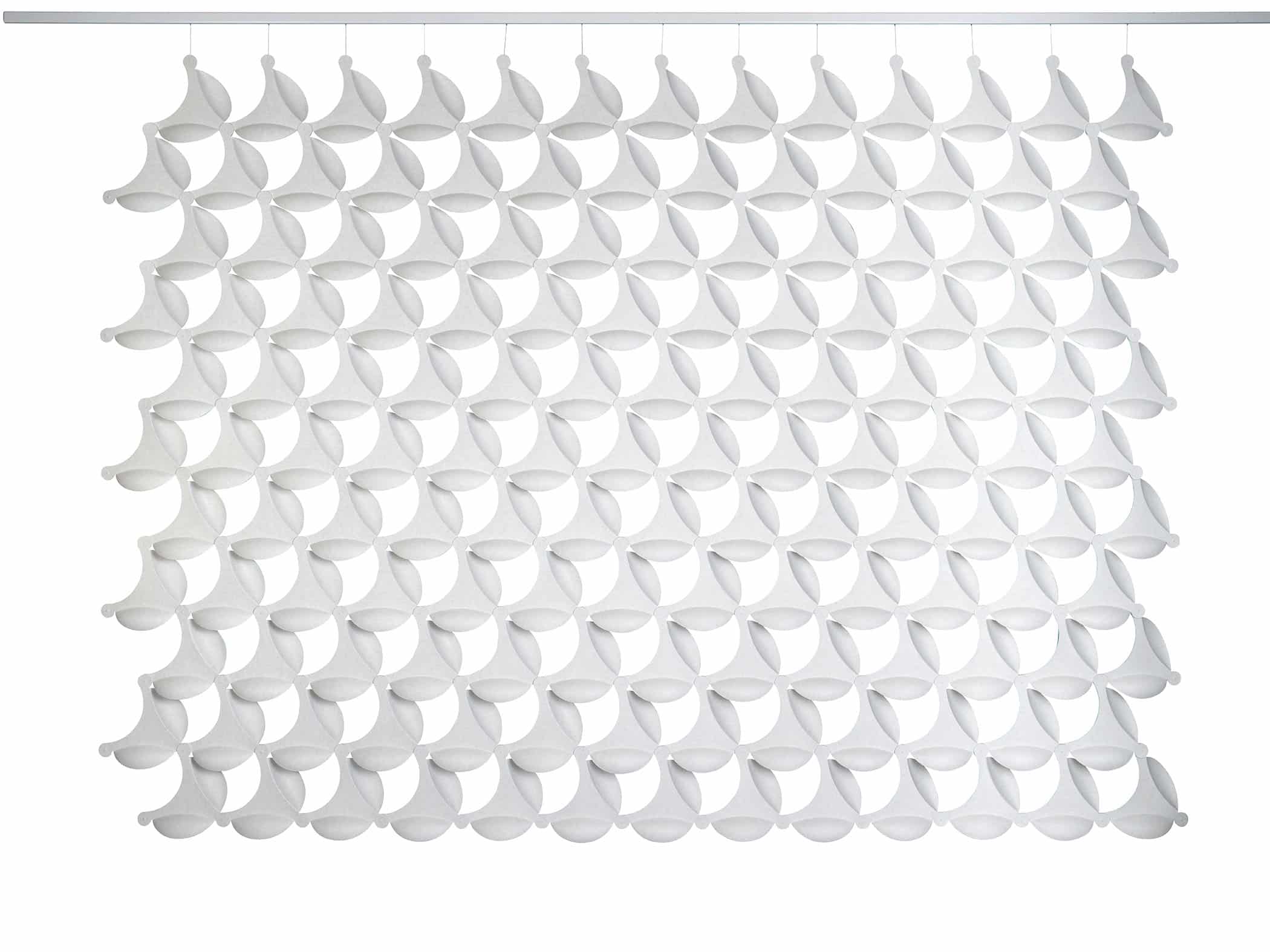 – Membrane works as a sound reducing system. By overlapping modular components and locking them together, the user can build a number of different patterns. The complexity of the pattern creates an attractive and functional hanging screen which improves acoustics as well as divide spaces, says David Trubridge.
The design for Membrane derives from David Trubridge signature seed system in which a product is entirely made out of several identical components stacked in a kitset for the user to assemble on site. This system helps reduce the volume needed when shipping the product and is an effort to minimize the products environmental footprint. The components of Membrane will be produced in a mixture of recycled felt and plastic. It marks a successful first fusion between David Trubridge and Offecct.
– Offecct is the first Swedish producer we have worked with. We don't normally work on projects like this because we are so far out of the mainstream but it's always exciting to be working with a well known European company and we have really enjoyed the process, continues David Trubridge.
Membrane is presented in Offecct Lab. Offecct Lab is an experimental department within Offecct, created in 2013 to concentrate efforts on the development of new technical and sustainable solutions for products and materials.