As part of its 2019 collection, Soul of Nature, Kasthall is proud to launch the Melange Family, a whole new carpeting concept for public spaces. Häggå Melange, Loop Melange and Macro Melange, three different carpets, each with their own unique character, become one harmonious family thanks to the yarn quality that weaves them together and gives rise to the shared name – Melange.

The Melange Family was created by Kasthall Design Studio for a wide-range of public spaces. The products in the Melange Family all have their own personality and work well alone, but like a family, they are stronger together.
Kasthall's 2019 collection is a tribute to nature and its ability to create unexpected color palettes and amazing combinations that tickle the senses and spark the imagination. They developed the colorways in Melange Family consisting of attractive, soft shades, drawing inspiration from Mediterranean cuisine and dry yet lush and fertile landscapes.
The woven Häggå Melange rug has a flat and softly disheveled character, with high durability, making it versatile and the perfect foundation for a specific space. The handtufted bouclé rug Loop Melange has larger loops and a fringe-like accent border. Crafted for strength and durability, Loop Melange can be made in almost any geometric form, making it extremely versatile, and the perfect choice for public or private spaces. Häggå and Loop are available in 20 color options. Macro Melange is an elegant, woven carpet, with a dense wool texture and immense sound-dampening qualities. Available in a wide selection of 22 colors, Macro Melange is also ideal for public spaces.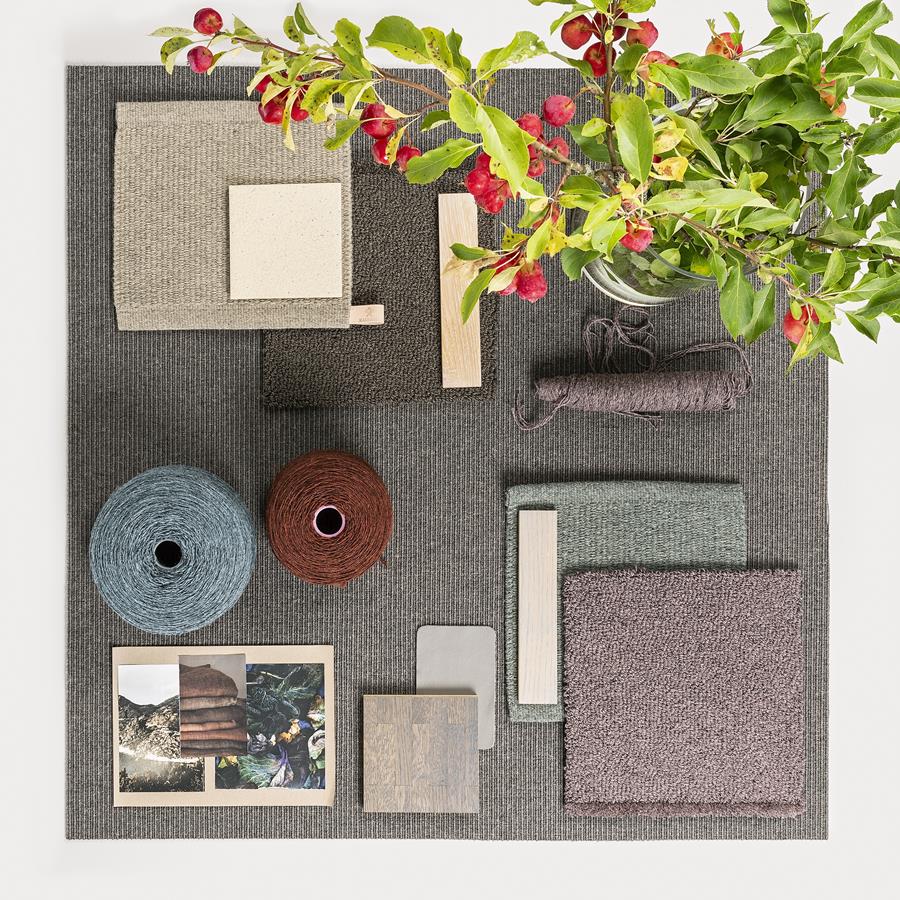 All three rugs are woven or handtufted in yarn with a beautiful mélange-effect. Characterized by sublime natural tones in shifting color nuances, the mélange wool leaves a lively, vibrant impression. Here, light and dark wool fibers are blended in different amounts, depending on the desired result between light to dark grey. Mirroring the wool of sheep. The effect renders a vibrant, soft shimmer. In selecting material for the Melange Family, Kasthall has experimented with an over-dyeing method, in which the dynamic and natural shifting colors of the wool are preserved and clearly visible. The result gives the yarn a new depth.
The three units can be ordered as wall-to-wall carpets or area rugs. The wool is fire retardant and naturally dirt repellent, facilitating maintenance. With the natural mix of gray shades as a starting point, the Melange Family offers a color concept that facilitates the work of architects and interior designers. By allowing the carpet to form the base and the color to set the tone, different rooms, departments and floors can be given unique characters and look and feel, while still being part of the same family.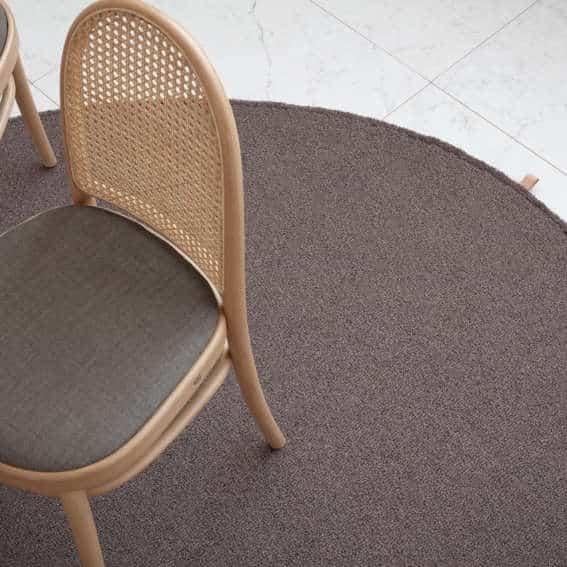 Spara
Spara