Kosta Boda presents Mattias Stenberg's exhibition Compositions at Galleri Glas, Stockholm. The exhibition shows new objects where engineering precision is combined with softness and sensitivity.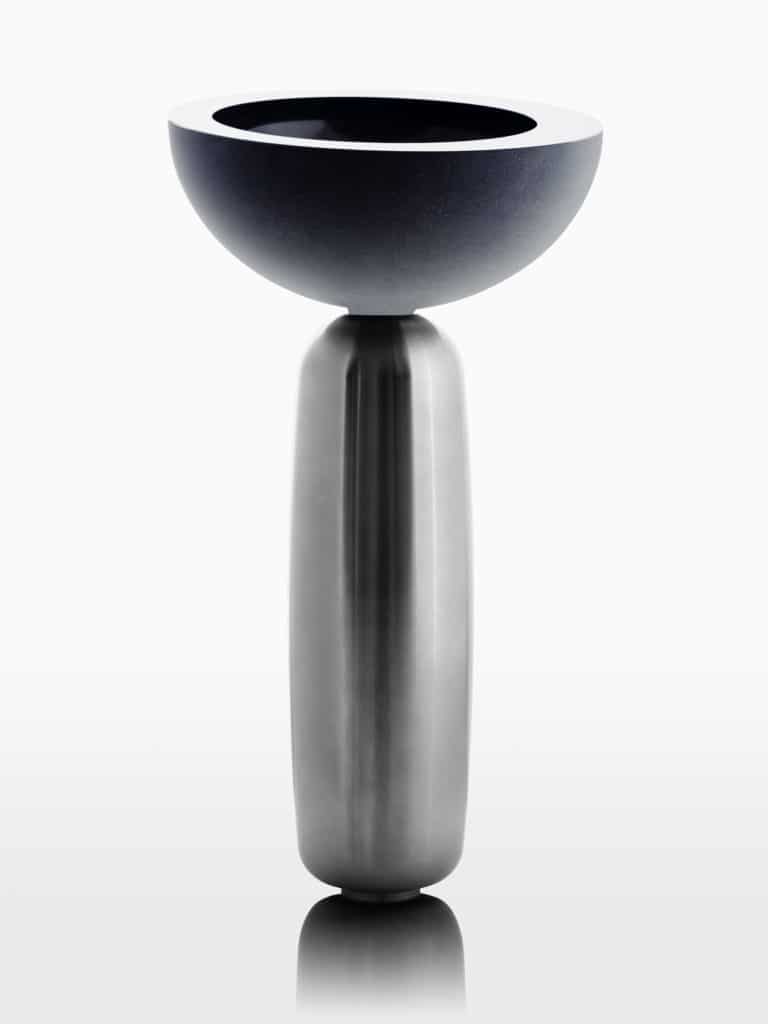 Mattias Stenberg has a background as an engineer, architect and scientist, but already as a child lost himself in the magic of glass. In 2013, the first collaboration with Kosta Boda began. The intrinsic dramaturgy of glass art, the alternations between slow and fast, heat and cold, gave Stenberg interesting and widening opportunities. Together with our skilled glass craftsmen at the glassworks in Kosta, experiments have come to develop into new technology that pushes the limits of the glass.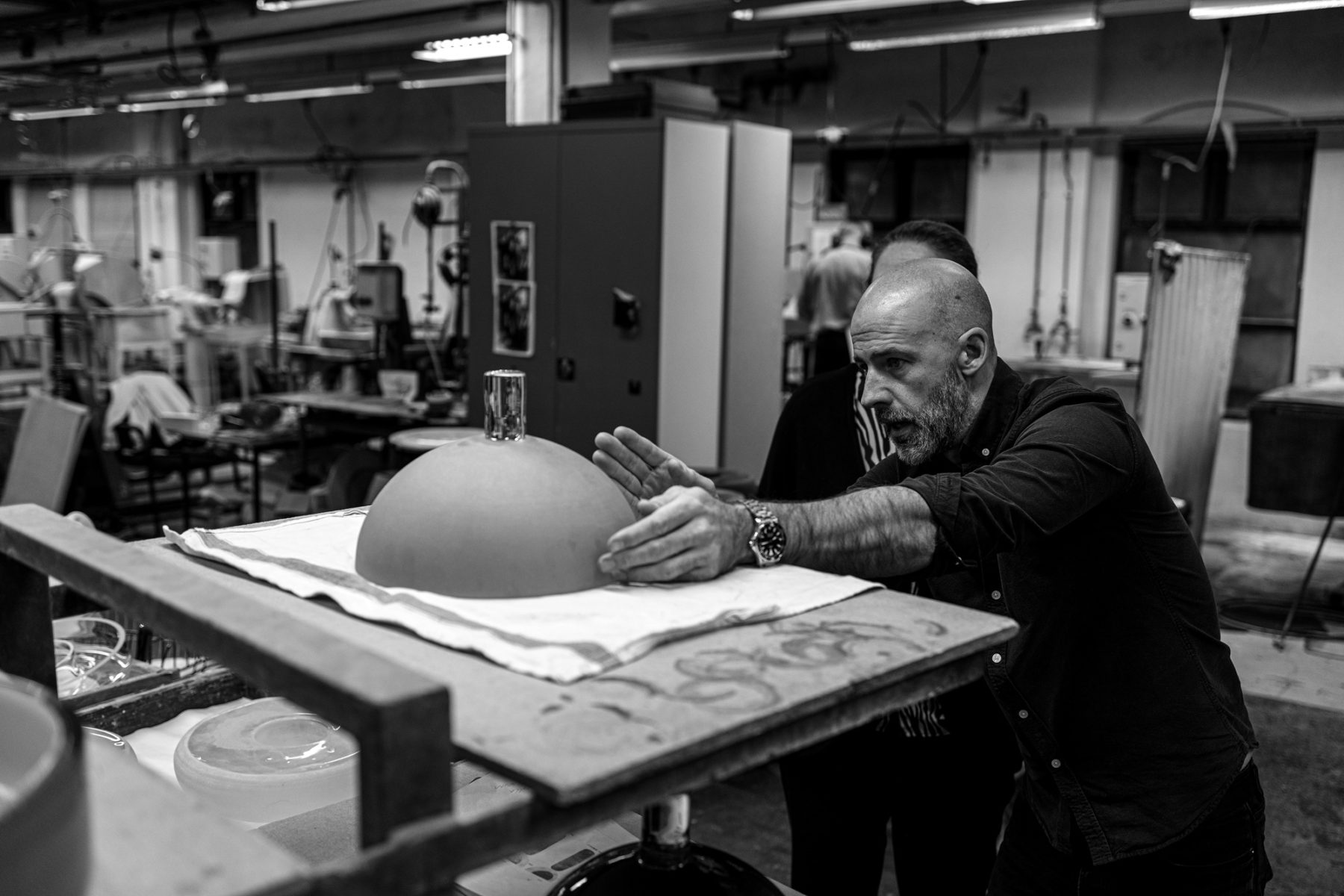 The exhibition Compositions, where the space, the space around the figures and the fastidious typology are part of the entirety of the composition, reflects Stenberg's professional background.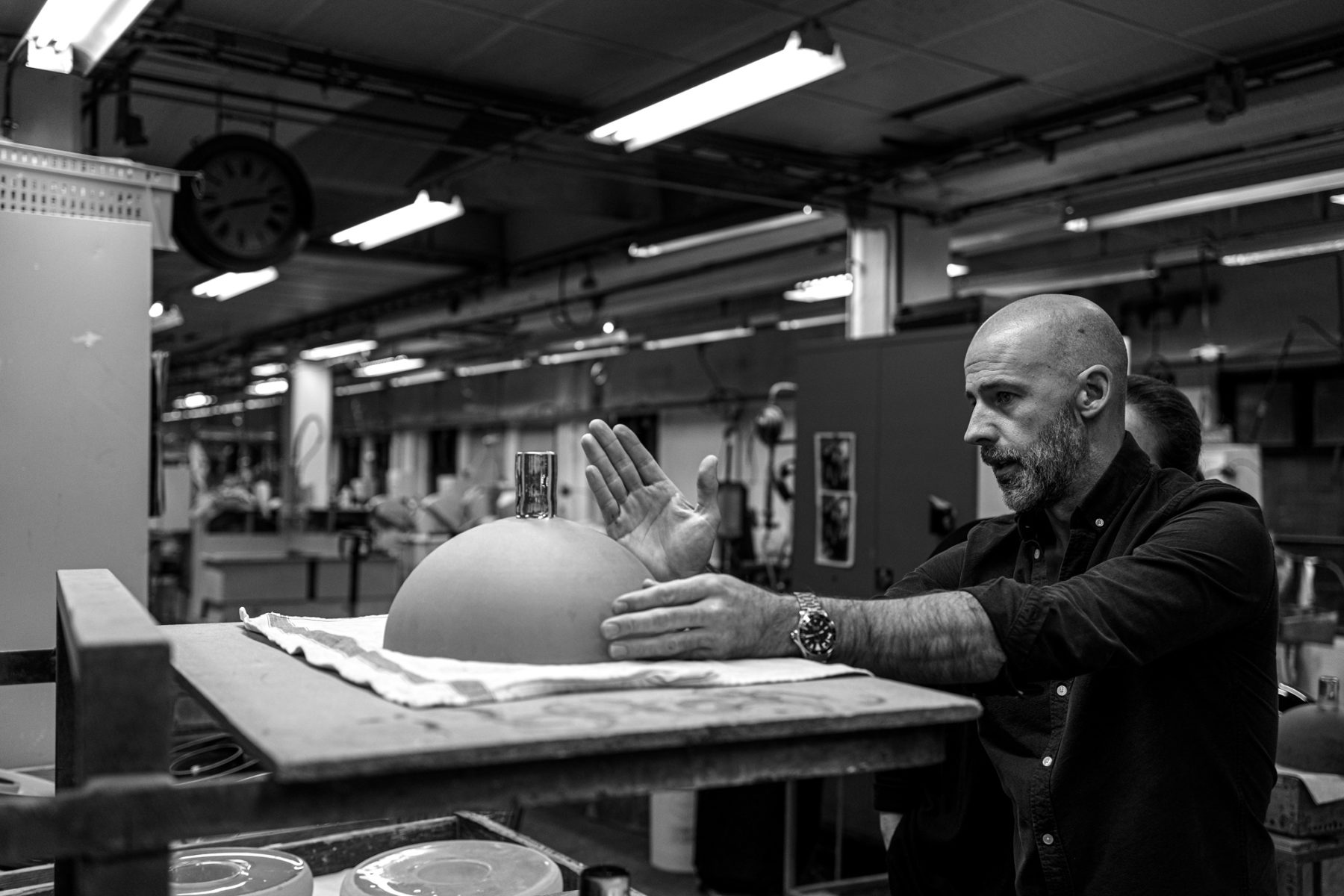 "For me as an engineer it is natural to put the material first," explains Stenberg. "The shape becomes inferior. I better sing the praise of the glass if I can frame it with other materials – but with the glass as the given star.
It is interesting to combine blown glass with architectural materials such as stone and steel where we can control dimensions in the tenth of a millimeter. The fact that we master the combination of the precise steel and the stone with the temperamental glass makes us unique in the glass art. It also requires a lot of work in the grinding plant, which is unusual as we in Sweden traditionally have our strength in the hot glass. "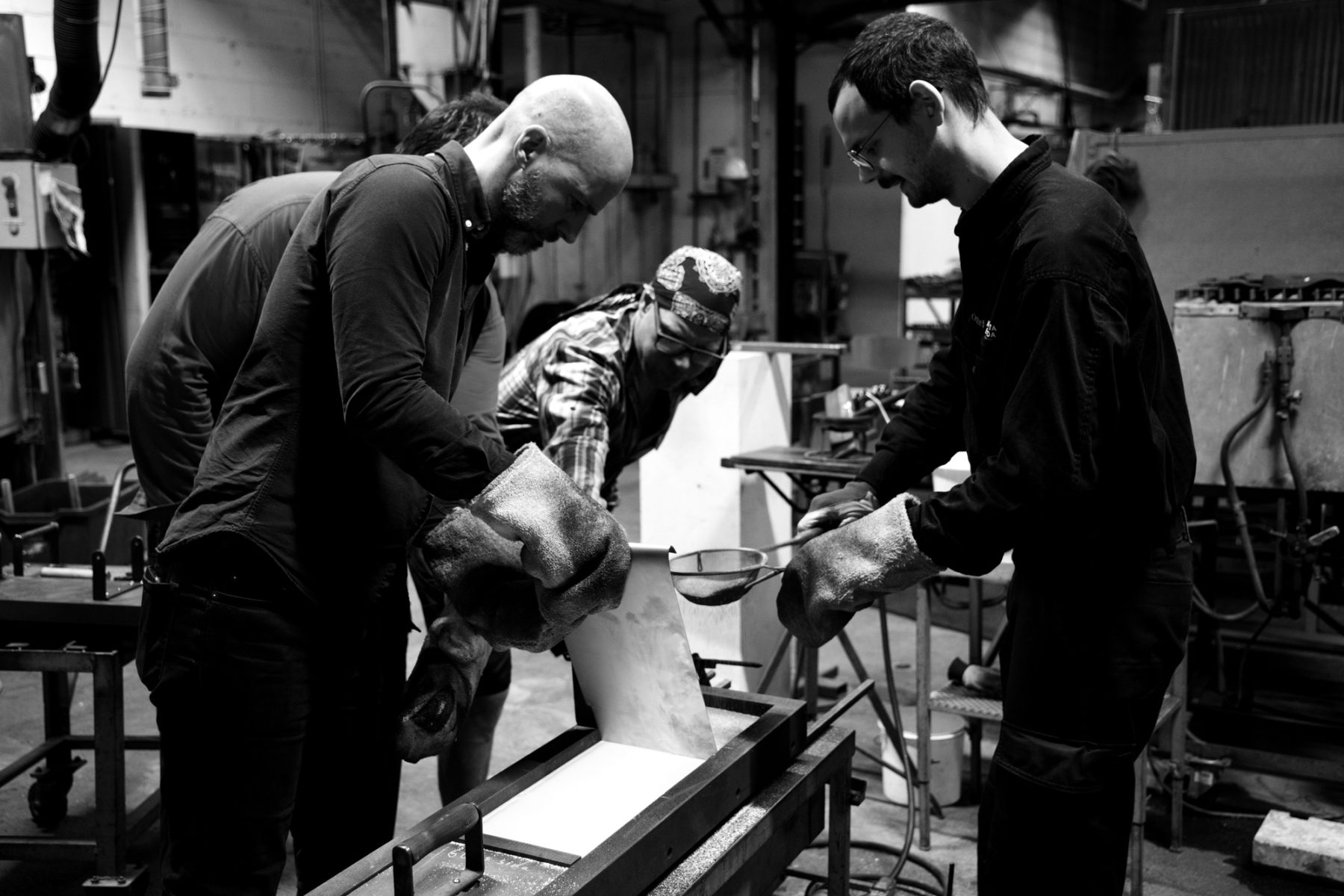 "We are very proud to present Stenberg at Galleri Glas. Form, color and details create timeless and exciting objects in the meeting with new materials and structures. Each object is a unique and qualified craft where precision and craftsmanship have been crucial to perfection in the end result" says Maria Lomholt, Art Glass Manager at Orrefors Kosta Boda.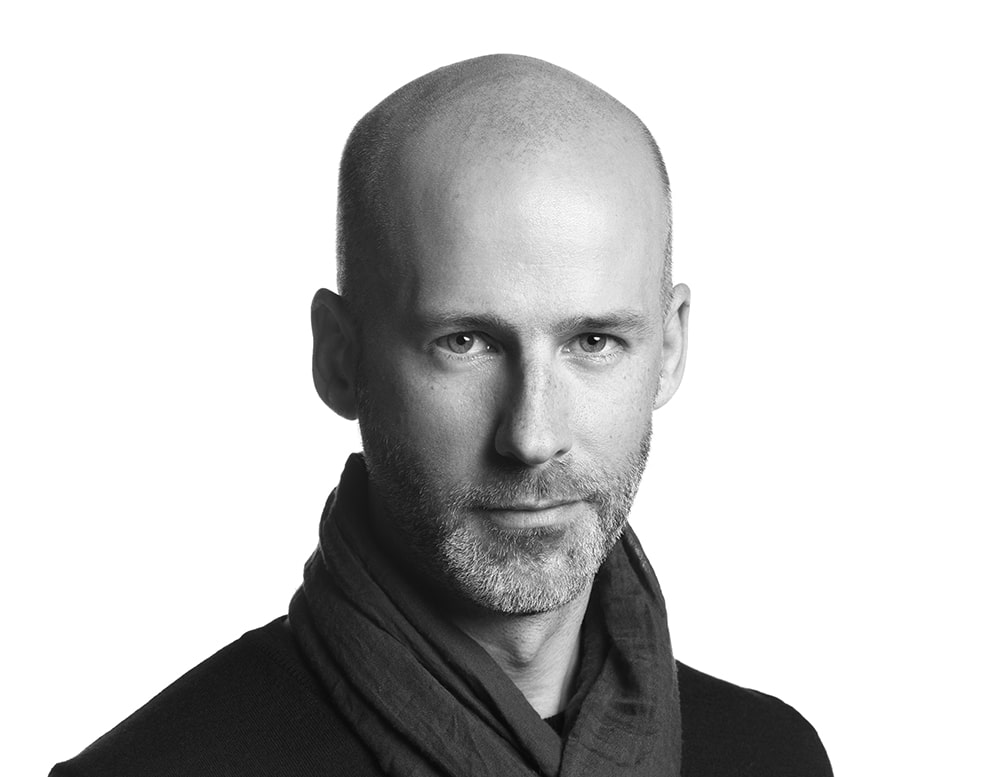 Welcome to visit the exhibition at Galleri Glas.
The exhibition opens on January 23 and continues
to March 1. For information on opening hours,
visit www.galleriglas.se.
EXPOSITION
23 January – 1 March 2020
Opening hours
Tue-Thu 12-18
Fri 12-17
Sat-Sun 12-16
Nybrogatan 34
Stockholm (SE)
info@galleriglas.se
+46 70 823 11 87 NYBROGATAN 34, SE-114 39 STOCKHOLM, SWEDEN‍
INFO@GALLERIGLAS.SE, +46 70 823 11 87