In April 2021, sustainable Danish design brand Mater expands its prizewinning outdoor Ocean Collection with a Bench, a Lounge Chair and a Lounge Table.
The Ocean collection is a range of furniture made of fishing nets.
Each Ocean product saves 82% CO2 emissions compared to virgin equivalents. The design is a reimagined 1955 classic by the renowned Danish design couple, Nanna & Joergen Ditzel.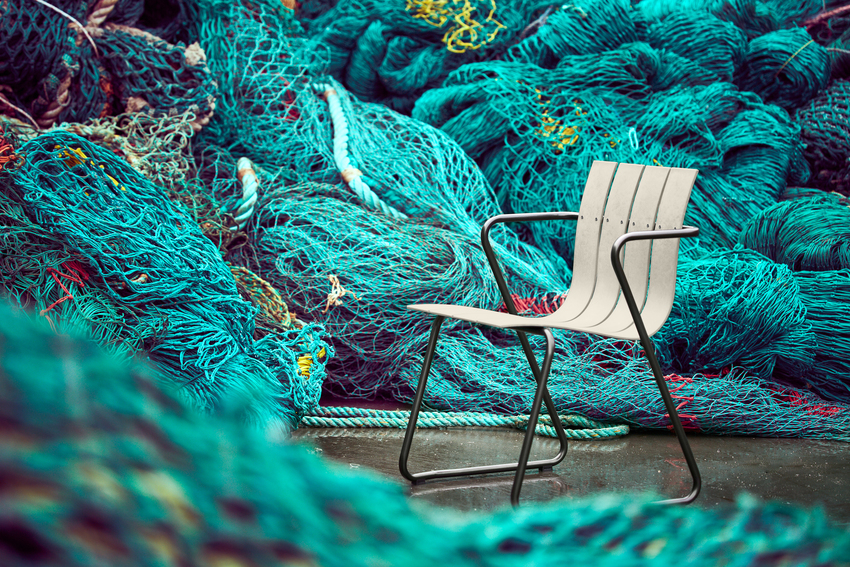 Mater has been committed to circular and sustainable production since 2006, matching timeless design with the latest in material innovation. The Ocean Collection has already gained international recognition and in 2020 alone, 19 tons of ocean waste plastic was transformed into Mater's Ocean products. With the new editions Mater will be able to increase this effort.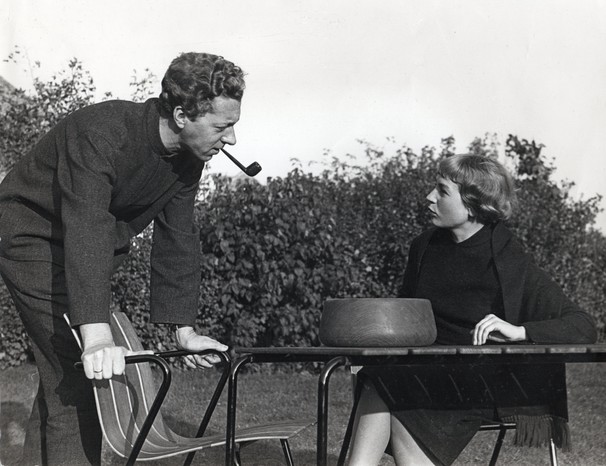 Dennie Ditzel, who manages the design legacy after her parents, says:
"In 2018, when we started our collaboration with Mater, we had a series of drawings in our archives for a garden furniture set, originally designed by Nanna and Joergen in 1955. Mater had access to a completely new and sustainable material, plastic waste from the ocean and the fit between the 1955 design and the new material was perfect. For us as a design company, it is of great importance to rethink our design classics in new and sustainable materials. Therefore, we are very pleased that we have expanded our collaboration with Mater to include three new editions in the collection."
Plastic waste: One of our biggest challenges
Since the 1950s approximately 8.3 billion metric tons of plastics have been produced globally, 6,3 billion tons of which has already become waste. Of that waste total, only 9 percent was recycled, 12 percent was incinerated and 79% accumulated in landfills or the natural environment.*
*Figures from a study from 2017 according to a team of scientists from the University of Georgia, the University of California, Santa Barbara and Sea Education Association. The study is the first global analysis of the production, use and fate of all plastics ever made.

Henrik Marstrand, CEO and Founder of Mater says,
"Our planet is struggling and never before has it been more obvious that we need to take action to protect our environment. We are facing a global crisis with waste plastic scattered across our oceans and left carelessly on land. In collaboration with the Ditzel family, we have created a furniture collection that is timeless, functional and durable, produced in a material that can be recycled while at the same time cleaning up after the side effects of our collective consumerism. The more we sell, the more we clean up. It's a win-win."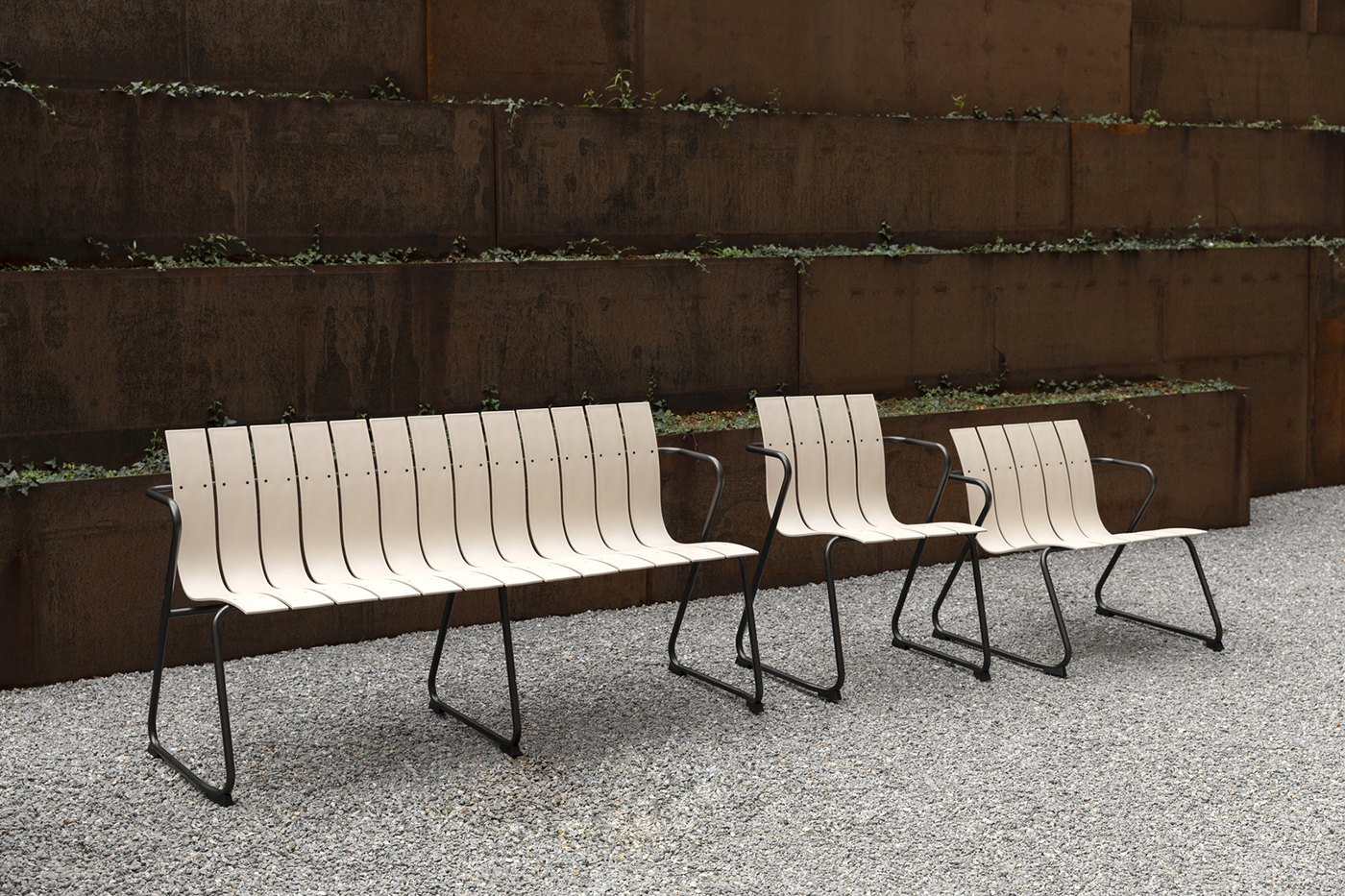 About the collection
In 2018, Mater teamed up with the Danish plastic moulder Letbek and Plastix, the only recycling plant for fishing nets in the world. The result was the Ocean Collection, the world's first ever furniture collection made out of upcycled fishing nets.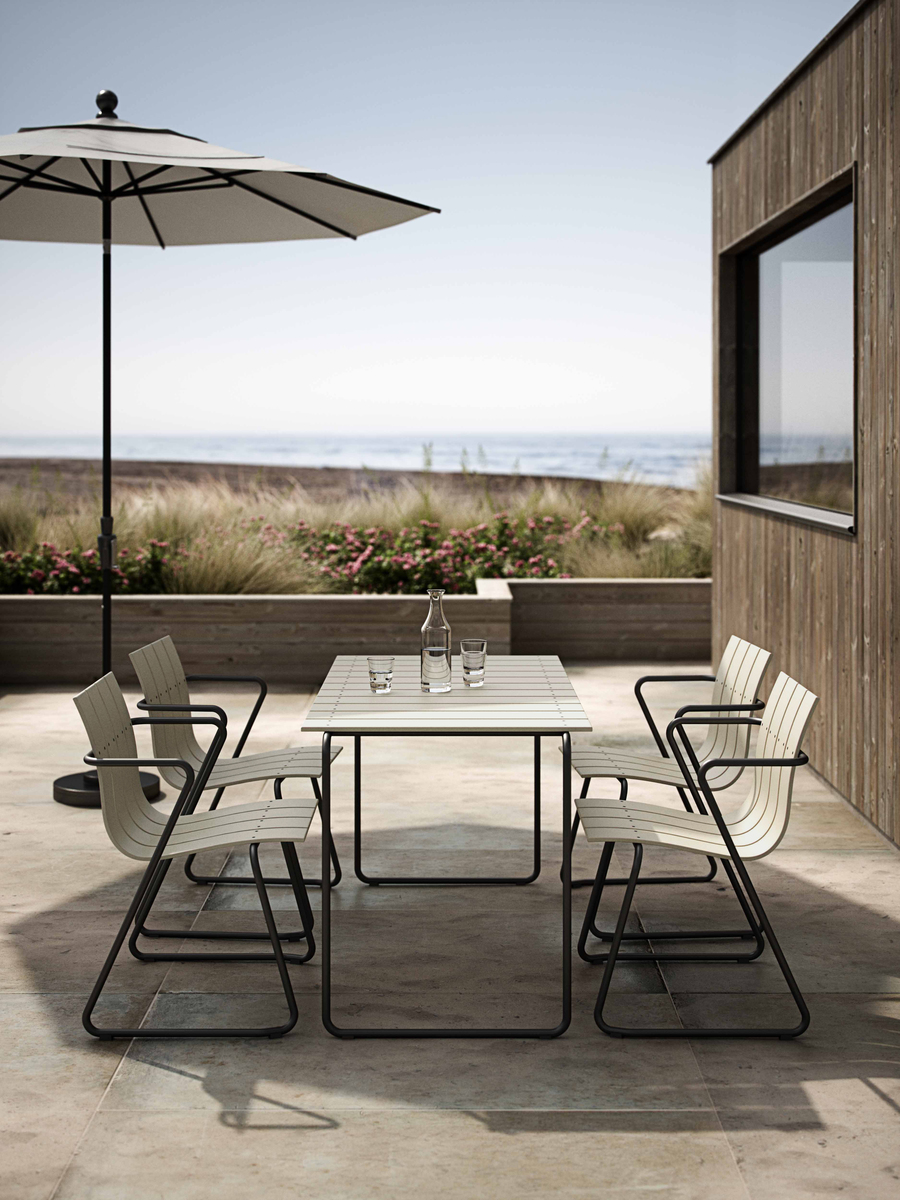 The new Ocean Bench complements the existing Ocean Collection and the new Ocean Lounge Table and Chair expands the possibilities to design an outdoor space made entirely with recycled ocean waste plastic. The Ocean Collection is characterised by its light structure with repeated slats and metal frames, made and tested for outdoor use.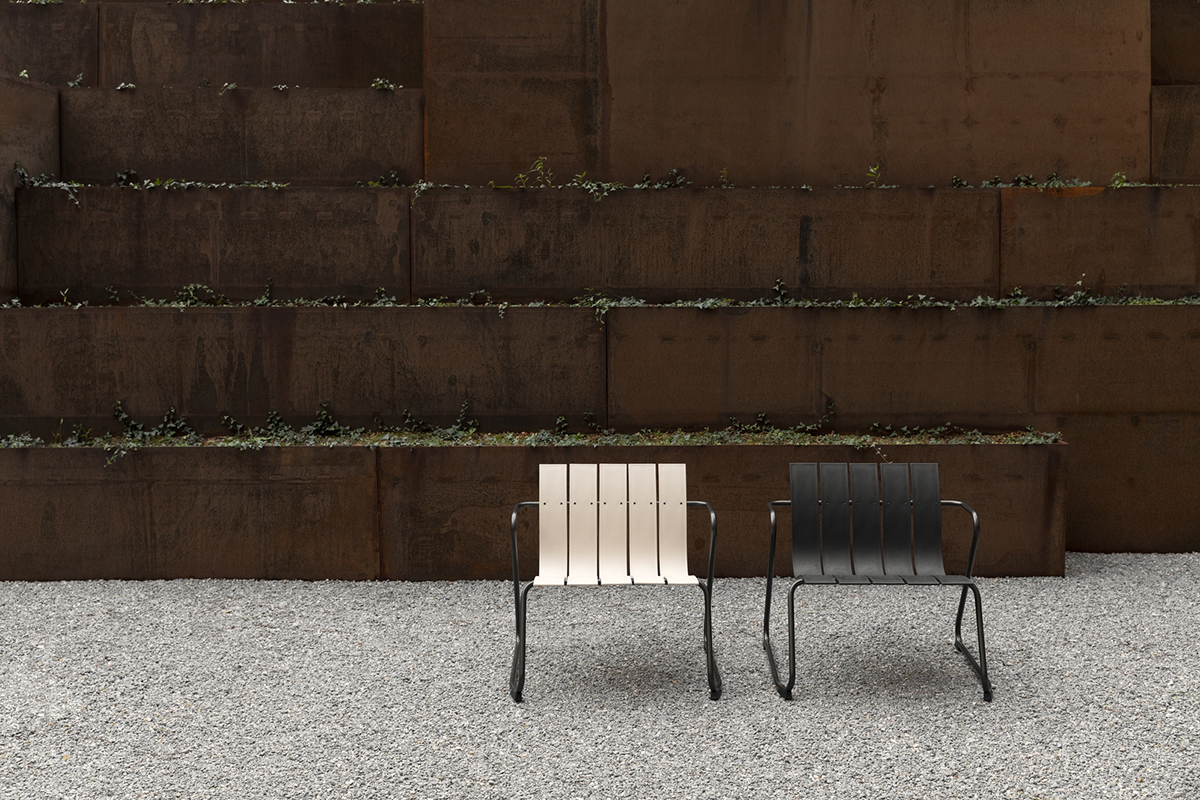 It represents sustainable and innovative thinking and supports the United Nations Global Goals of protecting "Life Below Water," "Responsible Consumption and Production" and "Partnership for the Goals," pushing the design industry towards a greener agenda. The Ocean products are designed for disassembly, meaning that the design allows each component in its purest form to be recycled into new production circles when it comes to the end of its useful life.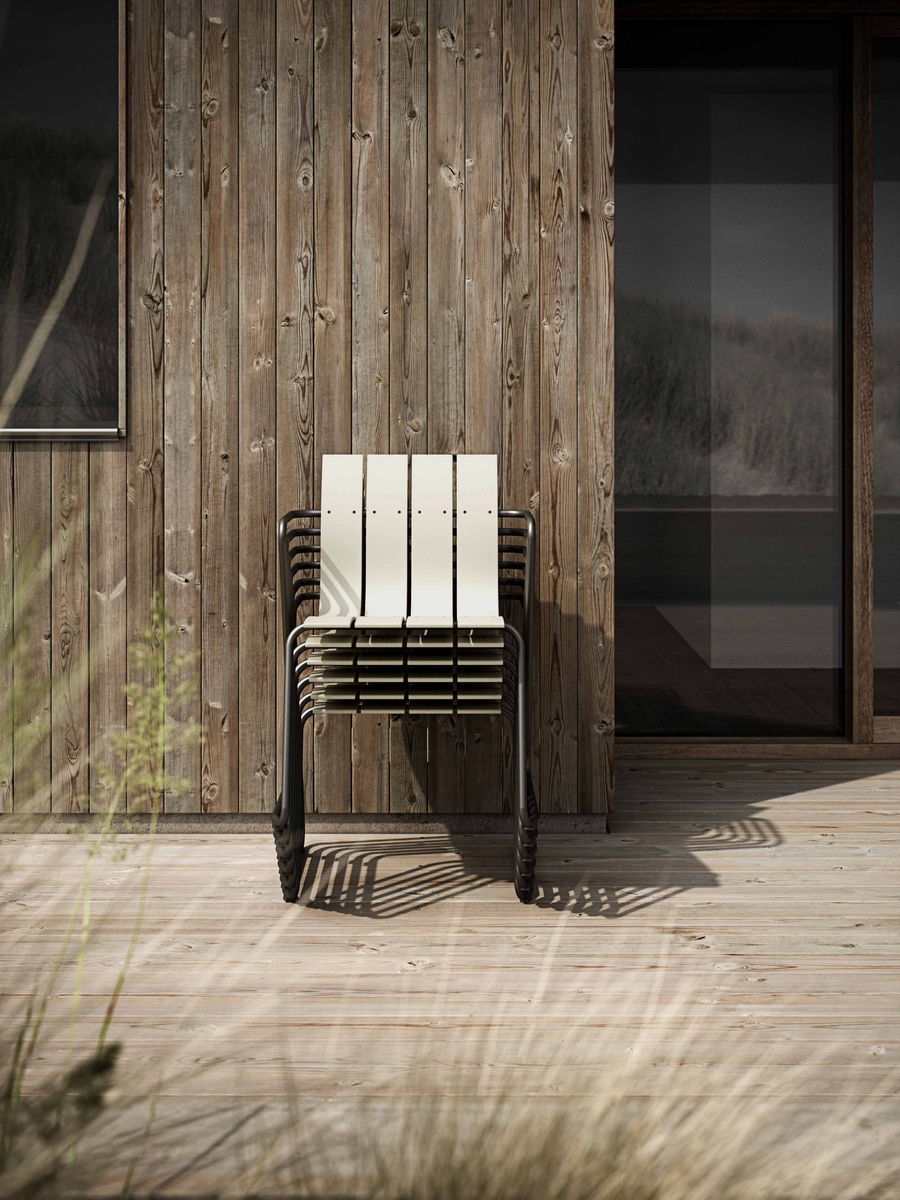 The Ocean collection's simple shape and lightness is an expression of designer Nanna Ditzel's precise, practical and playful design sensibility, perfectly suited to the use of ocean waste plastic.