Massproductions launches Jump, a neat armchair with a seat floating freely in a slim steel frame. The steel frame elegantly connects the chair's four elements – armrests, backrest and seat. The construction enables a removable upholstery, which can be washed or replaced, for an extra dimension of increased service life.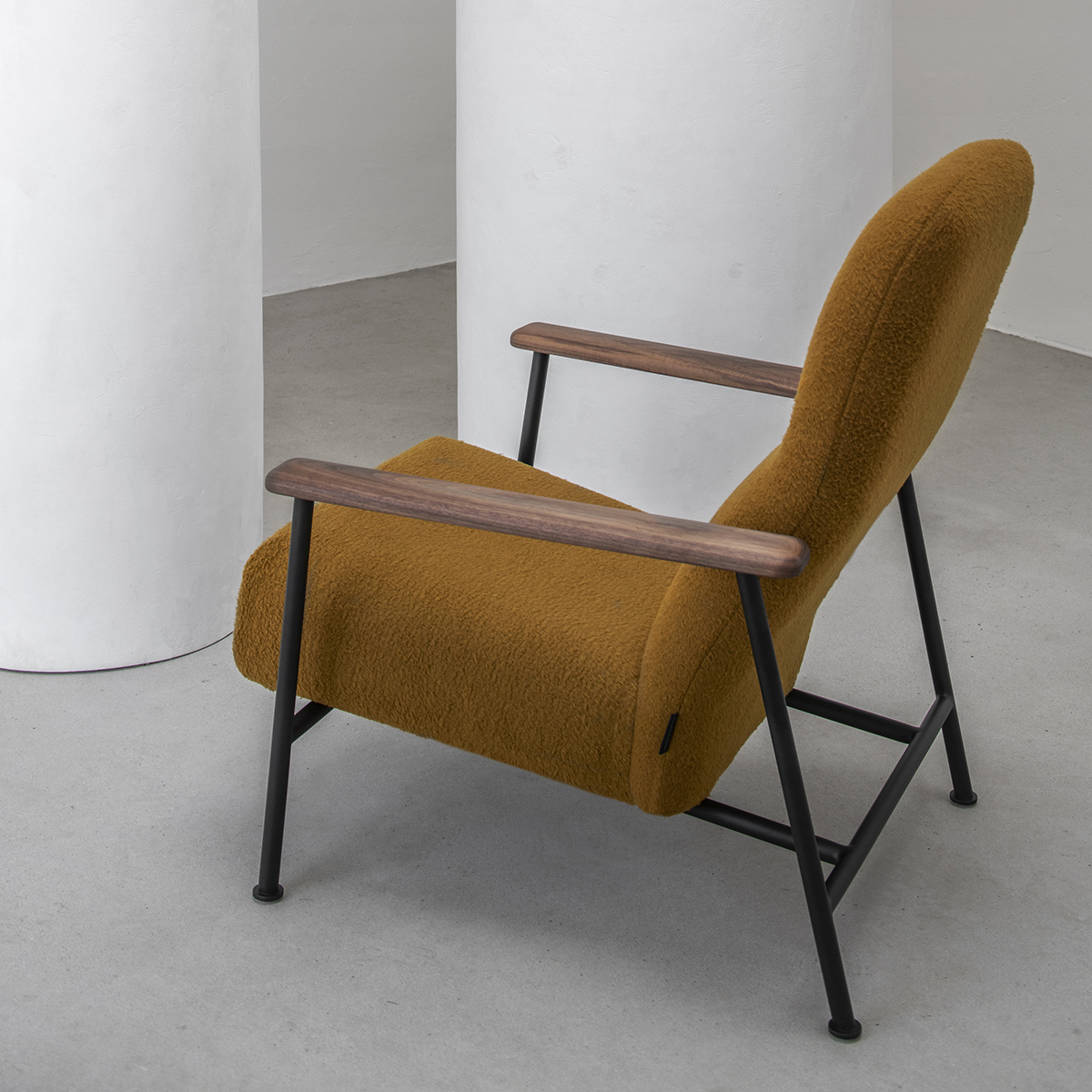 Massproduction's design manager Chris Martin wanted to realize an idea for a visible steel frame, which, like a skeleton, creates the structure and carries the other parts of the body. Jump's backrest is easily mounted in the steel frame for flexibility, high comfort and gives the impression of floating freely in the frame. In contrast to the steel frame, rounded armrests in oak or walnut are added.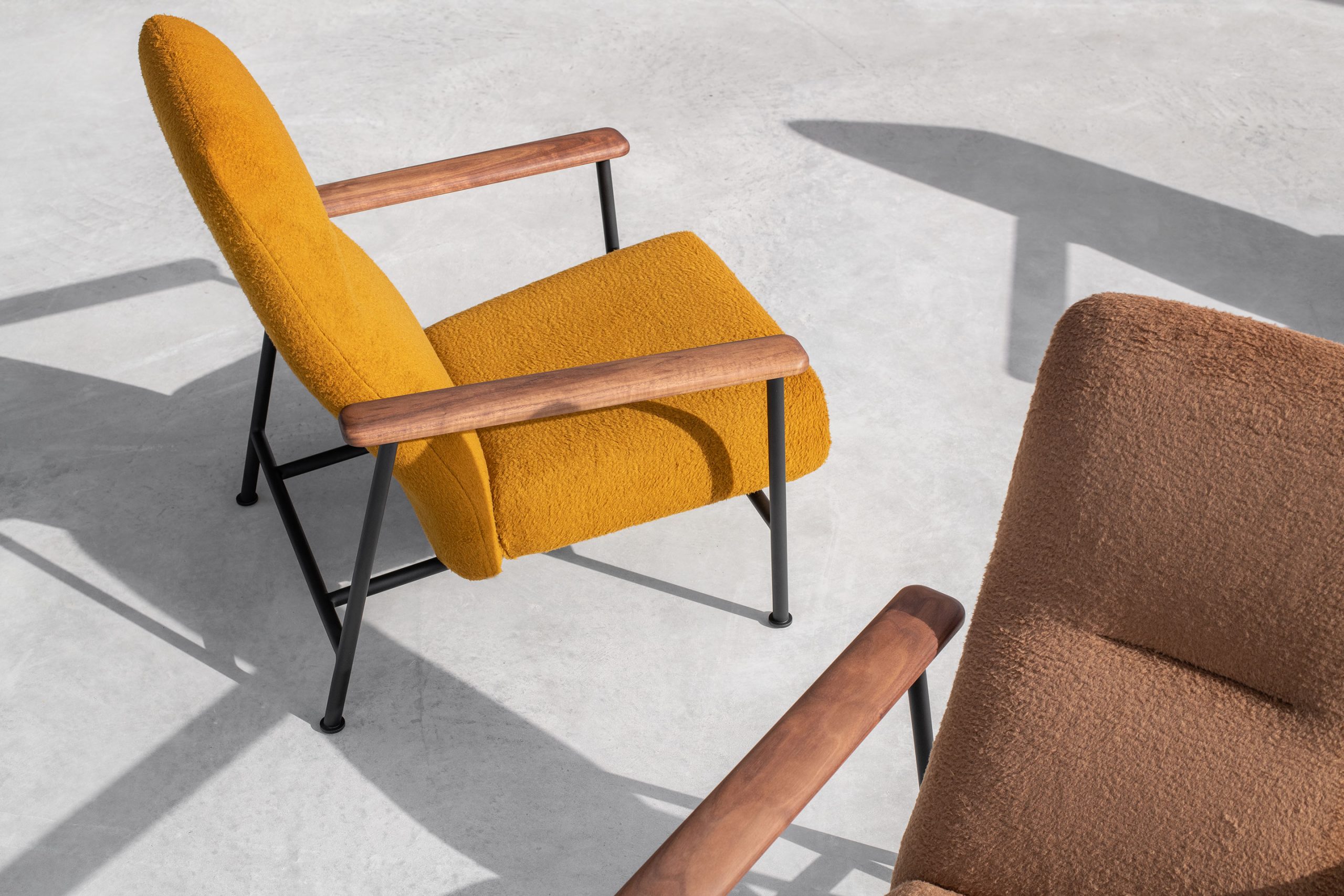 "Jump's armrests are particularly interesting for the design. It is the only part of the chair that comes into direct contact with the body. I chose wood for its warmth and tactility. I gave the armrest a soft shape to give the skin's contact points a soothing and calming feeling", says Chris Martin, Designer-in-Chief and Co-Founder of Massproductions.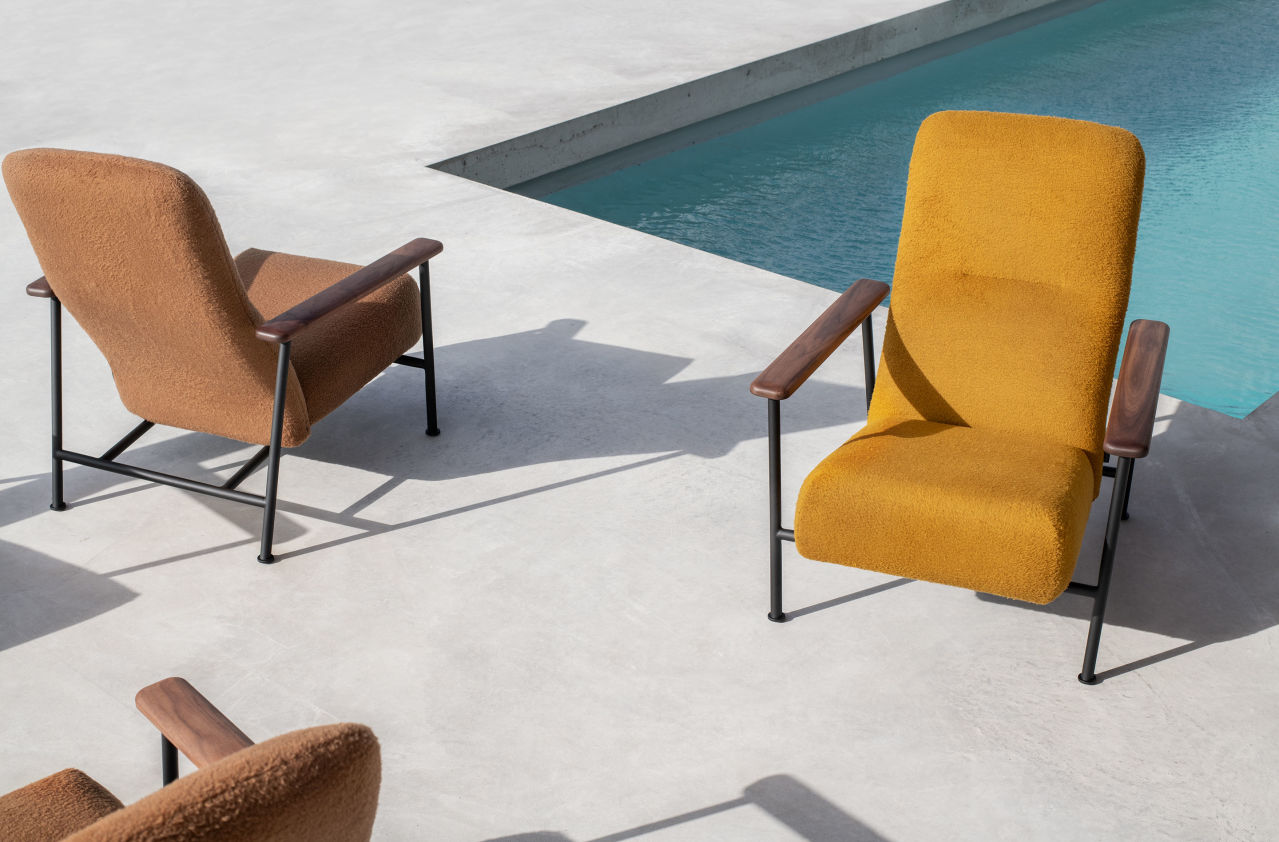 Jump combines modern and traditional production methods. The steel frame's production is fast, precise and controllable, while the tactile armrest in FSCcertified wood is manufactured with more traditional wood craftsmanship.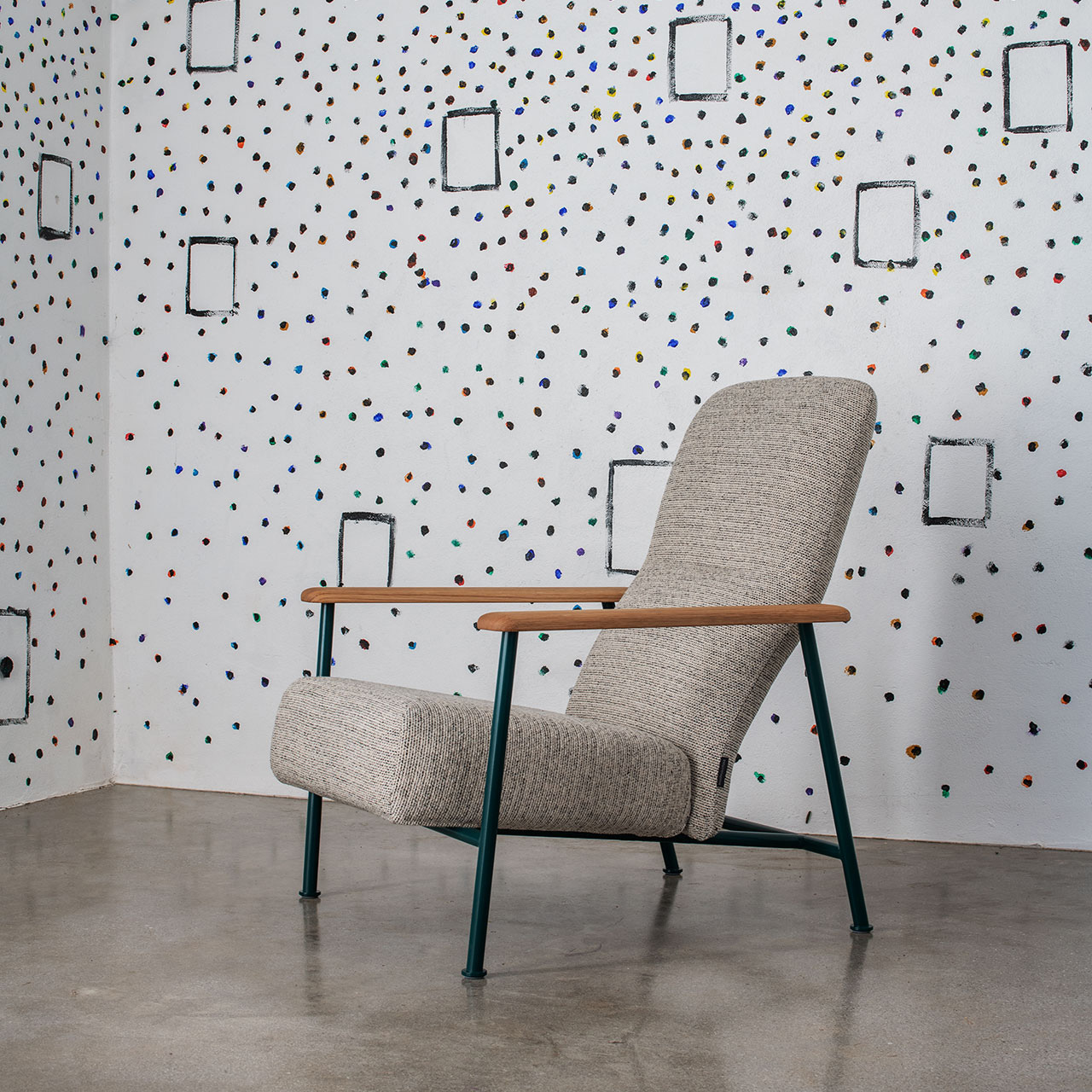 "Having the steel structure visible rather than hidden felt honest, often things are made that are more technical and difficult. Therefore, it can be liberating to design something with a simple assembly. What is more satisfying than tightening a screw with a screwdriver" says Chris Martin.