lntroducing a new paradigm in modular sofas
Republic of Fritz Hansen™ and Jaime Hayon invite lovers of Danish design to experience a new sofa concept: the modular Lune™. Forget all your conventional thoughts about modular sofas. Lune is different. Barn out of Hayon's Ro™ and Fri™ chair design concepts, Lune is based on the same curvy design philosophy, making it quite distinct from other modular sofas. The bold design looks and feels like a conventional sofa but offers the versatility of a modular construction. For a 360-degree design experience, Fritz Hansen and Hayon have also created new Objects pieces to complete the ambience.
Shaped for comfort
The sculptural and curvy Lune™ design is characteristic of Jaime Hayon. In his quest to capture the intersection of clean Nordic aesthetics and southern elegance, Hayon has paired a playful design with Fritz Hansen's renowned quality. The functional, modular system offers unlimited possibilities, from a straight two-seater to larger L-shapes, along with chaise longue options. Hayon's addition of a unique aesthetic dimension to the flexible, modular sofa concept ensures that Lune is not only extremely comfortable but also beautiful from every angle. "Sofas tend to be presented from the front. I wanted to highlight the beauty of the Lune profile and the harmony between the backrest and the seat," says Jaime Hayon.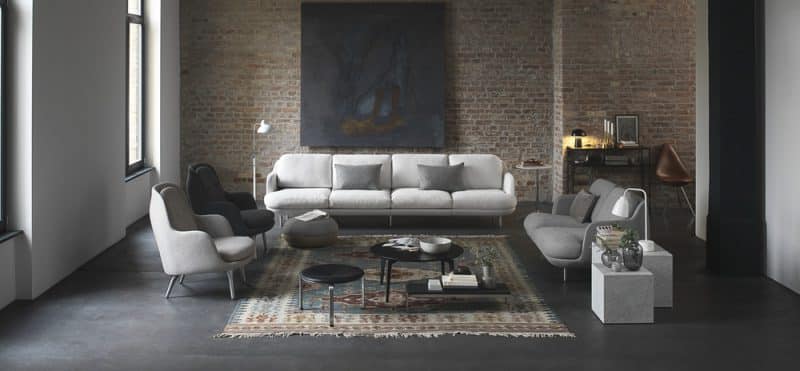 Lune™ is carefully constructed lo enhance comfort in every inch of the sofa. The exceptionally saft seat is upholstered with a cotton-linen fabric blend, while the cushions are crafted using four layers of materials with a top layer of duck and goose feathers. When seated, one experiences incredible comfort and softness as the cushions mould around the body. The sofa readily returns lo ils original expression with just a few gentle pols.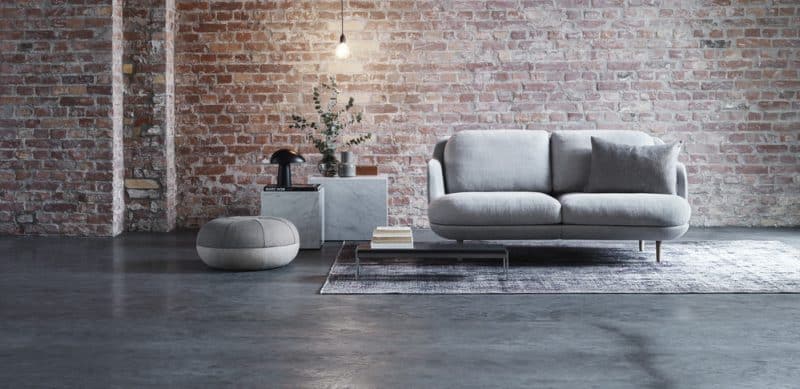 Discussing the successful collaboration with Jaime Hayon, Jacob Holm, CEO of Fritz Hansen says, "I have great respect for Jaime. His ability to think three-dimensionally is extraordinary and highlights the fact that, deep down, he is as much a sculptor as a designer. His design idiom eon be both dramatic yet subtle – always with a twist, and always with a spot-on interpretation of the Fritz Hansen DNA."
The name
Lune is a Danish word that refers to a certain coveted, ideal temperature and the feeling one gets when everything is just right. It is the temperature buns have when they come out of the oven and butter melts on top. The temperature you have when you lie on your favourite sofa under a warm blanket. And the ambience created when snow is falling outside while a fire burns in the fireplace. That is precisely how Lune™ makes you feel.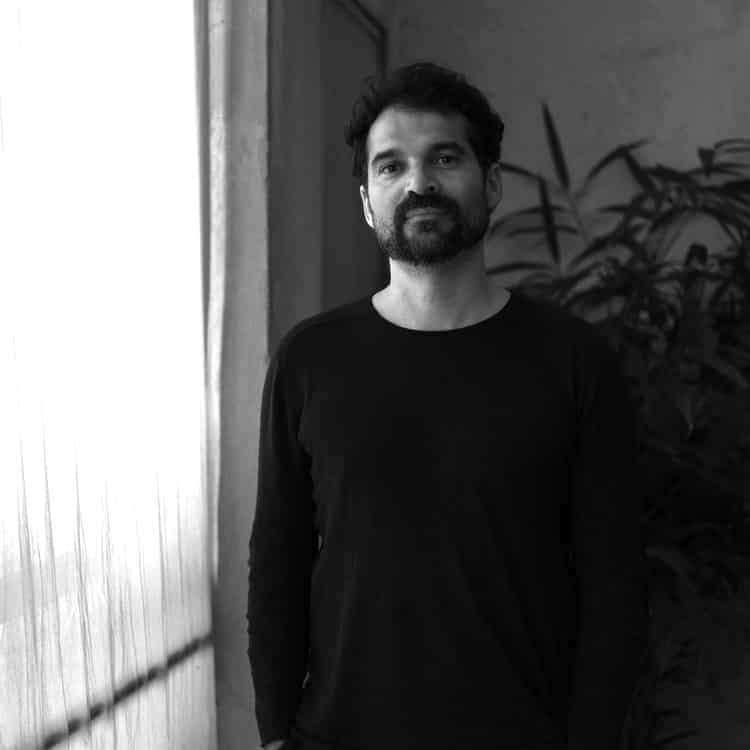 Hayon Objects
As an extension of the Lune™ experience, Jaime Hayon has also created a number of new Objects pieces – a pillow, two throws and a sofa tray – that will be launched alongside the sofa. Representing Hayon as an artist and a sculptor, the Objects have an artistic expression. The pillow and throws, which feature some of Hayon's well-known motifs, are certain to put a smile on your face, as is always the intention of Hayon's creative work.
Meet Lune™ at "Hotel Fritz" du ring Salone del Mobile 2017
Lune™ and Objects by Hayon will be launched during Salone del Mobile in Milan in April 2017 in a spectacular and fantastical setting created especially for the event: the lobby of an imagined new Miami Art Deco-style hotel called Hotel Fritz, curated by Jaime Hayon on Via San Carpoforo in Brera.
Fritz Hansen looks forward to welcoming you to this magical place, where the hot tropics will meet the cool, minimalistic North in a celebration of the long-standing, close partnership between the fiery Spanish designer and the Danish manufacturer of timeless design.


Spara
Spara
Spara
Spara
Spara