LUMINARY LOLLIPOPS – Daniel Enoksson
Since May 2022, Daniel has been working on a project to explore a more sculptural approach to the production of Light fixtures.
Where he, together with local Swedish subcontractors, primarily wants to investigate the possibilities of milling, bending and casting different shapes in copper, brass, aluminum and bronze.
The idea is an exhibition that will deal with light's constant need for other materials. Partly then the surface that the light will hit, but also how to process the luminous body. Where a light source is attached to the molded part that functions as a cooler for the high-efficiency LED.
For Daniel, it was a given to work with the basic classics in lighting, namely a pendant, the floor and the table fixture.
– For me, the project is very much about how the sand cast material gets a surface that emphasises structures and small irregularities from the molds, this makes each casting unique. Then the patination gives the cast parts a deep heavy pigmentation.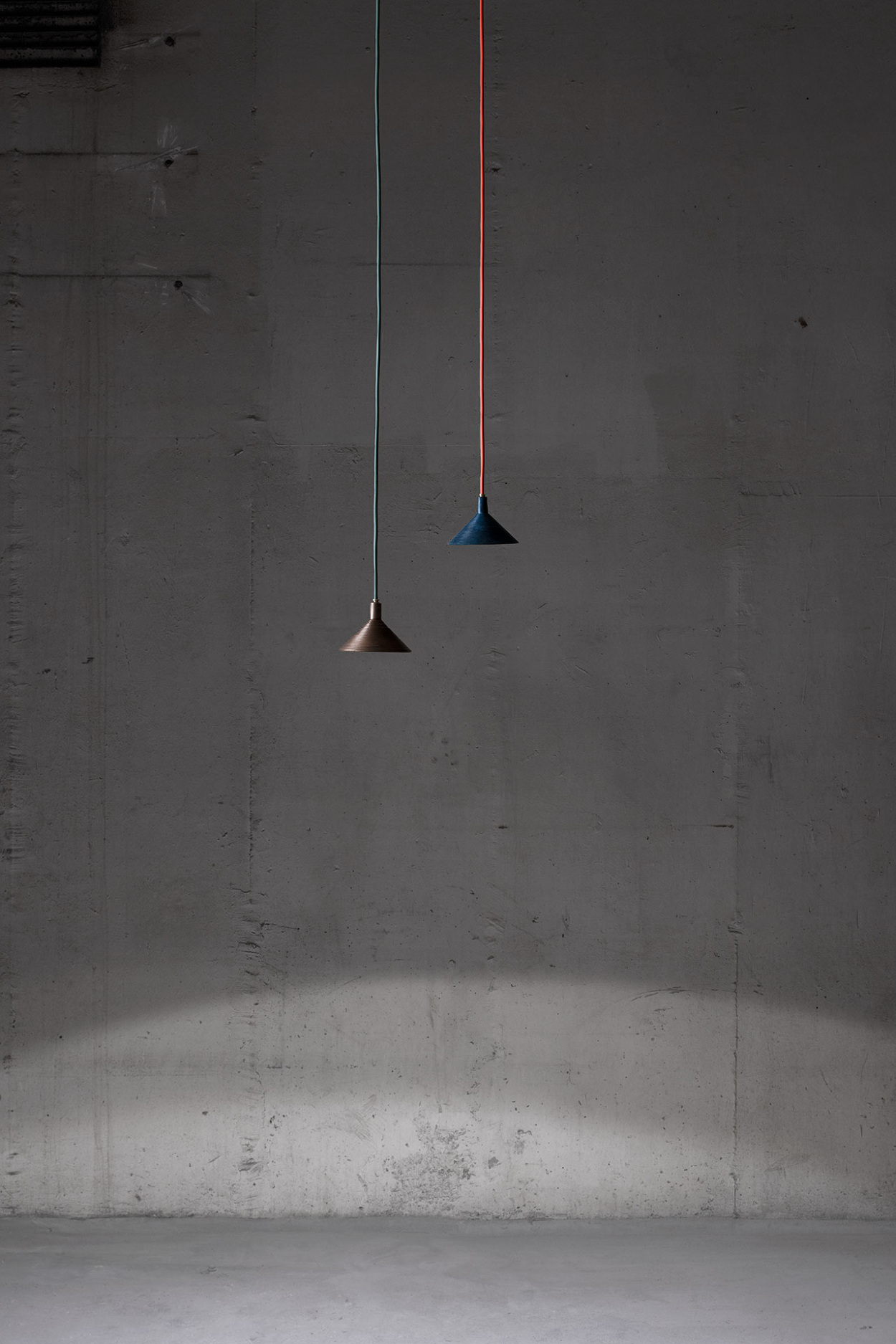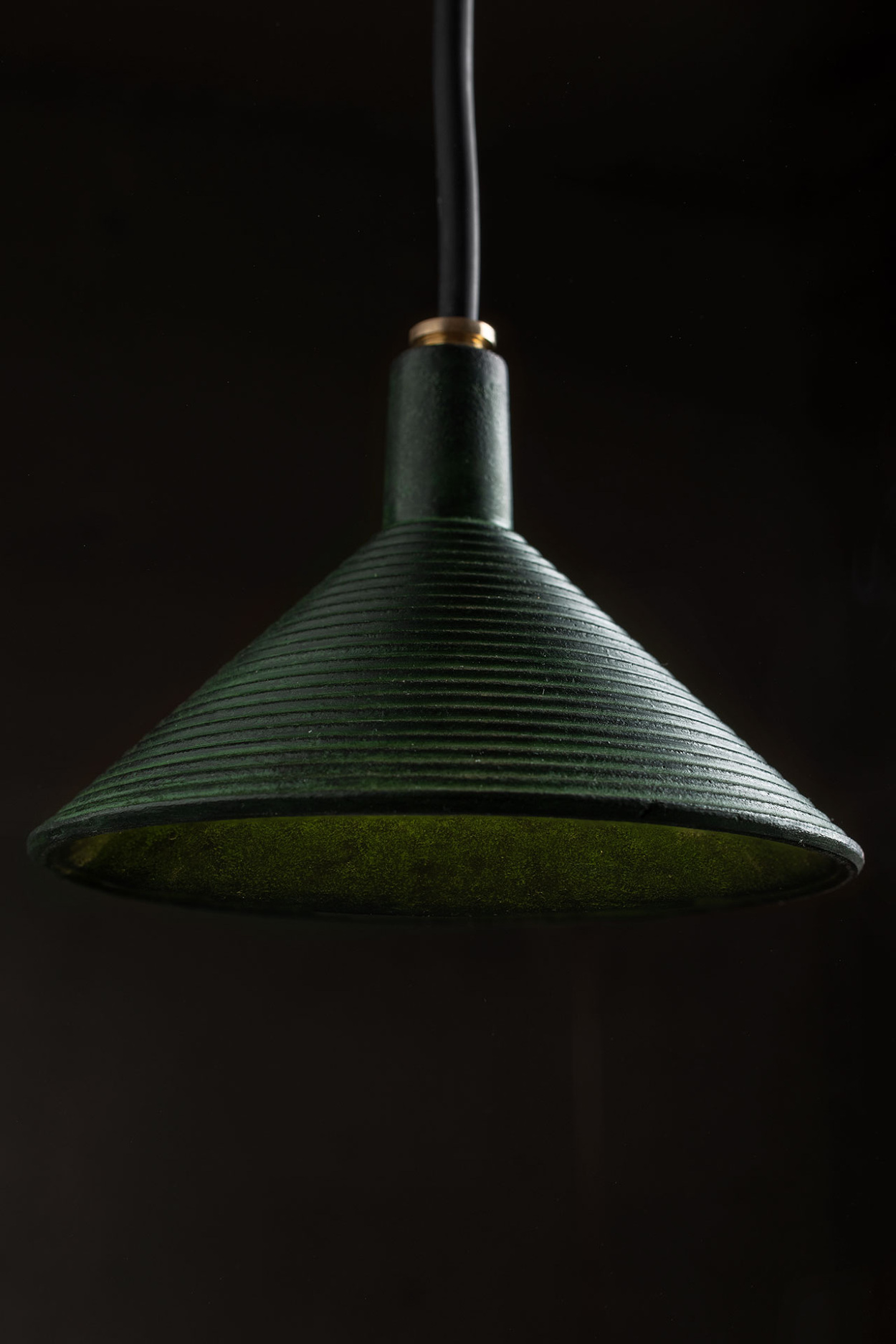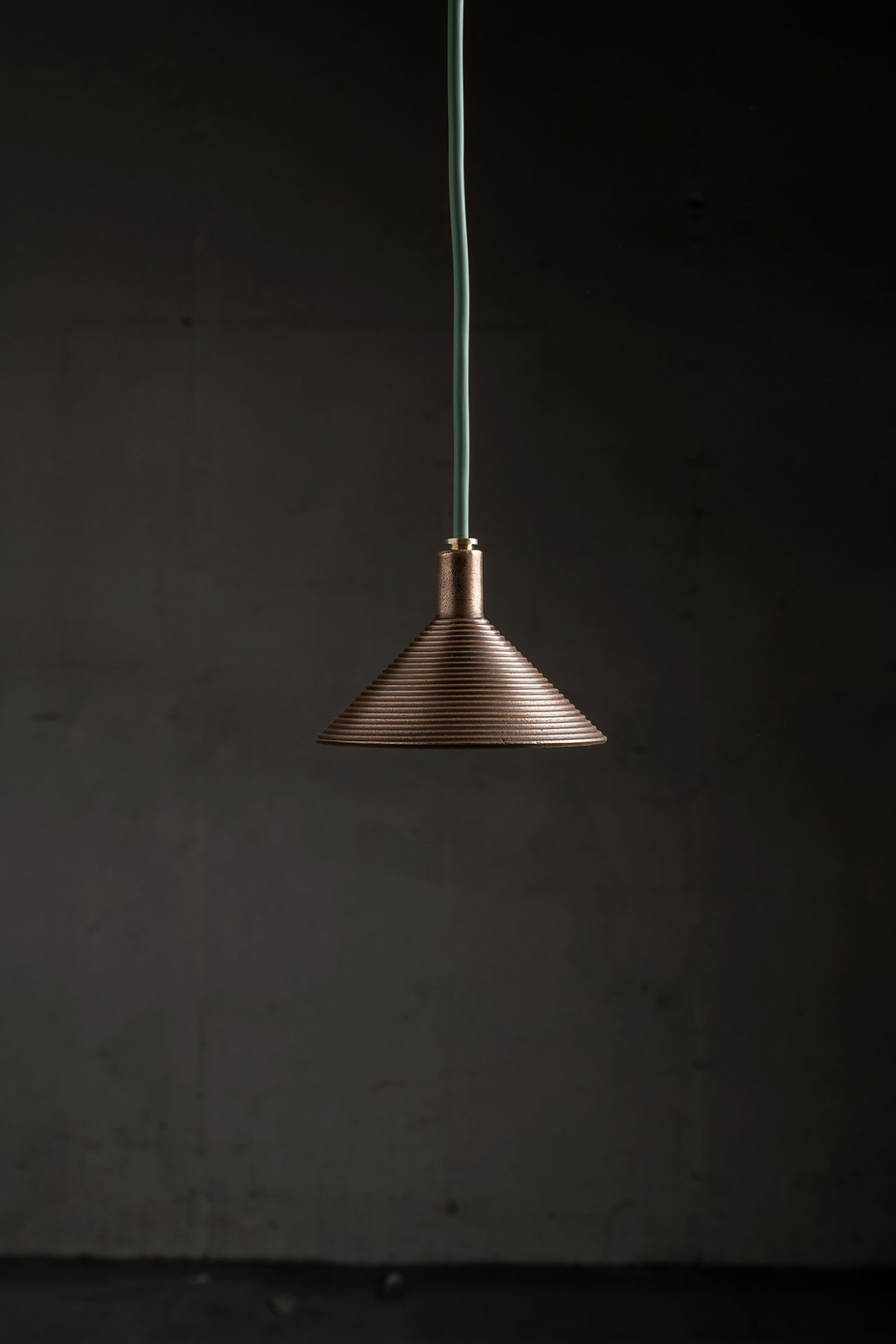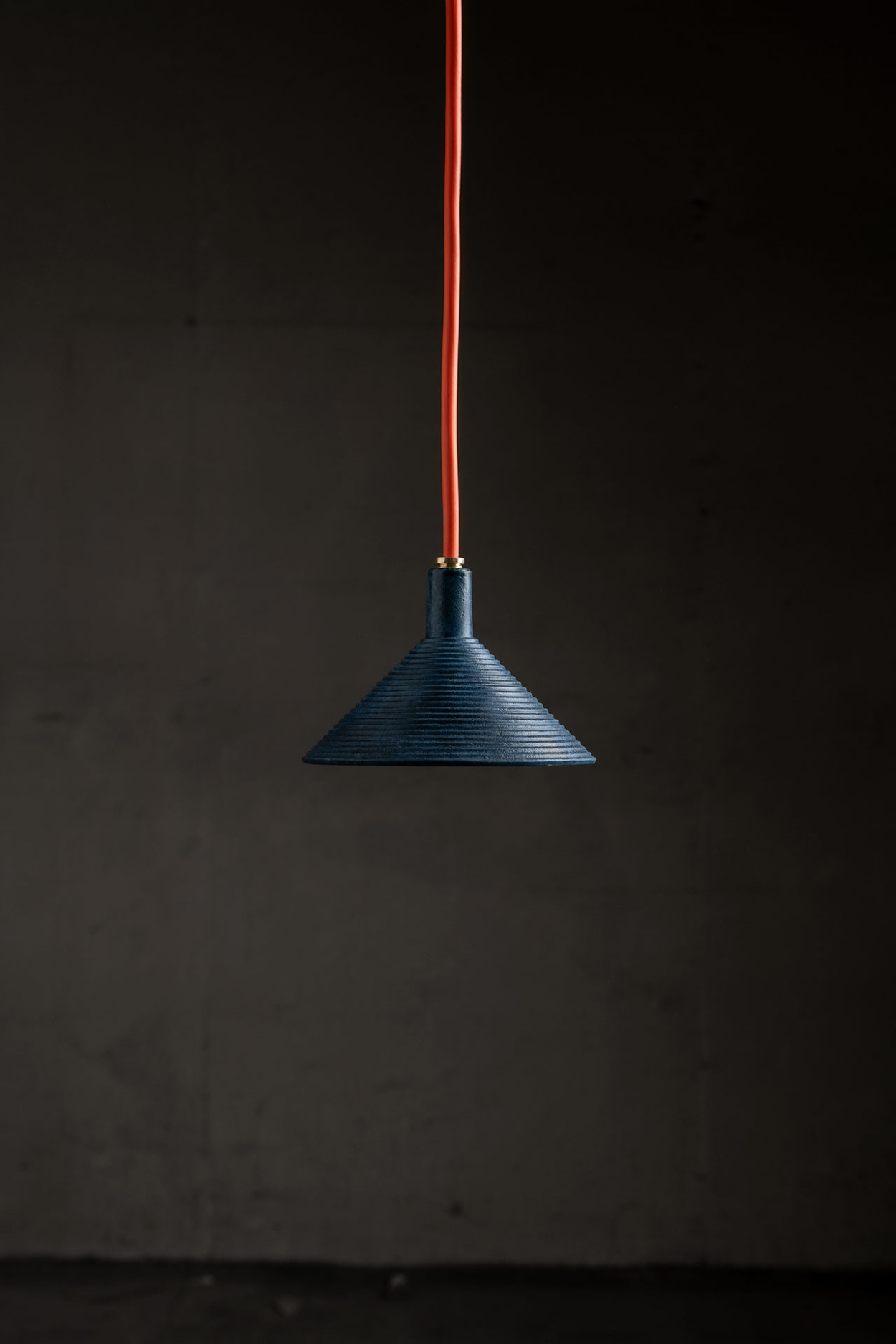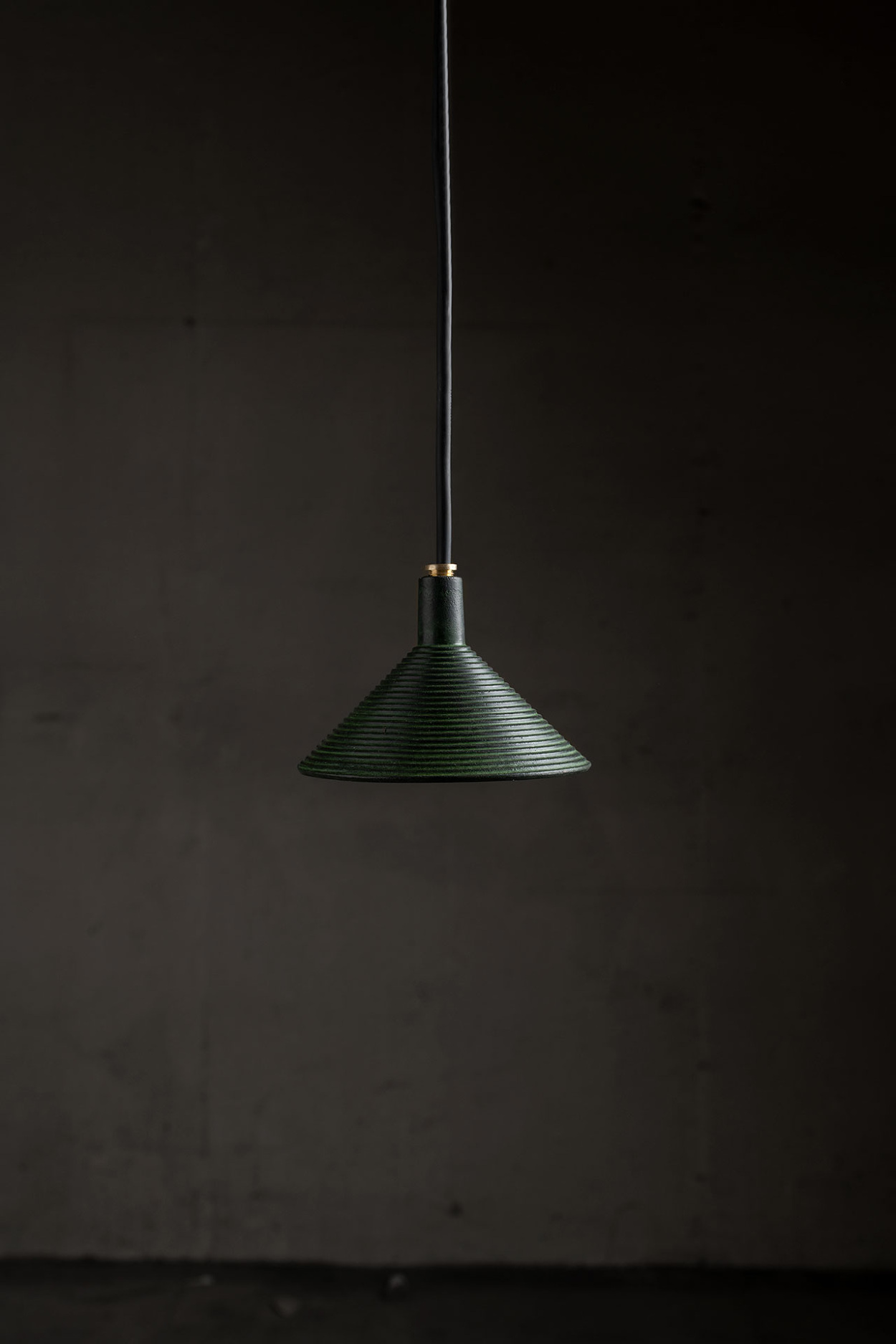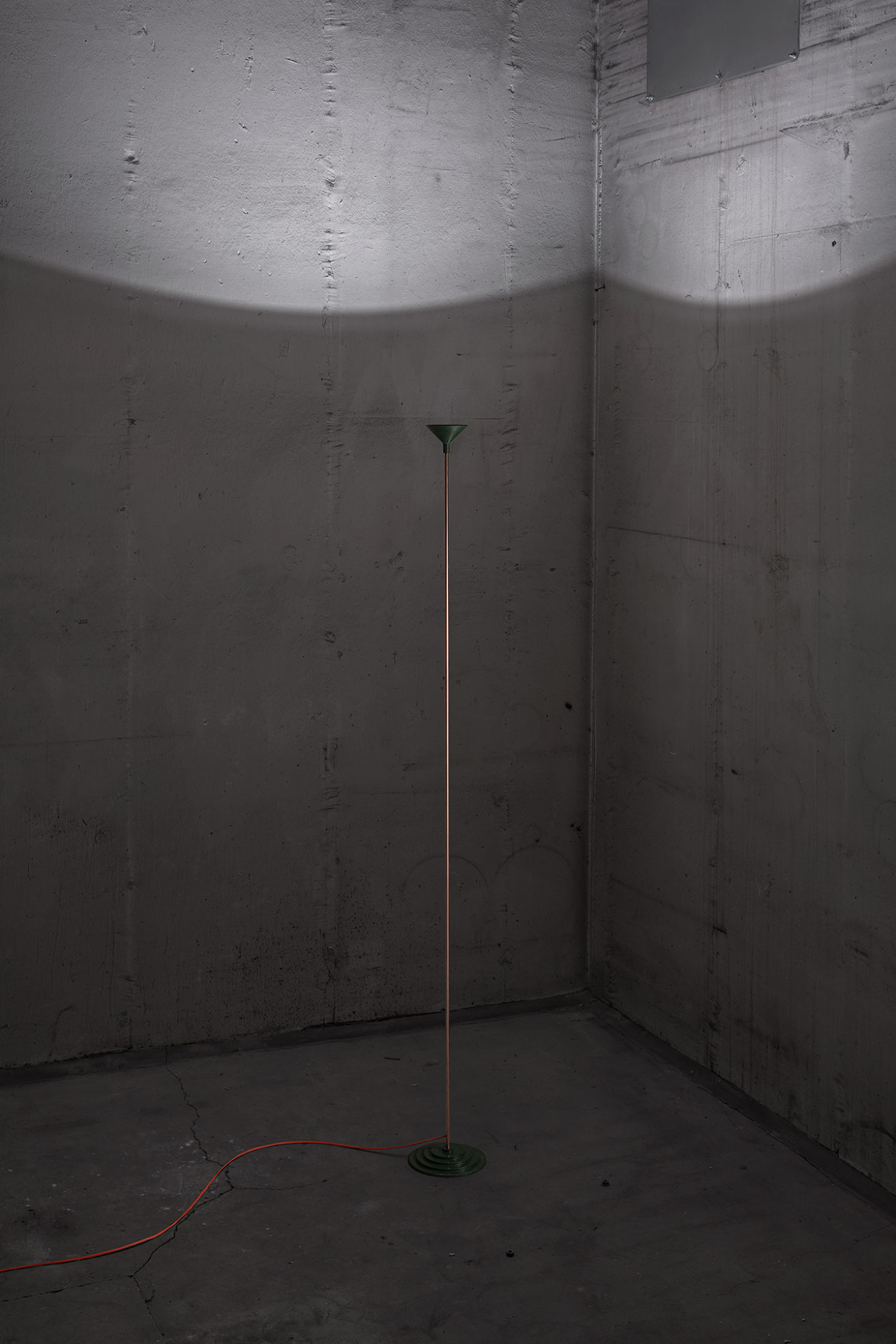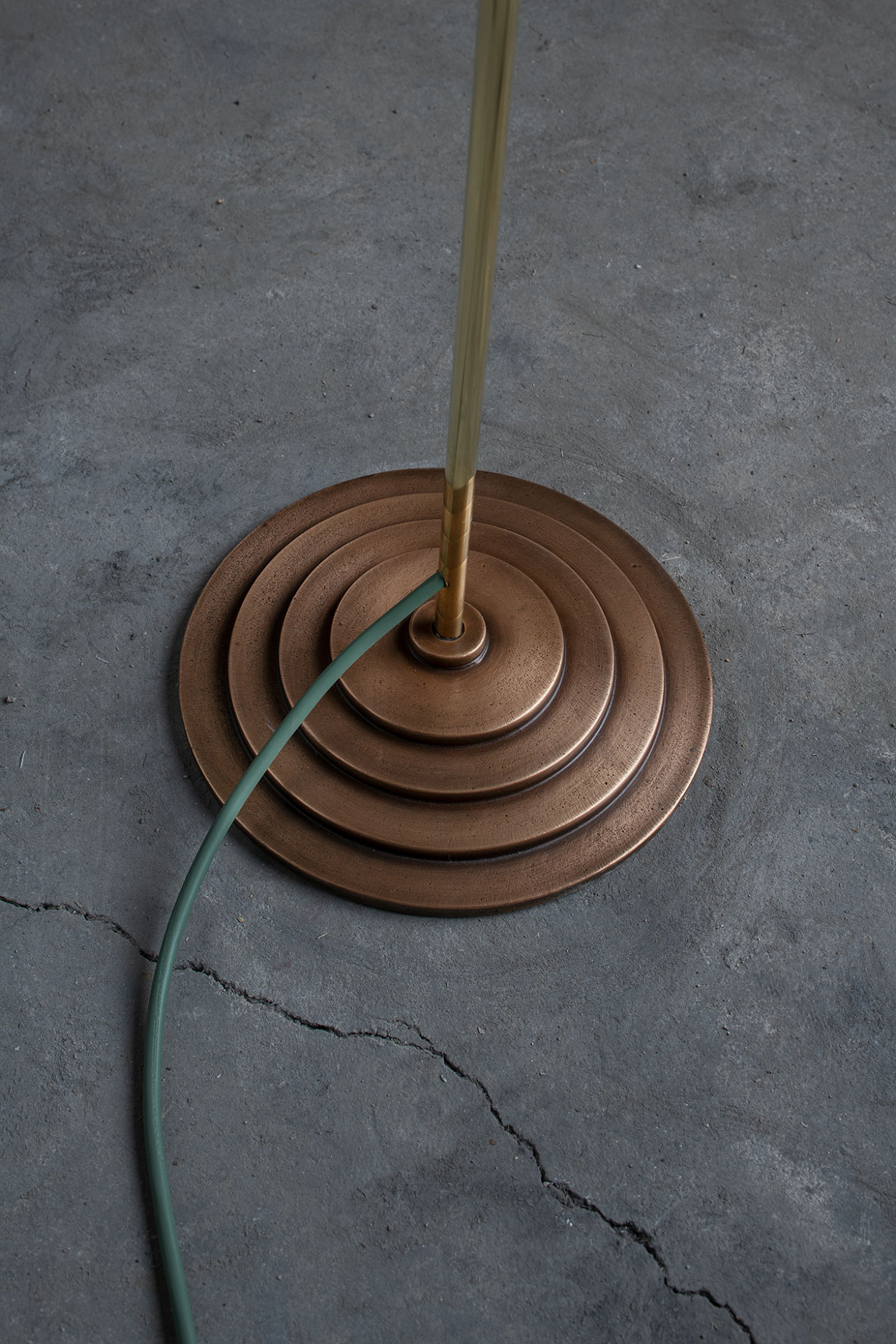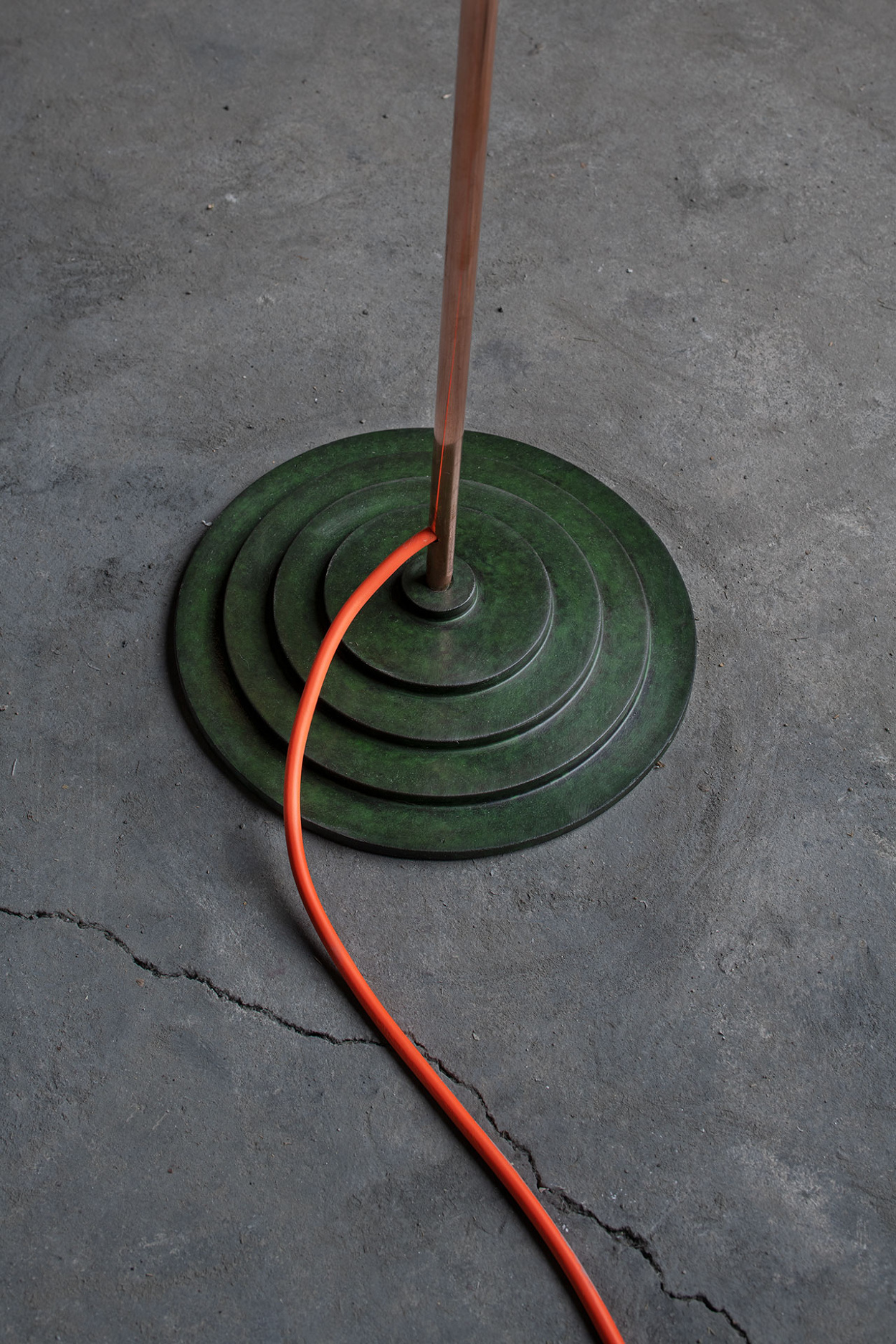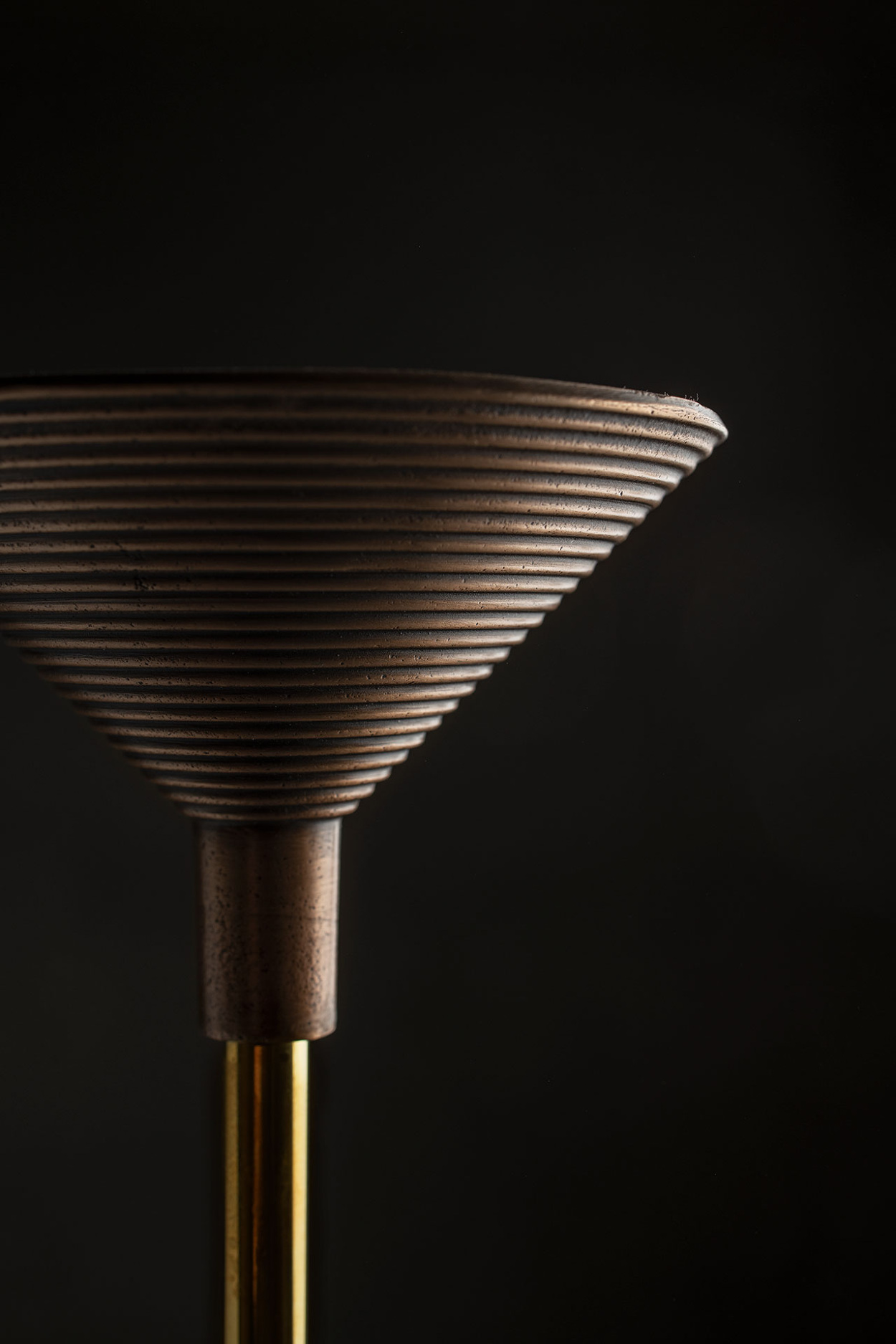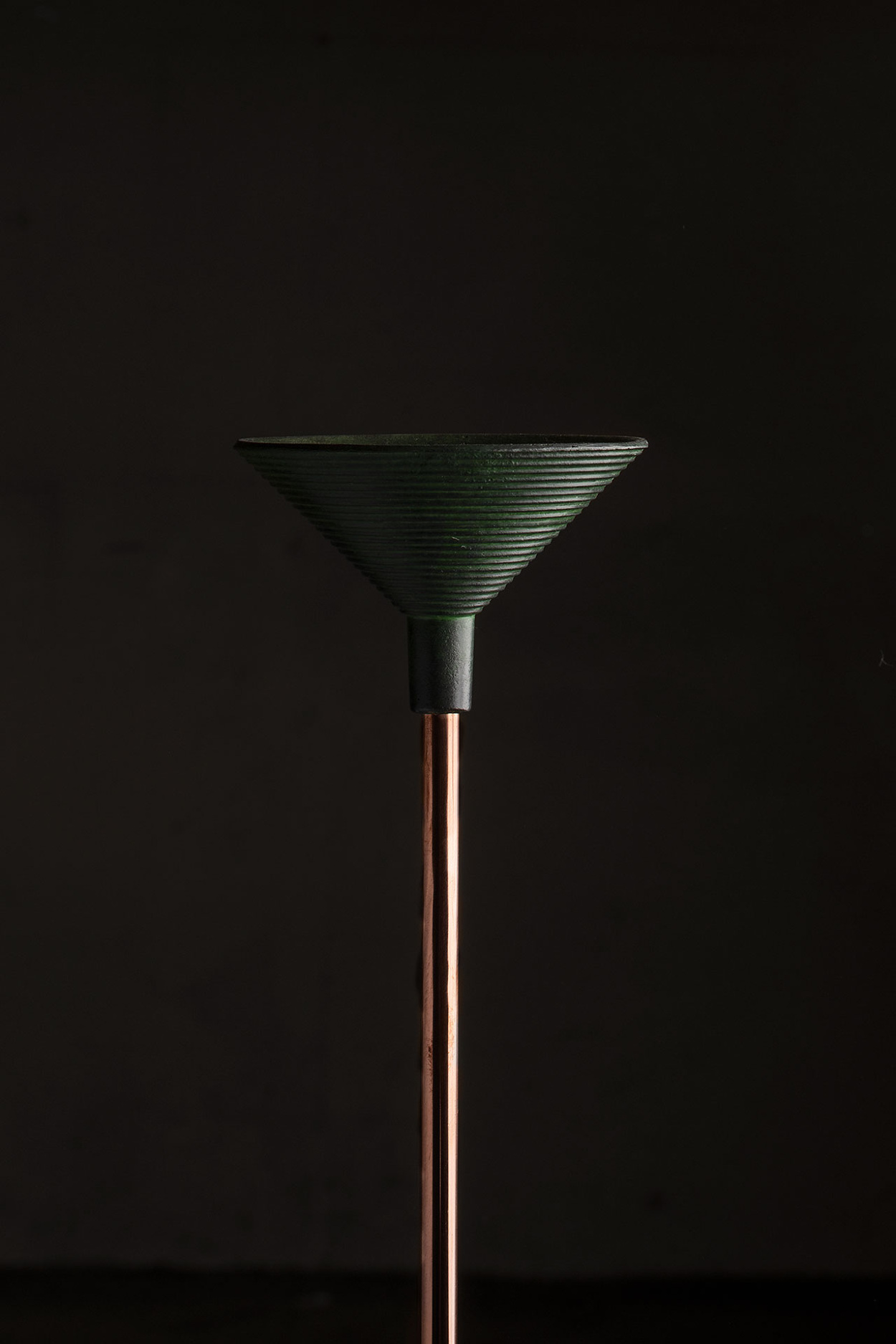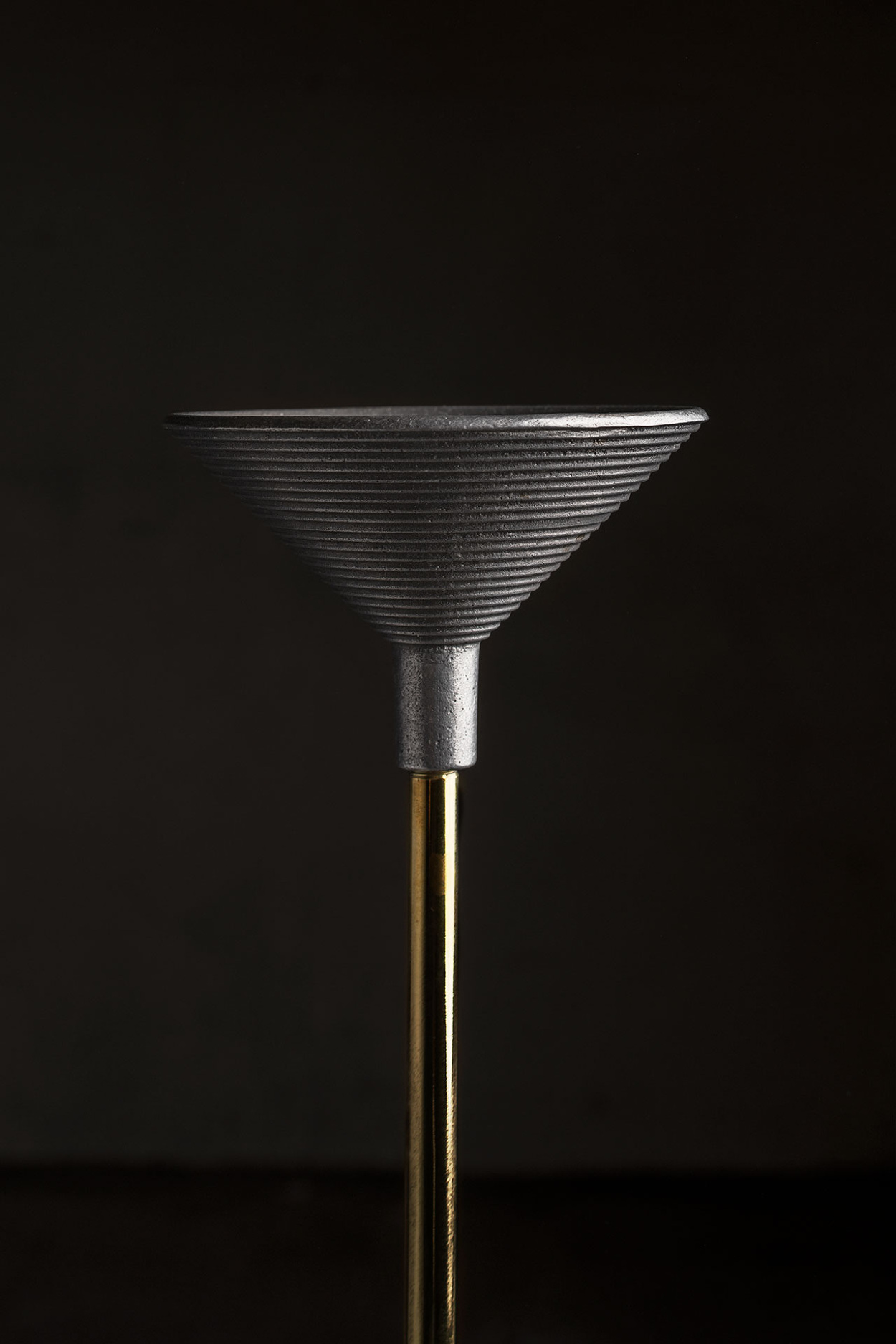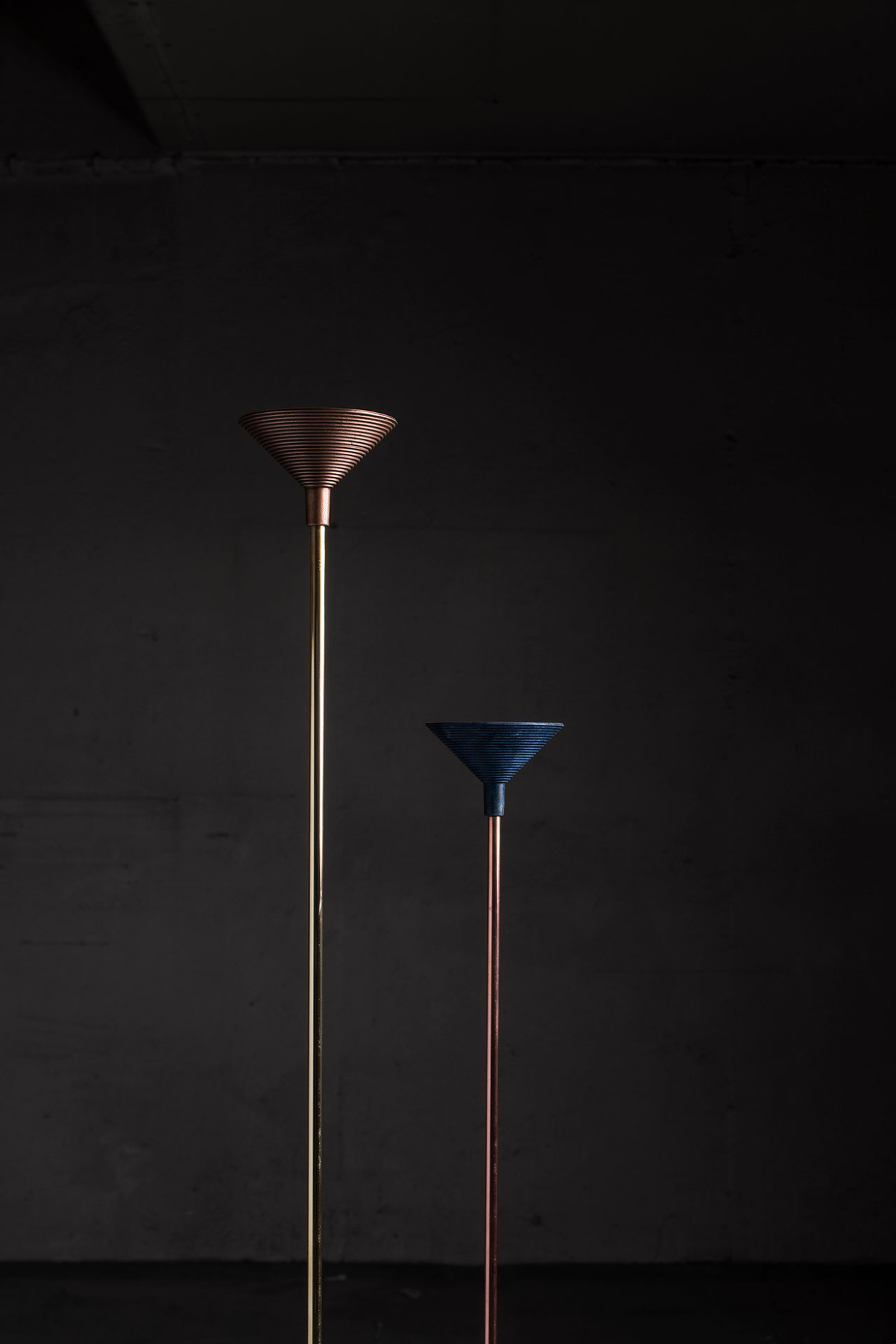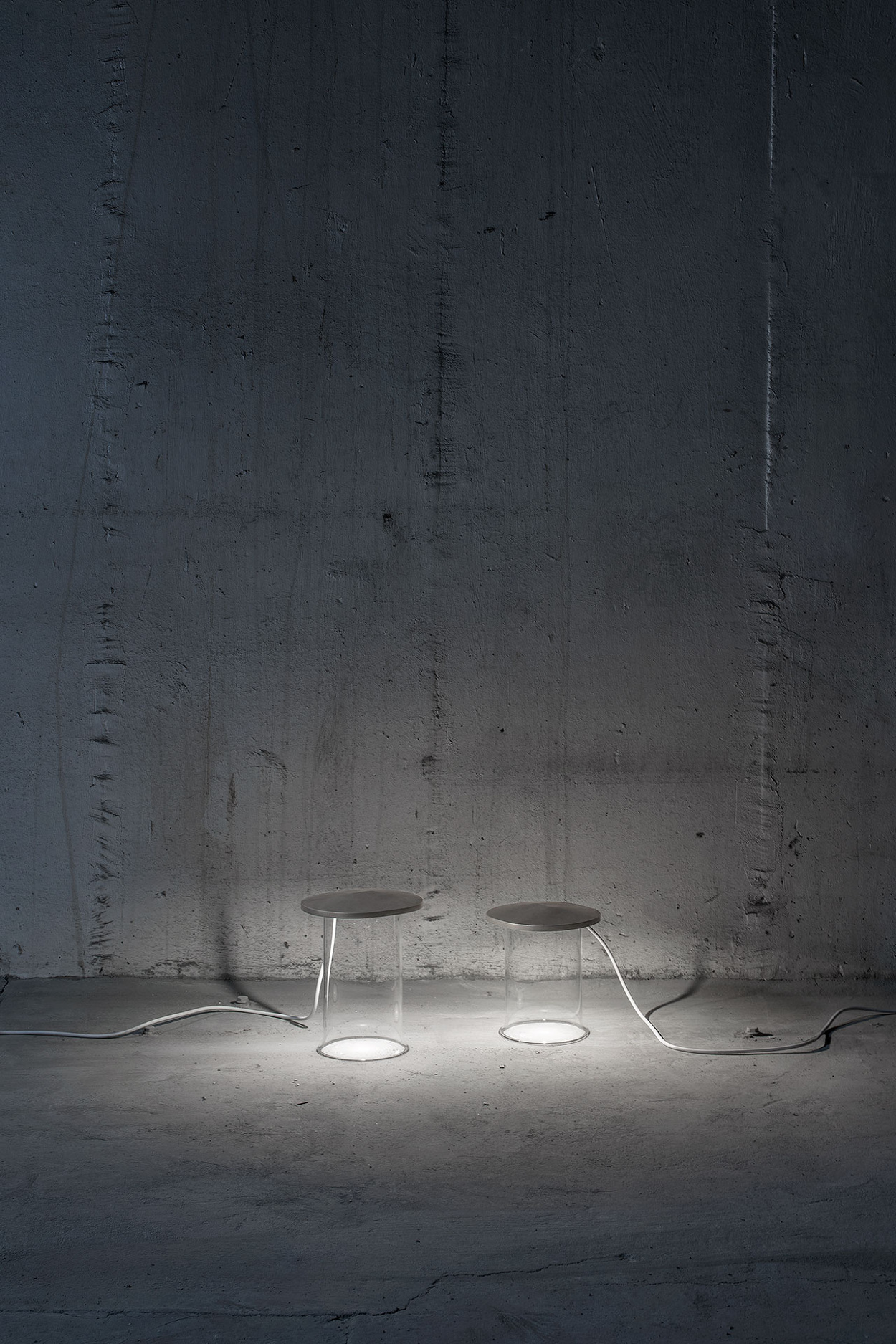 Title: Luminary Lollypops
Type: Unique Lights
Year: 2023
Size: Varies
Material: Bronze, Brass, Copper, Aluminum, Glass
Photo: Andy Liffner & Daniel Enoksson