The result of the latest collaboration between Fritz Hansen and Jaime Hayon, the JH97chair strikes the perfect balance between past and future, making lounging a new art form.
Applying classical craftsmanship techniques to modern innovation design, Fritz Hansen's JH97 is a contradiction in terms: classic yet modern, bold yet
simple, light yet solid.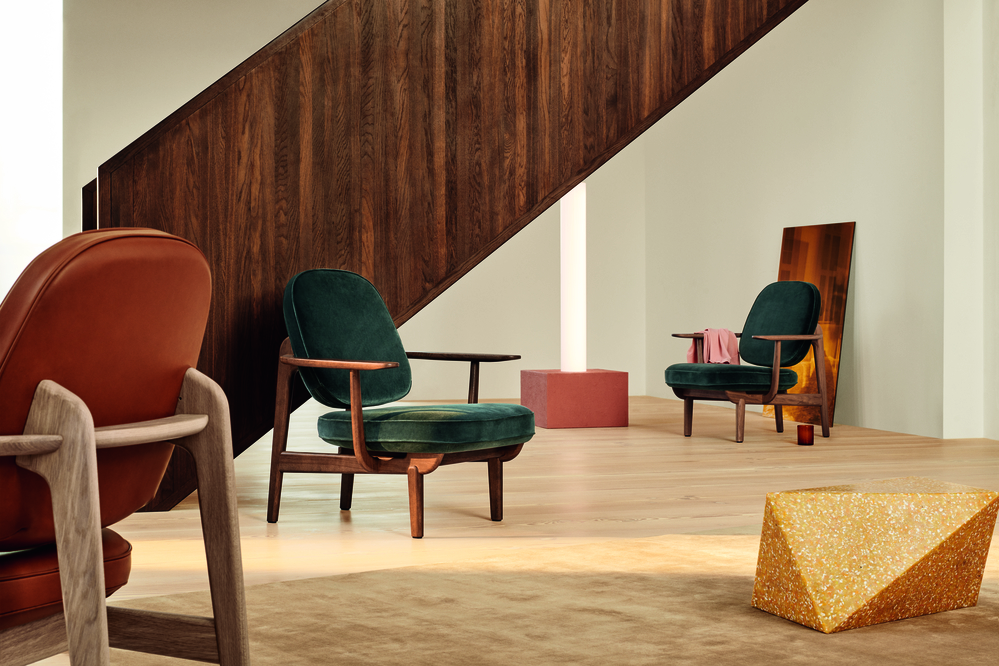 "We wanted to create a modern lounge chair that was light and sculptural in its expression; fusing Fritz Hansen's expertise with Jaime Hayon's sculptural
design language," explains Christian Andresen, Head of Design at Fritz Hansen. The apex of a lounge chair, the new iteration takes its inspiration from nature: Inspired by the pelican, shaped for flight with long, broad wings, a gently curved body and a distinctive bill, the JH97 conveys a similar lightness that belies its strength.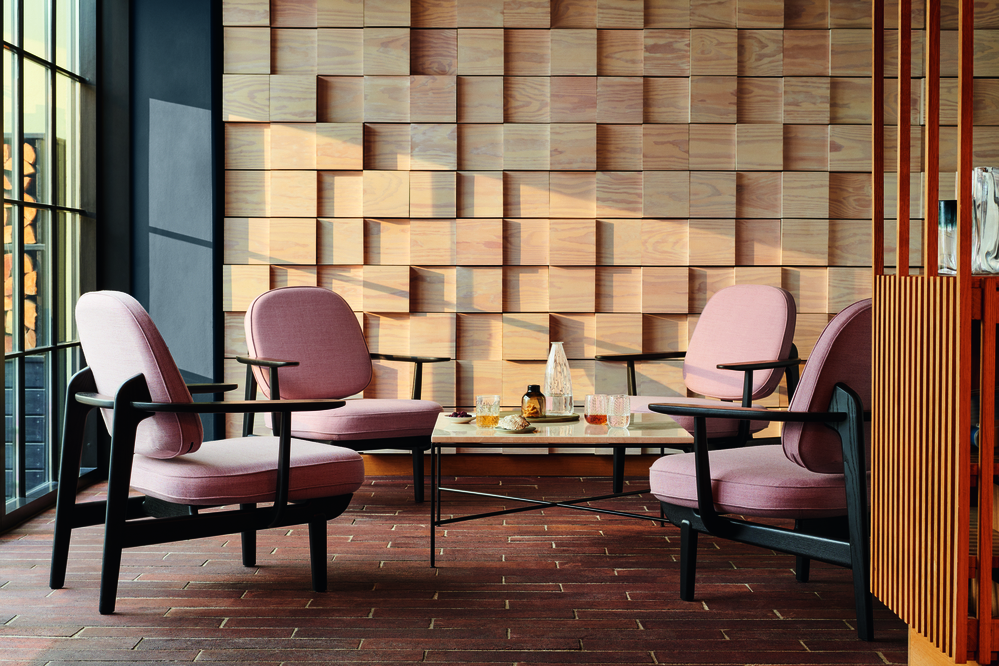 "The idea was to create a "typical" Danish lounge chair, expressive and modern. Comfort was a key factor, as was the combination of the best of Danish design tradition and modern technology," notes Jaime Hayon.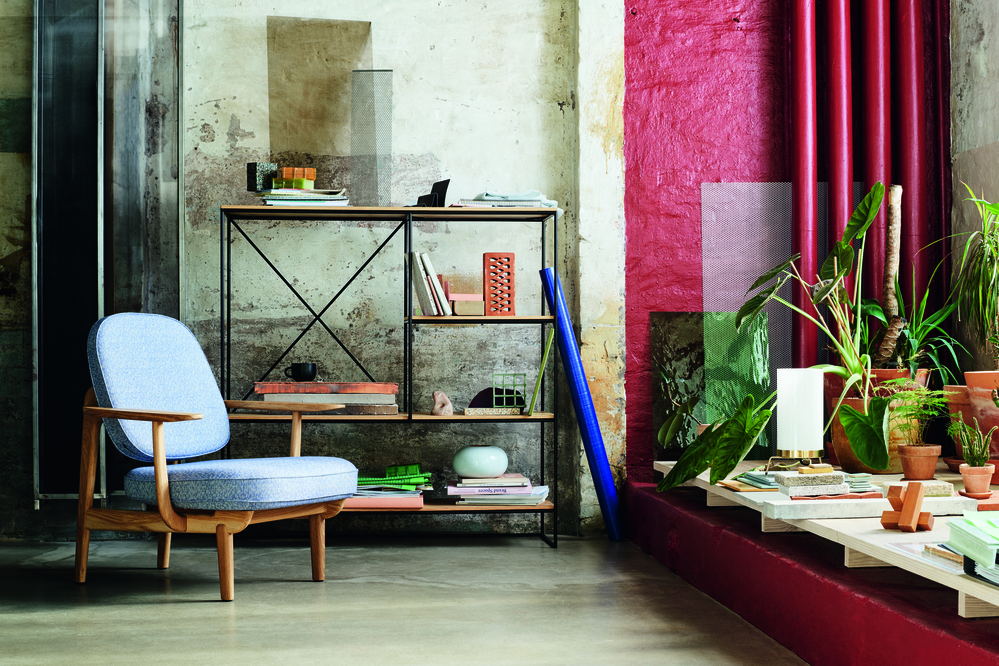 Perfectly proportioned with a solid oak frame – available in natural oak, stained oak and black ash – the open, low-slung silhouette has a contemporary feel despite its classic roots. Elegant from every angle, the decorative joints with gently rounded edges are assembled by hand in a nod to Danish heritage designs and craftsmanship tradition. Exaggerated armrests – wide and flat – embrace and support the body, as does the curved backrest, angled in an upright position for comfort when sitting for prolonged periods of time. Enhancing the laid-back feel, generously sized cushions are upholstered with detachable covers in textile or leather, allowing you to easily change the expression.
Fitting seamlessly into any setting – from homes to hotels and office headquarters – it lends beauty to every environment thanks to its honest, timeless expression. "The JH97 is more than just a chair: it's expressive, light and comfortable, bringing life to a wide range of spaces," comments Jaime Hayon on the versatile new design.