The solid wood lounge easy chair Link with its wonderful detail already feels like it is a future classic. It is a given favourite both visually and as relaxed seating, either reading a book, in conversation with friends or in a meeting room with colleagues.
Link is designed by Dan Ihreborn, the renowned furniture and lighting swedish designer. Dan's sense of craftsmanship and wood machining reaches its full potential with Link. The easy chair also pays homage to the knowledge, innovativeness and sustainability mindset found in the Swedish furniture industry where we at Stolab are a proud representative.* Stolab offers Dan the right knowledge and capacity to transfer Link's complex shapes and detailed elements from the drawing board to a modern production line.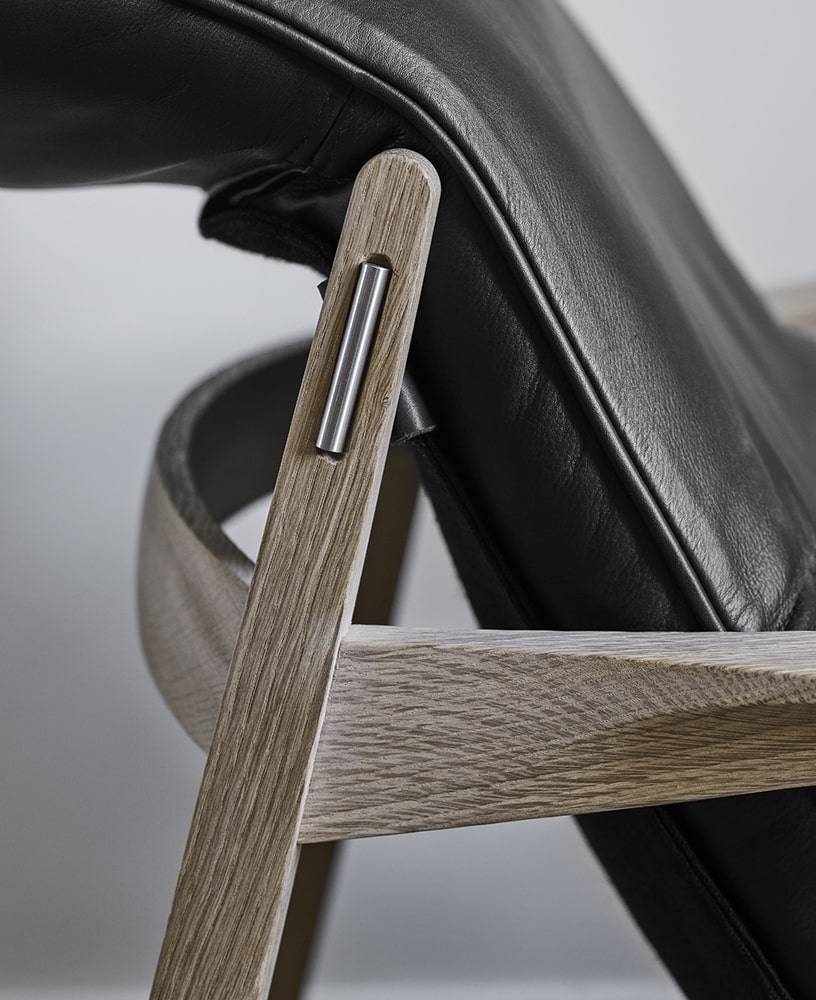 A link between the 50s, today and tomorrow 
Dan's design process for Link is based on 50s' Scandinavia in terms of furniture design, when winged armrests were common occurrence in furniture design. There is however in Link a strong level of innovation through its stringent shape and design of minimalist size. This innovative mindset also permeates any design and production solutions. In other words, Link connects yesterday, today and tomorrow.
Excellent detailed work 
Dan's objective has been to design a minimalistic piece of furniture with clear lines, taking care that almost all surfaces have been radius-milled to make them look more slender. In this way, the easy chair is seen as being lightweight and resilient even if it is a solid and impressive piece of furniture, suitable for both resting and socialising.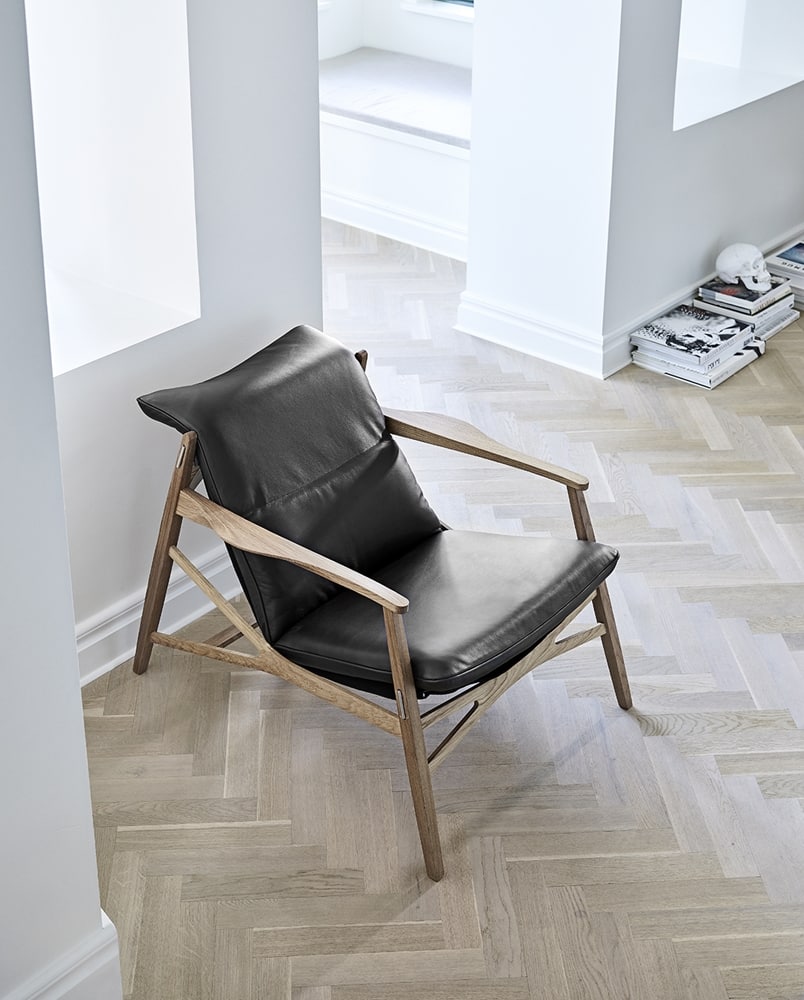 A future classic 
The result speaks in many respects for itself. The hope is that its form and quality materials will last over time to become a future classic.
*The Link lounge easy chair was initially part of the Innovation Square project, of which Dan is one of the initiators. The project goal is to boost innovativeness and global competitiveness among Swedish design companies in the conversion to sustainable production in a circular economy.

LINK FACTS 
The Link lounge easy chair is made of solid oak. The surface can be treated with white pigmented oil, natural oil, bright matt lacquer or any of our 13 coloured stains. The seatcushioin is available in three different Tärnsjö leather versions: Dark Brown, Natural or Black. The seat cradle is available in black Tärnsjö leather or black or linen-coloured Canvas. The easy chair is 69 cm wide, 93 cm deep and 67 cm high. Seat hight 34 cm.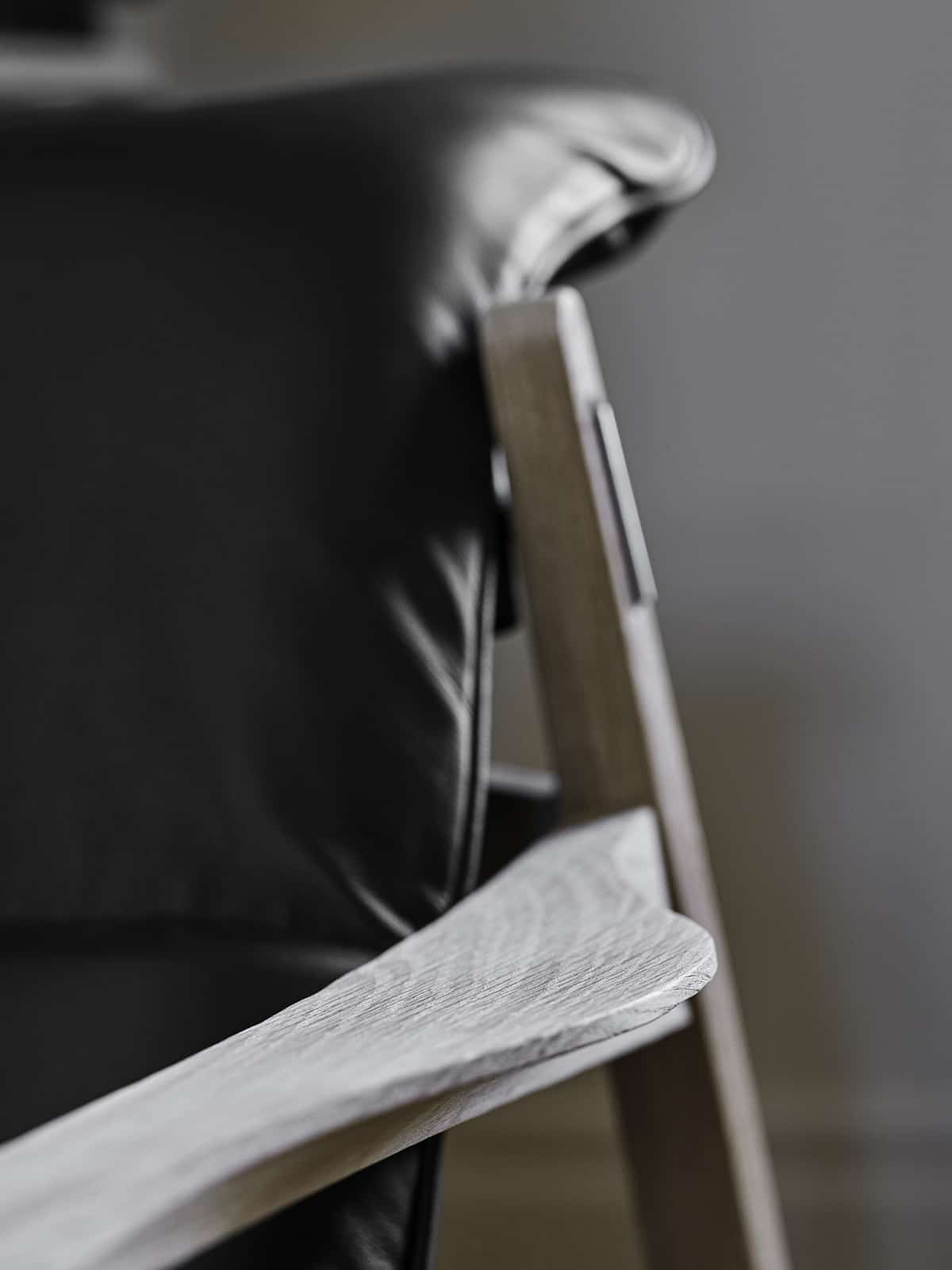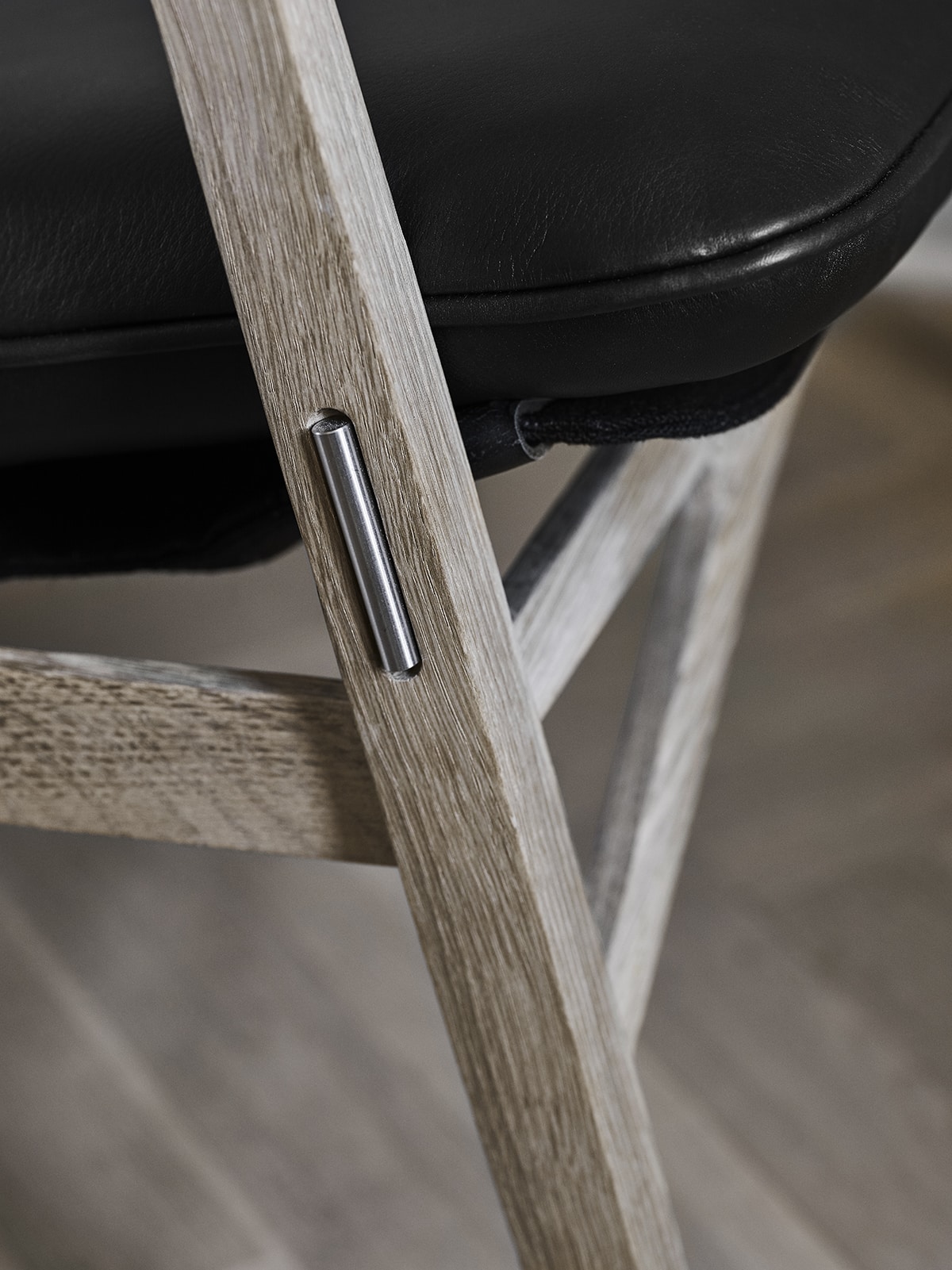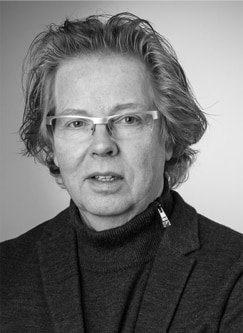 DAN IHREBORN
Dan has been a freelance designer since 1991, working mainly with furniture and lighting. Dan is also developing and running his own design project 'The Dan Ihreborn Private Collection'. A small collection comprised of unique items and furniture pieces, the project is designed to create a sense of both pleasure and excitement, while revealing the process involved in making new personal discoveries within the form.