Lina, Tulip vase
Design Thomas Sandell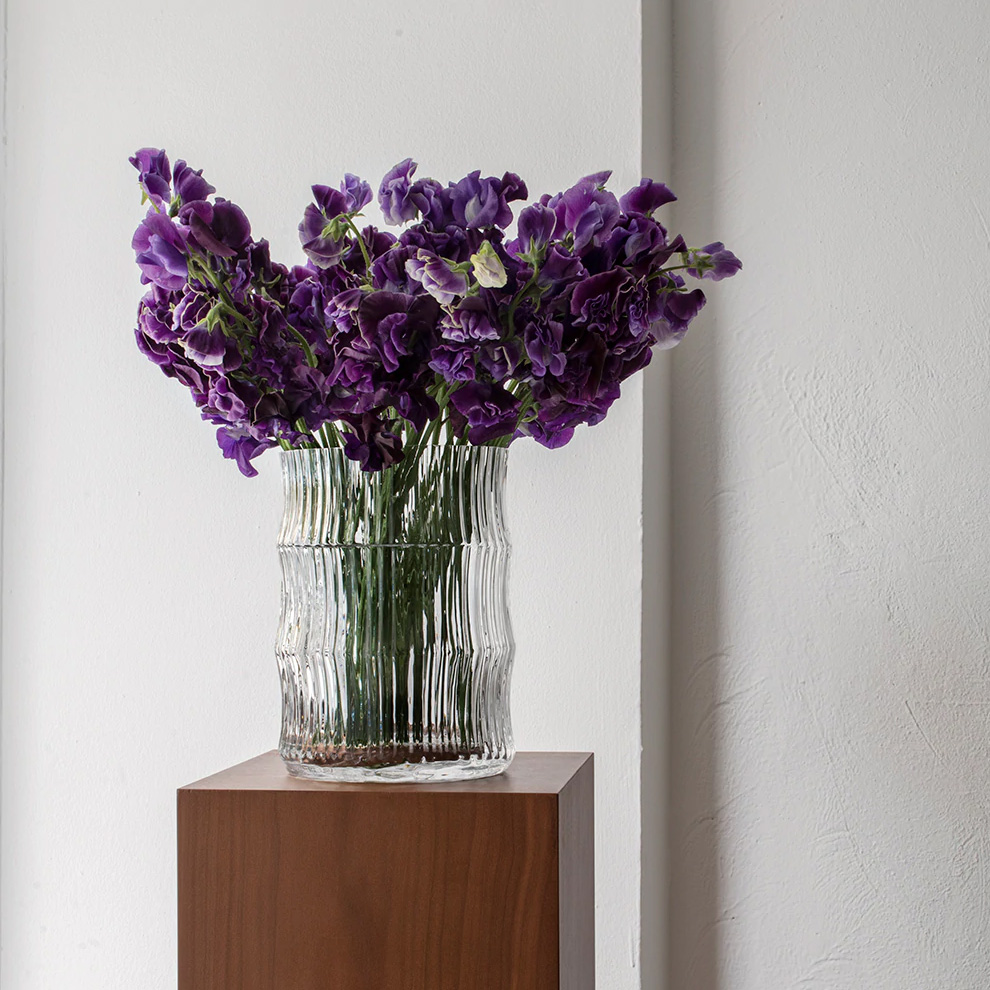 Lina is made entirely of lead-free crystal, so-called barium crystal, and is blow-molded in a solid graphite form. It has a cracked edge that gives a clean and precise finish. Several craftsmen are involved in the process, and the various steps are high. requirements for both time and precision.
Lina is produced in energy-efficient electric furnaces in the cabin at Reijmyre. It is machine washable, but hand wash is gentler and recommended.
In Thomas Sandell's design, desire and curiosity are a constant driving force, and his assurance of form combined with high craftsmanship and a thorough executed idea has become his hallmark.