PH 2/1 Table lamp
In the Limited Edition of Poul Henningsen's PH 2/1 Table, the design and materiality of the elegant classic is paired with the illustrious amber coloured glass shades, known for their distinct ability to create instant ambience in any space.
PH designed the table lamp in 1927, based on his newly invented three-shade system, which to this day perfectly combines a glare-free downward directed light with a pleasant upward glow, creating an ideal atmosphere.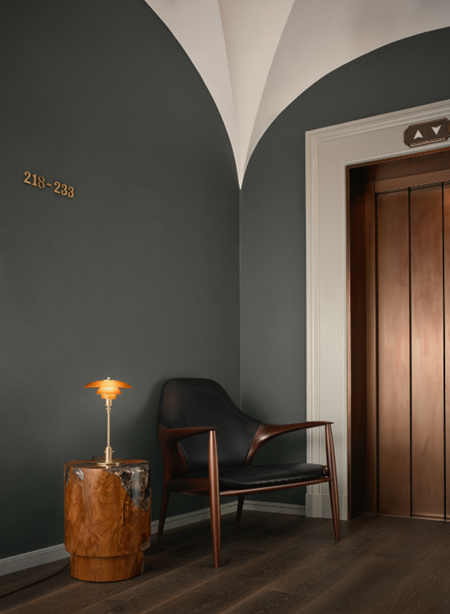 Not long after, PH designed the PH 2/1 Table with its characteristic go-through switch, the idea of using coloured glass followed, and even now the three-layered mouth blown amber coloured glass accentuates the light with an almost embracing warmth and personality. The reason as to why Poul Henningsen started to incorporate coloured glass in his designs in the first place was however purely practical. In the late 1920s, Louis Poulsen and PH simply aimed to charm more customers. It worked.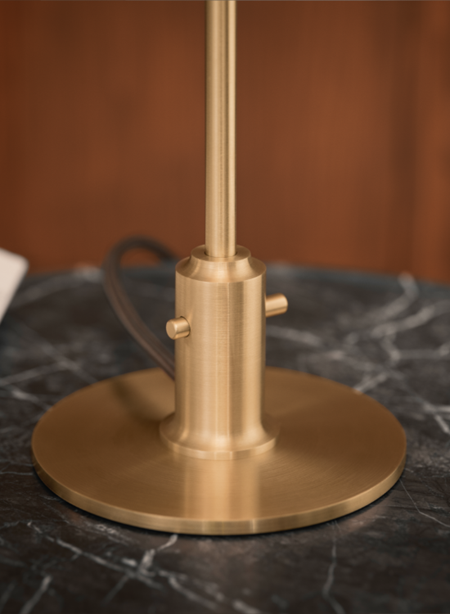 The signature

Henningsen's initials are beautifully and discreetly engraved beneath the lower glass shade.
Poul Henningsen's pioneering work on the relationship between light structures, shadows, glare and colour reproduction and man's need for light remains the foundation of the lighting theories still practised by Louis Poulsen.
Craftmanship
In the late 1920s, Poul Henningsen and Louis Poulsen introduced coloured glass lamps to attract new customers, but perhaps the golden ambience that the shade created also reminded the designer of the old days before electricity became standard in every home, sitting at night in the soft glow of kerosene lamps.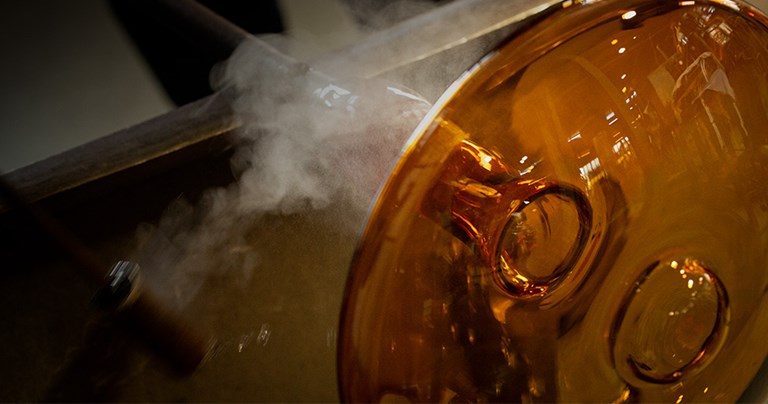 The lamp radiates intimacy, perhaps because amber coloured lighting is reminiscent of the softness of candlelight.