An enlightened soundscape – by designers Runa Klock and Hallgeir Homstvedt
Together with Norwegian designers Runa Klock and Hallgeir Homstvedt, Abstracta has taken anew step toward its objective of creating better soundscapes. The result of this collaboration is Lily, a noise-dampening lamp that also visually calms public spaces and opens up office-scapes.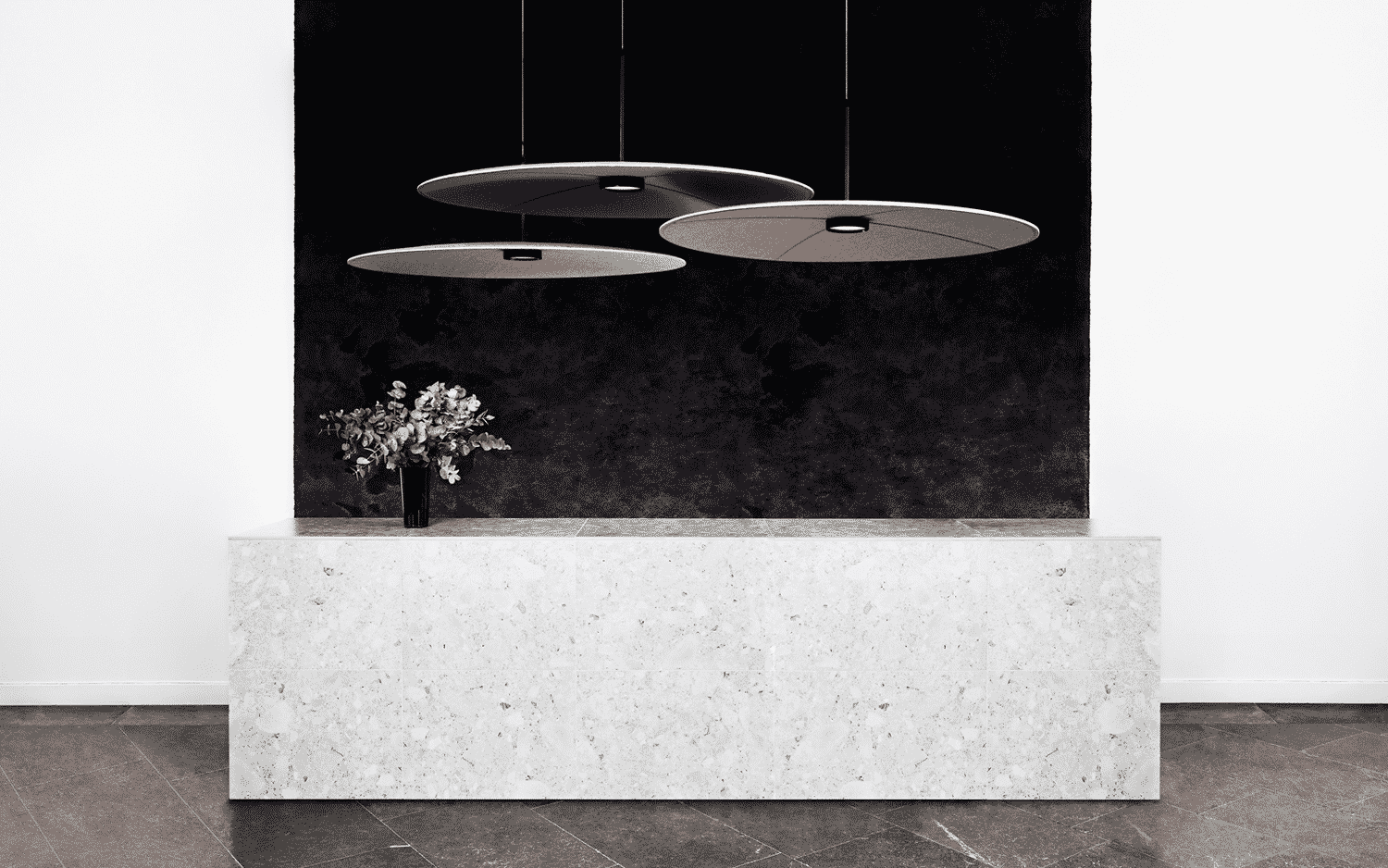 Their idea to make a lamp with acoustic properties emerged a few years ago in the course of a project for Gudbrandsdalens Uldvarefabrik in Lillehammer, in which they together examined various possibilities for putting textile wastage to use.
Lily got its name from its early prototypes, which resembled water lily leaves. Since then, its shape has been simplified and made more open to association. Still present, however, is the sense that the lamp is floating in the air, imbuing the room with a splendid stillness. Lily's subtle design enables it to retain a soft, organic character, despite its rather geometric form.
Lily represents a whole new perspective on acoustic products, which traditionally are designed for the sole purpose of reducing the level of noise. Instead, Homstvedt and Klock have created a lamp in which this noise dampening function is integrated. Fully 120 cm in diameter, Lily is intended for lighting large rooms, such as restaurants and open office spaces – environments where both noise and visual information levels are high.
"Dampening noise is important, of course, but so is reducing visual stress," says Klock.
"Our aim with Lily is to make large interior spaces more intimate by bringing different parts of the room together, while creating distinct zones," explains Homstvedt.