Design: Hallgeir Homstvedt and Runa Klock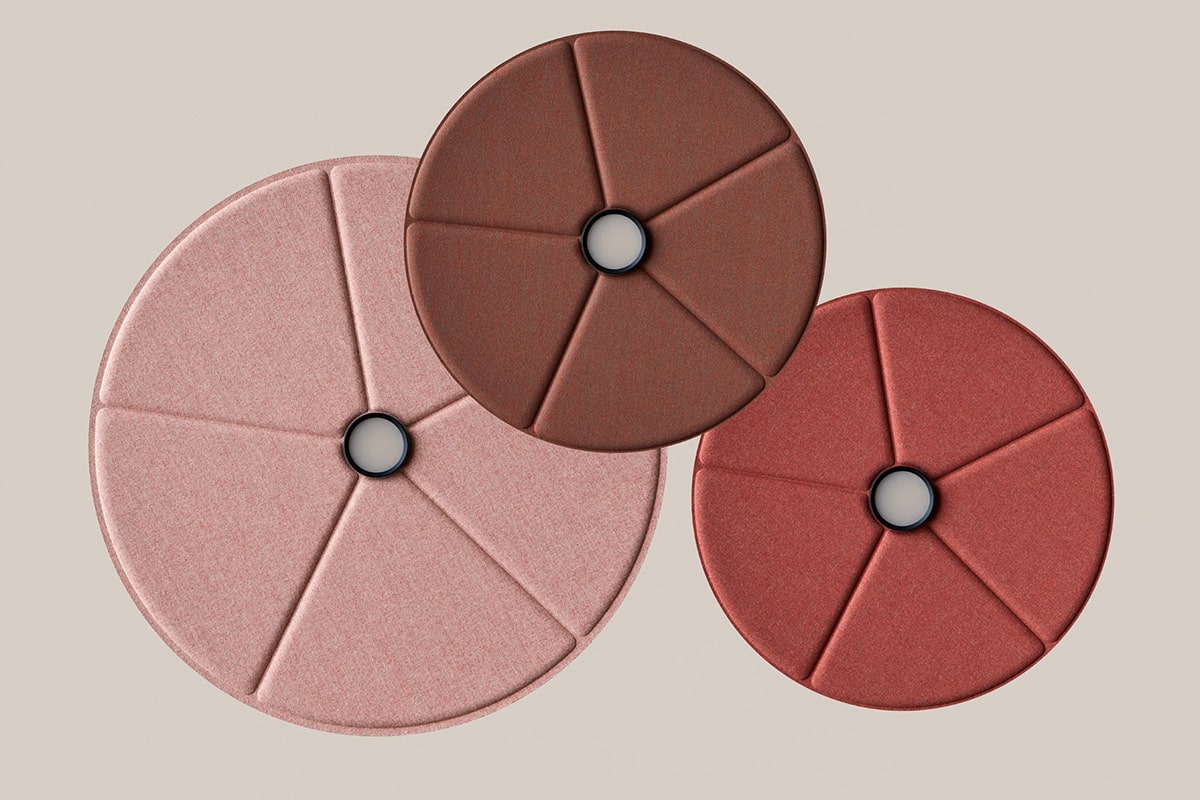 "Dampening noise is important, of course, but so is reducing visual stress."
The Lily lamp represents a whole new perspective on acoustic products. Its noise-dampening feature – the molded felt of which it is made – has been so thoroughly integrated that you don't even notice it.
Lily got its name from its early prototypes, which resembled water lily leaves. Since then, its shape has been simplified and made more open to interpretation. Still present, however, is the sense that the lamp is floating in the air, imbuing the room with a splendid stillness.
A smaller version of Lily has been introduced for 2019.