Ink is a wall mounted lamp designed for Norwegian furniture and lighting company Northern.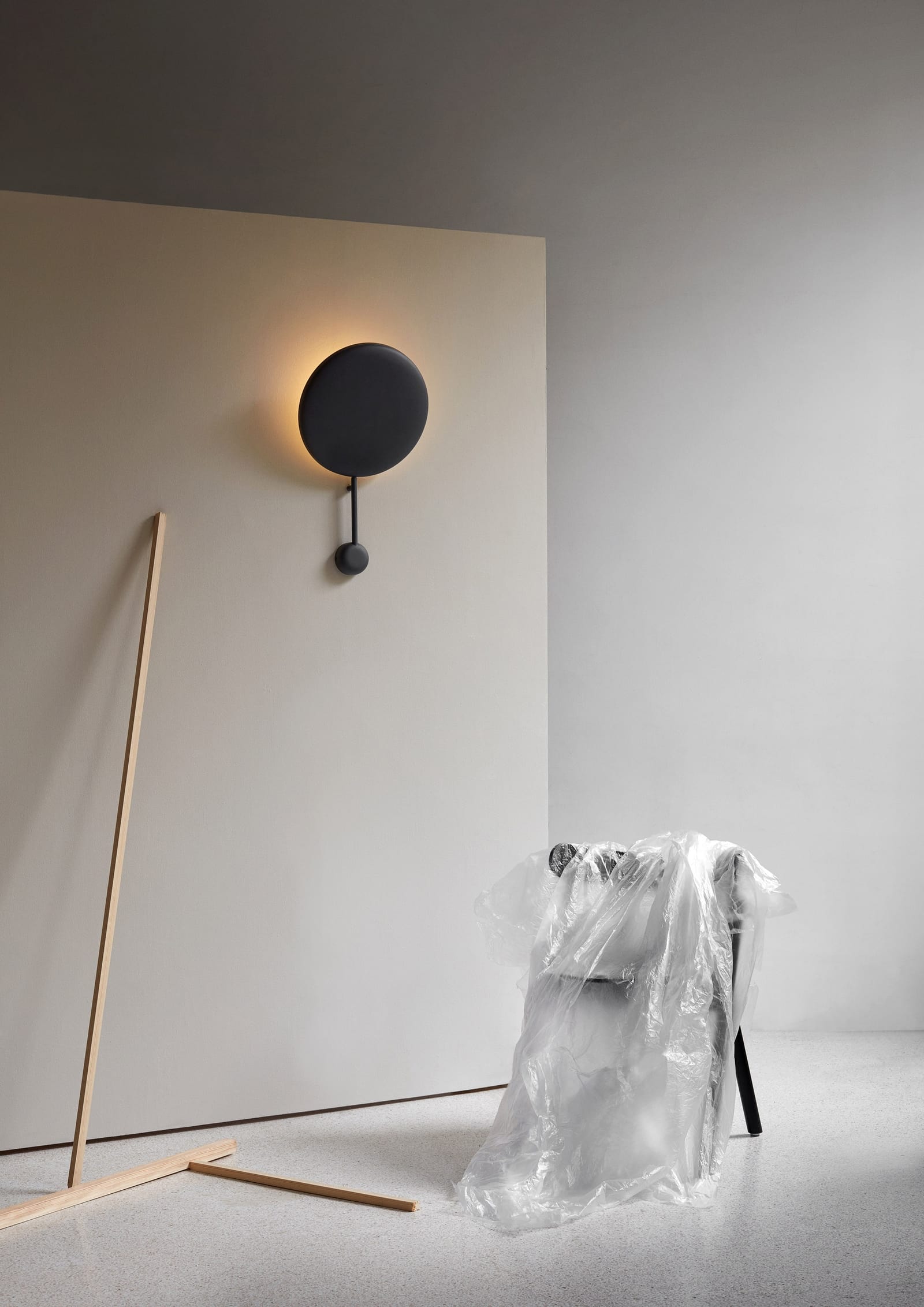 Like a drop of jet-black ink falling onto a crisp white page, the bold silhouette of the Ink wall lamp creates strong contrasts. The design is inspired by the beauty of nature and the fascination by the subtle illumination cast by the moon's reflection in the night sky.

The lighting uses the shade as a reflector to project a pleasant soft light that is easy on the eye. The result is a subtle halo effect is created, resulting in a shimmering glow seldom seen in artificial lighting.