The cabinet bears clear influences from the characteristic black and white striped Ono cabinet, which Lammhults presented in 1991 and was designed by Love Arbén. Ono was made in two versions, one in maple veneer and one in black and white striped laminate.
"I wanted to make the new cabinet as different as possible, yet still similar to the original. That's why this new one is smaller, the shape is different, the black and white stripes have been changed, and the frame has three legs rather than four," Love explains.
The L in the L75 stands for both Lammhults and Love, and the 75 represents the company's birthday and also the number of cabinets produced this time round. It is also a nostalgic homage to the names given to Lammhults products in the 1960s and '70s, such as the S70 and X75 families designed by Börge Lindau and Bo Lindekrantz.
There will be 75 numbered cabinets made, and buyers can choose which number they would like to own, assuming it hasn't already been sold.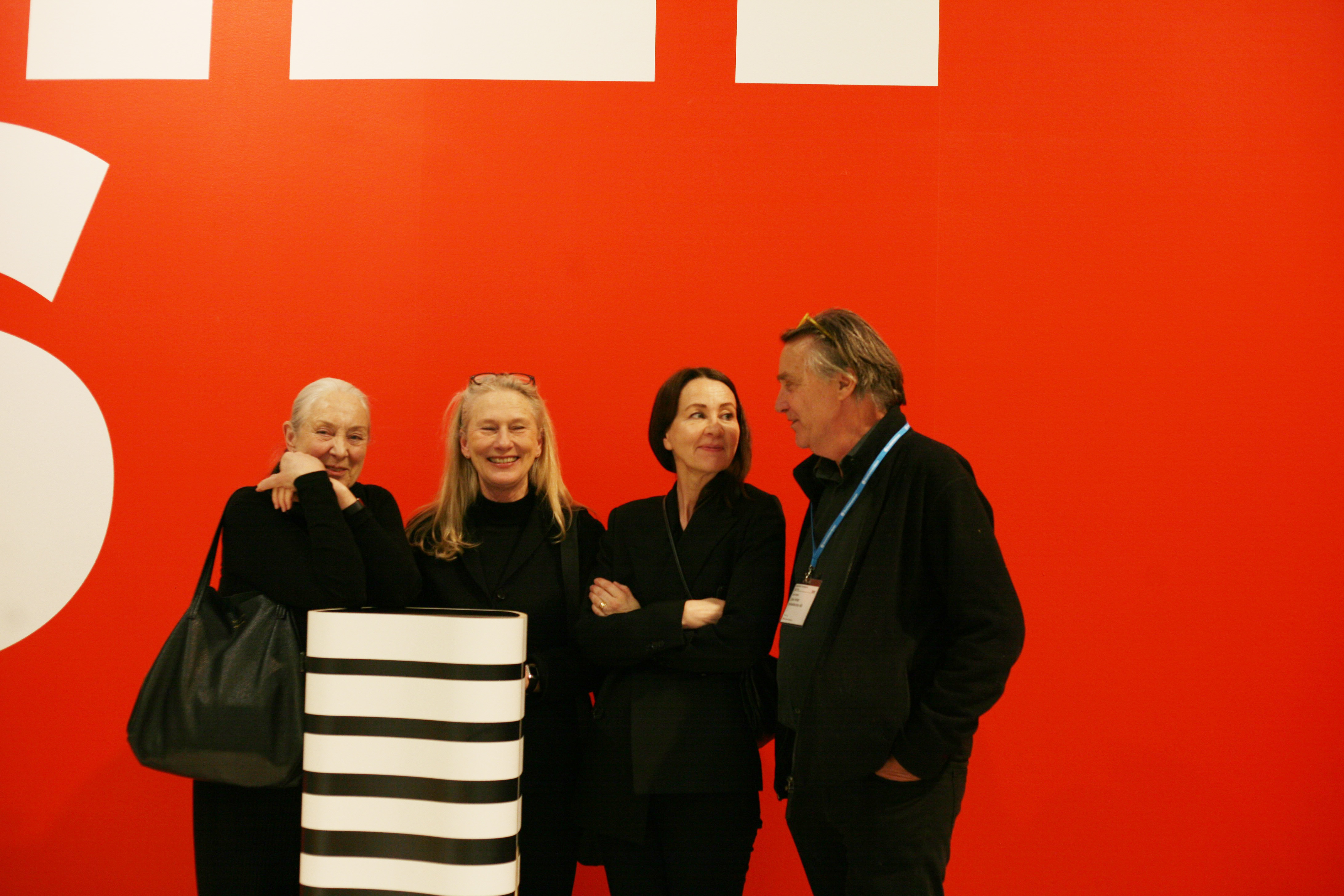 Ingegerd Råman, Gunilla Allard, Anya Sebton and Love Arben in Lammhults stand.



Lammhults Möbel AB, Box 26, SE-360 30 Lammhult
Phone: +46 472 26 95 00, Fax +46 472 26 05 70
e-mail: info@lammhults.se