KUBUS 4 IN COOL GREY –
LIMITED EDITION RELEASE OF
BY LASSEN'S ICONIC CANDLEHOLDER
To celebrate architect Mogens Lassen's 115th birthday, by Lassen are introducing a very special limited edition cool
grey version of his iconic Kubus 4 candleholder.
The Kubus 4 candleholder in cool grey will be released at the start of September in strictly limited numbers and will be
sold on a first come first served basis.
Mogens Lassen (1901-1987) was ahead of his time when he designed the Kubus candleholder in 1962 as a reaction to the overly decorative and elaborate candleholders found in many contemporary homes. Today the classic candleholder, Kubus, is an essential part of Danish design
history. With its distinctive cubic shape, it has become a design icon throughout the world.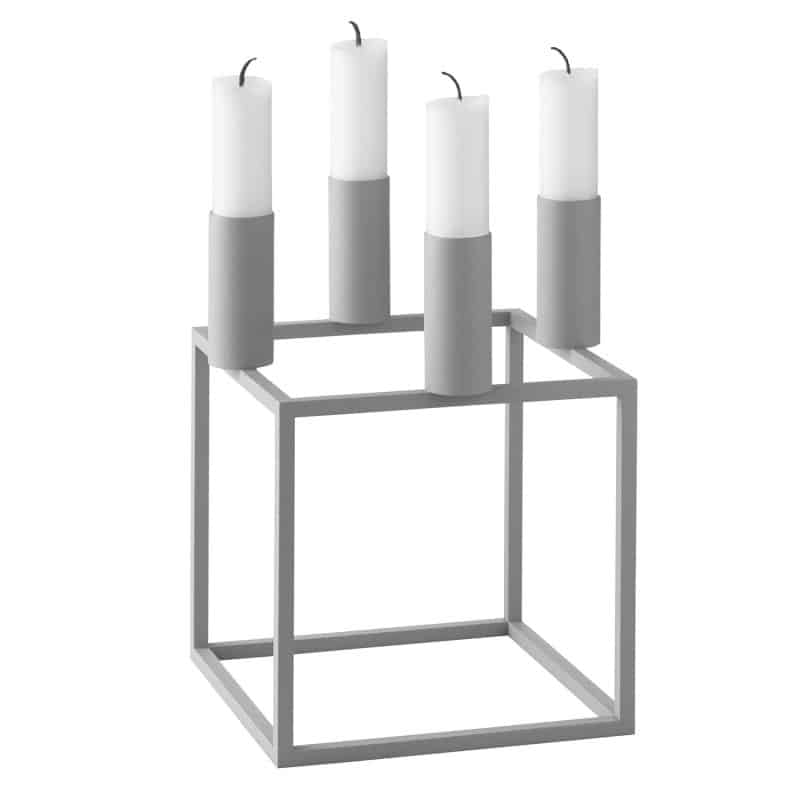 Cool grey is an ideal match to the Kubus 4 candleholder's balanced and minimalist design and works well in combination with the Kubus Bowl which is also available in cool grey. Cool grey adds a calm and understated tone that has long been an important colour in the Nordic design tradition.
Mogens Lassen was a consummate perfectionist and the Kubus candleholder is an outstanding example of his lifelong quest to design with the ideal proportions in mind. When the Kubus was first unveiled in 1962 it was then produced in the small town of Ordrup, Denmark exclusively
for friends, family and close architect colleagues. Each Kubus candleholder is still made in Denmark to this day by skilled artisans and continues the strong tradition of exceptional Danish craftsmanship.
The Kubus 4 candleholder in cool grey will be available in stores and at bylassen.com in September in restricted numbers. Spara
Spara