Konstkiosk is a project in the borderlands between art and architecture.
When our cities are densified, we must protect the public space.
The project is initiated and organised by Peter Dacke and Christel Lundberg.
The project group also includes Juan Carlos Peirone and Nicholas Hartman.
The project invites Swedish and international artists, architects and theorists.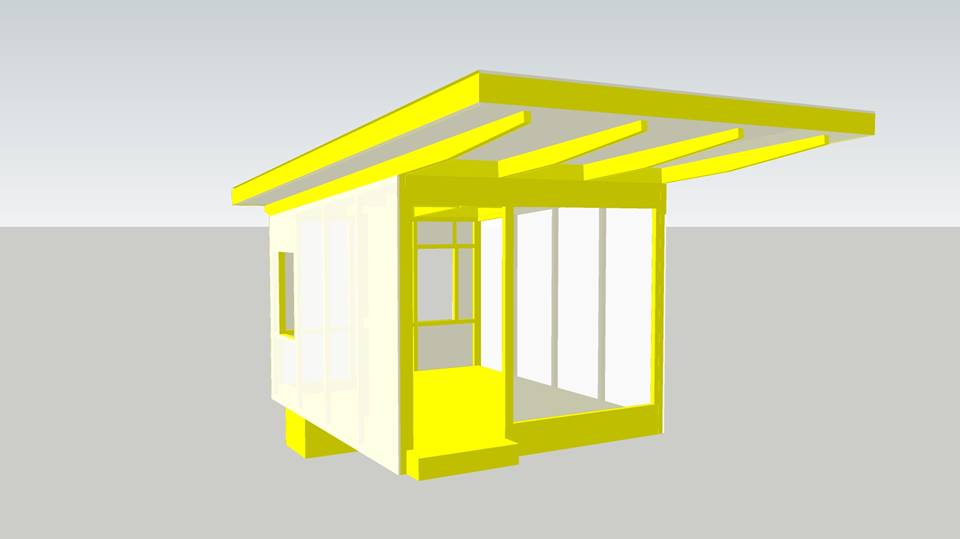 Konstkiosk vision
• Konstkiosk imagines a society where the public space exists without private infiltration which undermines its importance of being a social space.
• Konstkiosk intends to conduct discussions about the importance of public space, together with citizens, immediately at street level.
• Konstkiosk wants to break down barriers between art and architecture between politicians, civil servants, professional practitioners and citizens.
• Konstkiosk wants to pave the way for new ideas on how we can use our common space in the city.
• Konstkiosk wants to work for art and architecture to be recognized as the most effective instruments that both affect and measure the state of democracy in society.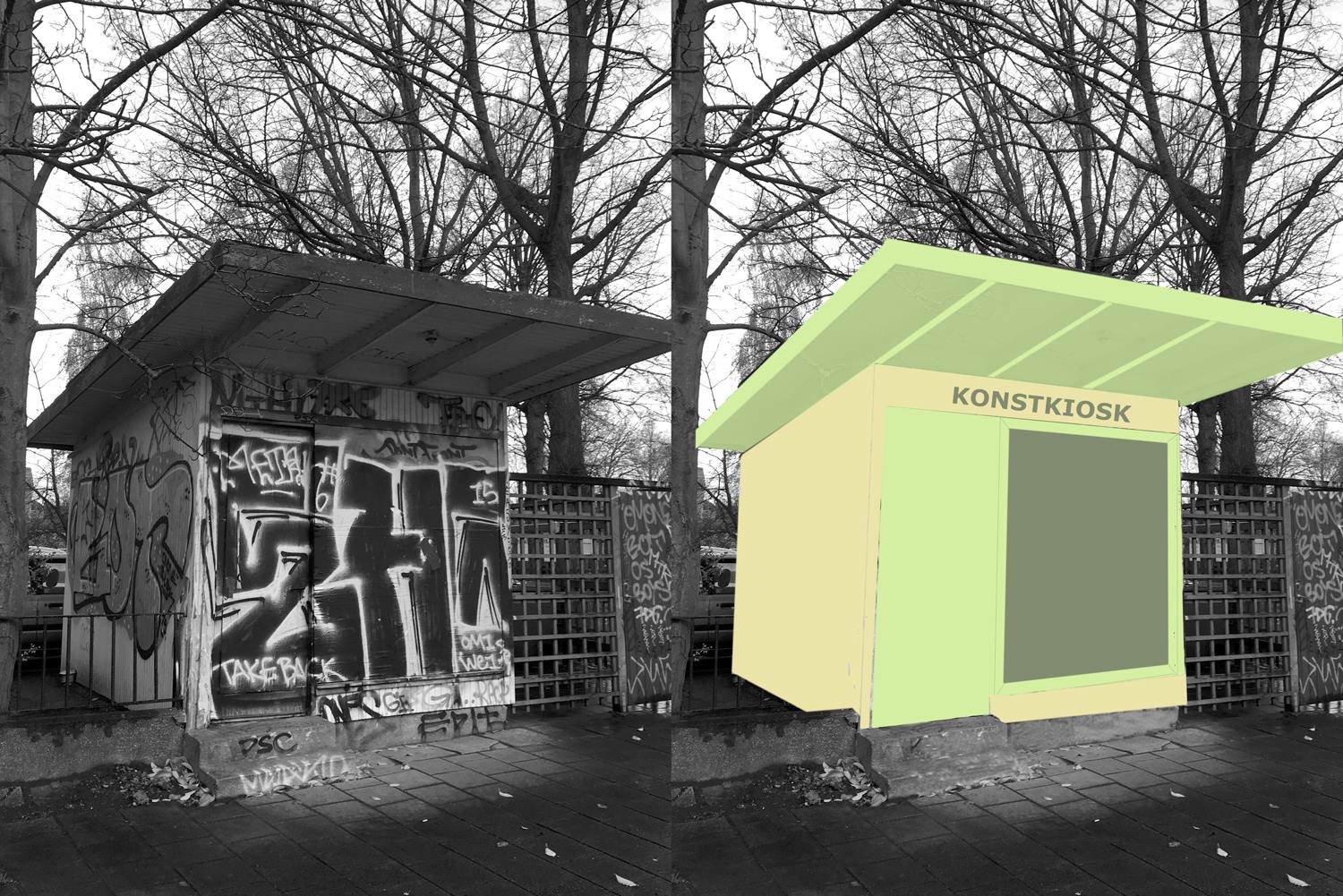 In Konstkiosk # 1: Walk along S: t Knuts väg with poetry reading by Bengt Adlers and a guided tour by Jörgen Andersson.
Book release by Konstkiosk #1:
This edition presents theoretical texts by Gunilla Lindholm, senior lecturer, Dr Agr, at SLU, Alnarp, Department of Landscape Architecture, Planning and Administration and Carola Wingren, professor (artistic) at SLU, Alnarp, Department of Landscape Architecture, Planning and Management. Poetry by Bengt Adlers and a historical and political analyse of the site by Jörgen Andersson.
Visual and relational works in the publication are presented by Juan Carlos Peirone, architect and artist and Nicholas Hartman, architectural student, Johanna Bengtsson Salomonsson, architectural student and Ludvig von Hofsten, architect and Nora Juhlin, landscape architectural student.
Preface by Konstkiosk.
During the exhibition, historical photographs of the area are installed on lampposts along S:t Knuts väg. The exhibition in the kiosk building shows installations as well as slideshows with interviews with Rune and Sven Olsson, whose parents ran a flower shop in the same kiosk in which the exhibition is presented.
The project is collaboration with Brf Knuts Park.
Welcome to a unique art project!
Peter Dacke and Christel Lundberg,
initiators and organisers of Konstkiosk