A glittering lake, a fragile snowflake, a foaming wave cresting above a stormy sea. Like this life-giving water, so too can art, design, craft and pedagogy shift and transform our world. Just like the flow of water, the Konstfack Degree Exhibition gives life through its diversity of expressions. Differences and contrasts – these are Konstfack's strengths and they can both inflame and delight. One moment ice, the next steam. White snow and dark ponds, the soft dance of fog and the sharp horizon of the ocean. Many dimensions are needed for us to live life to its fullest. So, let us follow the rippling spring flood and enjoy the efforts of 175 students in their quest for new perspectives, beauty and care for our world./ Konstfack's Vice Chancellor Maria Lantz

With the arrival of spring, we and 175 graduating students are celebrating this year at two locations – Konstfack and Konstnärshuset – with four unique events following the dates below. Visit the exhibitions every day from 11:30 a.m. – 7 p.m. and book your time on www.konstfack2021.se where you also find information about the students' works.
Warm welcome!

8–14 May at Konstfack: Craft and Design bachelor's students
15–23 May at Konstnärshuset: Fine Art master's students
22–28 May at Konstfack: Craft and Design master's and Teacher Education students
29 May–6 June at Konstnärshuset: Fine Art bachelor's students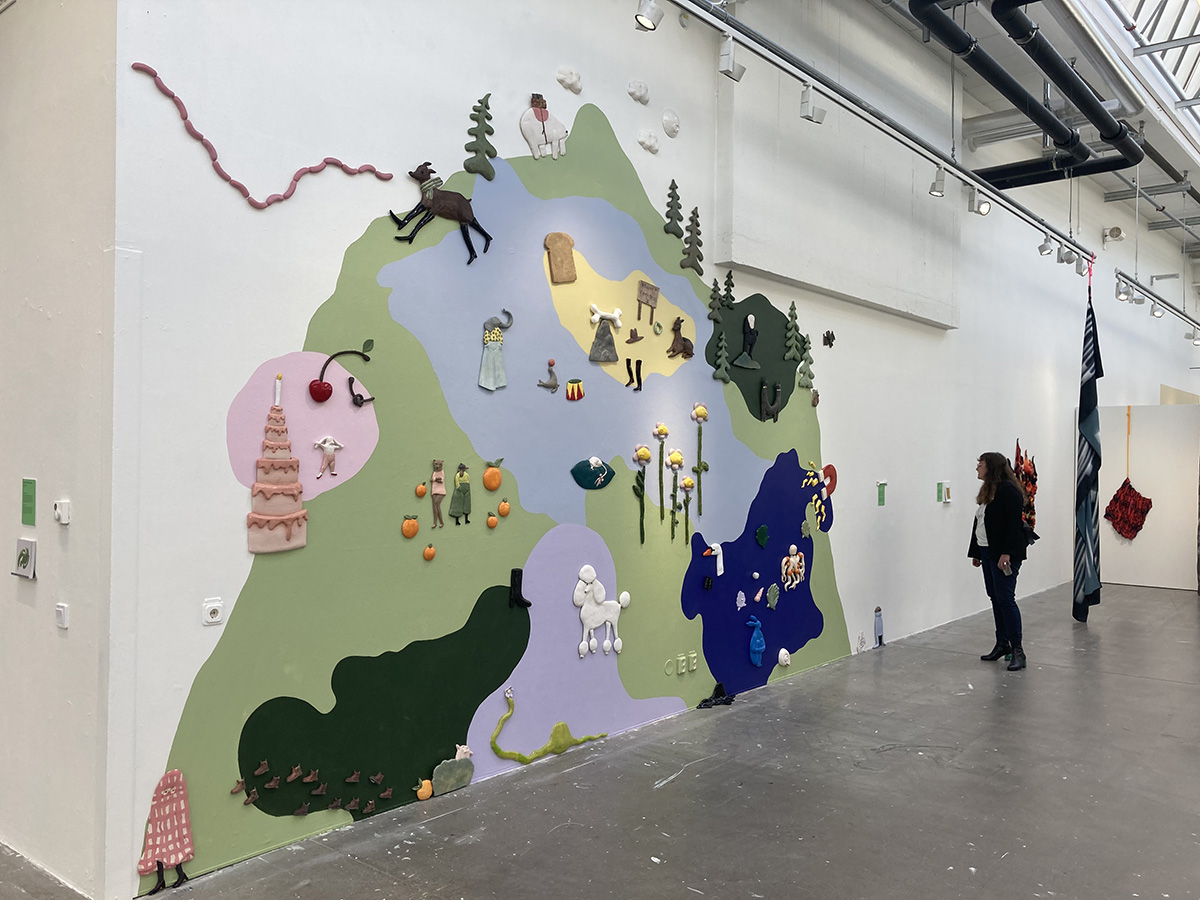 This year the Degree Exhibition has been curated by Anne Klontz, head of exhibitions at Konstfack, as well as a freelance curator currently working with the Tallinn Biennial 2022.
– Planning for this year's Degree Exhibition began during the autumn with questions of uncertainty: will the Degree Exhibition happen in spite of the pandemic? And more specifically – how? At Konstfack, we debated several different options and finally agreed to realize the Degree Exhibition as an actual event focused on presenting physical works. This decision carries a lot of responsibility in the context of the current times and brings us to another question – why? From this singular word, a plurality of different aspects can be examined around why we have, why we make and why we need the Degree Exhibition.44 years ago – when the earliest known collective Degree Exhibition was planned at Konstfack, the needs of Konstfack as an institution were defined. This year, the realization of the exhibition in a traditional, physical format has a significantly larger meaning – the Konstfack Degree Exhibition 2021 is a tribute to the 175 graduating students as well as an answer to them. During meetings with all the graduating students a collection of words and phrases repeatedly emerged across the various groups: To be together, process, social issues, narratives, unsure, well-defined, flexible, open space, dark room, worried, confident, research, collaboration. These statements reveal the plethora of attitudes, emotions and interests that are always vital to the rhythm and development of the Degree Exhibition. It is the students who challenge Konstfack to try new approaches and to find solutions that work for everyone involved. It is the students who, through their thoughts, processes and determination, provide the answers to a number of questions – their own as well as ours.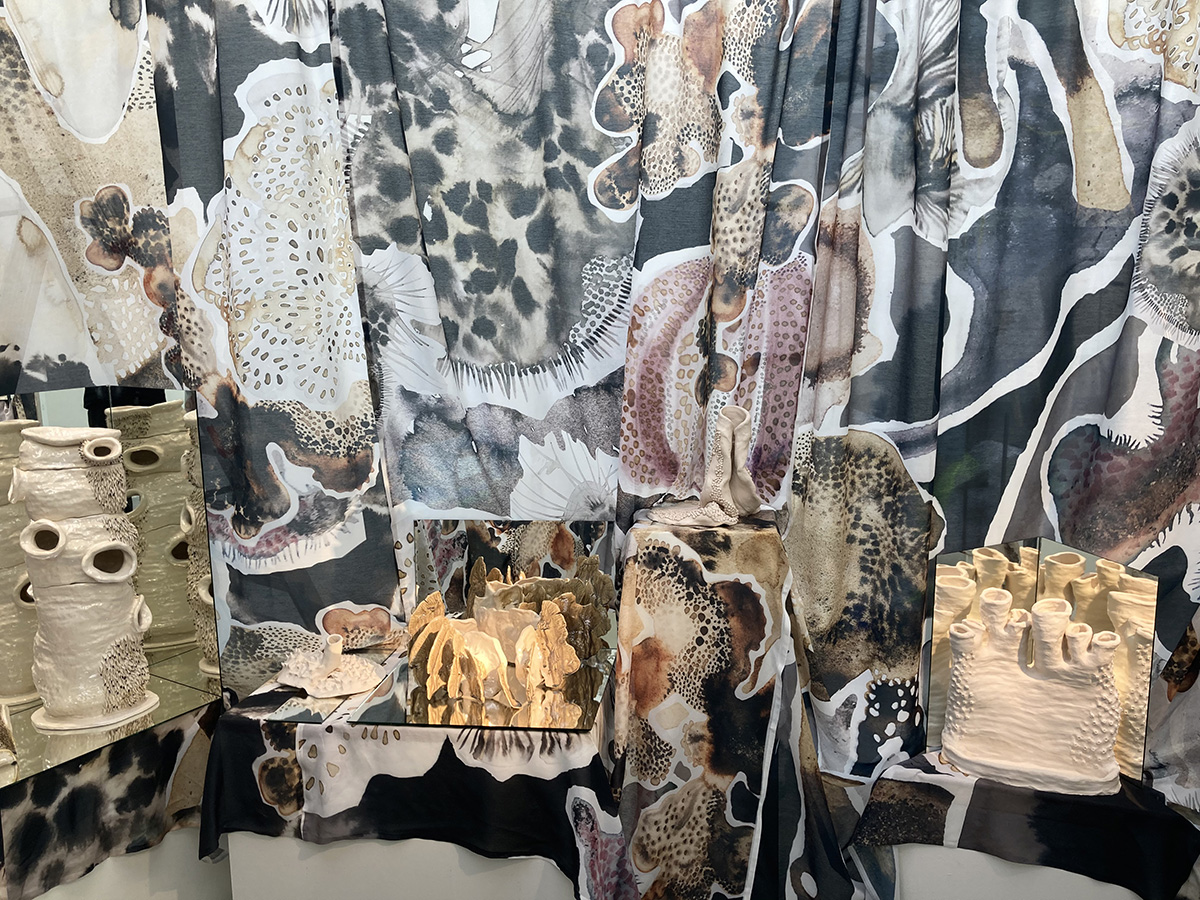 The visual concept for Konstfack's Degree Exhibition 2021 is created by Linda Hallstan, Sissela Jensen and Brit Pavelson, who received master's degrees in Visual Communication from Konstfack.
– In a time of isolation and lull, we have chosen to work with the spring river as an idea; the hard, solidified ice that becomes the liquid, flowing waters. It is a movement and a power which is set in motion. The concept arises from a longing for smells, colors, sounds and movement to return. A longing to flow freely, both in body and mind.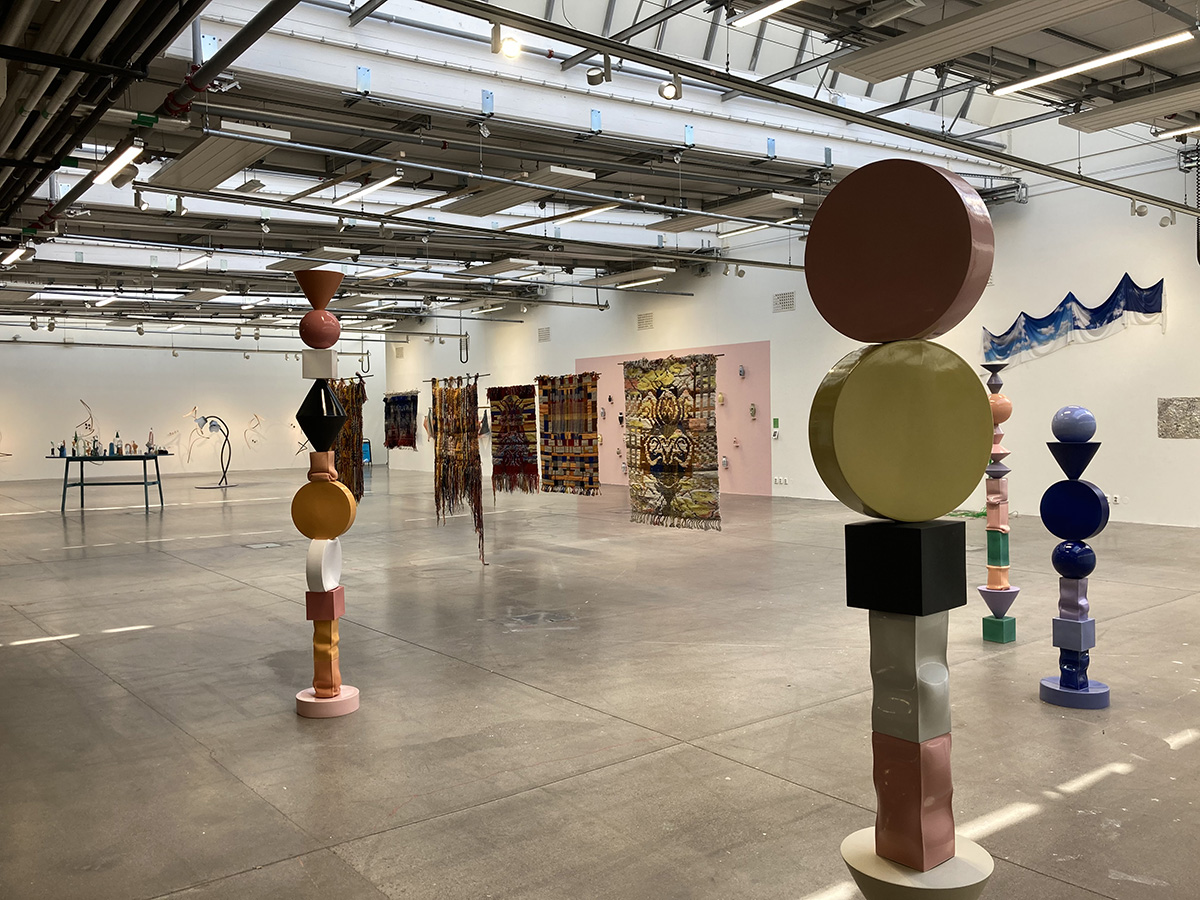 Konstfack LM Ericsons väg 14 and Konstnärshuset Smålandsgatan 7, Stockholm