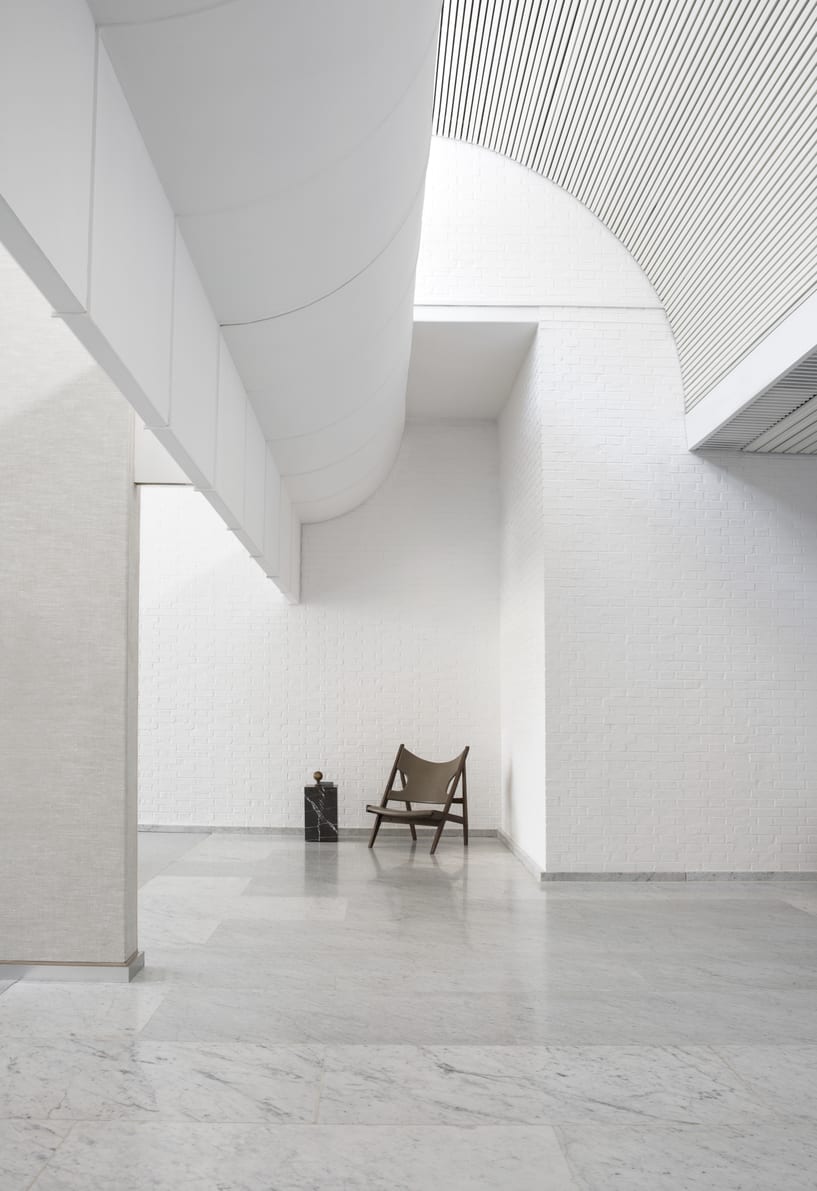 At MENU, we have a passion for design that meets real human needs and makes a difference in people's lives.
Over the past four decades, our evolution from a Copenhagen-based family business into a leading modern design brand has had a lot to do with innovation and collaboration with forward-thinking creative minds. Yet it's also had a lot to do with tradition and the craftsmanship principles on which Danish Modernism, like MENU itself, was built. We call this union of old and new Modernism Reimagined – a concept that lets us continue surprising our customers with new expressions of classic Scandinavian values.
To pay tribute to the roots of our story, we are taking this opportunity to present a 1950s classic that embodies every MENU design value. Innovation. Stunning materials. Breathtaking, sculptured details. Calm, natural tones. And the versatility to complement and enliven the modern spaces that shape our lives. Meet the Knitting Chair by Danish architect and designer Ib Kofod-Larsen. A man with a rare instinct for proportion, materials, and human comfort, whose creativity brought him renown well beyond Denmark's borders.
Conceived nearly seventy years ago, this is the sort of design that reminds us of what it means to be a classic.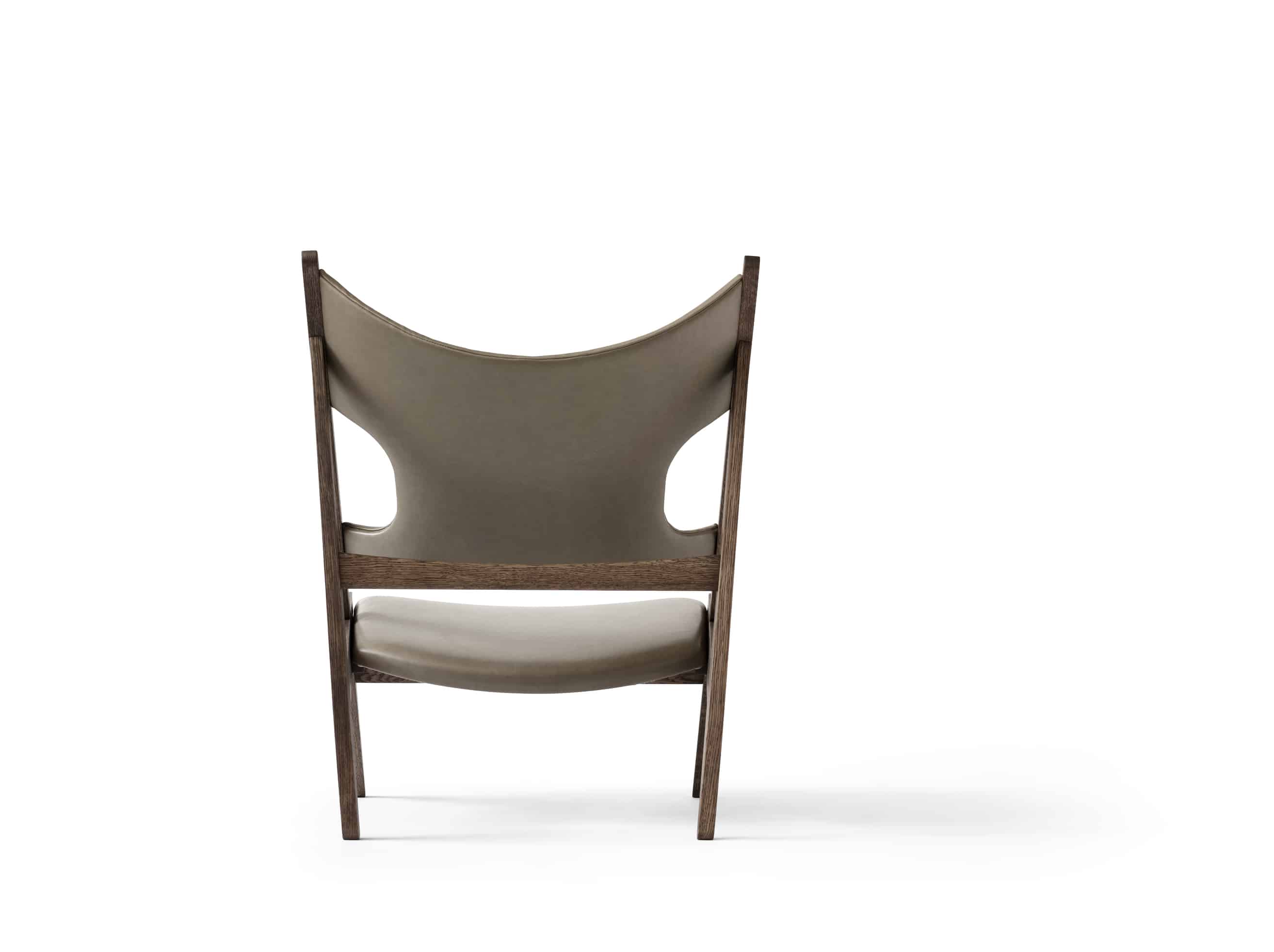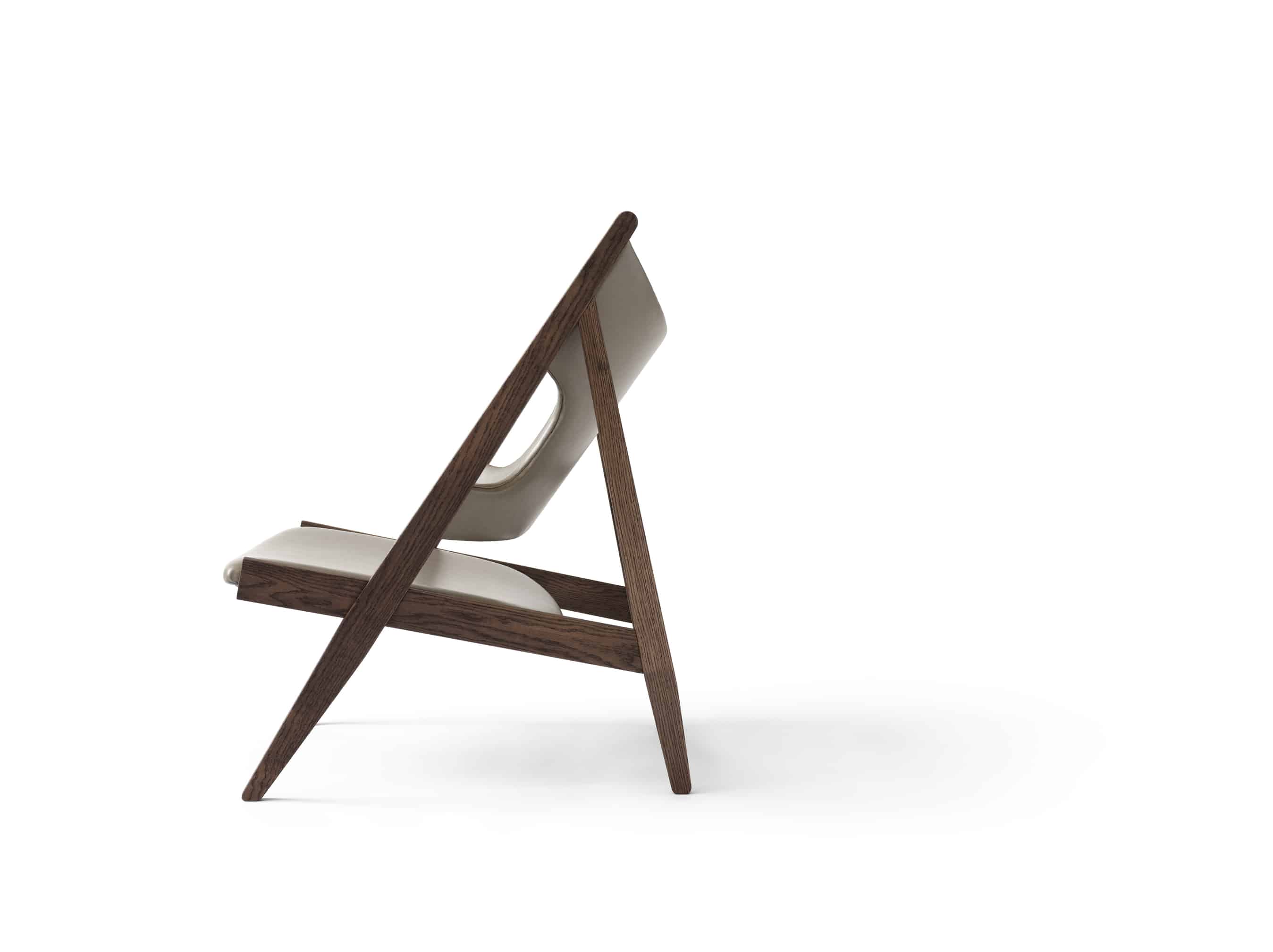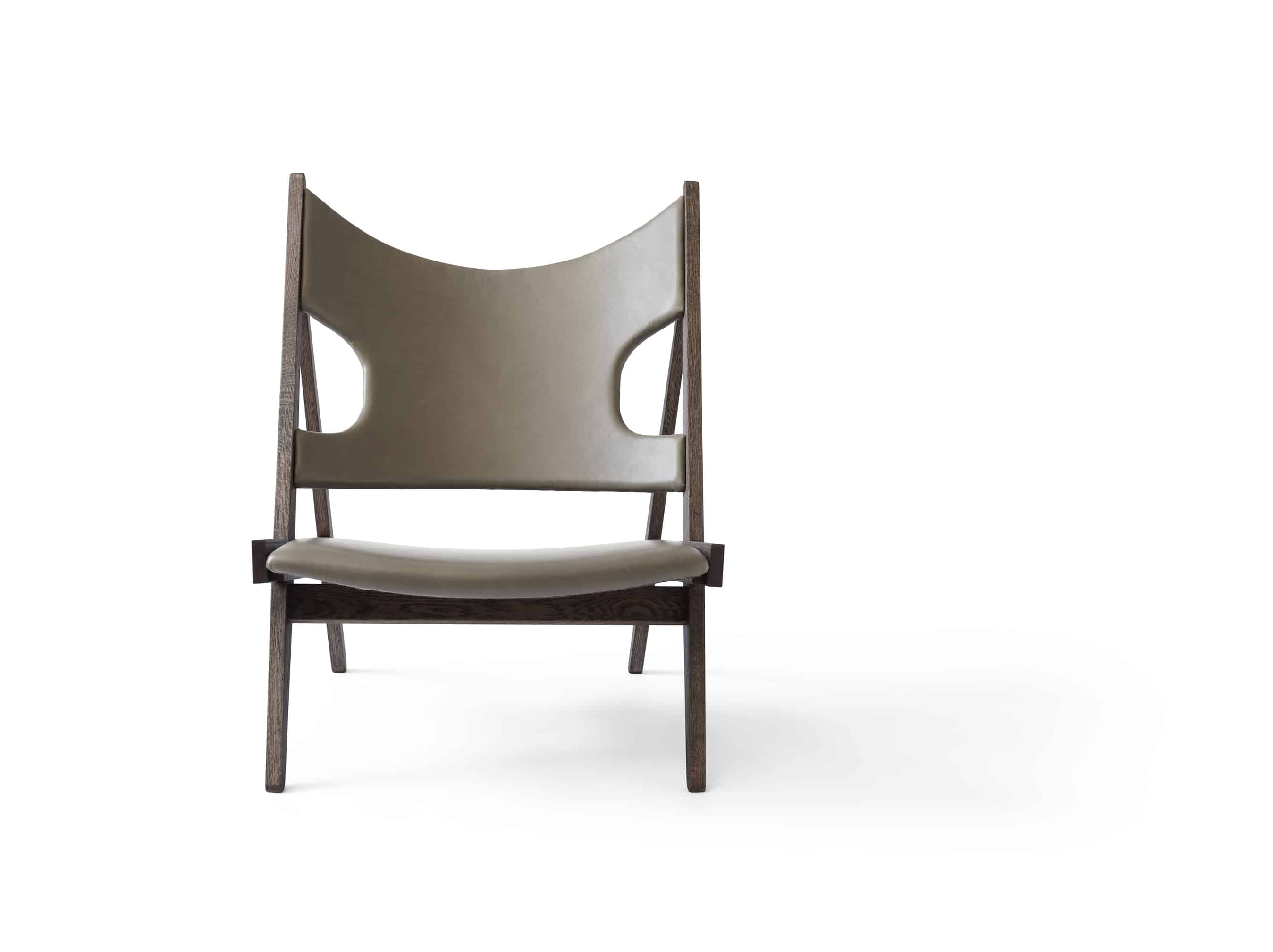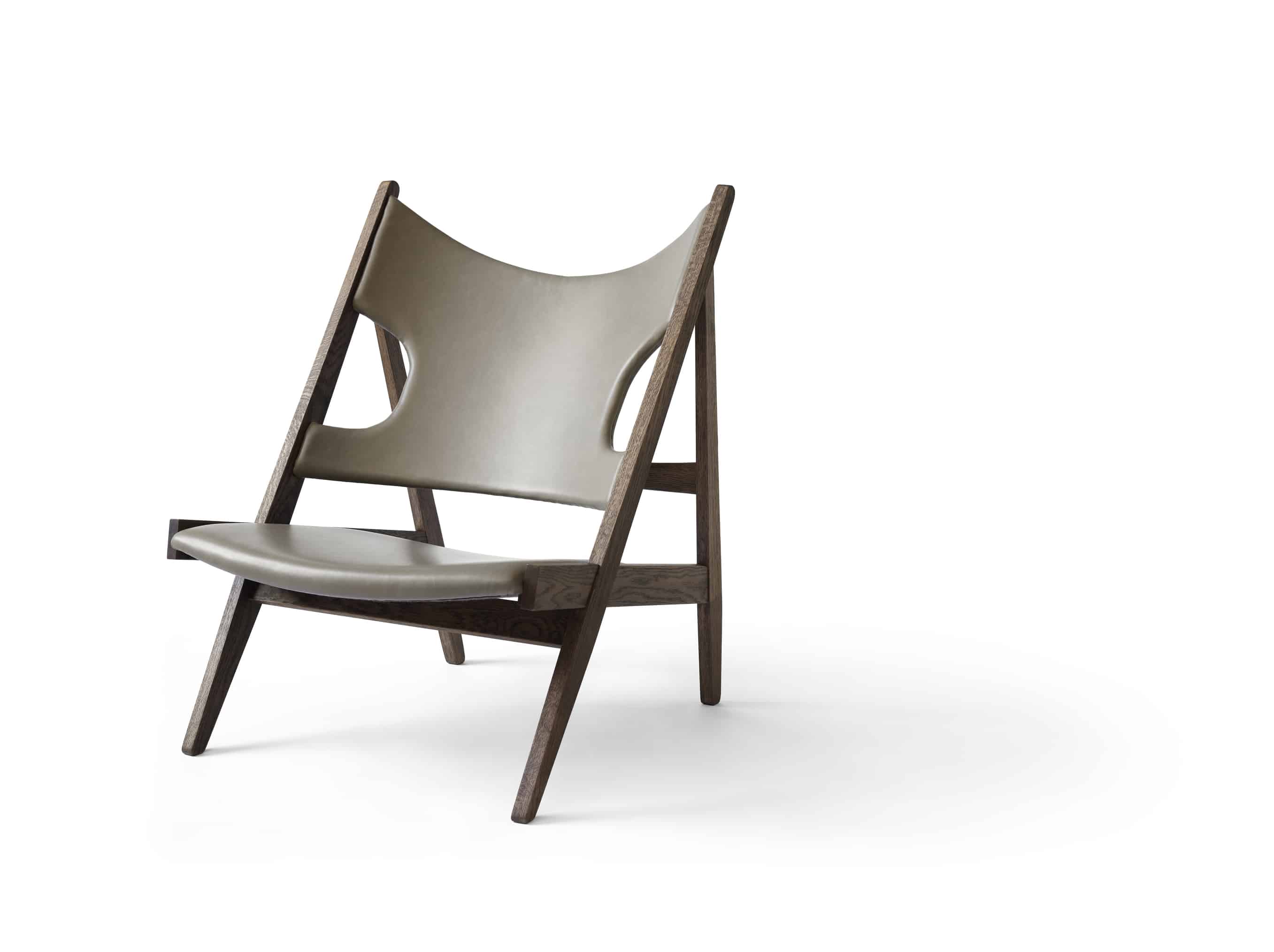 IN 1951, DANISH ARCHITECT AND DESIGNER IB KOFOD-LARSEN PRESENTED A REMARKABLE NEW CHAIR DESIGN AT THE COPENHAGEN CABINETMAKERS' GUILD FURNITURE EXHIBITION – THE ANNUAL EVENT AT THE HEART OF THE INTERNATIONAL SUCCESS OF DANISH MODERNISM.
Defined by an exposed, triangular construction, a gently curved seat and back ideally pitched for relaxation, and distinctive cut-outs for resting the elbows when reading (or, of course, knitting) the Knitting Chair affirmed Kofod-Larsen's reputation as a master of proportion and unexpected, sculptural form. It was put into production – but only as a limited edition. Since then, the sophisticated, inventive design has become an increasingly valuable and sought-after collector's item.
The lounge chair is beautiful from every angle, making it easy to fit into any room layout. And, given the chair's enveloping comfort, it has a relatively small footprint, making it a match for both compact and more spacious interiors.
The newspapers and knitting needles of Kofod-Larsen's day may have partially given way to smartphones and tablets – but rest assured: the designer's clever armrests accommodate our modern unwinding just fine, too.
MENU is thrilled to bring the tranquil Knitting Chair experience to a new generation in the natural materials the designer himself was so fond of.