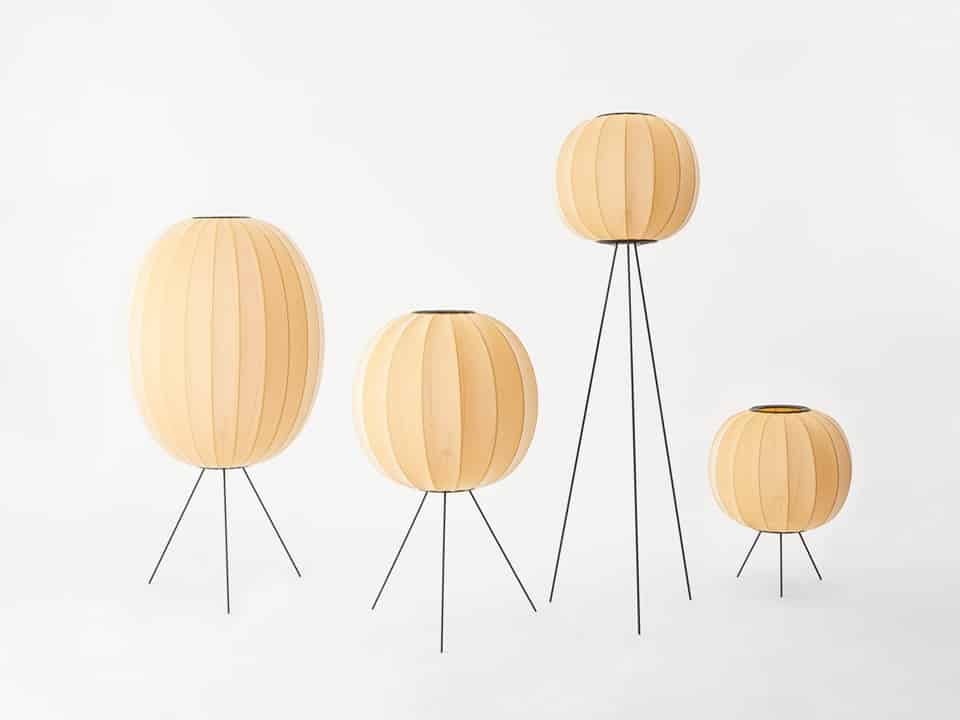 Knit-Wit floor models
The new floor lamps in the Knit-Wit family consists of three thin metal legs that make an elegant and airy base to carry the glowing light ball. With three different leg heights and 3 different shade sizes there is flexibility to make the perfection choice for a unique interior.
A design by ISKOS-BERLIN
Distinctive and decorative in any style and setting.
Q&A with ISKOS-BERLIN
ISKOS – BERLIN is a Copenhagen based studio, founded in 2010 by design duo Boris Berlin & Aleksej Iskos. Their activities cover a broad spectrum of design fields from product and furniture design to graphic, exhibition and interior design. Their cooperation began at KOMPLOT Design, where Boris Berlin was a co-founder and partner, and Aleksej was employed as an assistant for more than 11 years.
We spoke to Boris Berlin and Aleksej Iskos about their inspiration to create a new 360 degrees lamp and the 3d-knitting technique.
What inspired you to create this kind of lamp?
There is no better inspiration for the 360 degrees lamp than the lighting sphere of the sun, but naturally we also found inspiration in the traditional Chinese rice lamp.

You state, that "movement within mobility" is your attitude towards design. How does it reflect your work with the knitted lamp?
The transformation of objects within the transforming environment, technology and mindset is at the centre of our work. In this particular case, we explored the 3D knitting technique to move away from the glued rice paper lamp and create a new kind of 360-degree lamp. We challenged the barriers of technology and came up with a solution that refers to the iconic light sphere, but at the same time presents something completely new.
The choice of material for the knitted lamp is quite innovative. Can you tell about the story and particularities of the fabric?
Although centuries old, knitting is also a very progressive technology that allows for the creation of complicated 3D shapes without any cut-offs and sewing; in fact, there is no waste of yarn at all. Knitting techniques also provide enormous flexibility in achieving variations in transparency, colour, patterns etc. But the development process was challenging. It involved various actors and specialists settled in Austria. From the beginning and quite far into to the development process, we didn't know for sure if it was possible to make the lamp the way we wanted.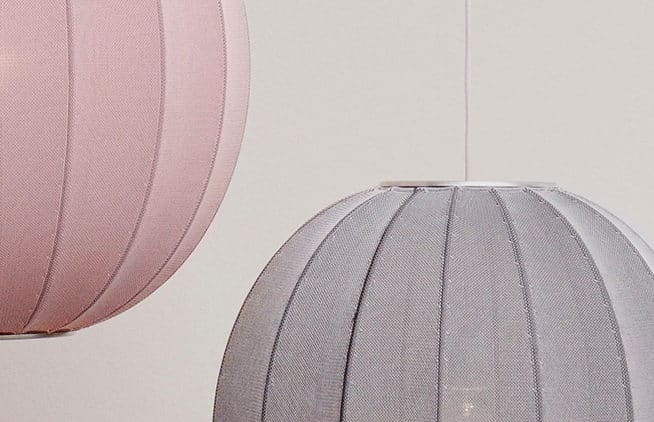 What story do you want the knitted lamp to tell the viewer?
For us, the lamp tells several stories, so it depends on which details or aspects the viewer notices and cares about. The lamp is actually full of contrasts. It has a very basic geometrical shape carried by material almost as warm and cosy as your grandmother's knitting. Still it's light and transparent and the lampshade both hides and reveals the source of light at its center.
What potential has the knitted lamp to decorate an interior space?
The lamp is really simple in the sense that it doesn't scream for attention and it's easy to integrate in any interior space. It comes in a range of sizes and colors, which means you can custoize it to fit either a private home or a public space. It can be used alone or in clusters, either low over a table or hanging high and freely in the room.
How do you integrate technology in your work process?
We always consider the benefits of technology in close connection to the material. It is of the utmost importance for us to reveal the soul and poetic character of materials. Sometimes complex technology enforces a material's visual and tactile properties, but sometimes it doesn't.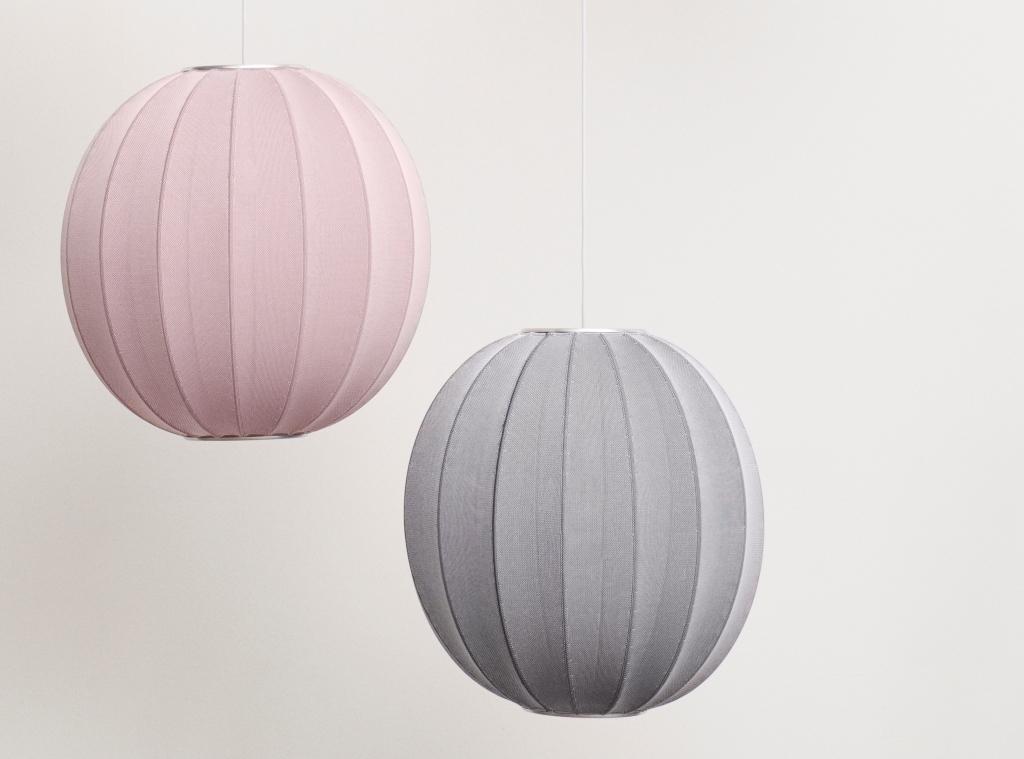 Sticks'n'Sushi restaurant