Klik is a simple, practical, and ambient luminaire which works equally well fitted onto a wall or onto the ceiling, designed by Olle Lundberg. It consists of two main variants, a trapezoid, which emits light from three sides, and a circular variant. In both versions of Klik, the light apertures are covered with an opal film as it creates an even luminance.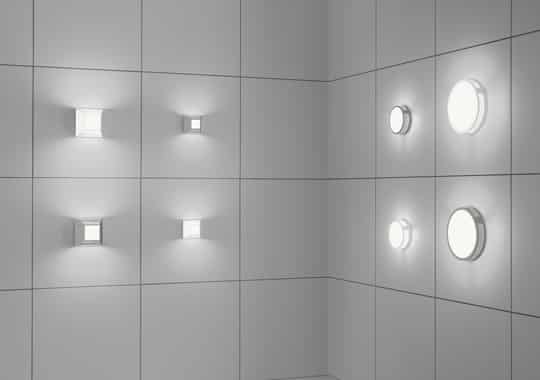 The shell is made from aluminium because of its cooling properties, a prerequisite for a sustainable LED lamp. The LED light source means higher luminous efficacy, a longer lifespan, and therefore lower energy consumption. "That would not have been possible with a halogen light source, for example," explains the design manager Stefan Carlsson.
"The LED light source means
lower energy consumption
that wouldn't have been
possible with a halogen light
source, for example."
Klik One is a ceiling luminaire intended for exterior environments. Surfaced ceiling mounted with a reflector in anodised matte aluminium. Equipped with 18W LED, Klik One becomes an environmentally friendly and practical luminaire.
Both versions of Klik interior are available in two sizes: Square 100x100x65 mm and 150x150x93 mm and round Ø150×47 and Ø250×47 mm. The large versions of both Klik Square and Klik Round are also equipped with DALI. All sizes are available in both grey and white.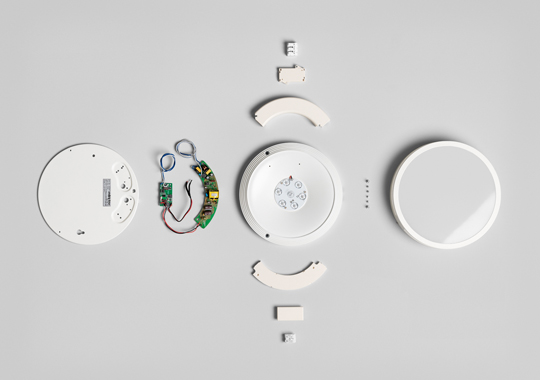 Ateljé Lyktan. SE-296 81 Åhus, Sweden
Tel (0)44 28 98 00. Fax (0)44-28 98 38
Besöksadress: Fyrvaktaregatan 7, 296 35 Åhus
info@atelje-lyktan.se