The floor lamp's distinctive conical shade has a built-in curved diffuser. This ensures an attractive and glare-free downwardly directed light. The stem morphs into the diffuser shade, folding inward and creating a beautiful organic geometry. A gentle light is also emitted upward through a discreet uniform opening in the top of the shade to create a perfect ambiance.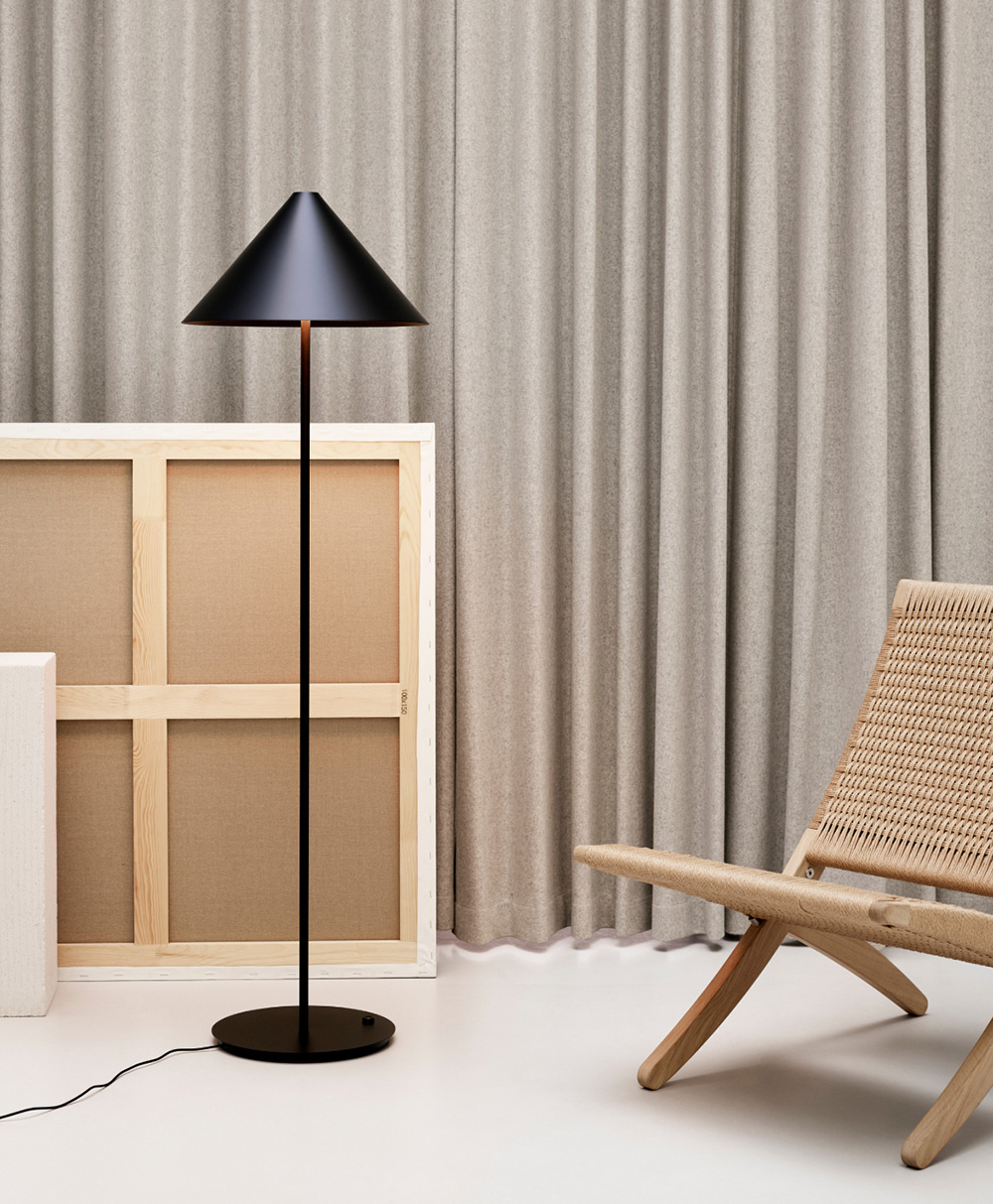 The shade and its curved diffuser ensure a pleasant, glare-free, downward directed light.
Keglen Family
Known for its distinctive design and supreme lighting quality, the Keglen pendant family is being expanded to include a table lamp, a floor lamp and a wall lamp in autumn 2021. The additions to the Keglen series make way for new lighting installations and intriguing plays of light.
Bjarke Ingels, Jakob Lange and the design team from BIG Ideas wanted to create a family of lamps with the same qualities and design details in various sizes, but each with their own unique personality.