Today Kasthall launches its first news of the year, Checkerboard and Widestripe, in four carefully selected color combinations. Two woven rugs in wool with large-scale patterns from Kasthall's Arkad family. The patterns are, as the names indicate, checkered and wide-striped.
"You will find large geometric patterns and sharply contrasted colour combinations both in fashion and current interior design trends. To contribute to this trend we have chosen to relaunch two for Kasthall classic patterns, but in four new carefully selected colour palettes", says Lena Jiseborn, Head of Kasthall's Design Studio.
Checkerboard comes in two high-contrast and two more subtle color combinations. All depending on how eye-catching you want the carpet to be to the furnishing in the room or space. Kasthall's classic large-striped wool rug, Widestripe, will have the same colour combinations.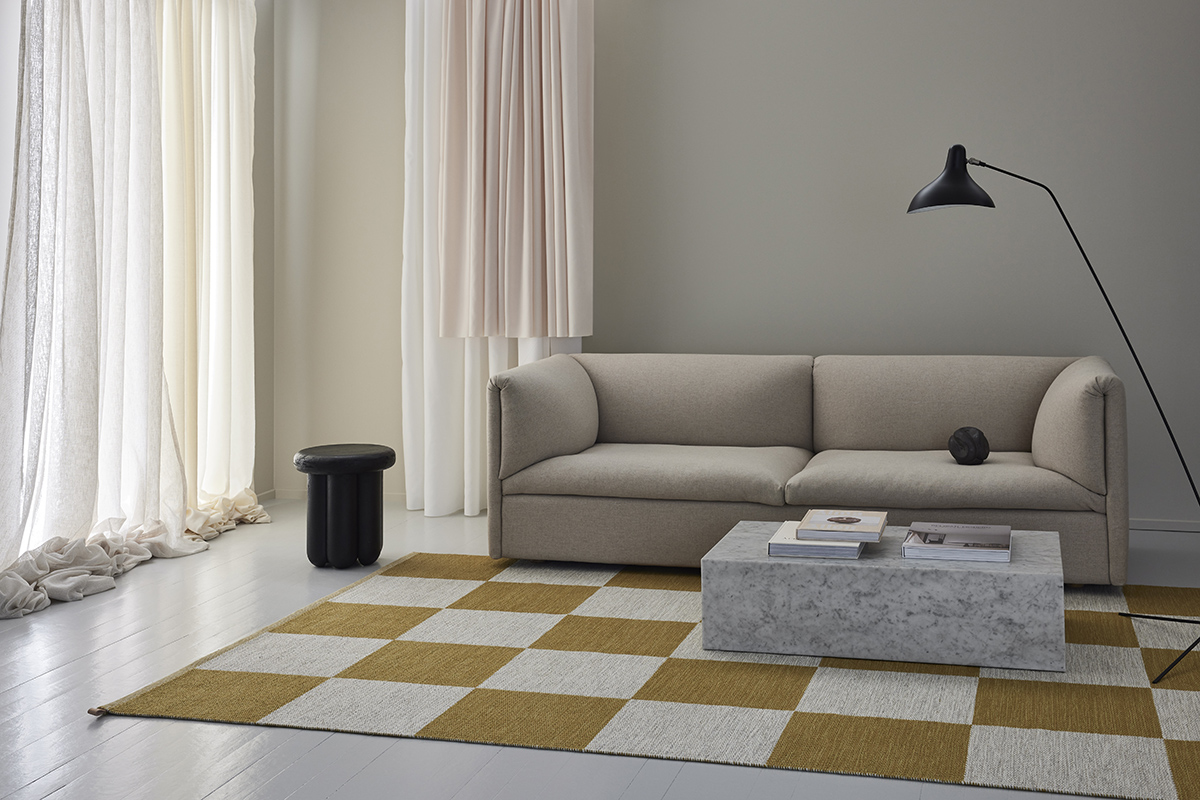 When Kasthalls Design Studio made the decision to relaunch their classic patterns, Checkerboard and Widestripe, they researched a lot to find just the right color combinations. The result is a more Scandinavian colour range, thus more subtle color tones such as gray-green and light blue, but with the addition of two more contrasting colors such as yellow and midnight black in a checkered or striped contrast to an off-white base.
"We as a design team need to look at the larger trends but interpreted the trend and envision it in the environments where you find our woven rugs. In this case, we have developed a collection that fits both in a more traditional environment, a trendy inner-city studio or a summer cottage, depending on which color combinations you choose, continues Lena Jiseborn, Head of Kasthall's Design Studio.
The new rugs, part of Kasthall's classic Arkad family come in the following colours; Gray Pear, Polarized Blue, Sunny Day and Midnight Black and can be ordered in a store that carry Kasthall's products from January 10.