Rapsåker is the designer Ilse Crawford's tribute to the blooming south Swedish rapeseed fields
Kasthall has a well known design studio as well as collaborations with various international designers. One such designer is the British designer Ilse Crawford, who together with Kasthall's design team has developed a collection of rugs, called Grönska. The collection, which can be translated to "Greenery" is inspired by the Swedish landscape surrounding the Kasthall factory and is a tribute to nature's beautiful colors and Kasthall's craftsmanship.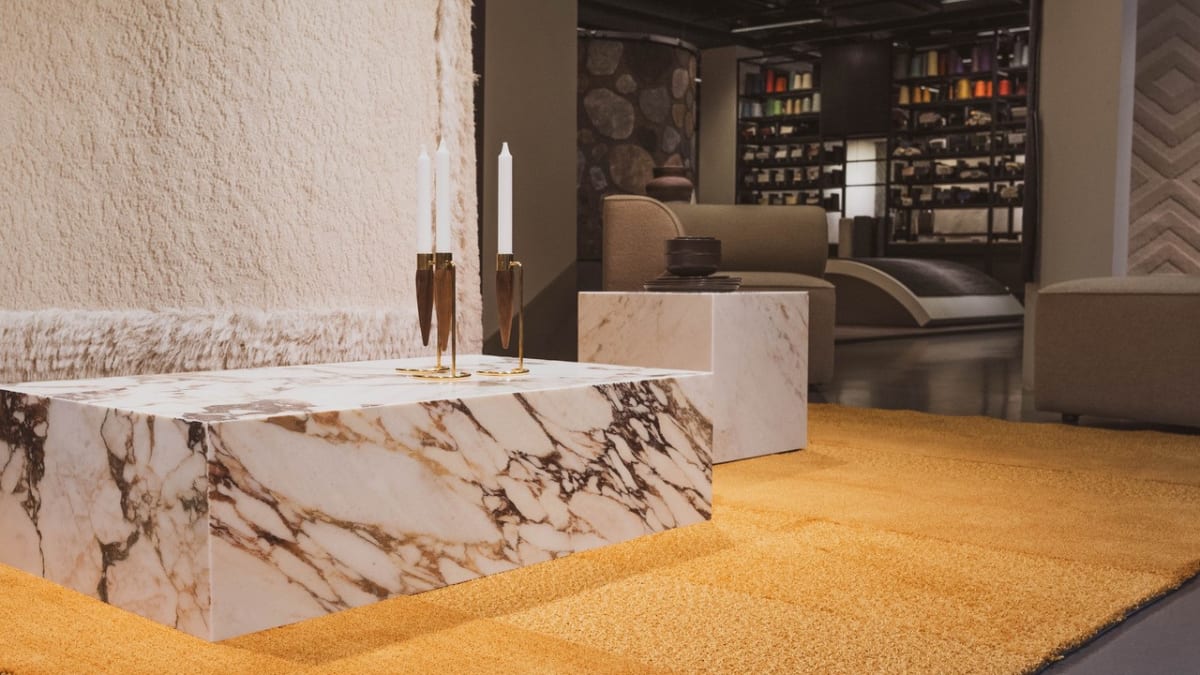 – When we told Ilse that we were going to open a store in the south of Sweden, the beautiful landscape with the bright yellow rapeseed fields was the first topic that came up. Based on that conversation and subsequent conversations, the rug Rapsåker originates from the shifts you can see in the south Swedish rapeseed fields when sun beams hit the fields. The color scheme has been something we have worked with for a long time since Ilse is extremely skilled and sensitive when it comes to color schemes, says Lena Jiseborn, Head of Kasthall's Design Studio.
Rapsåker is based on the rug Åker from Ilse's collection. Åker is a tufted rug in pure wool with elements of linen. The horizontal blocks, with their different structures, techniques and subtle color shades form a landscape of the textures and colors found on the agricultural land surrounding the Kasthall factory. In Rapsåker, which goes in yellow tones, a little more linen yarn has been added to the composition to achieve a "sunnier" surface. To create a sense of when the sun shines on a rapeseed field and to highlight the shifts created by sun beams.
Rapsåker
Rapsåker is a hand tufted bouclé rug in pure wool and linen with a height of about 13 mm. The rug will only be made in 5 editions. The price per rug is set to SEK 50,000.