The Kaski chair follows Finnish 19th century countryside aesthetics. Joanna Laajisto's thoughts travelled to the Finnish countryside and its simple, robust aesthetics when she started to design the Kaski chair.
"Everything was self-made in the 19th century countryside, from tools to tableware to furniture. Materials and handicraft skills were highly regarded", says Joanna Laajisto. "The simpler the tool or object, the more important it was to rely on intricately finished joints and details. I wanted to carry along this same principle in the Kaski chair."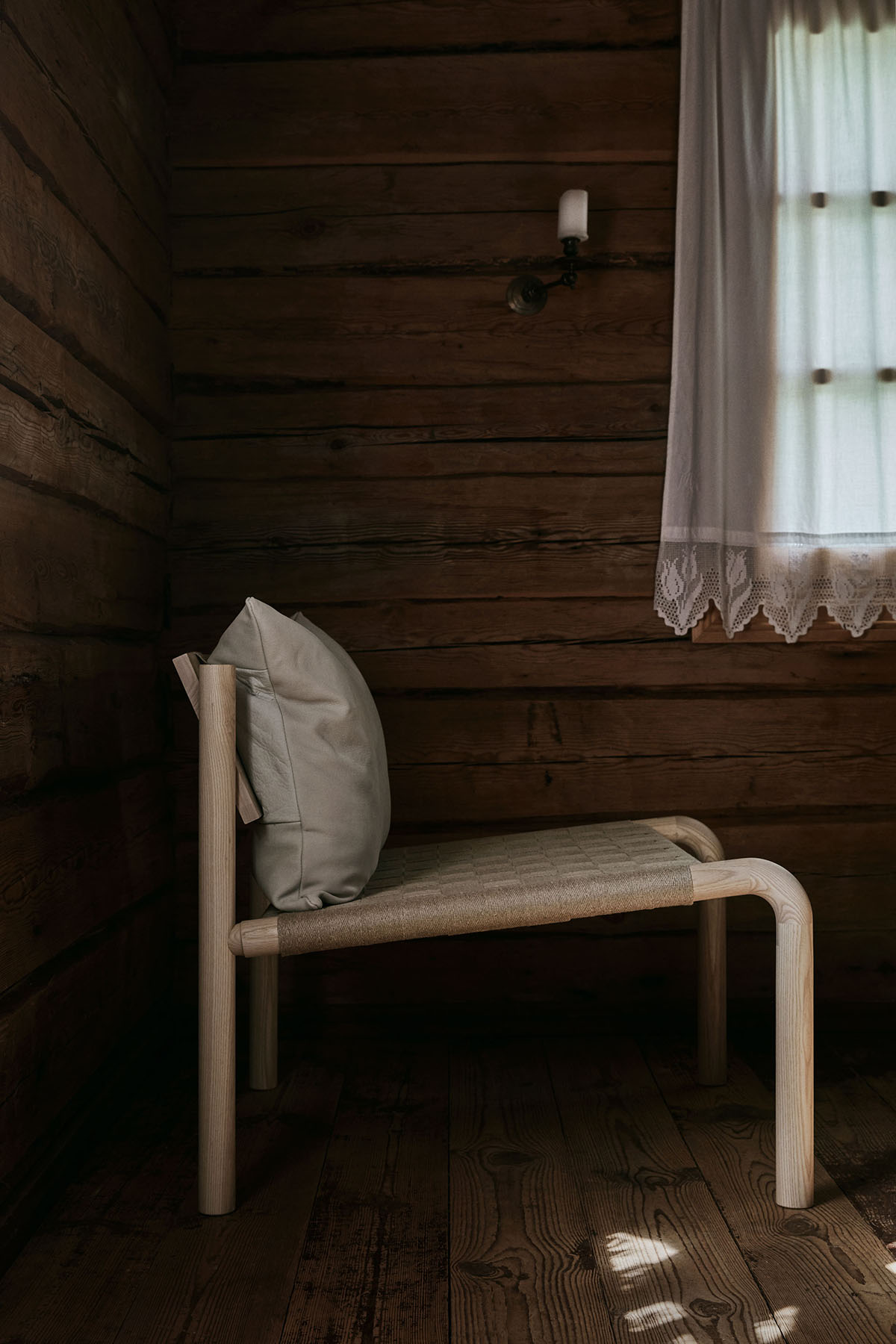 Originally designed for textile house Nanso's flagship store, the lounge chair is brought to market in two different sizes. The light and delicate chair suits many types of spaces and is durable.
Kaski was born from a need to create variation and personality in public spaces. "Customers are currently interested in Finnish furniture. In terms of lounge chairs, there are not so many options aside from the classics", says Laajisto. Finnish countryside aesthetics also echo in the chair's materials. The linen weaving is reminiscent of traditional handicrafts made of woven birchbark, and the backrest made of ash tree is simple yet stands out. The rugged beauty of the chair is softened by a large nubuck leather pillow. "I often look for a luxurious element to balance out a minimalistic design."
Studio Joanna Laajisto was founded in 2010 in Helsinki. The design studio has become well-known for designing interiors of restaurants, stores and work spaces. In 2018, Joanna Laajisto was selected as Interior Architect of the Year by the Finnish Association of Interior Architects.